I think it's safe to say that Amsterdam West is not just the original birthplace of the city's local specialty coffee community, it still is THE part of town that has the highest concentration of truly great coffee. There's a reason why we tend to say 'west is best'.
One of the latest arrivals to set up shop in the Kinkerbuurt is Five Ways Coffee Roasters, a project of Ben O'Callaghan and partners. Today, I passed by to check out the newly opened café that replaced the mediocre Koffiesalon that didn't make it through the lockdown. This corner shop venue has a truly epic location right at the start of the daily Ten Kate Market.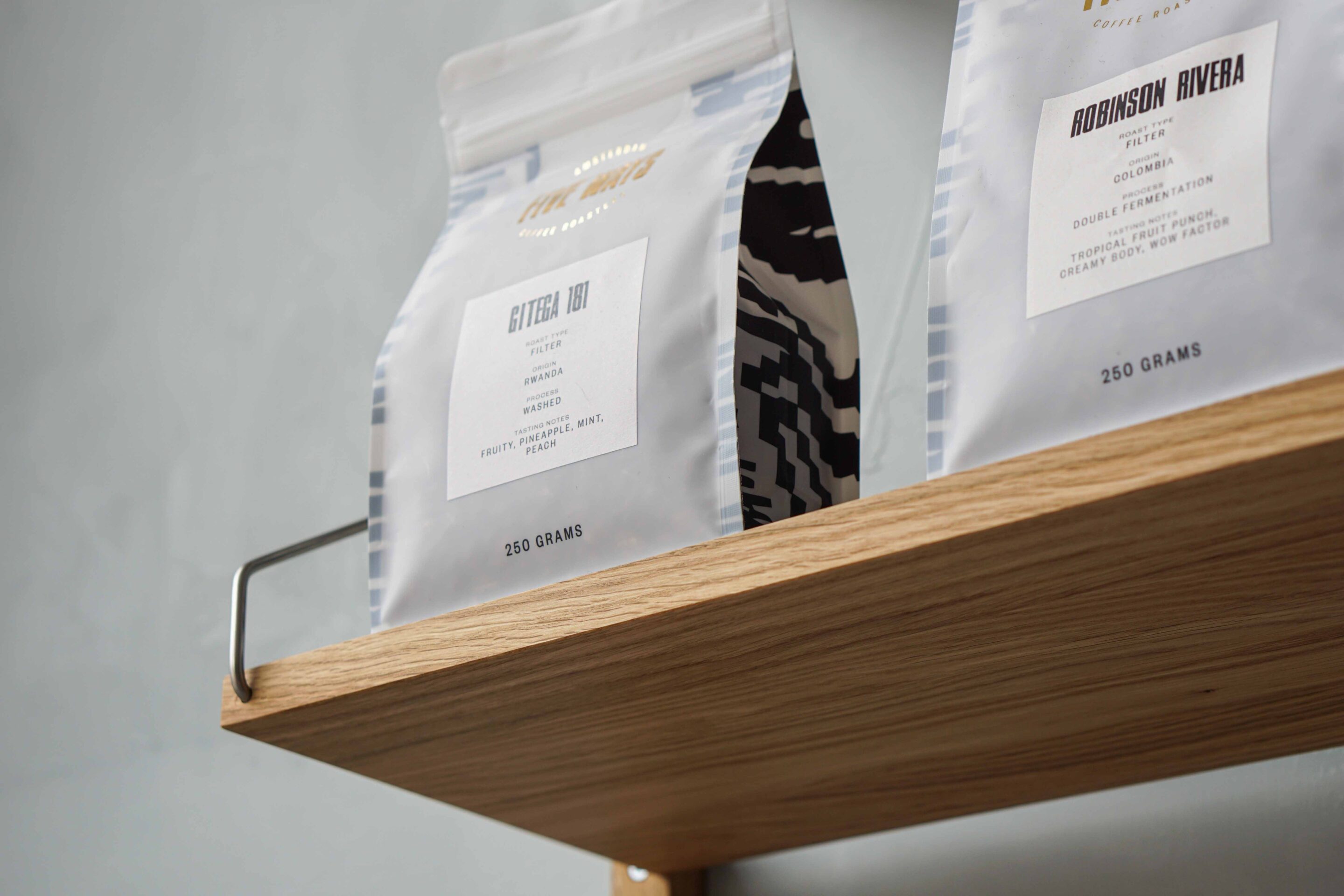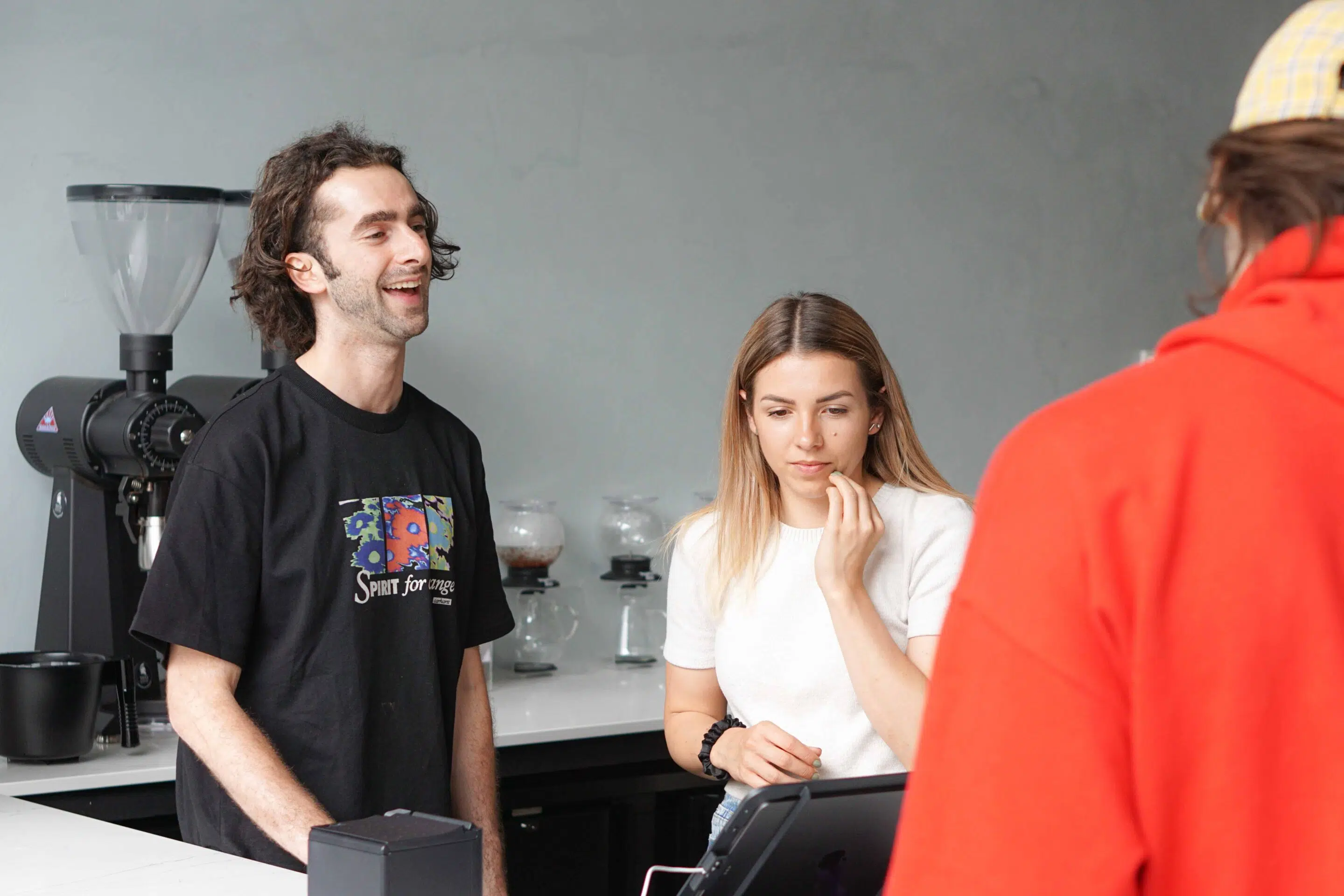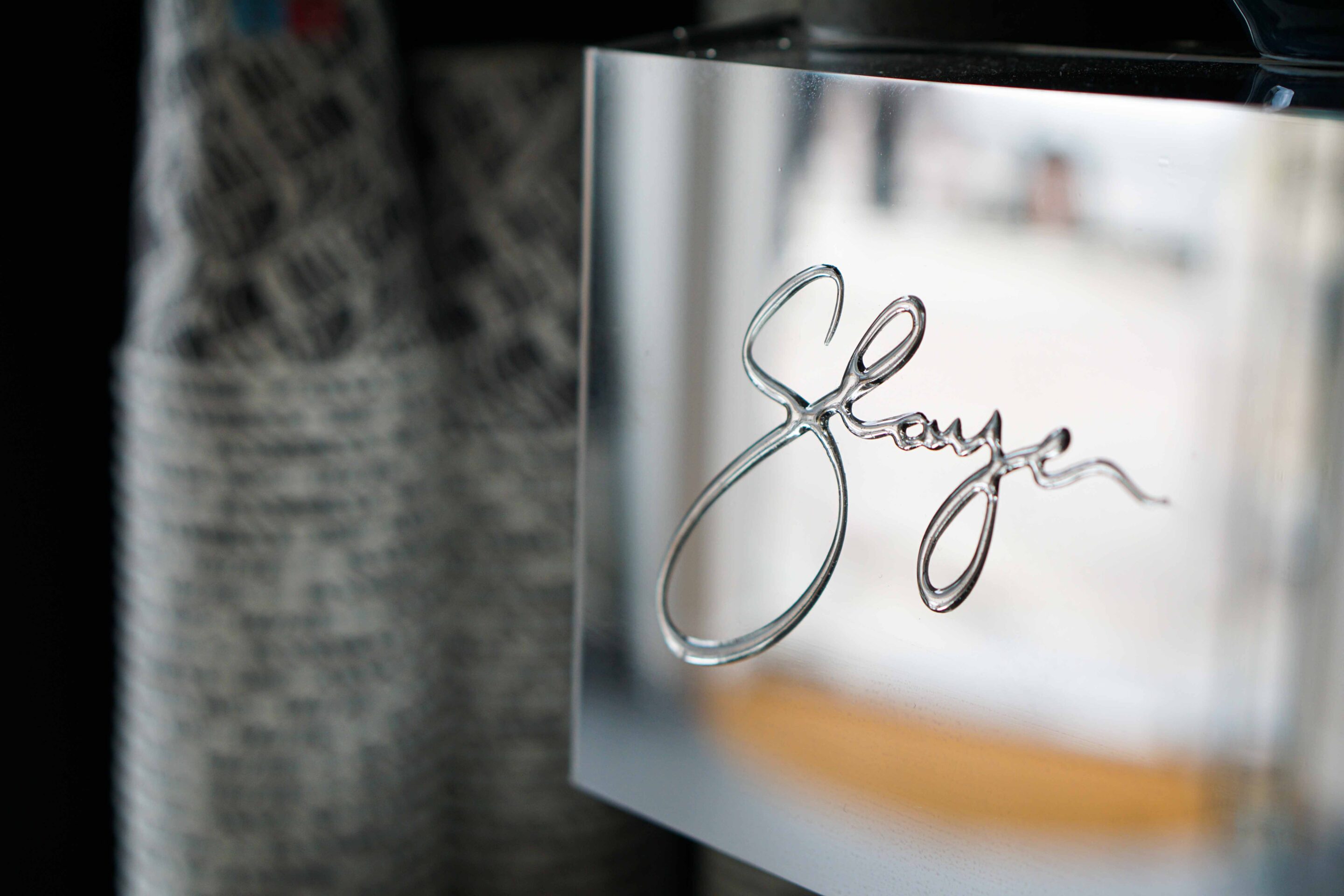 Over the past few weeks, I kept cycling past and trying to get a sneak peek of the space. Always without any luck. Until I bumped into Ben right outside and he gave me a little preview. I'm not exaggerating when I say that this space has much more to offer than first meets the eye.
Apart from its huge floor to ceiling windows that flood the room with daylight, it has a cute mezzanine that overlooks the bar, a safe that is mounted into the wall, a secret speakeasy/coffee training room that can only be accessed through a book shelf and a whole basement. Unheard of!
This afternoon, Ben was behind the bar, busy welcoming customers and preparing coffees. As he whipped up a flat white with a honey Geisha from his 'specials' grinder, Ben told me that he loved nothing more than being behind the counter. "Having this direct contact with customers is everything," he mused while pouring a perfect rosetta into the cup.
What instantly pleases the eye here is the calming and pleasant colour pallette and the moderate use of wood. Ben designed the entire interior himself and created a large but inviting counter that could even accommodate two stools on the side where Ben suggested he might in the future offer coffee flights.
The piece de resistance is the gorgeous Slayer Steam 3 group espresso machine that is accompanied by five grinders. It's almost too opulent if that term could ever be applied to coffee? There's the classic Five Points Blend on one, a straight up Brazil on the next, followed by a natural Ethiopia, said honey Geisha and a decaf on the rest. Something for everyone.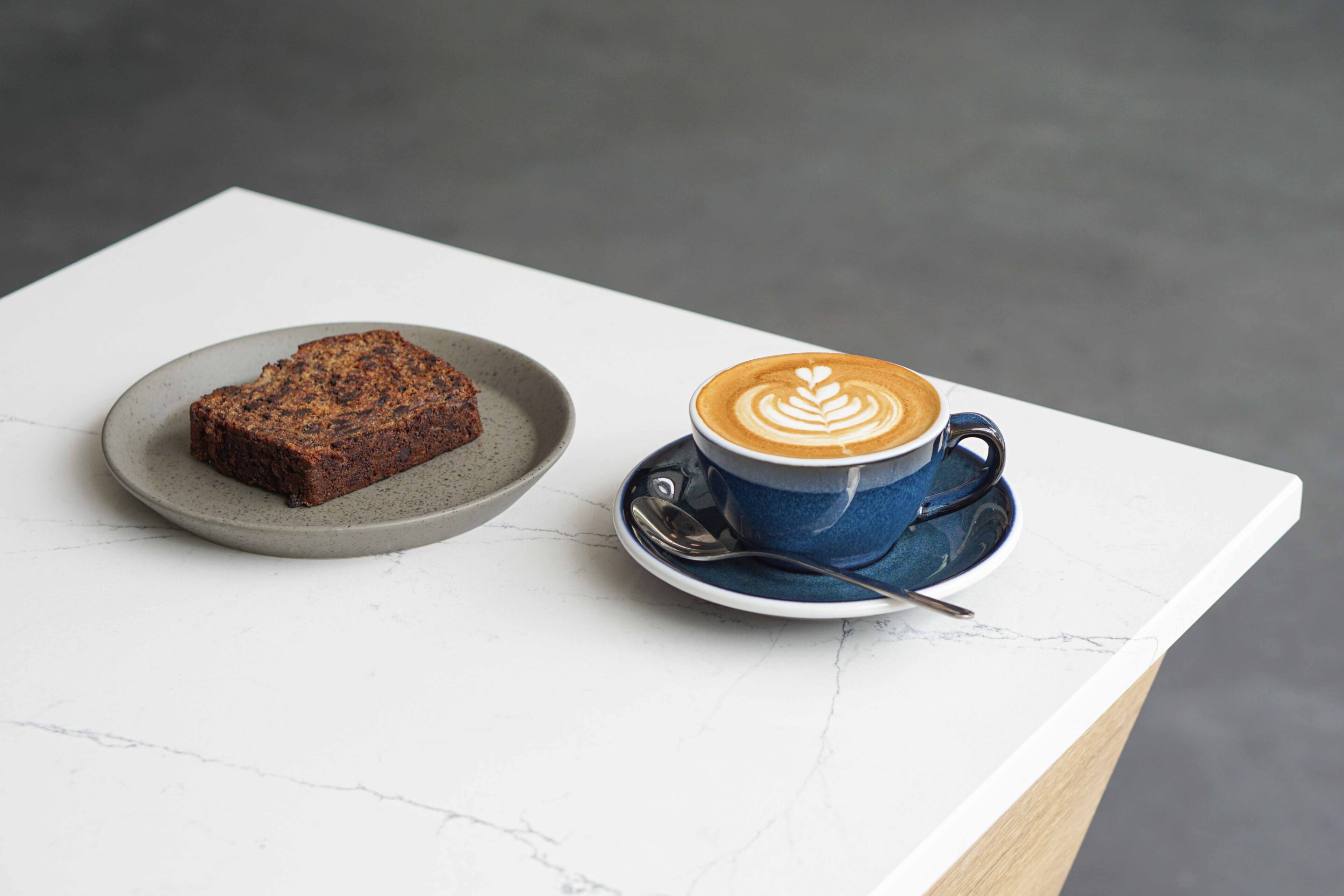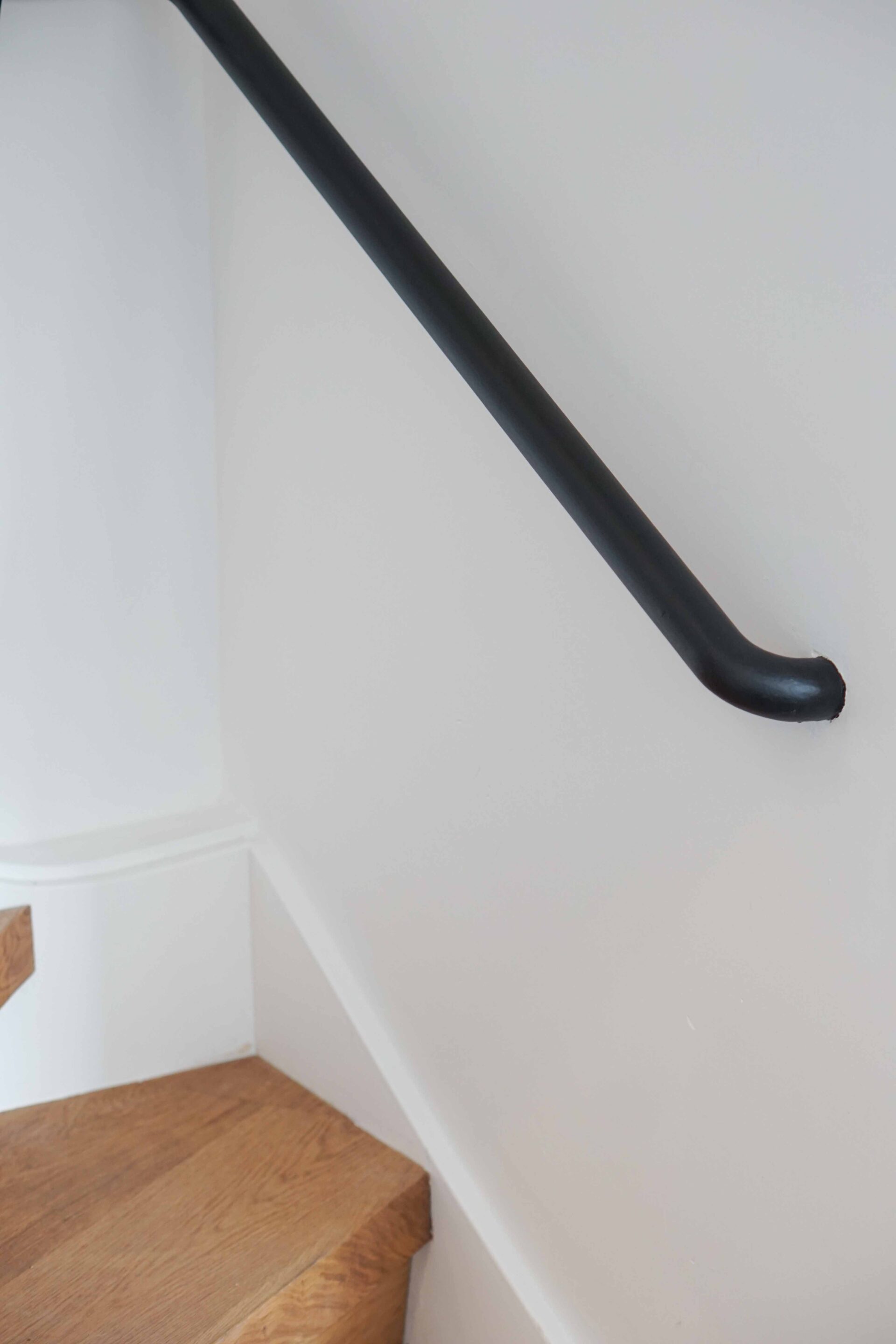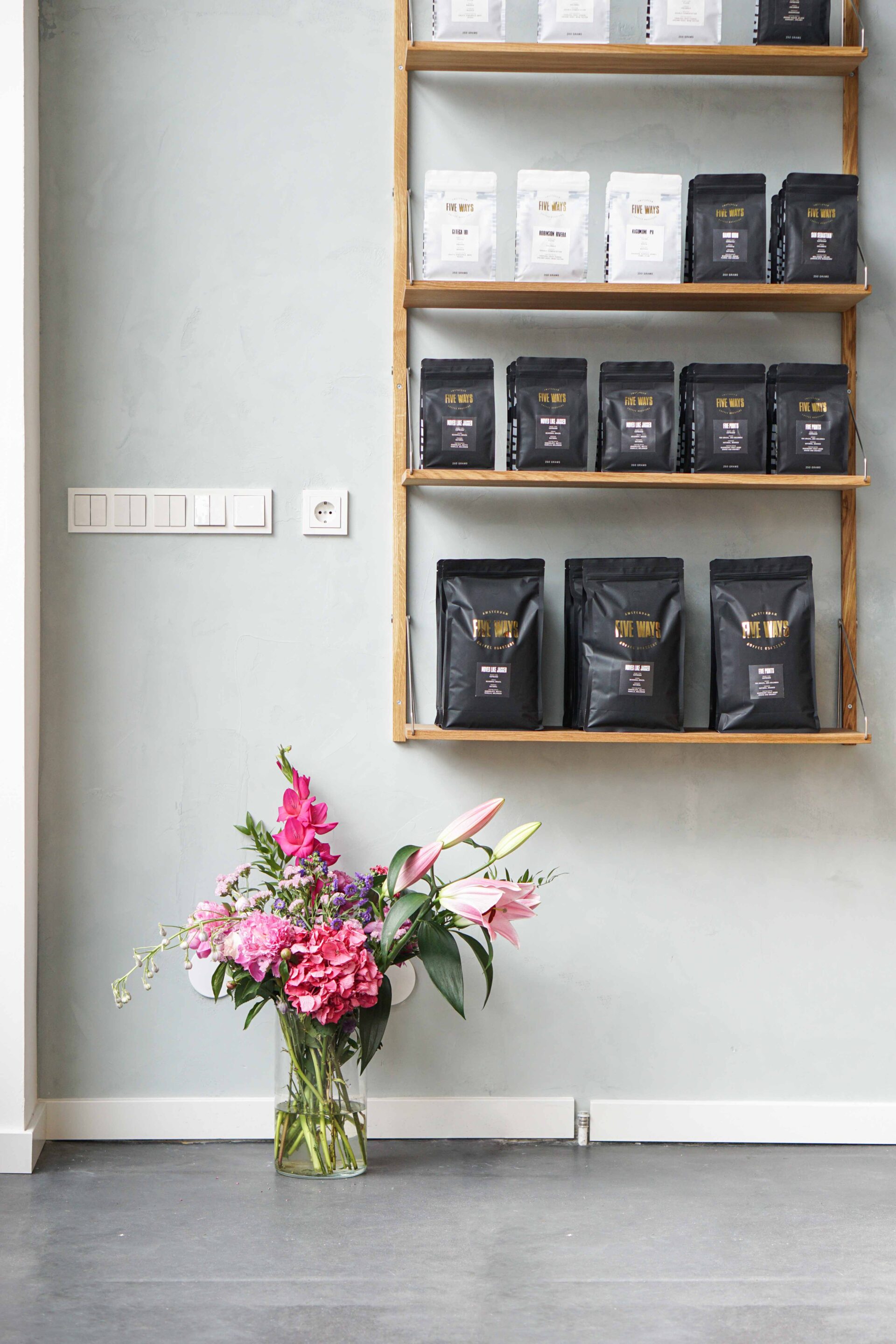 Depending on when you visit, you'll notice that the floor is still relatively bare. That is due to the fact that much of the chosen furniture is yet to arrive but what the space lacks in seating options, Ben more than makes up for in charisma.
I asked Ben what Five Ways stood for to which he replied: "Five Ways is this junction in Sydney where my auntie was born and a cousin of mine lives now. The number five is kind of a central theme in my life and in coffee too. You need your five senses to fully appreciate coffee and I've been brewing on this business idea for about five years." I pointed out to him that he also has five grinders on the counter and that there are five light switches next to each other on the wall. At this point we both looked at each other with the mutual understanding that we just had a revelation.
Maybe another way to apply the number five is to give this place five stars. There is something to be said about Aussie customer service and the impact that a smiling barista can have on your day. Couple that with delicious coffees and some scrumptious looking cakes and you've got a winning concept.
Soon enough, Ben will also open a second location in Oost where they will also bake pastries and potentially serve brunch. For now though, Five Ways west is your main port of call to enjoy Ben's coffees. Welcome to the hood mate!