The question of eternal life has kept human minds busy for centuries. From the godlike pharaoes of Ancient Egypt who left their mummified bodies in this world to live on forever in the afterlife to modern day cryonics, the science of freezing the human body to revive it at a later point in time, there are abundant examples of how we have always wrestled with the idea of being mortal.
There are some places on this planet, however, whose populations live astonishingly long lives. One such place are the Greek islands of Ikaria where there are more healthy people over 90 than anywhere else on earth.
Local residents of Ikaria and those of four other so-called 'Blue Zones' around the world where many people reach the age of 100 in good health, live simple but healthy lives centered on a balanced diet, lots of exercise, fresh air and manual labour that keeps them in good physical condition.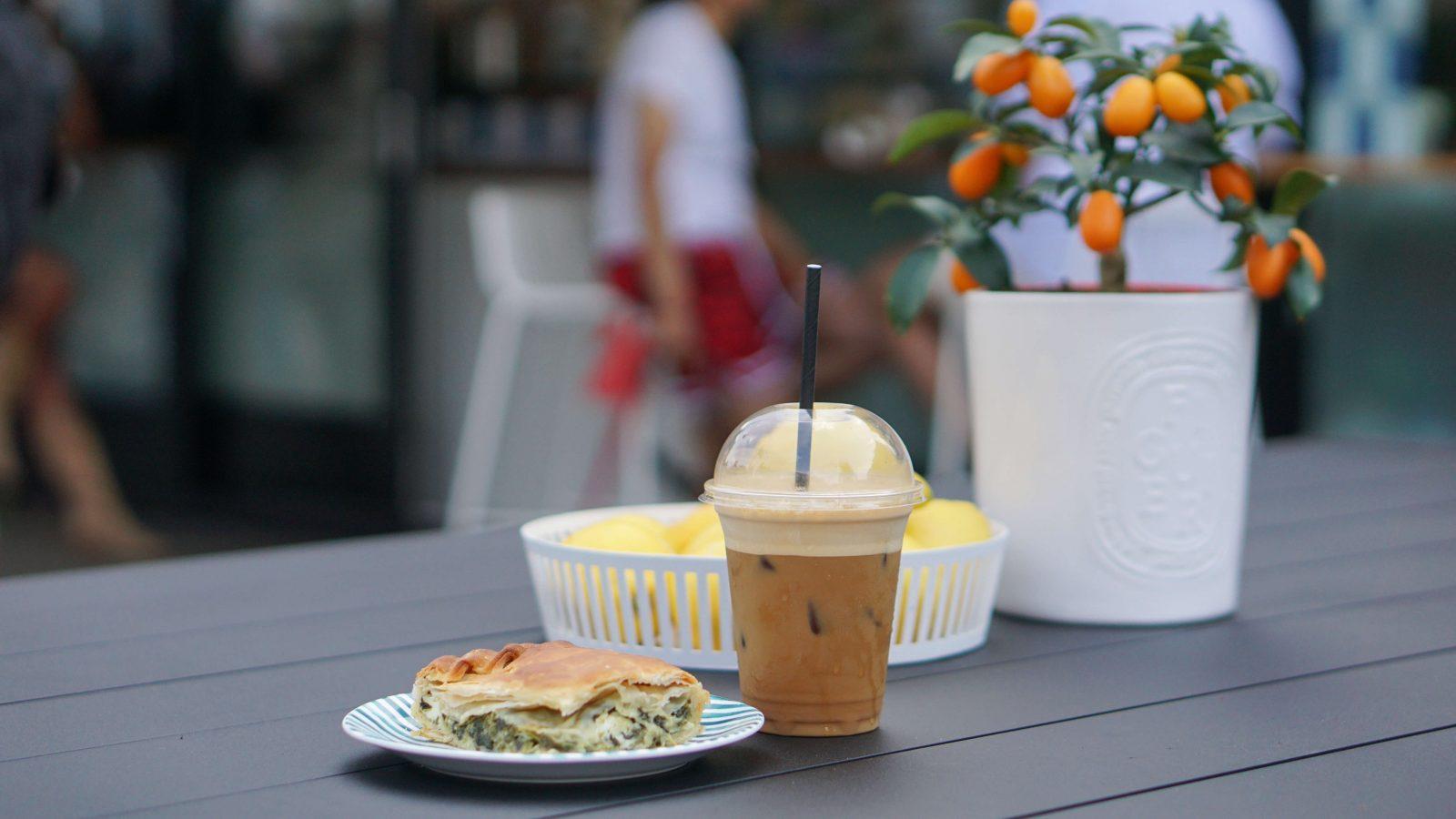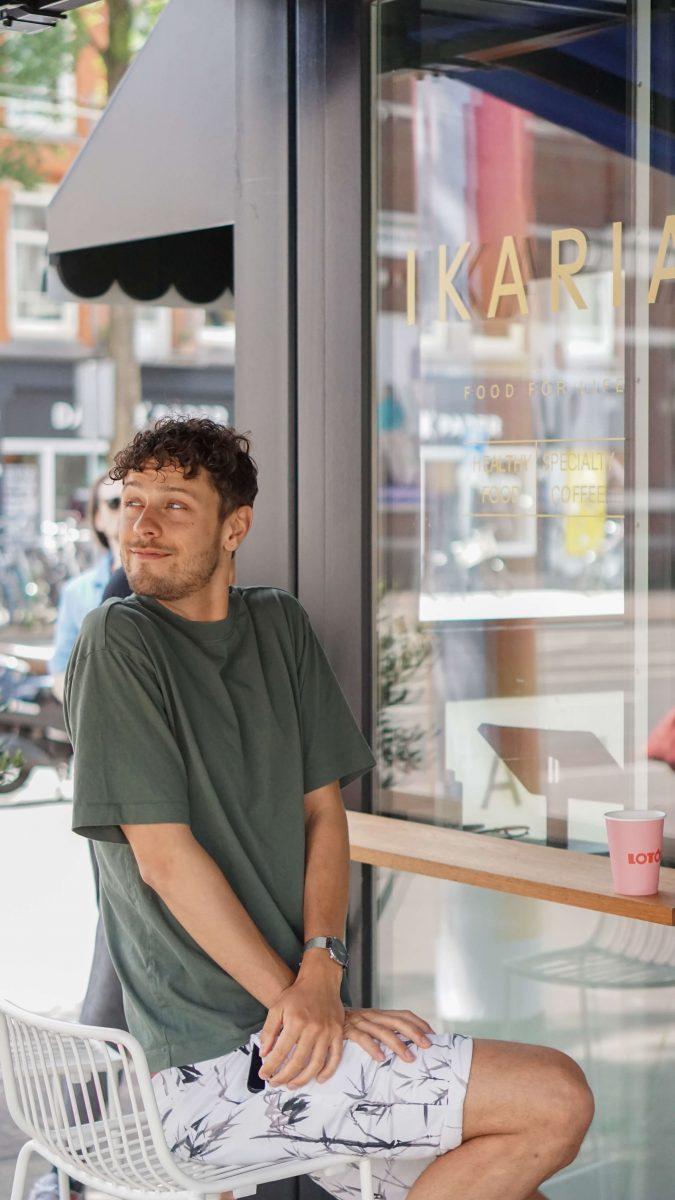 It might, therefore, not come entirely as a surprise to learn that Nicolas Mostrous, a recent arrival from London who has both British and Greek roots, was inspired by the Greek island where people alledgely forget to die while designing the concept that would eventually become Ikaria, Food for Life.
Housed inside one of Amsterdam West's controversial kiosks, Ikaria is the third company that tries to turn this small space with a prime location into a success. Previous tenants failed by either compromising on the quality of their products or simply not offering a unique enough experience that would keep people coming back. Couple that with bad Amsterdam weather in 2019 and a generally dead square and you're going to struggle to make it work.
What began as a fiasco in 2013 and has ruined many entrepreneurs' dreams has become a love/hate story for many of the city's residents. Only a handful of entrepreneurs have actually turned their kiosk concepts into a real success and judging by the consistenly large number of people always hanging around at Ikaria every time I pass, I dare say Nick and his Dutch wife Marloes are on course to turn Ikraria into a new neighbourhood favourite.
I was facinated by the Greek islands of Ikaria and its many centenarians.
And the key to that success? Outstanding customer service coupled with delicious Greek food and excellent coffee, courtest of local champions Lot Sixty One.
From the first moment I met Nick and Marloes, they went out of their way to have some banter and always have a smile on their faces. While Amsterdam is no longer the customer service mine field it was when I first moved here, hospitality in this city still have 'a lot to answer for', according to Nick.
Ikaria, on the other hand, like Scandinavian Embassy, 4850 or Public Space is a shining example of how it should be done. Helped by absolutely fantastic weather that has virtually been with us since March (for what felt like the entireity of lockdown, pretty much), Ikaria didn't even need to have its terrace ready to build a solid following amongst local residents and communters who stop for a perfectly prepared cup of coffee or a crispy slice of Greek Spanakopita pastry.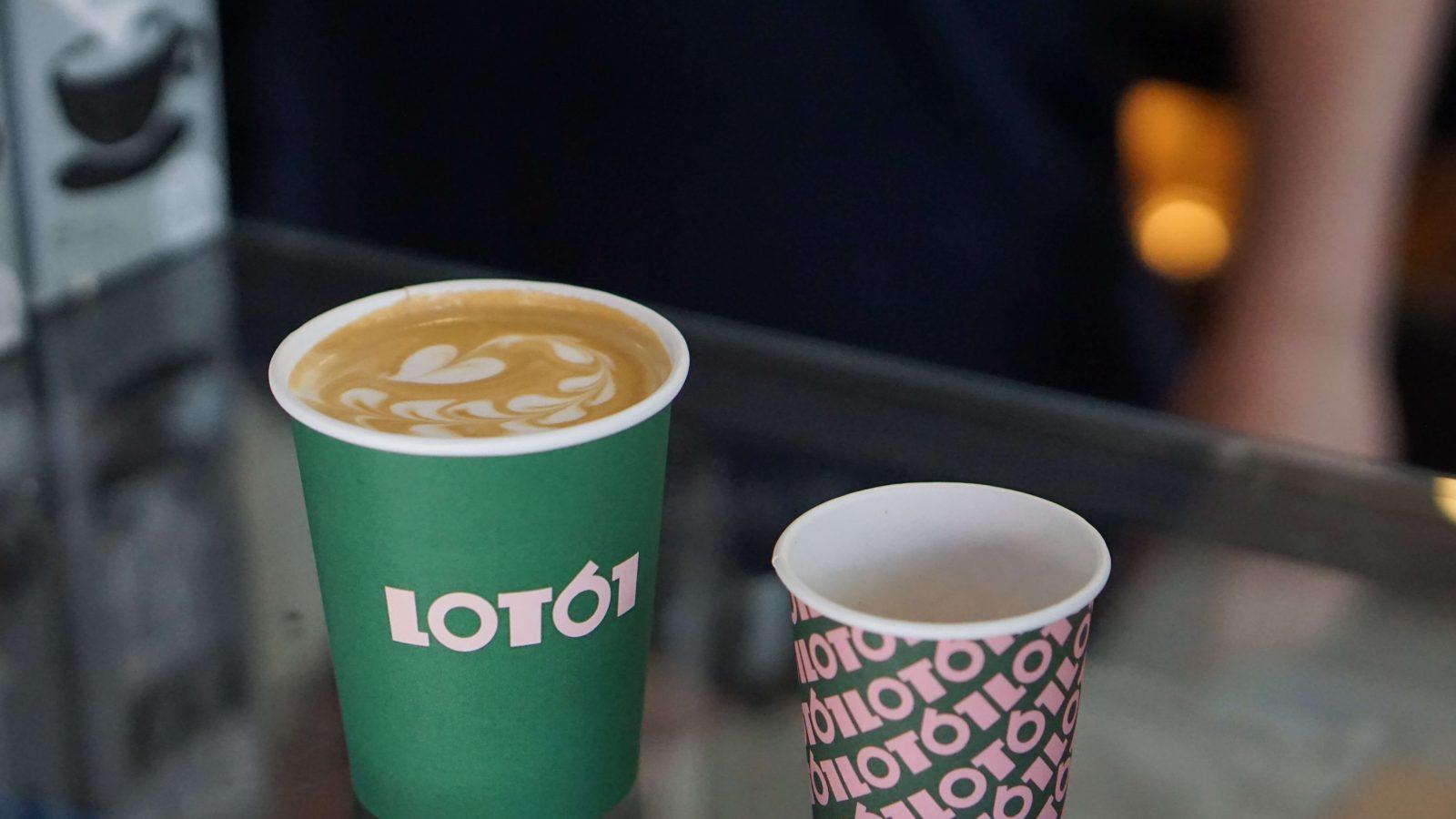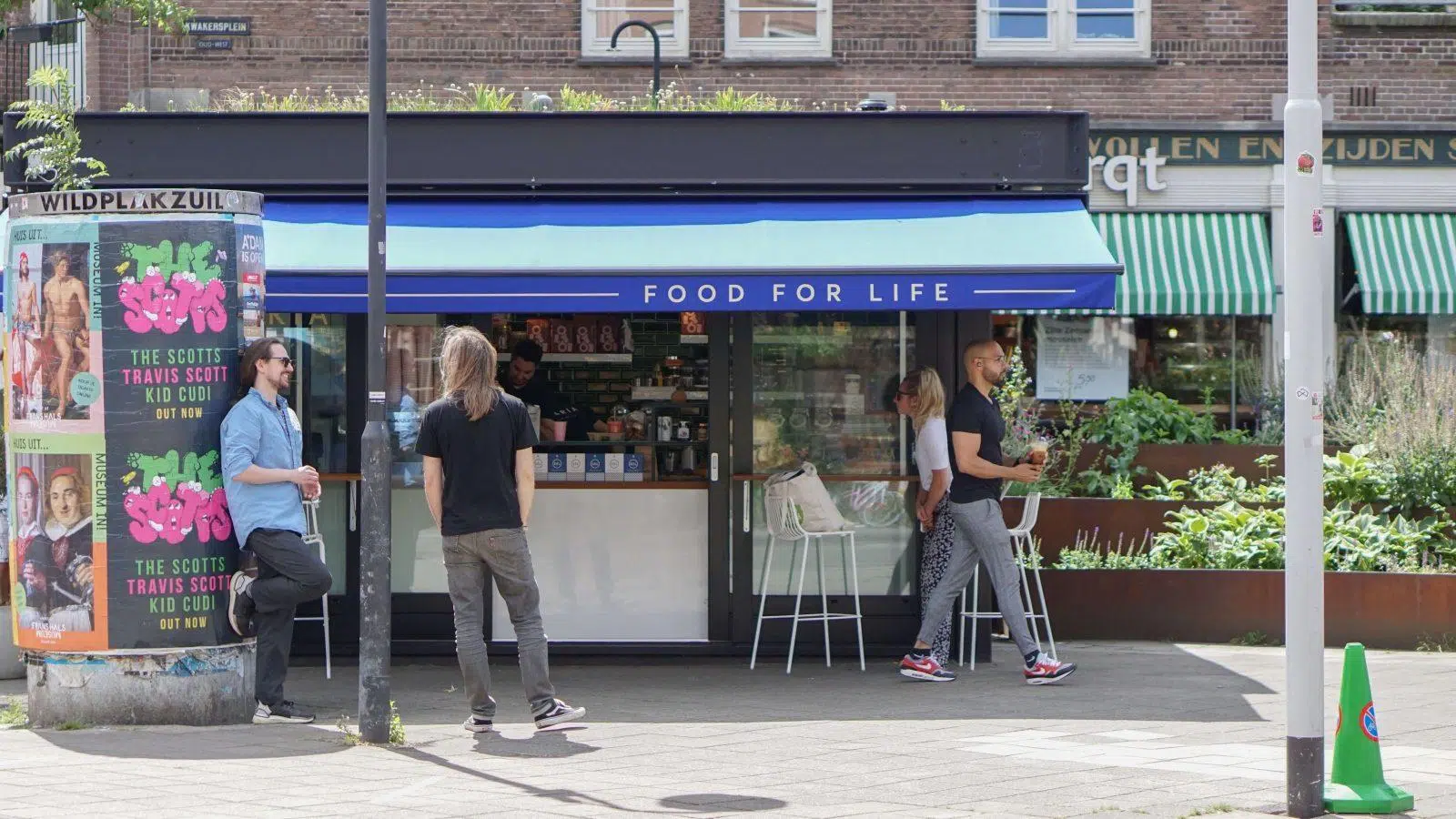 What now looks like a resounding success story, almost didn't come to fruition though. As I sipped on a typical Greek Freddo Cappuccino, Nick explained that he struggled for 8 months to find the right location for his concept. "Pre-Corona, people were asking for the craziest takeover fees to buy the license for an existing business. Amsterdam had reached a tipping point because the city had stopped giving out permits to open a new horeca businesses, so the only way was to buy an overpriced existing one. That simply wasn't an option for me."
When he came across the kiosk on the recently refurbished Kwakersplein, he saw a golden opportunity to bring his idea to life on his own terms, a desire that had stayed with him ever since being involved in some restaurant concepts back in London. And specialty coffee? It had become a real passion for Nick and marrying it with Greek food to create a unique concept for Amsterdam just seemed the right way forward after him and Marloes moved here around 1 1/2 years ago.
Most of his inspiration came from a longer-than-expected stay on the islands of Ikaria, where he and Marloes only planned to spend two weeks but ended up living on an organic wine farm for three months. Drawn by the island's promise of longevity, they got emotinally and physically attached to its rugged interior and crystal waters. Five minutes of browsing Google images will have you packing your bags for your next Greek holiday to Ikaria in no time, I promise.
After the first few months of being in business during which coffee and banana bread were the main driver, Nick and his team  recently started to expand the food menu and are excited to soon offer more tasty Greek dishes that they plan to prepare in a more suitable production kitchen somewhere off-site.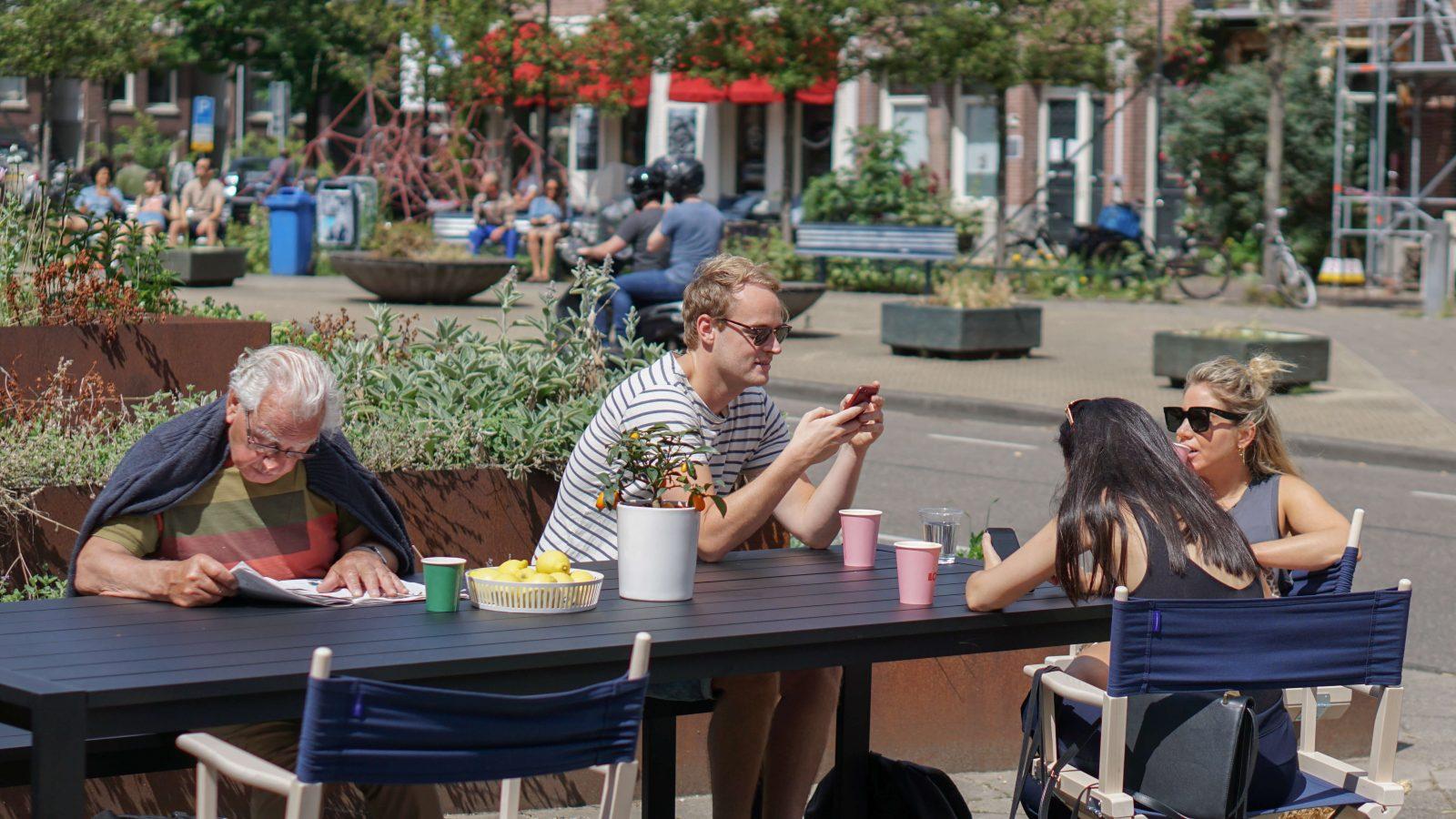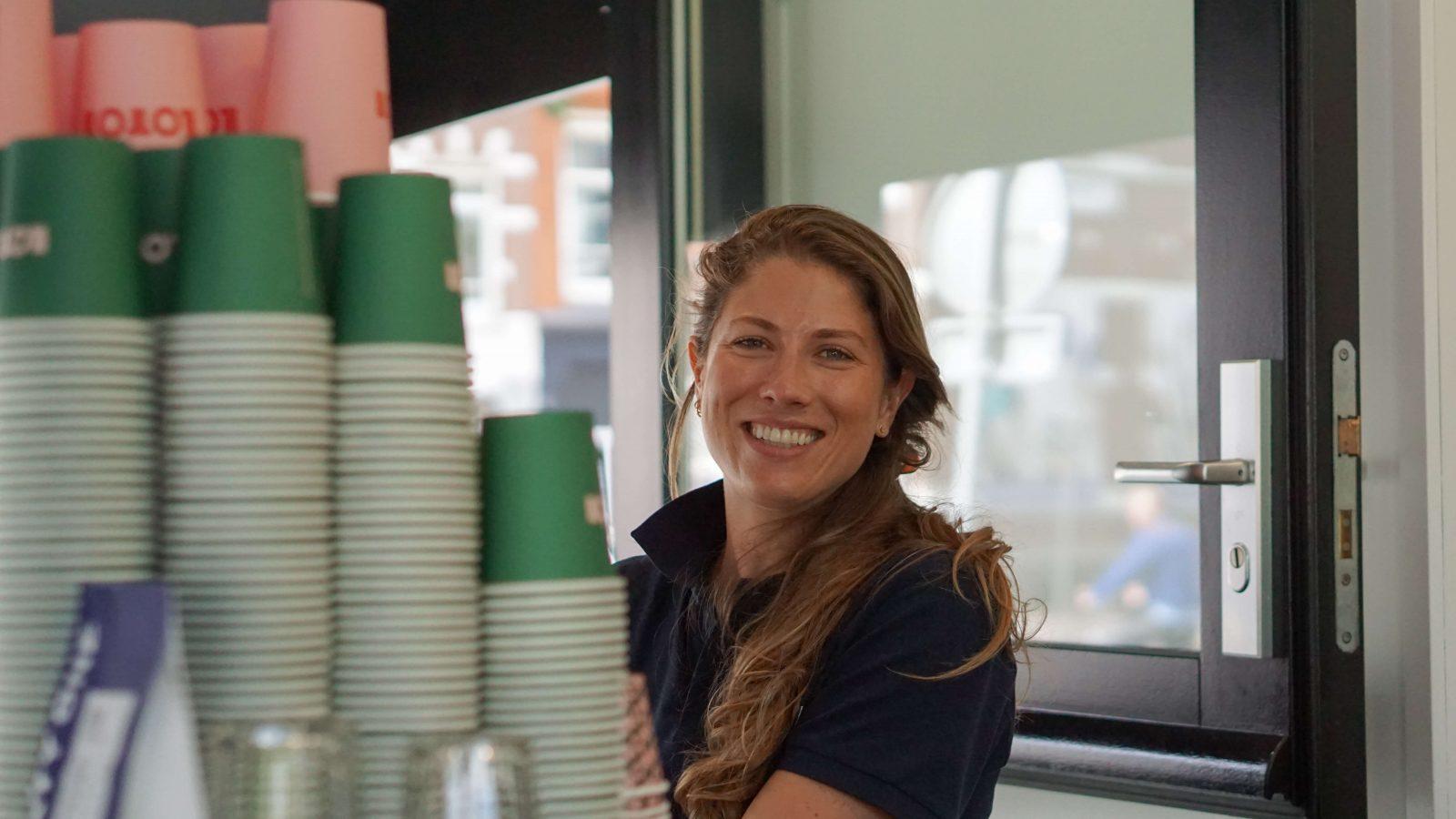 In fact, Ikaria could not have been better suited to the times we are living in. When lockdowns first came into effect in March, Ikaria stayed open because it was mostly take away only anyway and the incredibly good weather has helped it to build a loyal customer base who was grateful that at least one café still remained in business while others were struggling to figure out how to adapt. Now, everyone's open again but no one has a public outdoor space quite like Ikaria does.
The other element that changed this year was the opening of Karavaan, a new restaurant and bar that took over a space that was left empty for at least 1 1/2 years while havin one of the biggest terraces in West, right across from Ikaria. Now, there's finally some life back on Kwakersplein and with his outdoor furniture finally there, Nick and the team are thrilled to welcome more and more guests to their wonderful kiosk that has, by now, become a firm favourite for Michal and I.