The other day, I was wandering around Den Haag's center with our sales intern Bart when we passed a new coffee place that was under construction. Duckrabbit Coffee Brewers was the name and it immediately caught my attention. I thought I saw someone at the back of the space looking back at me but then Bart dragged be down the street and I vowed to keep my eyes on this one.
Luckily, I was able to visit again a few weeks later and get an exclusive pre-opening impression, again with Bart in tow. The venue is absolutely beautiful with a long tidy wooden bar that stretches almost along the entire wall. There is seating along the shop window overlooking the street as well as along the bar, a nice touch that I don't often see in Dutch specialty coffee shops.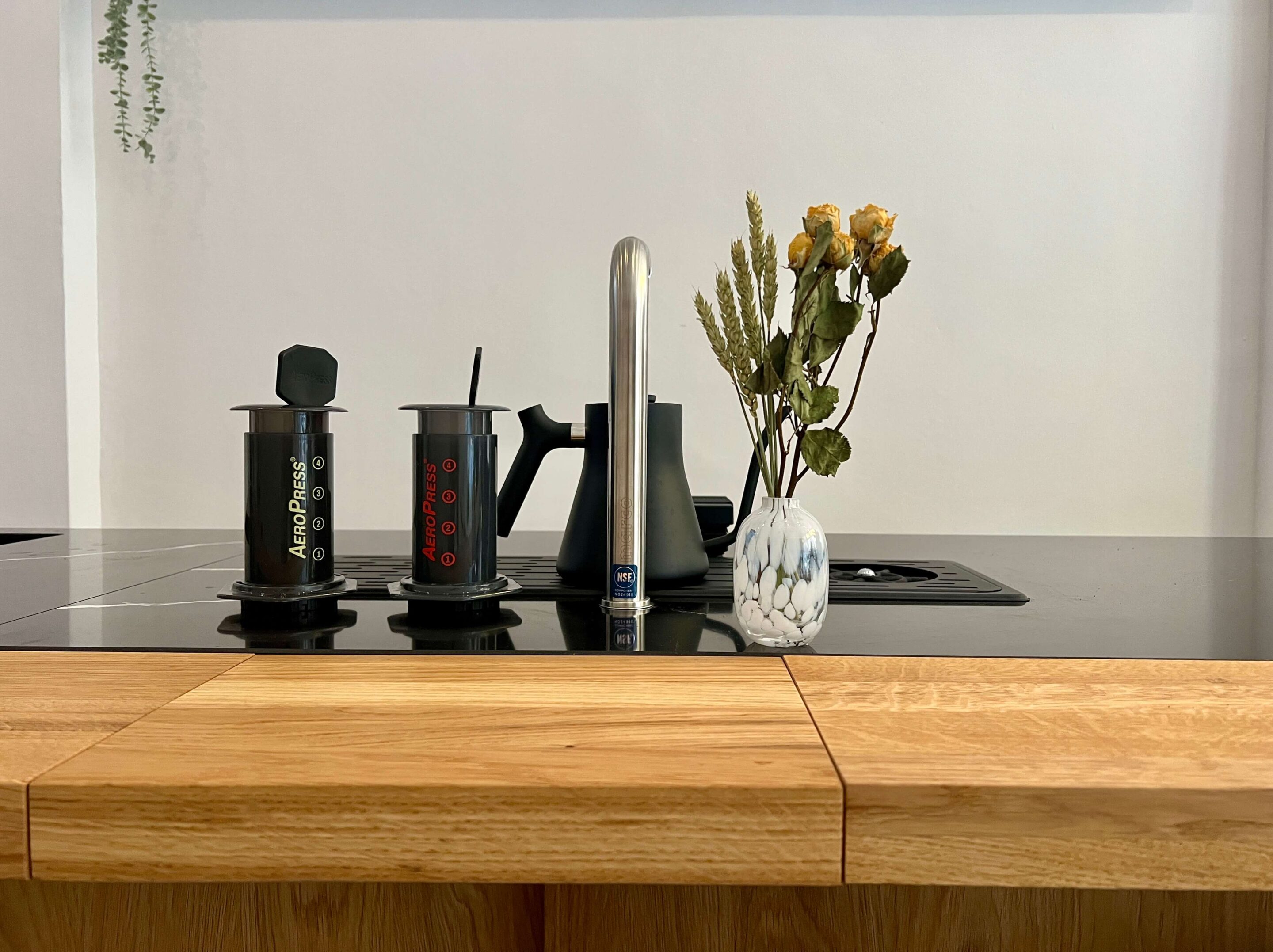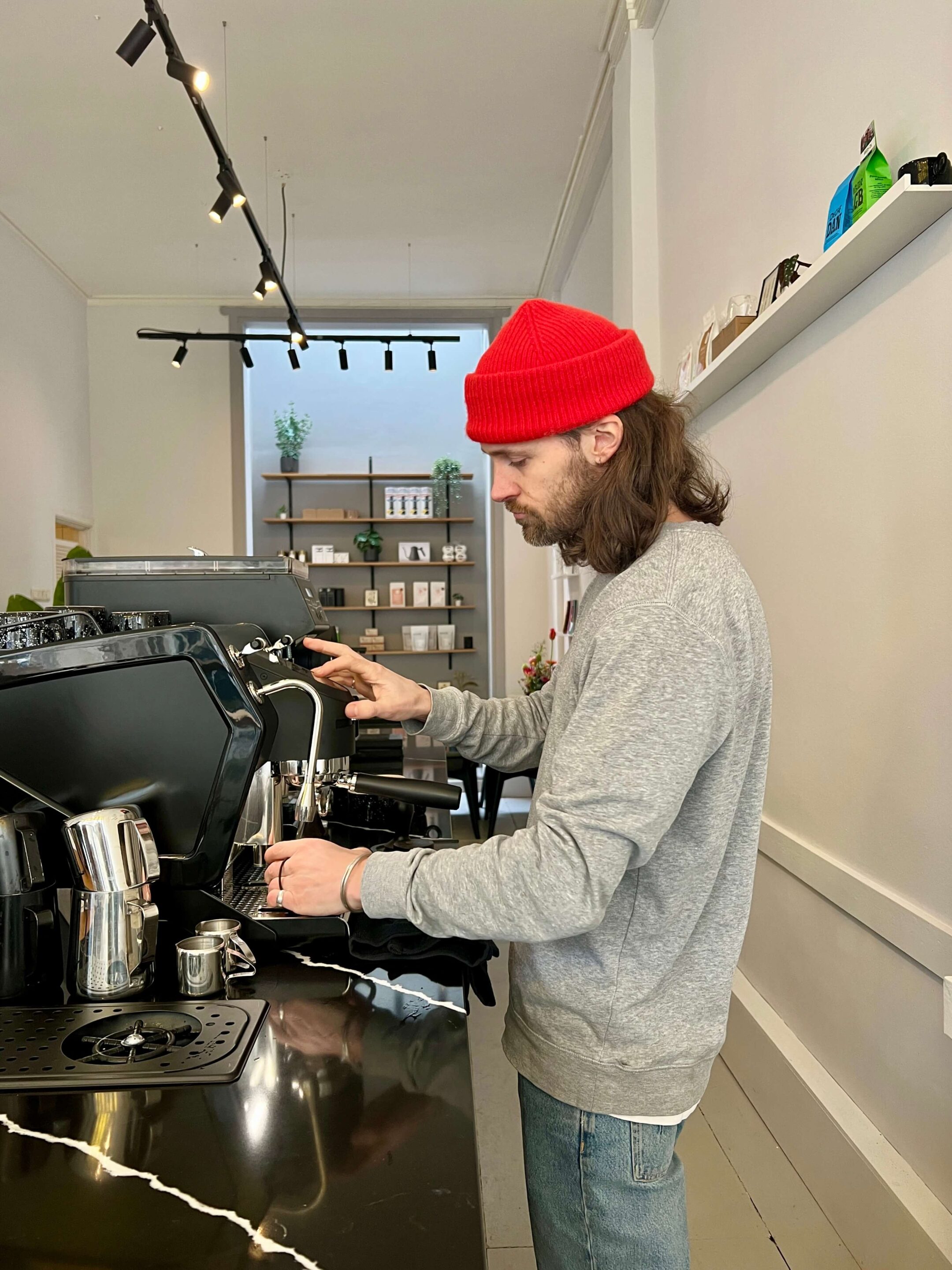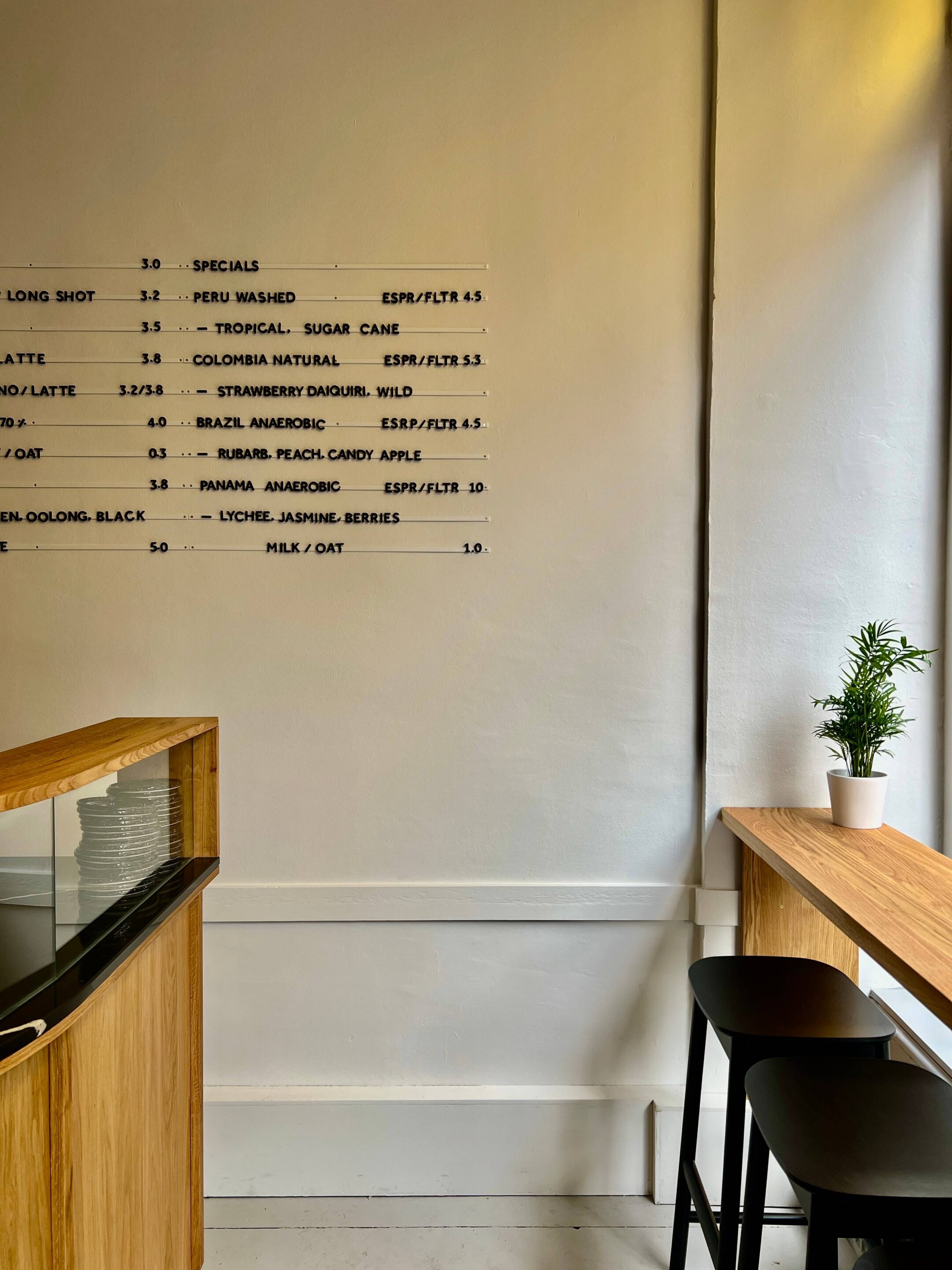 There is a larger communal table at the back just before you reach the high shelving space with various retail offerings. Wesley Piket who owns the business was still basking in the unexpected success of his soft opening the past weekend. "I honestly didn't expect to see so many people," he admitted.
Prior to starting Duckrabbit Coffee Brewers, Wesley worked at Rotterdam based roasters Giraffe. The name Duckrabbit comes from a German humour magazine illustration dating back to 1892 that pictures a drawing of an animal head that could be seen as both a rabbit and a duck. Wesley mentioned that it evoked some Escher-esque visuals. Escher being the famous Dutch artist who drew the crazy stairs amongst other illusions.
With his first coffee shop, Wesley wanted to offer a fresh take on specialty coffee to Den Haag. Despite the city's affluence and large international community, it's still relatively short on good third wave coffee options. Some places that I had previously recommened have since changed hands and gone down in quality. With this epic location on a lovely side street, Duckrabbit Coffee Brewers will be well placed to secure its place in the small specialty coffee community in Den Haag.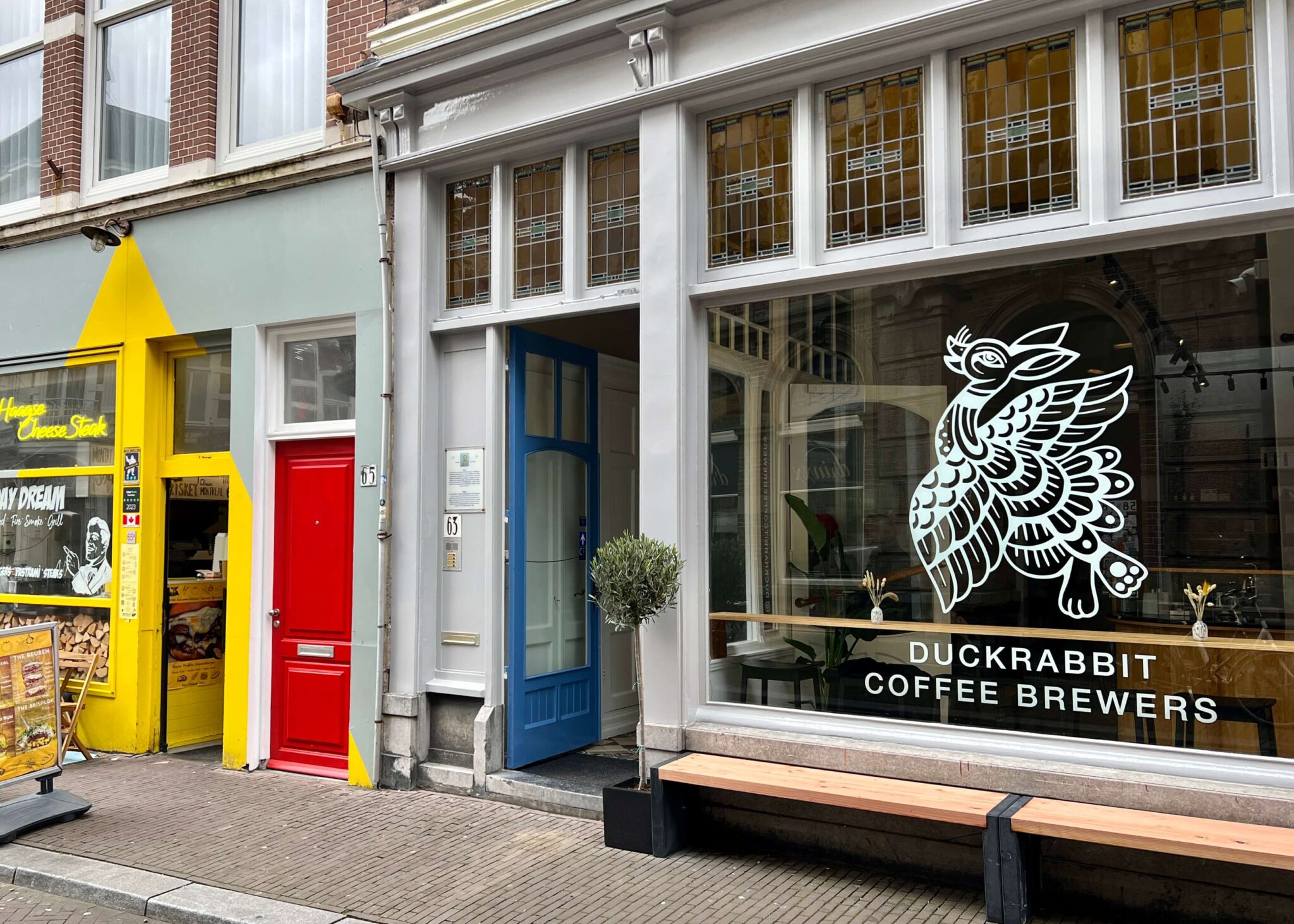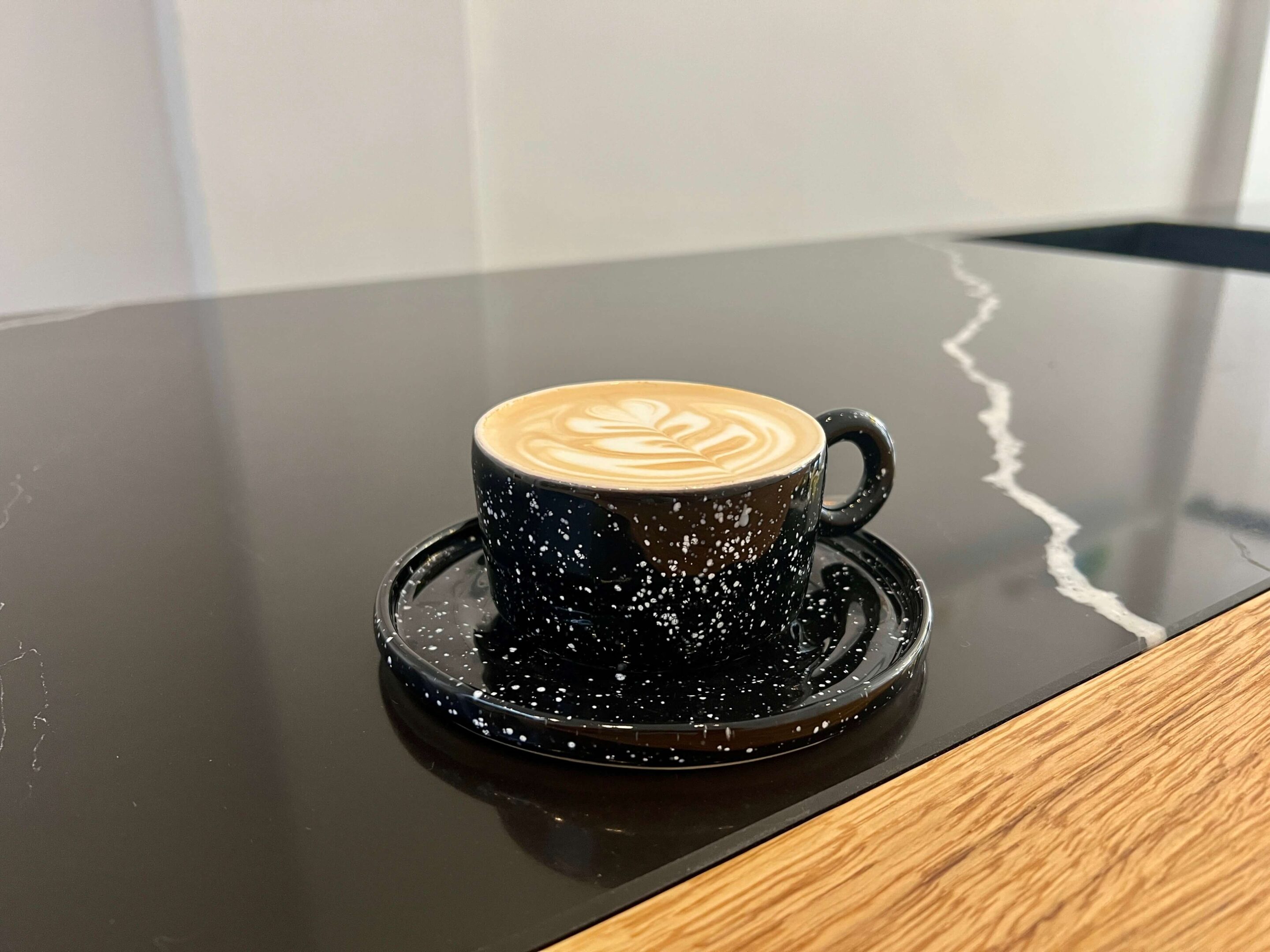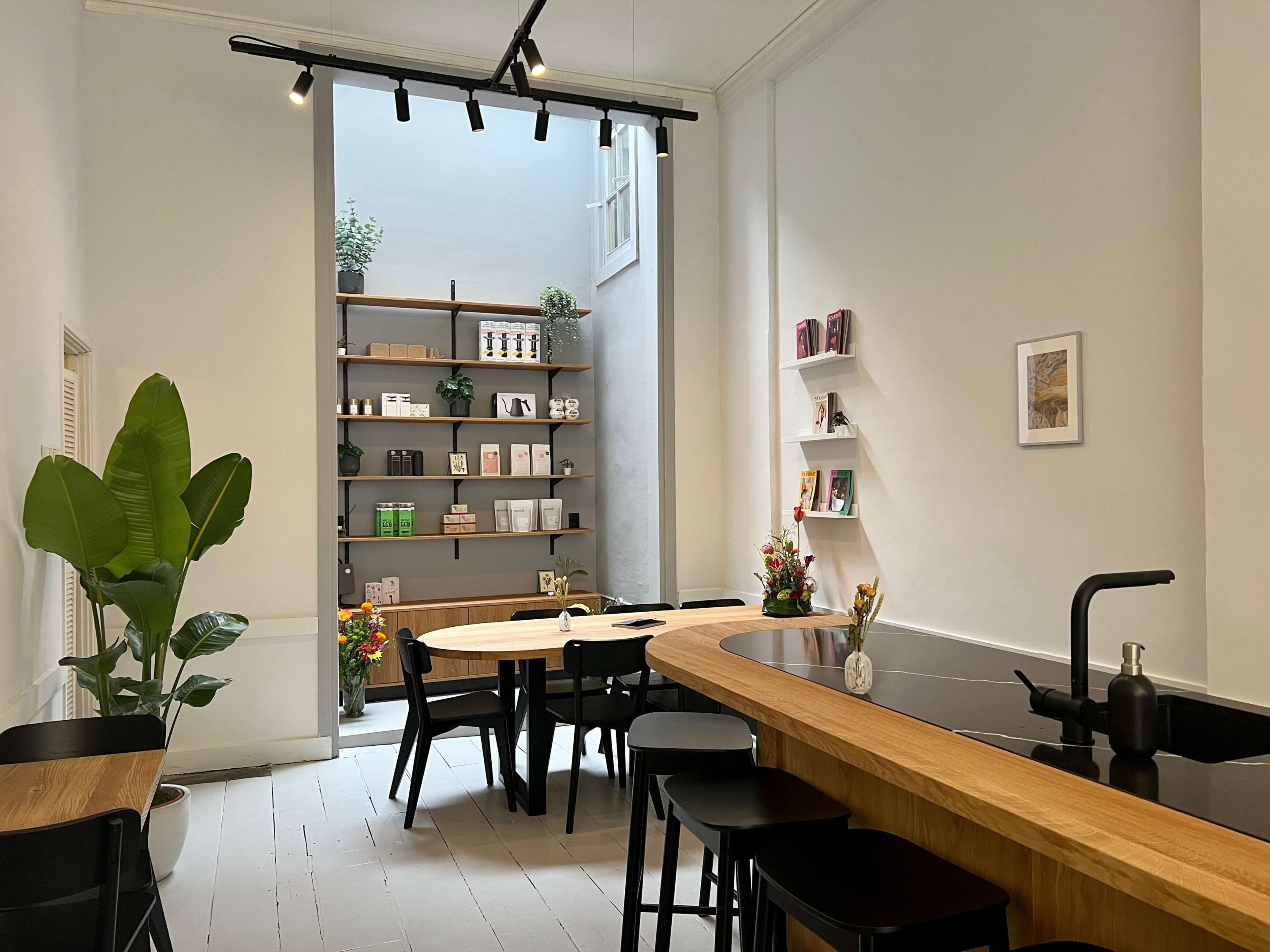 As we sat at the bar and sipped on some flat whites, Wesley explained that his girlfriend Ceren Spuyman is responsible for baking all of the cakes and even a signature Turkish pastry called the 'mosaic cake'. Sadly, it was not available that day otherwise I would have had to have a taste. The ceramics used were also made by a Turkish artist whose brand is called Livart Ceramics.
Wesley prepares his espresso drinks on a single group San Remo YOU machine while filter coffees are usually prepared with the Kalita and sometimes with the Aeropress. "I don't want to have a batch brew here," Wesley explained. Every filter coffee should be prepared fresh and by hand. A nice approach although I am personally not against batch brews.
Apart from Dutch roasters like Manhattan and Keen, he also wants to have a fresh rotation of international guest roasters such as Prolog from Denmark and Caffènation from Belgium. In an age when many people prefer to roast their own coffees, multi roaster cafés are becoming somewhat of a rarity.
The bar, which has wooden and stone elements, was designed together with local interior designers 180 graden zuid and invites you to have a conversation with the barista, something that is not always possible due to very crowded bars. Here, the idea is to be open and approachable with minimal distractions.
This week, is the official opening and I am very excited to see Duckrabbit Coffee Brewers flourish. This is indeed a very welcome new addition to the coffee scene in Den Haag. Go and visit before everyone else finds out!