First Things First – Nijmegen (NL)
Housed inside the former Honig factory on the river Waal, First Things First shares a cool industrial space with local coffee roasting champions Blommers
opening times:
Mon: Closed, Tue - Fri: 9:30 - 17, Sat - Sun: 10 - 17
wifi:
Yes
urls:
Website
price check:
Espresso: €2,20 / Flat White: €3,50 / Filter: €4
machine:
La Marzocco PB
coffees on offer:
various from Blommers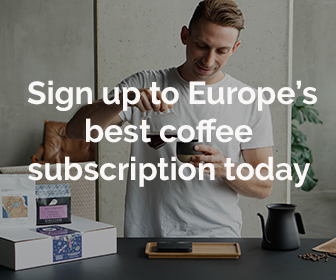 First Things First – Nijmegen (NL)
Housed inside the former Honig factory on the river Waal, First Things First shares a cool industrial space with local coffee roasting champions Blommers
In the Eastern Dutch city of Nijmegen, there is an old factory that has been turned into a creative hub and counts two breweries, a gallery, a coffee roaster and several makers as its residents. One of them, is First Things First, a café that shares a space with Blommers Coffee, a roaster who is made its Coffeevine debut in our November '18 coffee box.
Founded by Guus Nijenhuis in 2014, First Things First is an ambitious coffee bar that recently sent one of its employees, Olaf Boom, to the World Brewers Cup Championships in Brazil. Guus and Berend Blommers, one of two brothers behind the Blommers Coffee brand, go back many years and by coincidence, when Berend and his brother Robert were starting up their roastery inside a barn not far from Nijmegen, Guus happened to be speaking to the owner of De Meesterproef, a restaurant located in the former Honig factory on the river Waal.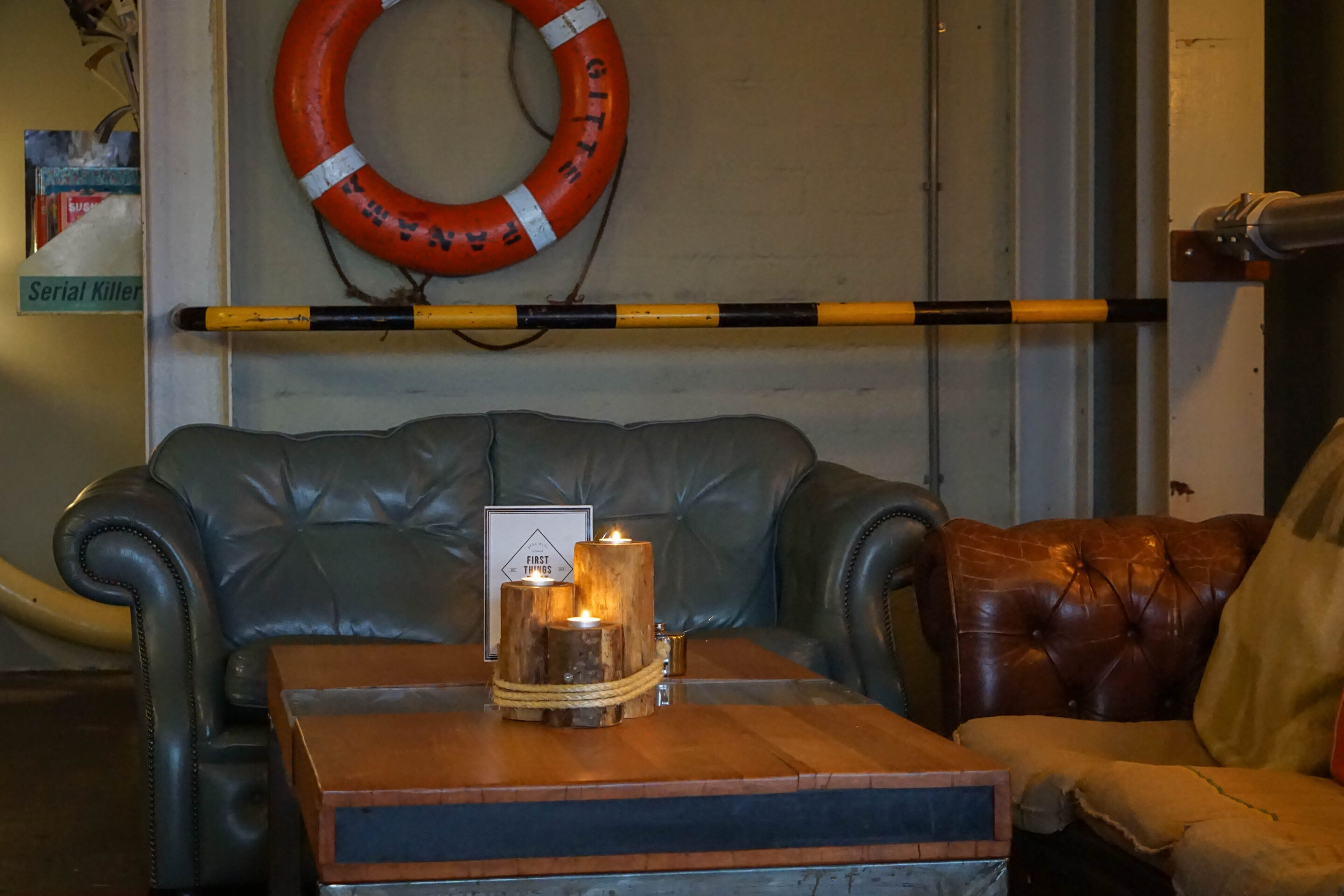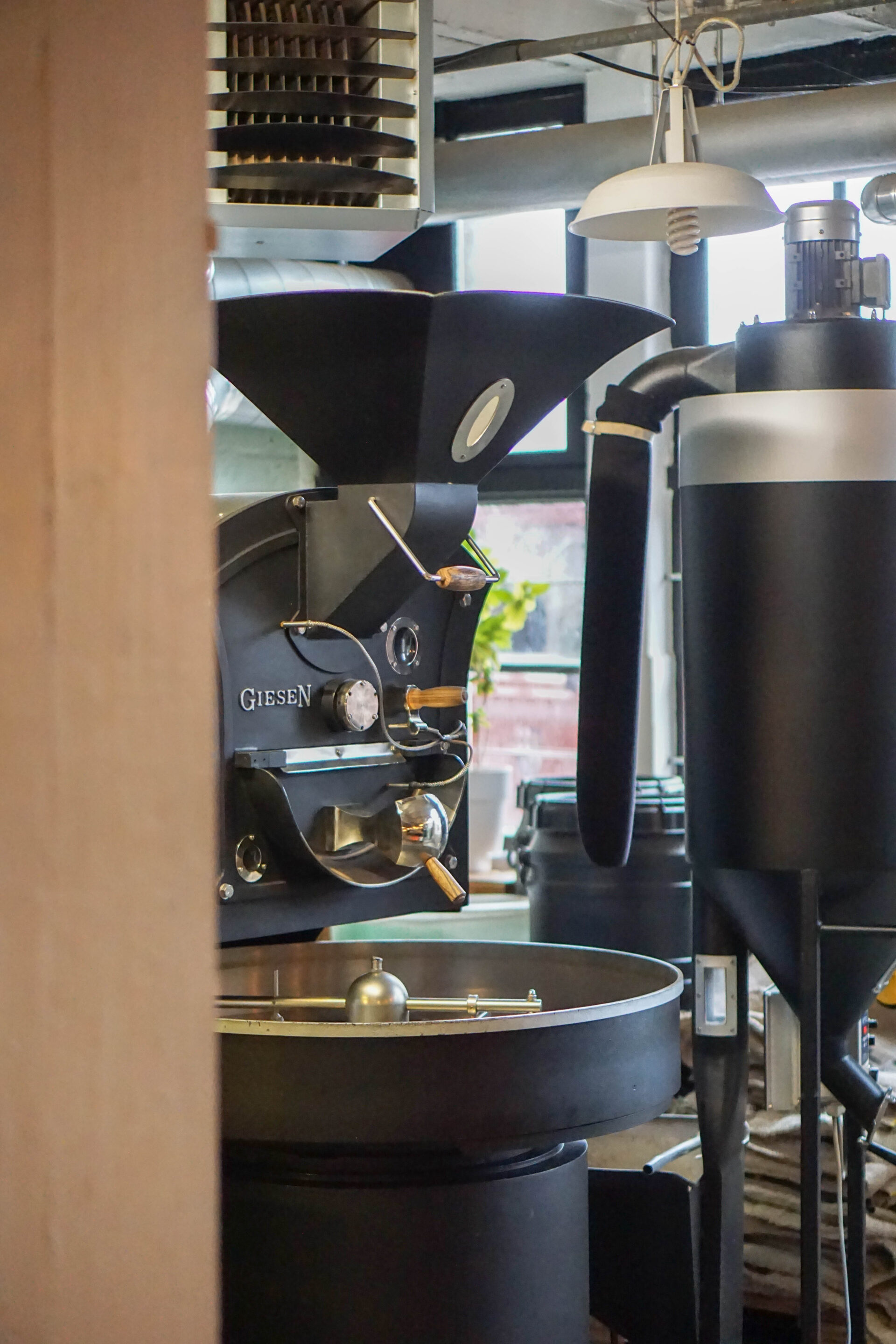 As with all his other produce, the owner was keen to source locally roasted beans for his restaurant and when it became apparent that there was a space available below the restaurant, Robert and Berend decided to move their roastery there and Guus took that opportunity to open his own café, serving Blommers Coffee, of course.
The interior has a nautical and industrial edge with many elements from the former factory still intact. "When you're starting your own business, you have to be nifty with your money. We managed to turn a lot of the materials that were left here into furniture and other elements," Guus told me over a cup of Geisha from Finca Hartmann in Panama that Olaf had just brewed for me. In addition to an extensive coffee menu, you can also order a healthy lunch or a nice pastry to go with your flat white or filter coffee.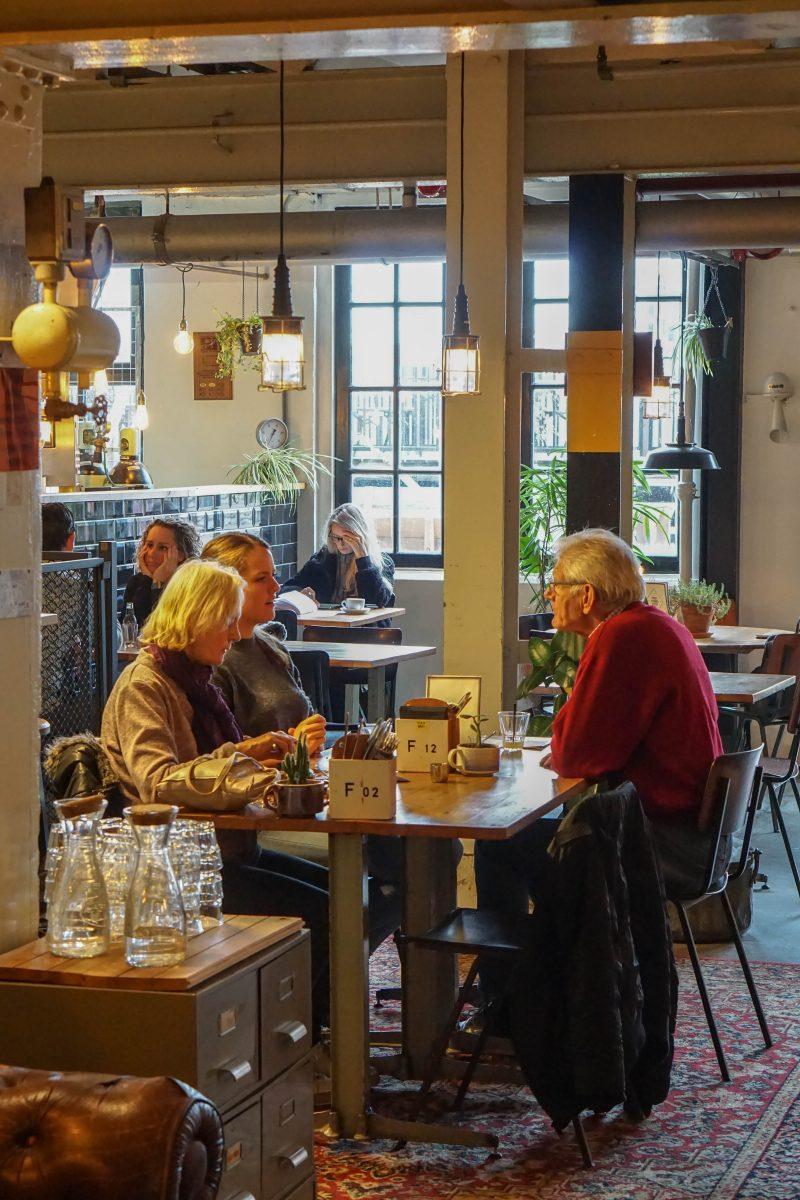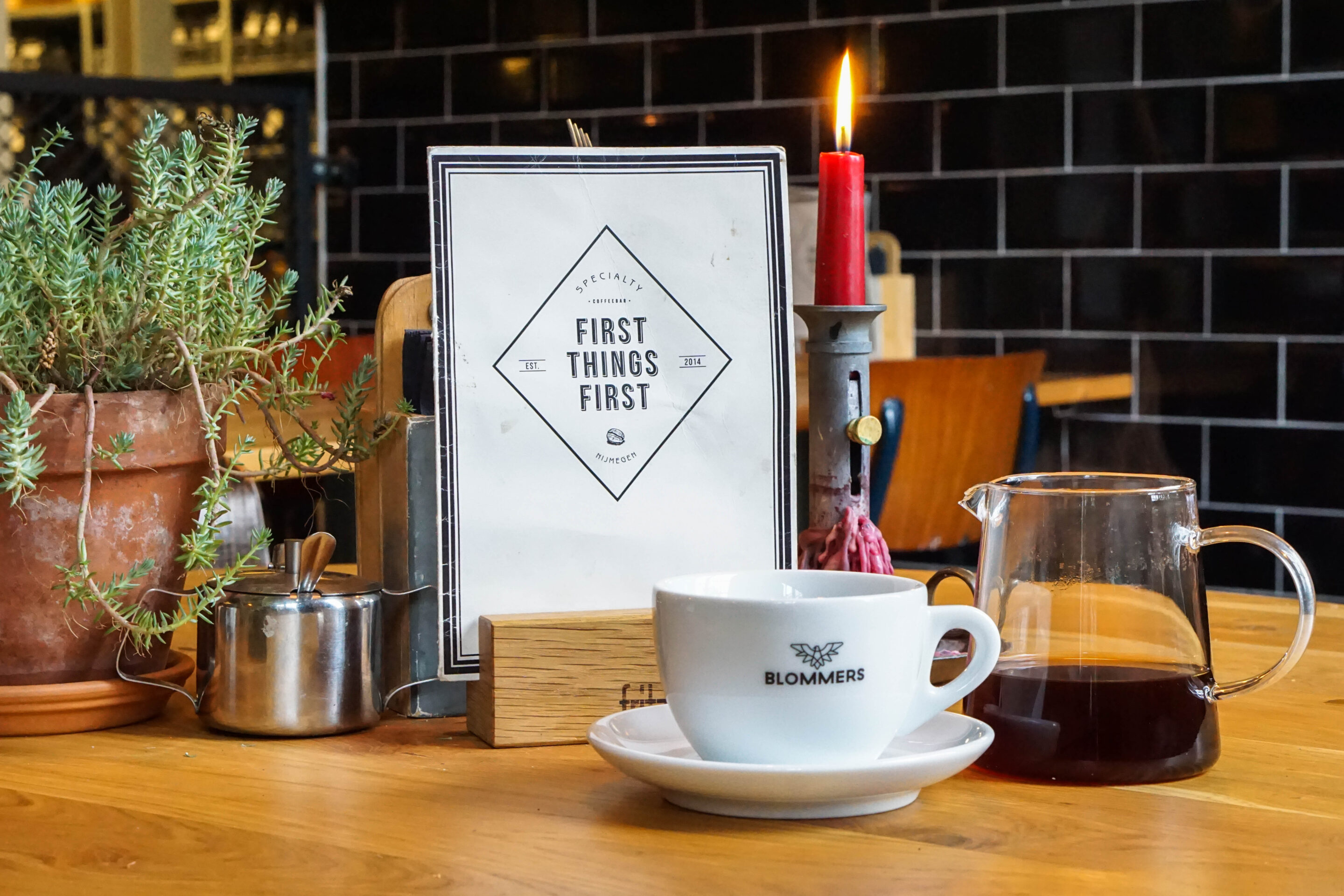 While the ceilings are relatively low, you are offered a unique window into Blommers Coffee's roasting space where Robert and his team roast and pack their exquisite coffees. Later, I asked Robert what it was like to have such close customer contact here to which he replied: "I think it's awesome. I can see on people's faces if they like their coffees and if they don't, I can just walk over and have a chat with them." Blommers also has its own coffee bar a short 10-minute walk from this location but direct feedback always wins.
What's particularly nice about the location, something I also love about Stielman in Rotterdam, is the abundance of other makers in the near vicinity. On a nice summer day, you can sit outside First Things First sipping on a gorgeous cup of coffee or pop over to one of the local brewers and indulge in a yummy artisanal beer or pick up a handmade gift from one of the resident designers. Sadly, this creative space won't be there forever – plans to demolish the old factory and build apartment blocks have already been approved by the council – so make sure you visit while you can.
More Reviews from Nijmegen & The Netherlands