Amsterdam is gorgeous. Yes we all know it. But there are plenty of other places in The Netherlands that are great to visit for various reasons. Rotterdam is one of them and I can't stop raving about it to my friends and strangers in the street alike. This city in the south of the country is the complete opposite to its pretty pageant girl sister up north. It's rough, it's happening, it's spectacular and it's great for coffee. Admittedly, the scene is still quite small but there are a few great people out there who are trying to shake things up.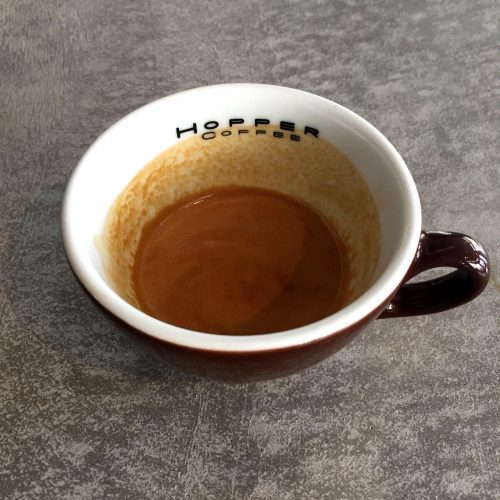 When the original Hopper on Schiedamse Vest first opened its doors it was quite a sensation. Great coffee, homemade everything and even built entirely by the hands of its owner, Hopper was like the weird kid that everyone envied. A few years later and it's become an integral part of the local food and coffee scene.
---
DISCOVER THE BEST COFFEES IN THE WORLD FROM A BOX AT YOUR DOOR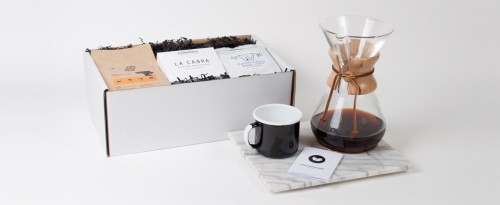 Join our awesome coffee club today and receive a monthly tasting box with up to three incredible coffees from the world's most exciting roasters. Plans start at €14 p/m plus shipping.
Join now

---
When word started spreading that charismatic owner Karel Rietveld was planning to open a second location, there was quite a buzz. What many forgot was Karel's determination to build everyone of his outlets himself. Hence, it took a good 1 1/2 years before Hopper Noord finally opened for business.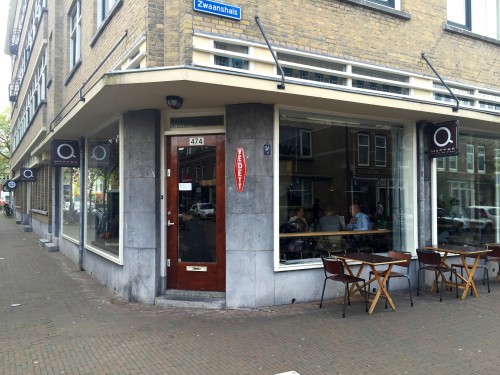 During my most recent visit to 010 – as Rotterdam is sometimes referred to – I decided to find out if the new Hopper could live up to its big brother's high standards. As you enter the space it becomes immediately evident that it belongs to Karel's Hopper family but with its very own character. Concrete, wood and metal dominate the room while huge windows provide lots of natural light. At the back is the roastery where Karel roasts on a Giesen roaster a few times per month.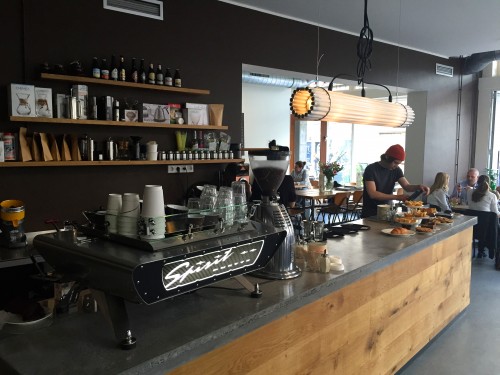 Another thing that becomes quite clear after studying the menu is that this Hopper is more about coffee than food. Food options include things like sweet potato soup with lime (yum!) and a Spinata, Pecorino, Ruccola and Tomato sandwich on homebaked bread (yummmm!).
Karel offers his baristas relative freedom behind the Spirit and they can choose which beans they want to serve while on duty. I had a natural Sidamo espresso by the bar while taking note of how a sudden flood of customers meant all tables were suddenly taken.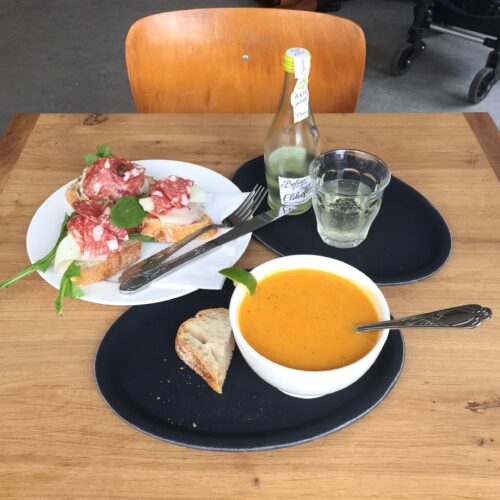 Hopper Noord also offers slow coffee options, a great selection of cakes and beers so everyone's hunger and thirst can be quenched.
As I packed up I noticed how "ugly" the buildings outside are and it reminded me of being in certain parts of Berlin, which is not a terribly exotic comparison. Both cities got bombed during the war and had to start again. That's kind of what I like about Rotterdam. It's got a 'can do' attitude.