I come from a country where breakfast is more important than your grandmother and I often get disillusioned when trying to re-create a Hamburg style early morning feast, here in Amsterdam. Seriously, when will a real German baker finally set up shop here? Enough with the sponge bread already!
In recent months, Amsterdam has at last seen more and more brunch places appear on the scene, something that was long overdue anyway. But the problem is, it's brunch and brunch is generally done on weekends. So what do you do when you want a great breakfast on a Wednesday morning while flicking through the day's paper and enjoying some expertly prepared coffee? Here's what you do. You go to Rotterdam.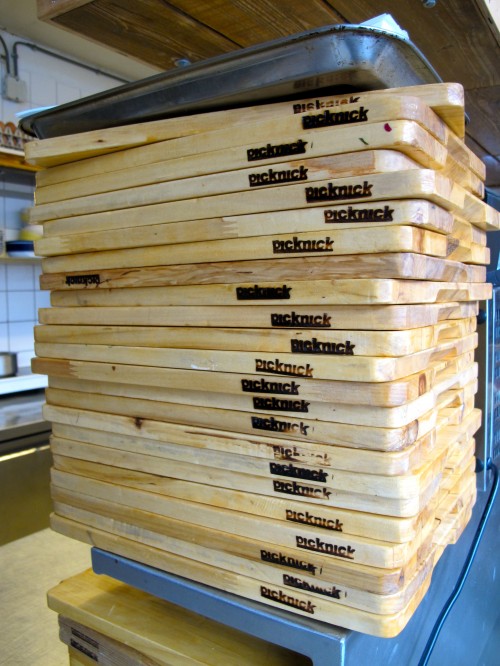 Last weekend I took my best friend on a little weekend adventure to the South of the country and we started my coffee quest at one of Rotterdam's most down to earth venues, Picknick. Although I had been here once or twice before, I hadn't had the chance yet to start my day with one of their scrumptious breakfasts, which they serve every day of the week. As one of the first 3 customers to come in that morning we got to take our pick of one of the few tables that can seat 4 people. Generally the idea is that you just grab a seat at one of the communal tables or at the bar. Jamie, who is their new head barista was busy preparing some fresh orange juice when I snuck up on him to grill him about Picknick's coffee credentials. Last time I was here they were still working with local Rottedam roaster  "Man met bril Coffee" – which means "The man with glasses" – but since then they have opened a new venue called Aloha Koffie, which is also where they roast their own coffee.
Picknick's approach to food and drink is quite simple: Only the best is just good enough for them. Their produce and meat comes from Lindenhoff, their bread is freshly baked by Vlaamsch Broodhuys, their pate is the brainchild of food journalist Diny Schouten and their cakes are all home made. Jamie told me that they wanted to take over the roasting process completely in the near future, although where that would be happening he didn't disclose. Wanting to roast your own coffee is something most specialty coffee shop owners want to do but in order to do this well you do need experts who have been trained and know what they're doing. Jamie seems to be one of those people.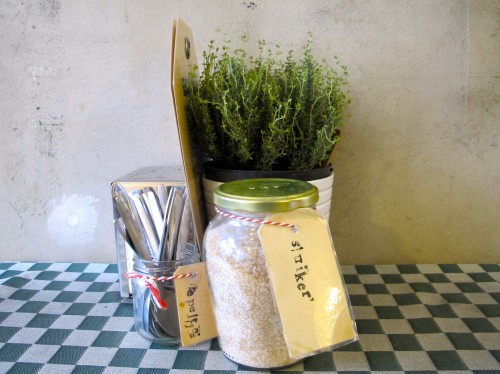 For a city that is often shunned by its Northern neighbours, Rotterdam has been making quite a bit of progress towards being a really cool place to be. Picknick is just one of those relatively new venues that is making this possible. It has a great character and the owners clearly look for perfection in the details. Every table has a fresh pot of herbs on it, most of the food is served on wooden boards and there are great tunes on the sound system that immediately get your spirits up.
My friends and I all ordered a delicious dish from the breakfast menu and after downing my Flat White, Jamie brought me an Espresso to try. At the moment he has a Brazilian single estate on the grinder, which he has been playing around for a while to see what he can get out of it. "We used to change the coffee every few weeks but now I want to perfect this one before getting my hands dirty with the next one," he said.
Although there is no slow coffee on the menu due to lack of time, one item did amuse me a little bit. Next time I'm in Rotterdam I'll be sure to try their Übercoffee. As we got up to leave, 2 groups of people fought over our table. This really is Rotterdam's breakfast place to be.