As I approach the ten year anniversary of The Coffeevine (it will be in 2024), I am finding myself going on quite a few trips down memory lane. Earlier this morning, I interviewed Michal Molcan, the founder of Standart Magazine for my new podcast 'Heard it on The Coffeevine' where we remenisced about some of the earliest articles I supplied to his mag and yesterday, I visited John Schot at his cafe/roastery in Rotterdam.
When I launched The Coffeevine in 2014, John was one of the three roasters to be featured in our very first box. Since I was planning to spend the day in the city, I thought I'd kick things off at Schot Coffee Roasters, also because the venue is a bit off the beaten track in West Rotterdam.
The building is a former factory and industrial site that was repurposed and is now managed by the Huidenclub, a contemporary cultural organisation that takes its name from the tanneries that used to operate there back in the day. As you enter, you first pass through a temporary art exhibition space that eventually leads towards the coffee bar and roastery operated by John and his team.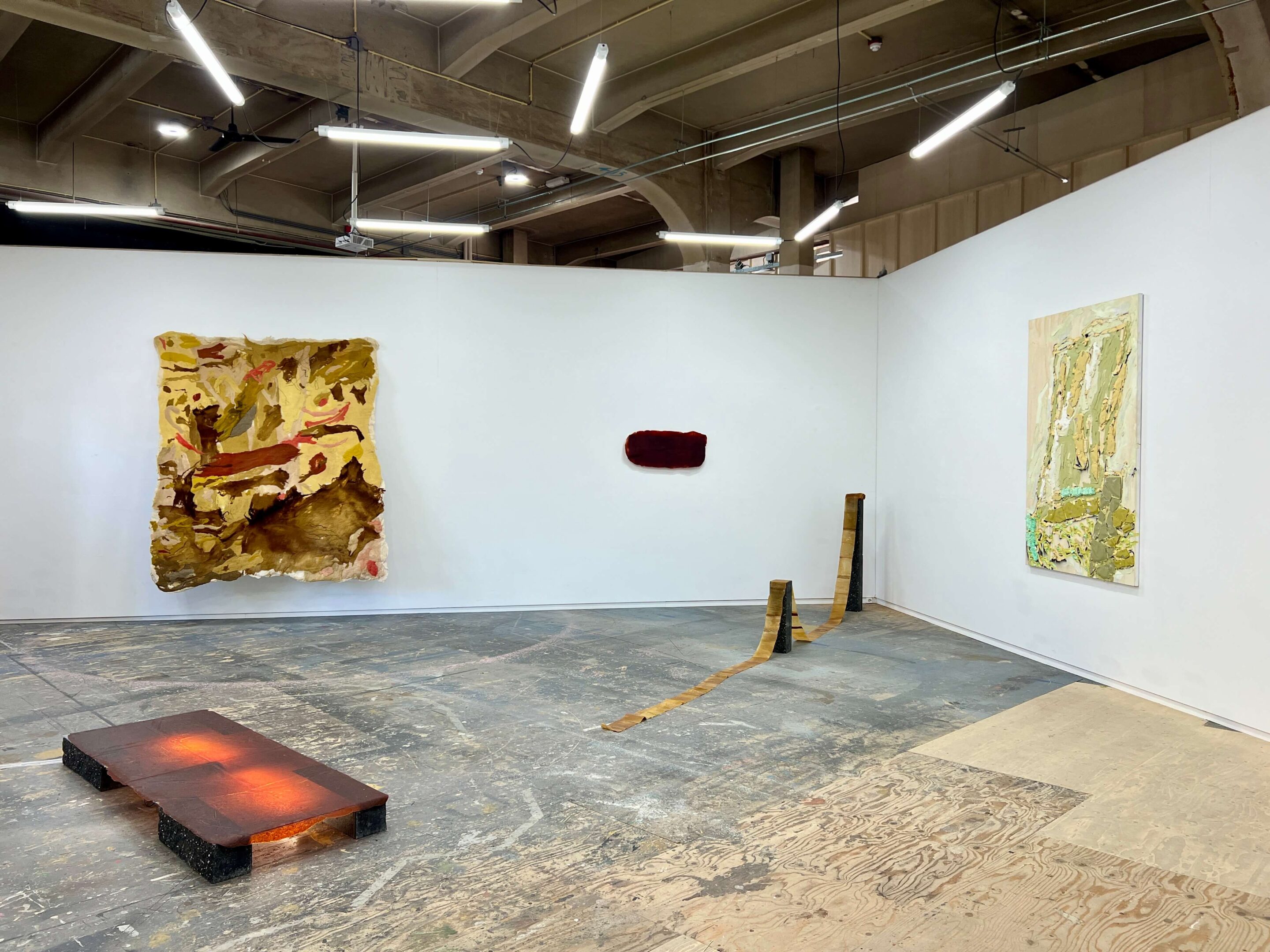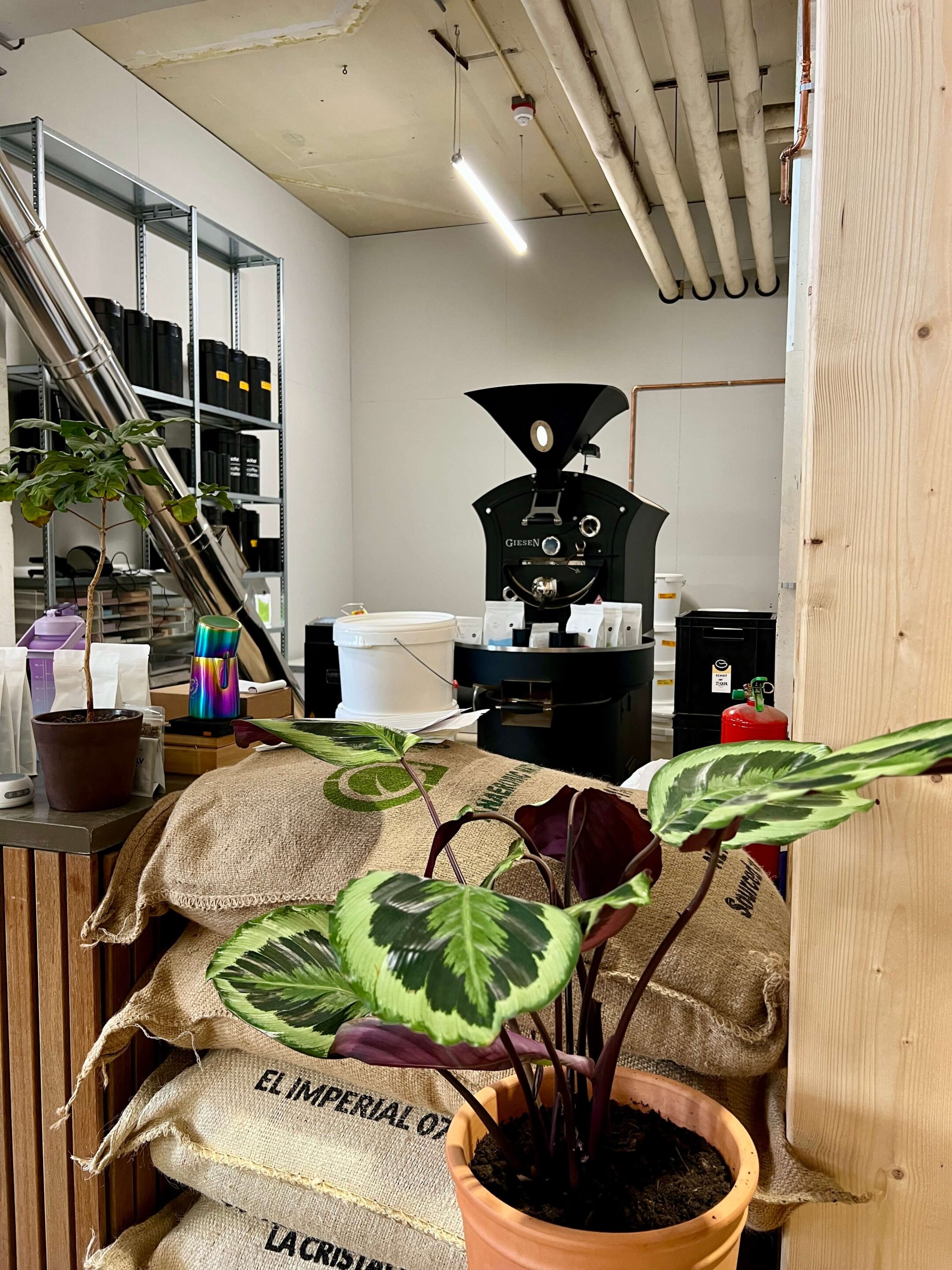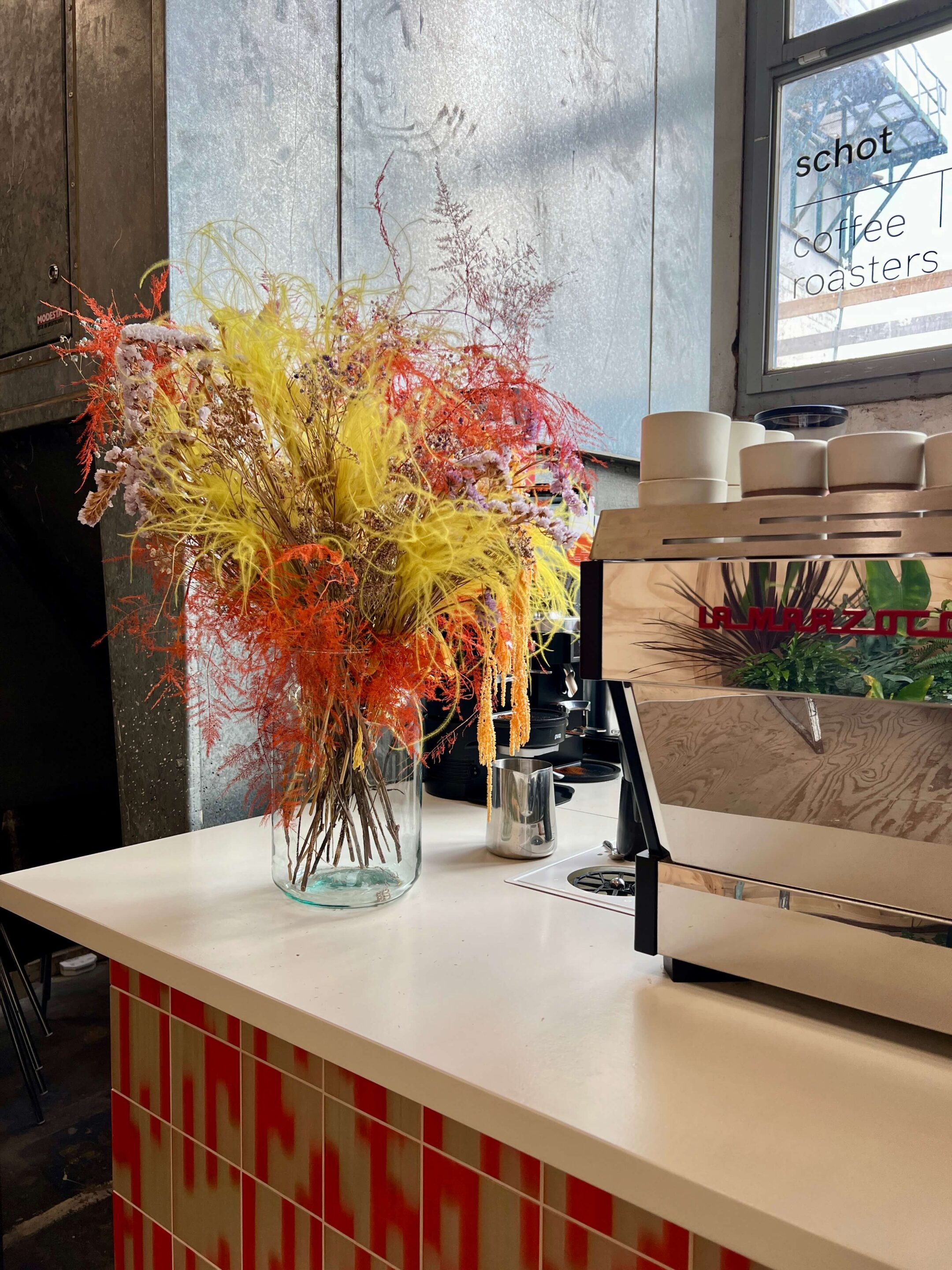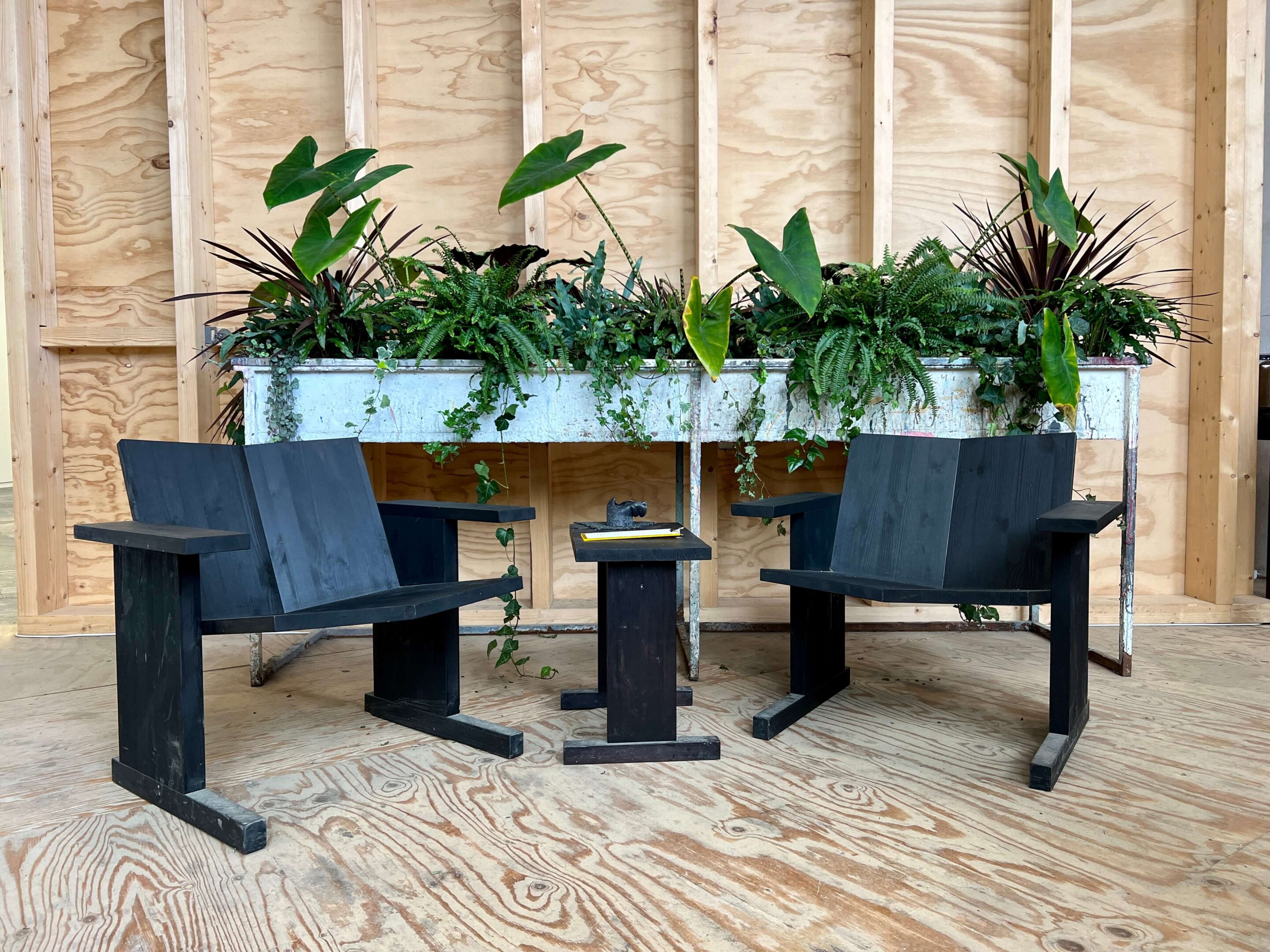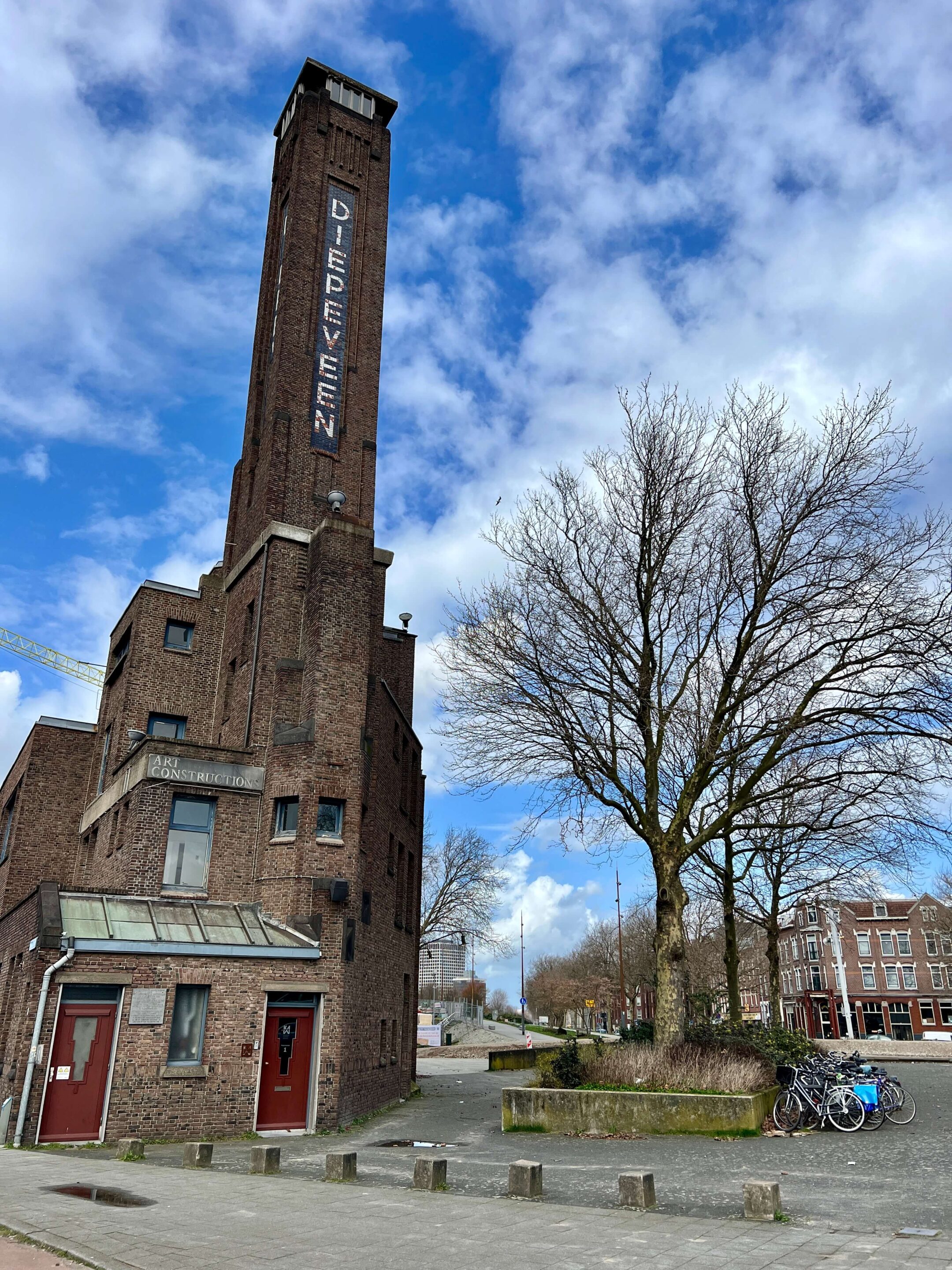 Wherever you look, you find remnants of the building's past and although John confirmed the lease was for at least four years, there is somewhat of a temporary feel to it.
After dropping my bags on one of the chairs, John gave me a quick tour of the space where he placed his upgraded W15 Giesen roaster. Currently, the roasting takes place on Mondays and Tuesdays. In 2021, Schot Coffee Roasters updated its packaging, which now features really beautiful illustrations representing the altitude levels of the various coffee farms looking somewhat like a scienific chart.
On the mezzanine, there is a small book shop run by Vide Books, offering various design and art publications that you'd not normally find on the highstreet. A huge set of heavy double doors lead to a 60m² terrace on the back of the building that is only hampered by construction happening right next door.
Given its location, this coffee bar is not as easily accessible as other places in town but if you want to get away from the hustle and bustle of downtown Rotterdam, it offers a great little escape that will allow you to combine some contemporary art with really excellent specialty coffee roasted by one of the city's earliest pioneers.