Many coffee entrepreneurs I have met over the years didn't originally come from the coffee industry. For the vast majority, coffee was a hobby, a fascination, an obsession.
It is indeed something that brings people together, completely and utterly independent of what they might do in their everyday lives. And yet, the possiblity to turn one's obsession into an actual profession is what motivates many to take the plunge.
Emanuelis Ryklys is one individual who followed his instinct away from the world of advertising and into specialty coffee. Born in Šiauliai, the 4th largest city in Lithuania, one of three Baltic states, Emanuelis was introduced to the world of coffee by his mother ,no less, who, according to him, might have been one of Lithuania's first baristas.
"My mum used to work in the local television set factory and she always used to make fresh coffee for her colleagues using a somewhat primitive percolator," Emanuelis explained. "Real coffee, back then, was really rare."
To this day, his mother makes coffee for the whole family whenever Emanuelis visits with his wife and daughter. To the question if she only brews his own coffee beans, he replied: "Well, mostly yes, unless I forget to send her some, ha ha."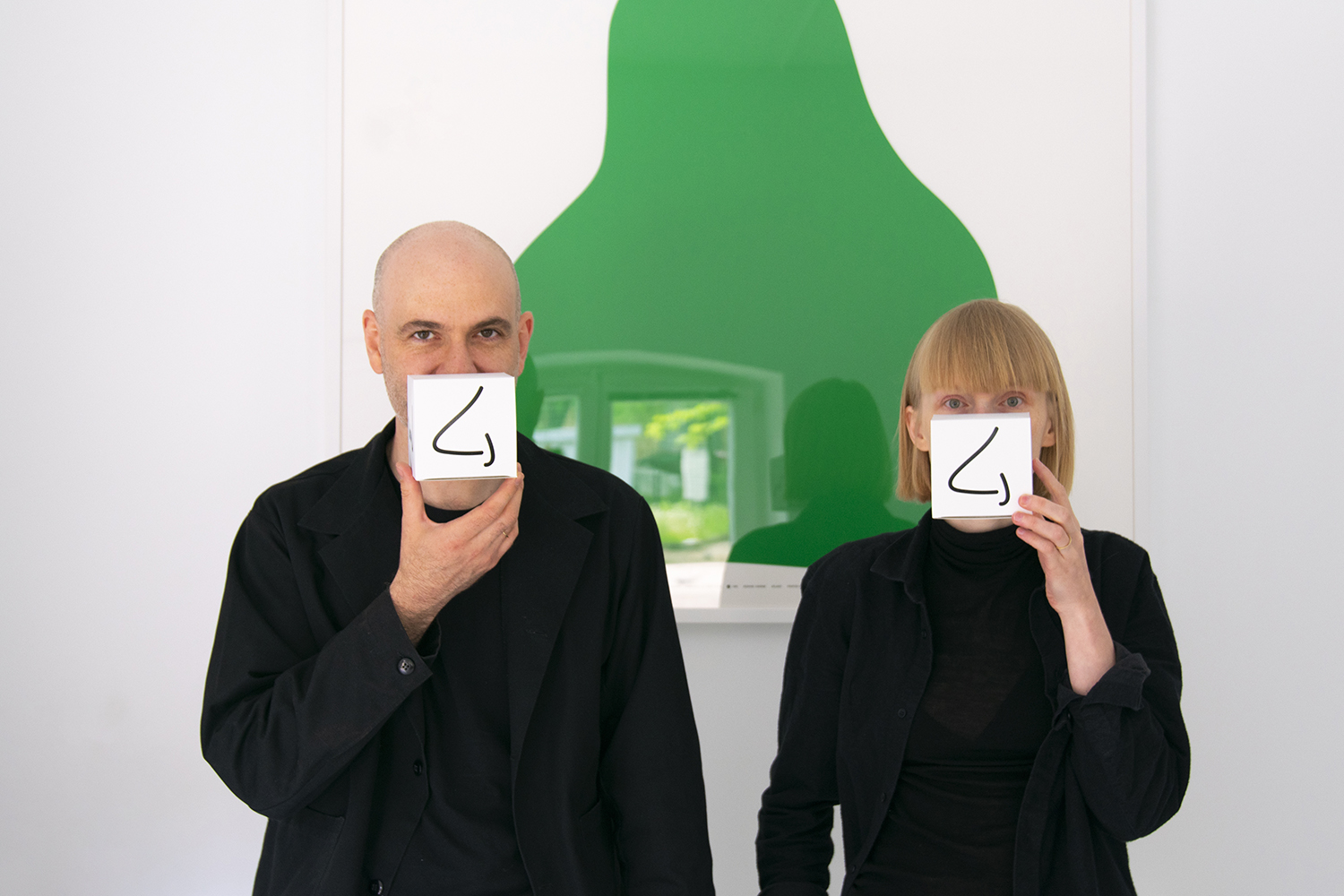 After spending nearly ten years working in advertising, Emanuelis took a creative break and spent six months living in Lisbon where he frequented local bars to drink small bitter cups of espresso and read the newspaper. This experience sparked a renewed interest in coffee and the coffee culture as a whole.
Upon returning to Lithuania, he aquired a few coffee toys and began to pan-roast coffee beans just for fun. To his great surprise, he was able to sell all of the beans to friends and family. This was enough motivation to actuall try and turn this into a business.
"I wanted to create a personal brand, something that really represented my idea of specialty coffee. Serious but not too serious," Emanuelis summarised with a smile.
"It was really surreal to know that this small coffee business had fans in the Far East"
Crooked Nose and Coffee Stories was thus born out of a creative process that produced fictional characters with slight imperfections. Usually, you might associate a crooked nose with a witch or wizard and somehow, this link is not entirely far-fetched. CNACS, as the company is also known, began life as more of a educational space with coffee sold to curious minds and coffee lovers who wanted to learn more about the magic behind coffee making.
As the business evolved, its second iteration included a small brew bar where Emanuelis only served pourover coffee and once a month, CNACS teamed up with other local artisans such as bakers or artists who came and sold their wares at their pop-up.
Interestingly and to Emanuelis' great surprised, word of his business had travelled as far as Japan and he eventually got covered by a Japanese magazine, attracing an unexpected number of Japanese coffee lovers armed with big cameras. "It was really surreal to know that this small coffee business had fans in the Far East," Emanuelis recalled.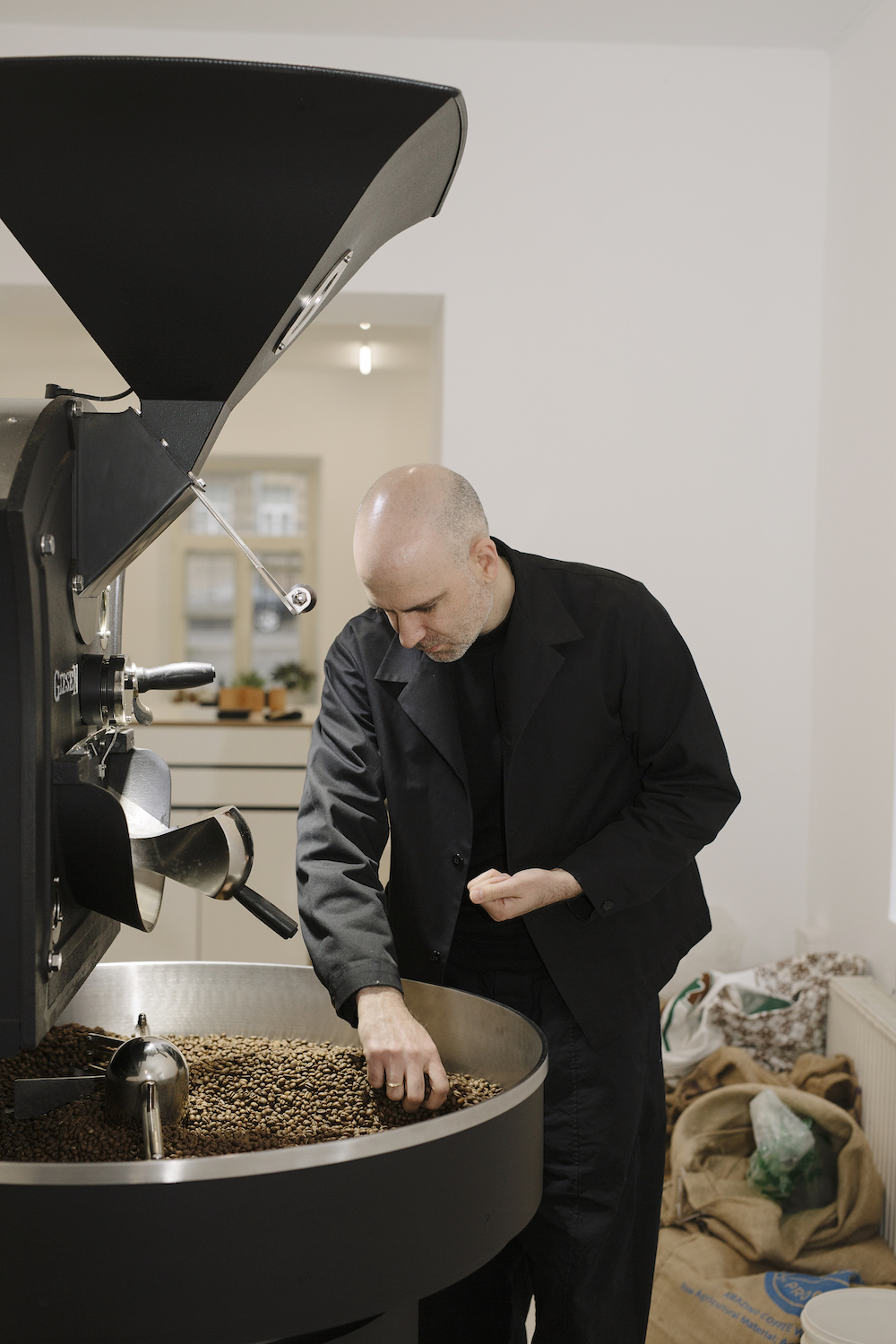 In the years that followed, Emanuelis also designed and developed his own coffee brewer called BRO. Made out of sustainably sourced timber that comes with a linen cloth filter, this brewer produces a cup that sits somewhere in between a French Press and an Aeropress. It's got lots of body but also a lovely clarity in the cup. And not only that, a few years ago, he published a coffee book that is now being translated into English and has the title 'Let there be coffee'.
Our own relationship with CNACS began many years ago after I first became aware of Emanuelis and the wonderful work he and his team were doing but we never found a way to work together because Emanuelis never felt comfortable to roast such a large amount of coffee for us. Until now.
These days, Crooked Nose operates a much bigger roastery with a 15kg Giesen and coffee school, and offers a much broader range of seaonsal coffees, one of which we picked out for the upcoming March 2022 Coffeevine box.
It's only our third-ever Papua New Guinean coffee and it comes from the Eastern Highlands. I've never been to PNG myself and know very little about this country beyond the fact that it has an incredible wealth of unique peoples and cultures. It also happens to produce really excellent coffees that are quite different in cup profile to their Asian counterparts.
This coffee has spicy and exotic flavours that make it both exciting and unique and a great coffee to celebrate CNACS's long overdue debut.
---
To get this delicious coffee alongside our other choices for the upcoming March 2022 box, including coffees from Uncommon and Blossom Coffee, visit our shop now.