The weekend is just beginning and after shipping out all of our January 2022 boxes yesterday, I am already seeing some first Instagram stories from Netherlands based subscribers who got their boxes delivered today. This box, featuring three gorgeous coffees from Meron, HAYB and Mokxa is such a feast for the eyes and for the senses.
Offering a lovely selection of origins and processing methods, this box is a great companion for these cold January days. It is my hope that you'll all enjoy these coffees as much as I enjoyed selecting them and our roasters enjoyed roasting them for you.
Below, you'll find the custom brew guide for this month featuring recipes from the roasters and one classic from me.
Don't forget to tag our The Coffeevine and the roasters when you post a story or post on Instagram. That way, we can be a part of your experience and share these moments with you. Alright then, let's get cracking! #brewityourway
---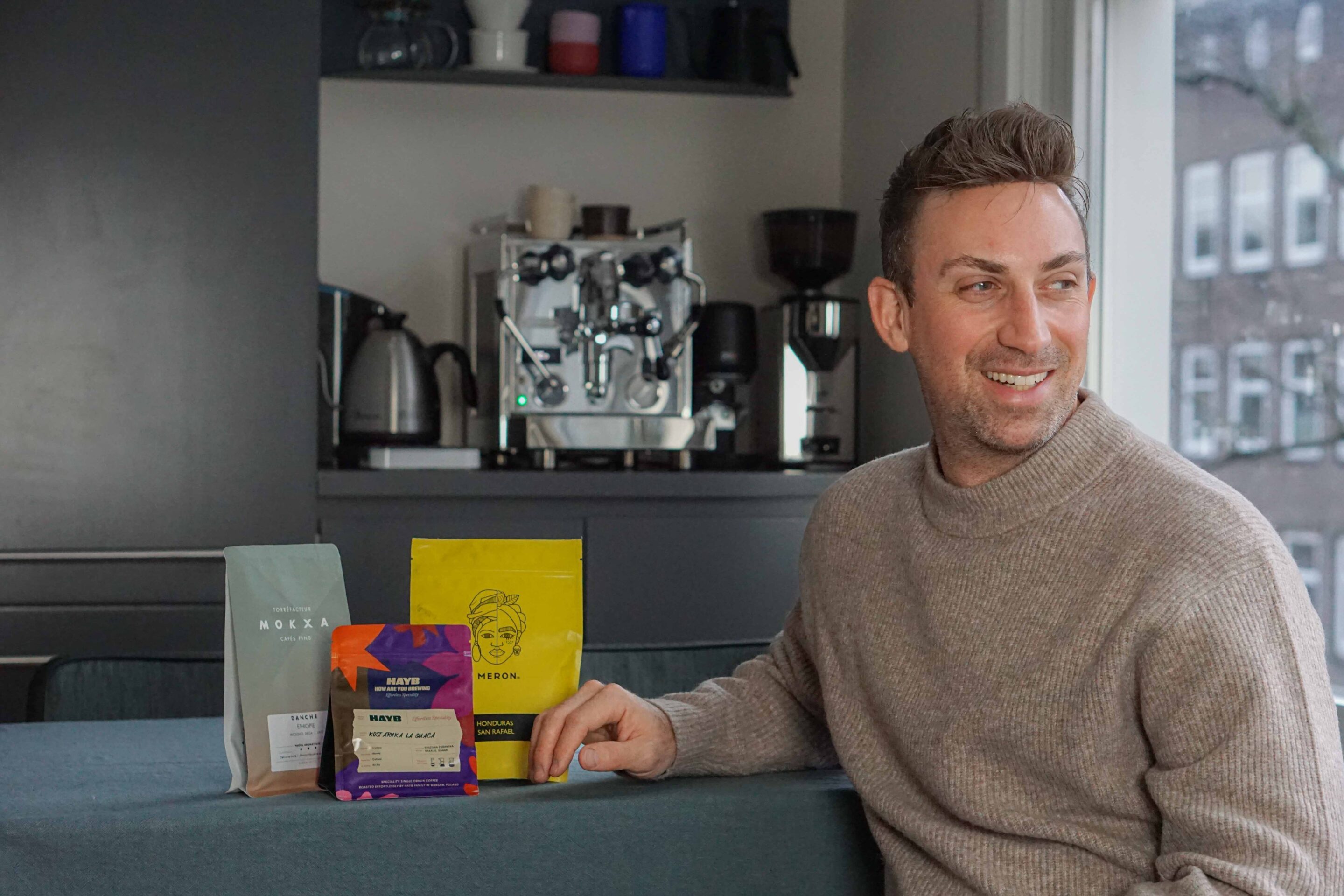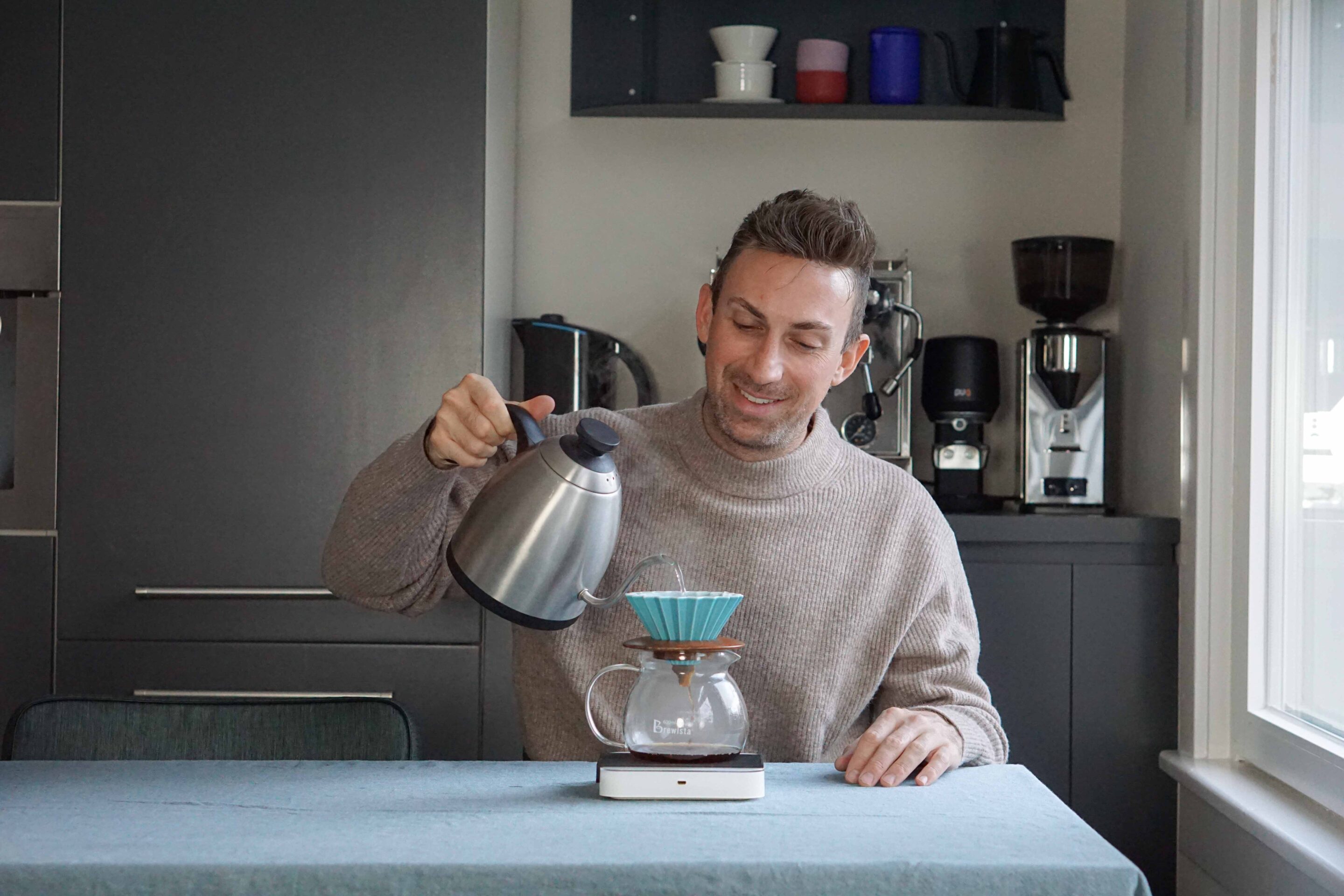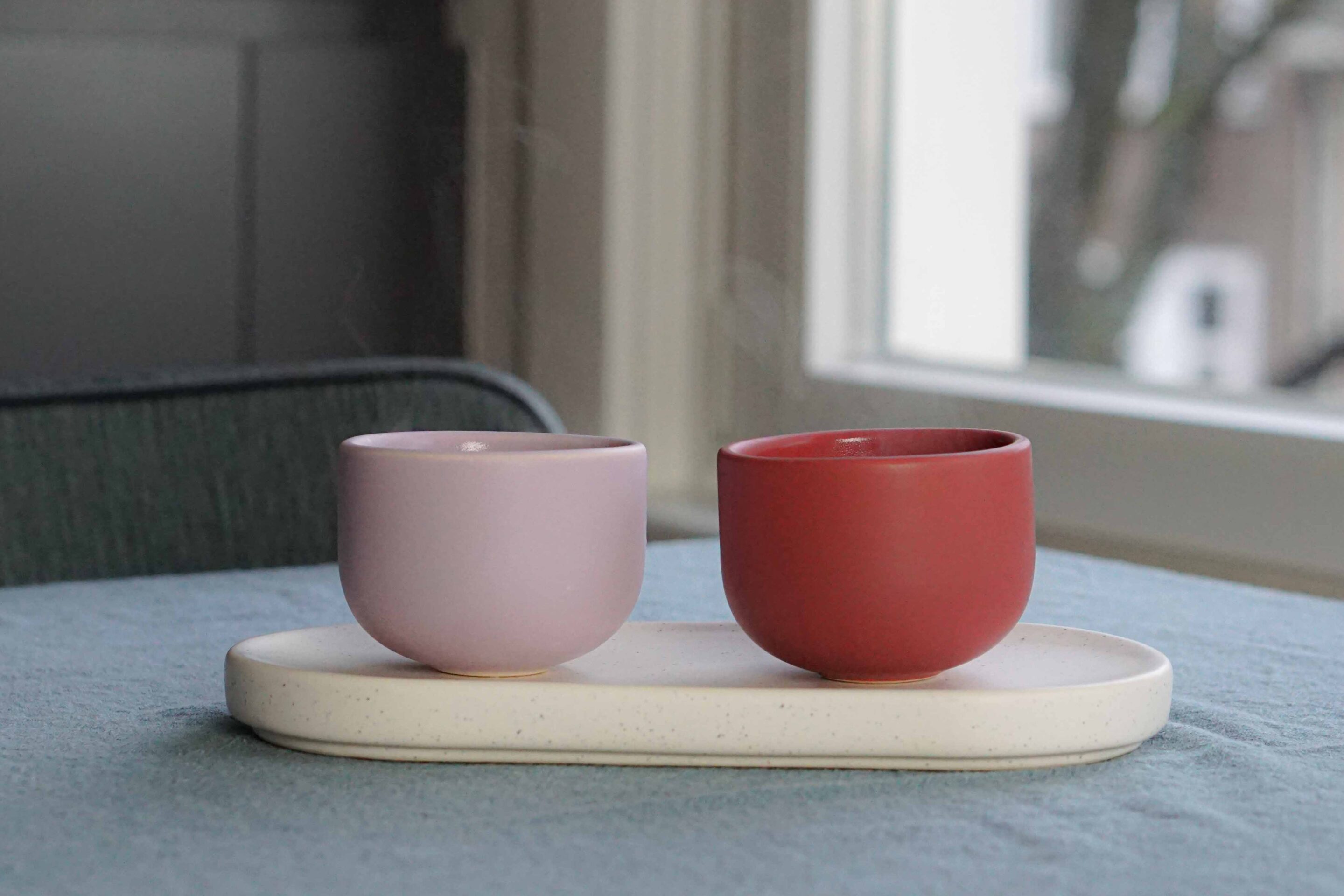 ---
---
Basic setup:
As in any good kitchen or bar, you want to be sure to have a few key items at your disposal that will aid you in preparing a delicious cup of coffee.
These include:
Scales (with or without a timer – you can use your phone or your watch)
A good quality burr grinder such as the Comandante Grinder
Your favourite brew method (Origami, Kalita Wave, V60, AeroPress etc)
A clean vessel for brewing and decanting
A ladle or stirrer for agitating the grounds (I was kindly gifted a beautiful handmade stirrer from my ambassadors @bloom.that.coffee
Water for brewing
A pouring kettle but a regular kettle will also do, however, it requires more precision
It's very important to always freshly grind your coffee just before preparation because coffee is very volatile and quickly loses its full aroma in a matter of minutes.
You can also vacuum pack your coffee in portions, name and number each batch and then keep it in a dry cool place. More information about freshness and how to rest your coffees can be found in this article.
For espresso, I use my home espresso machine, a Lelit MaraX along with a separate grinder for espresso. I use the same water I use for brewing.
---
My recipe for brewing the Costa Rica, La Guaca from HAYB:
Origami Dripper: I have recently switched to the CAFEC ABACA filter papers for all of my brews because they simply have the best composition, density and flow rate of any filters out there. If you haven't tried them yet, I strongly recommend that you do.
Use 20g of freshly ground coffee and grind it medium. About 23 clicks on the Comandante. You want to have a good extraction for around 2:30 – 3:00 minutes. Anything too coarse and the water will run through too quickly. Wet your filter with some freshly boiled water, load it with your coffee and then start with a long bloom of 45 seconds.
At 0:45, add half of your remaining water (360g in total) in slow circular motions. I don't like doing too many pulses. Make sure all of your coffee is always submerged and that there are no grounds stuck to the sides of your filter. Continue pouring until you reach 360g and then let the coffee drain completely. Remove your brewer and wait for around 10 minutes before pouring and drinking.
–
Meron's recipe for filter:
16g of coffee with 250g of water. The ratio is 15,6g of water for every g of coffee. We recommend to grind this coffee with 23 clicks on the Comandante. Our water is between 50-100 ppm and we brew this coffee at 93ºC .
We use 5 pours with the following instruction. Bloom for 30 seconds with 40g of water, then start pouring with 40 of water, followed by 50g of water and so on. Enjoy!
Meron's recipe for espresso:
For espresso we recommend a starting point of 18g of coffee in and 38g out. We use 93ºC for our espresso recipe and we recommend between 25 – 30 seconds extraction time.
–
HAYB's recipe for filter:
Use 18g of coffee and grind it medium-fine. About 23 clicks on the Comandante. We advise to use 300g of water at 96°C. Start with a 40 second pre-infusion with 60g of water. Then flood up to 150g at 0:40 minutes followed by another at 1:15 minutes and one at 1:45 minutes. Always stir after each pulse. Total brew time around 2:45 minutes.
HAYB's recipe for espresso:
18g of coffee in the basket. Extraction time 27 seconds. Yield: 36 seconds.
–
Mokxa's recipe for filter:
Our standard recipe is for a V60. We use it with 16g of coffee ground medium-fine. Total amount of water is 230 at 95ºC. Brew time around 2:30 – 2:45.
Mokxa's recipe for espresso:
Use 18.5g of coffee. Extraction time: 25 seconds. Total yield around 42g.
---
What did you think of these recipes and the coffees from the January 2022 Coffeevine box? Let me know in the comments down below and make sure you subscribe in time for the upcoming February 2022 coffee subscription box.