The August 2021 Coffeevine box shipped two days ago and I'm already starting to see beautiful posts and stories from my wonderful subscribers who got their deliveries. I cannot wait to hear what you guys think of the tropical coffees from POP Coffee Works, Man Met Bril Koffie and UE Coffee Roasters that I picked out for this box and how you guys will brew them.
This month, I don't have a photo brew guide for you. Instead, when my sweetheart Michal and I were in Iceland a few weeks ago, we made a little film for you where I brew the gorgeous Honduran coffee from UE Coffee Roasters using fresh glacial water.
Check out the Youtube video below to see the film and make sure to listen to my Icelandic Spotify playlist with some of my favourite songs from Icelandic artists below.
---
Basic setup:
As in any good kitchen or bar, you want to be sure to have a few key items at your disposal that will aid you in preparing a delicious cup of coffee.
These include:
Scales (with or without a timer – you can use your phone or your watch)
A good quality burr grinder such as the Comandante Grinder
The Kruve Sifter (not required but handy to filter out fines)
Your favourite brew method (Origami, Kalita Wave, V60, AeroPress etc)
A clean vessel for brewing and decanting
A ladle or stirrer for agitating the grounds (I was kindly gifted a beautiful handmade stirrer from my ambassadors @bloom.that.coffee
Water for brewing. I use the brilliant Peak Water filtration system
A pouring kettle but a regular kettle will also do, however, it requires more precision
Have some ice in the freezer if you plan to make cold coffee drinks
It's very important to always freshly grind your coffee just before preparation because coffee is very volatile and quickly loses its full aroma in a matter of minutes.
You can also vacuum pack your coffee in portions, name and number each batch and then keep it in a dry cool place. More information about freshness and how to rest your coffees can be found in this article.
For espresso, I use my home espresso machine, a Lelit MaraX along with a separate grinder for espresso. I use the same water I use for brewing.
---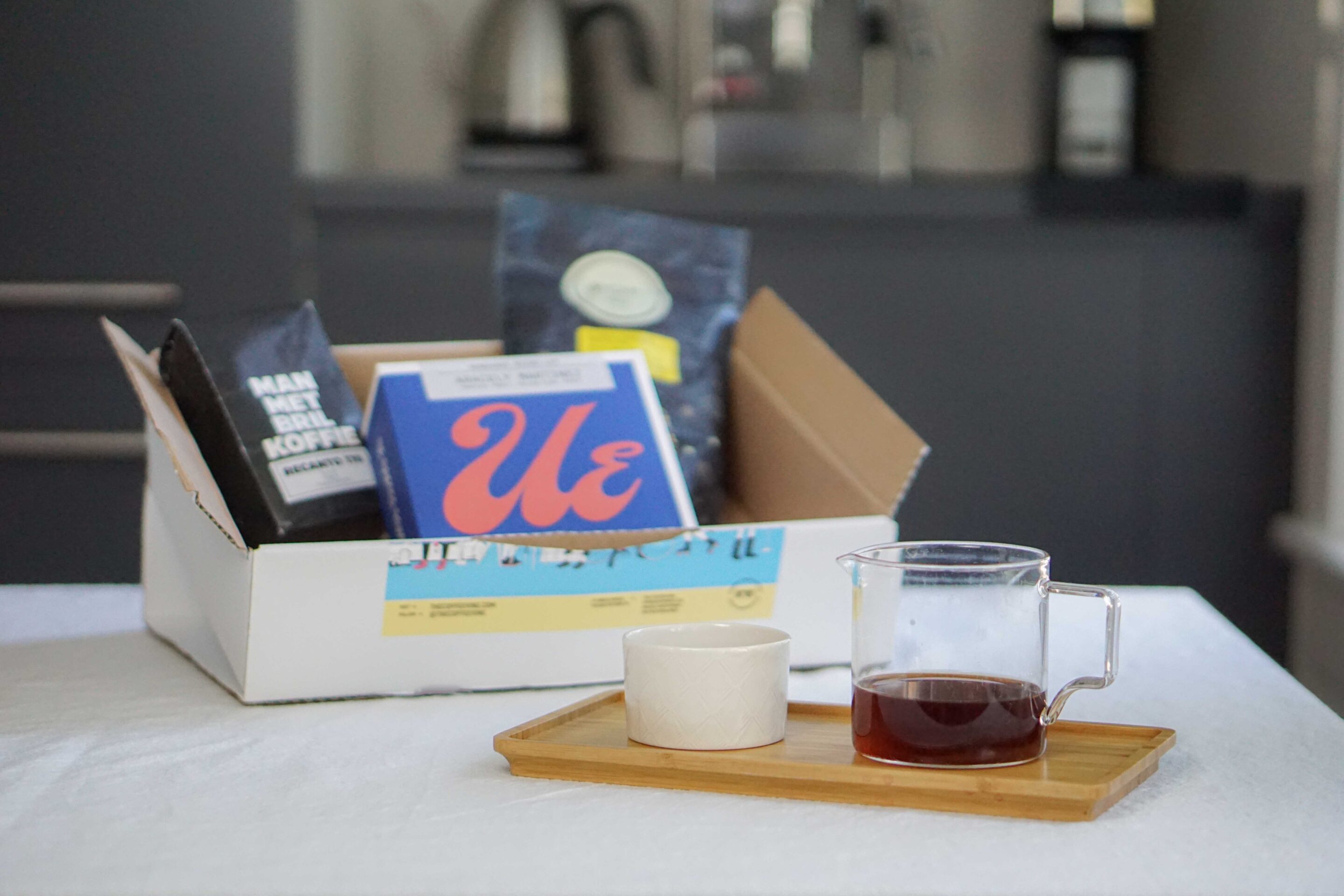 My recipe brewing the Honduras from UE Coffee Roasters
Orea: 12g of coffee ground medium-fine (about 25 clicks on the Comandante). I used fresh glacial water for this one but if you are not Iceland by chance, you should use mineralised water adjusted for your brewing preferences.
Start with a 30 second bloom using 50g of water fresh off the boil. Then add another 50g after 30 seconds. After 1 minute, add another 50g and another 50g after 1:30 minutes. You should be done by 2:30 minutes. Remove the filter and enjoy your coffee!
–
POP Coffee Work's recipe for filter:
Water temperature: 94° Ratio: 1:17. Brew time: 2 mins. Grind Size: 800 – 1000 microns (finer grind creates more sweetness, and fuller body with more fruit notes, coarser grind creates more flavour clarity and very floral, tea-like aftertaste) Filter paper: Using a slower paper filter creates more delicate floral flavours and higher cleanliness.
POP Coffee Work's recipe for espresso:
Ratio: 1:2.5. Water temperature: 94 3. Pre-infusion for 5 – 6 seconds and after tiny drops appear on the bottom of the portafilter, extract for 30 seconds 4.Adjust grind size to get 2.5 coffee yield in 30 seconds, and to taste
–
Man Met Bril's recipe for filter:
1g (coarsely ground) coffee PER 17ml water. |Brew time: 2:30 – 3 minutes. We suggest 15g of coffee brewed with 255g of water.
Man Met Bril's recipe for espresso:
18g coffee (finely ground). Brew time: 26 seconds. Yield: 40ml espresso.
–
UE Coffee Roasters' recipe for filter:
15g of coffee, ground medium fine. 250ml water with a brew time of 2:45 – 3:30 minutes.
UE Coffee Roasters' recipe for espresso:
18g dose for a 38g yield with a guided 25 – 28 second extraction.
–
Finally, if you ordered a bag of our second Gems edition featuring a stunning Panamanian coffee from Finca Elida roasted by One Day Coffee, this recipe from Kaapo Paavolainen is for you.
One Day Coffee's recipe for filter:
15g of coffee, 250g of water at 99°C (65-68 ppm hardness) with a 40g bloom followed by either one or two pours. Using one pour will give you a more delicate, refined coffee and using two pours with 30 seconds in between will give you more intensity in terms of body and texture. Try to aim for a brew time of 2:45 to 3:00 minutes with a TDS of 1.45.
---
What did you think of these recipes and the coffees from the August 2021 Coffeevine box? Let me know in the comments down below and make sure you subscribe in time for the upcoming September 2021 coffee subscription box.