It's Sunday evening here in stormy Amsterdam and a few hours ago, we finished packing all of the delicious February 2022 Coffeevine boxes that are now waiting to get picked up by our couriers tomorrow.
I think those of you who are expecting this box can look forward to soemthing really, really yummy. The coffees from Paper Mill, Three Marks and Parlor Coffee really speak for themselves and show a super interesting breadth of origins and flavour profiles. From juicy to jammy. It's all in there.
For this edition of my monthly brew guide, I whipped out my April Coffee Brewer, which too often sits on my equipment shelf without being put to proper use. Truth be told, last year I accidentally dropped it and broke off parts of the base. I tried to fix it with some Japanese Kintsugi – the art of repairing broken crockery with gold – but sadly, it didn't turn out as I had hoped. You won't see the damage in these pictures but that is why this brewer is unlikely to feature in any of my video tutorials any more.
No matter, it still is a super awesome brewer and the coffee always tastes exquisite. So, without further ado, let's dive into this month's brew guide!
---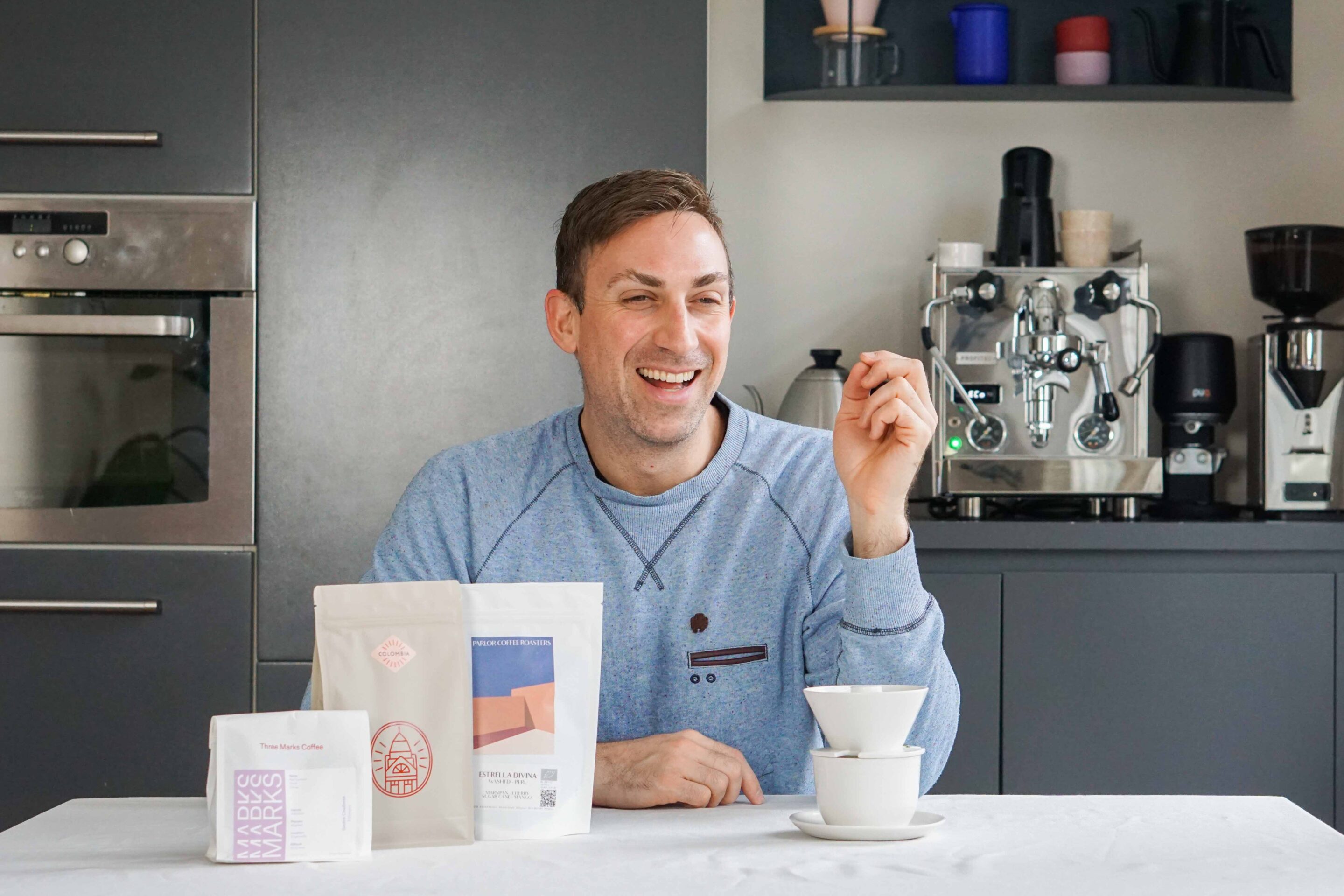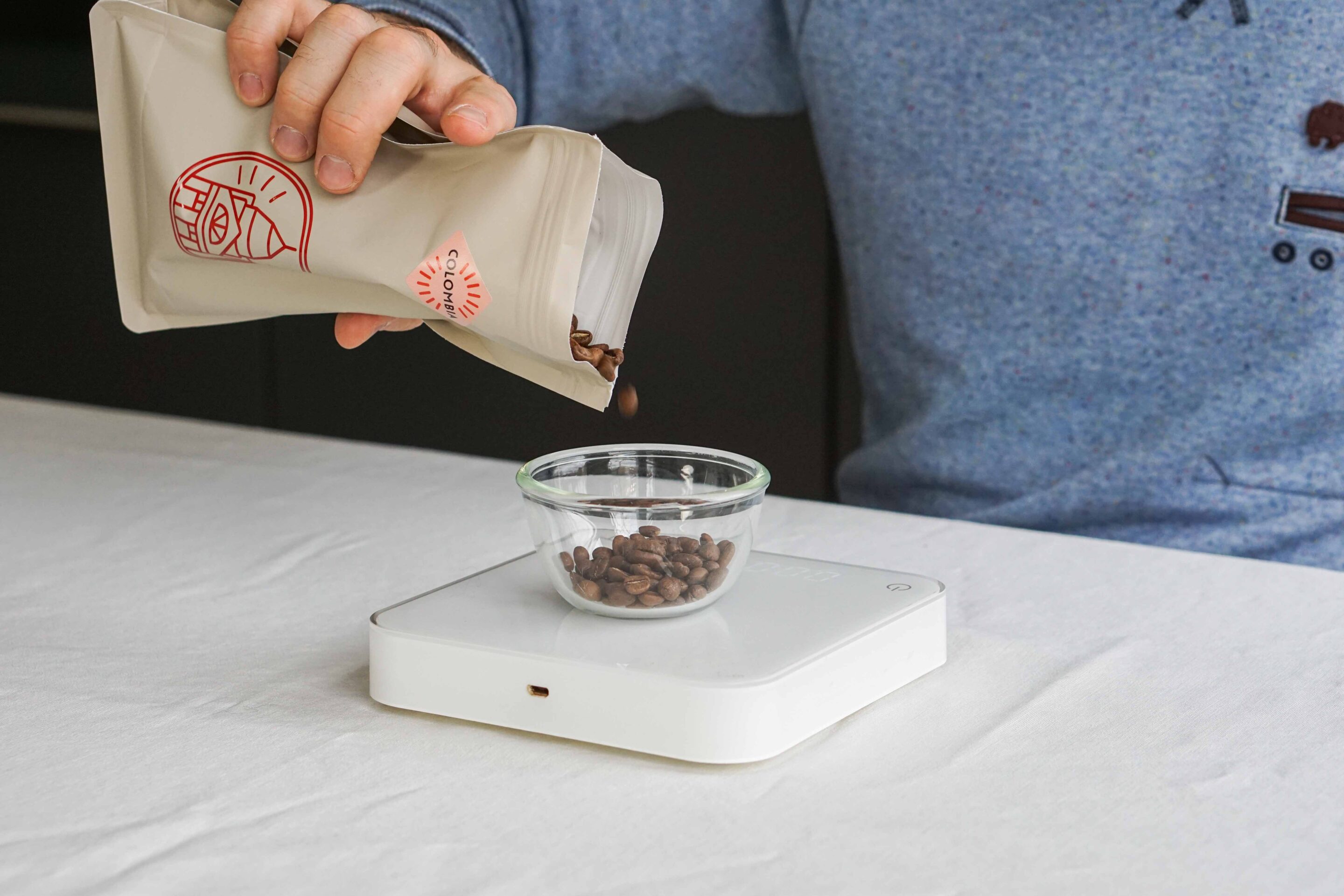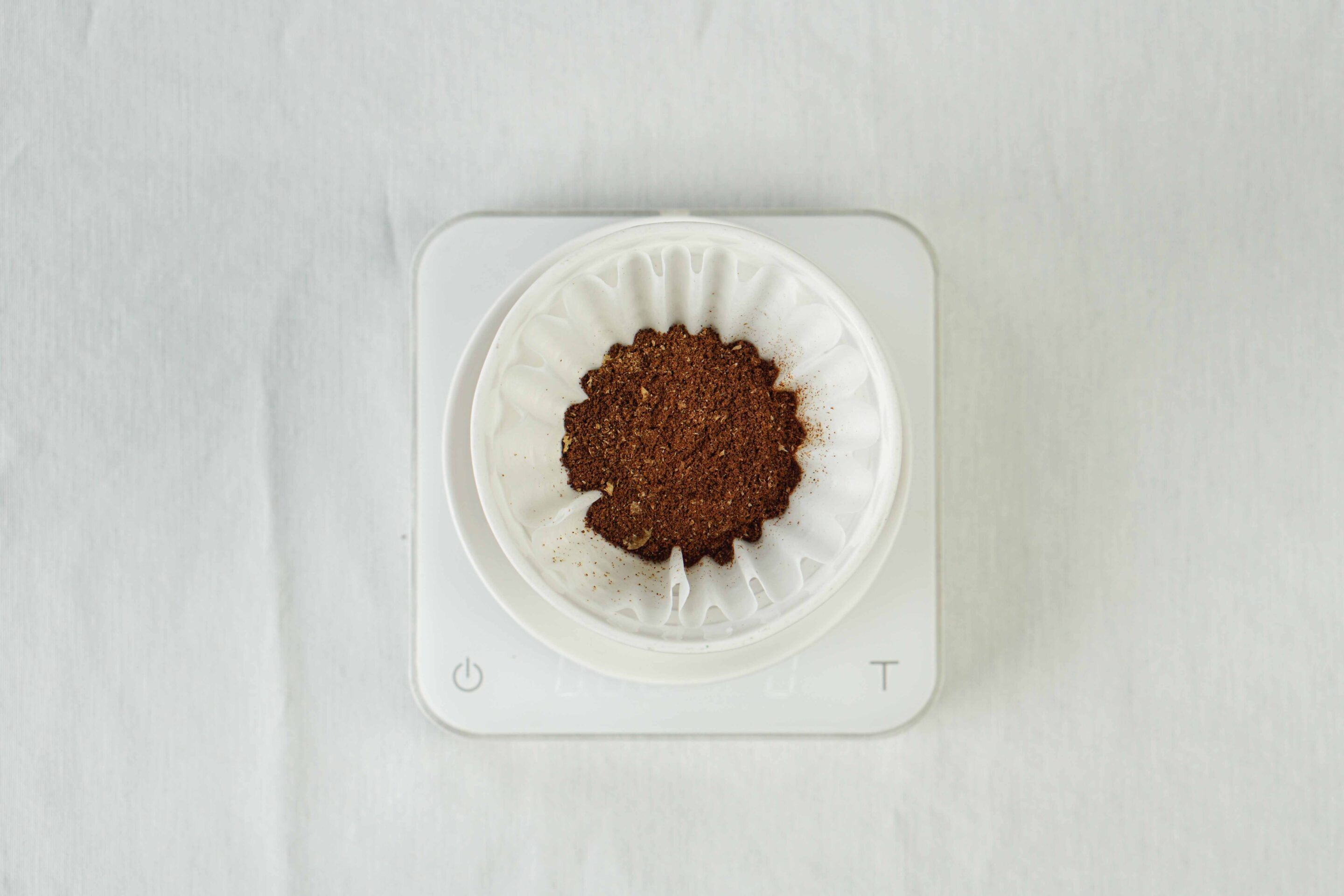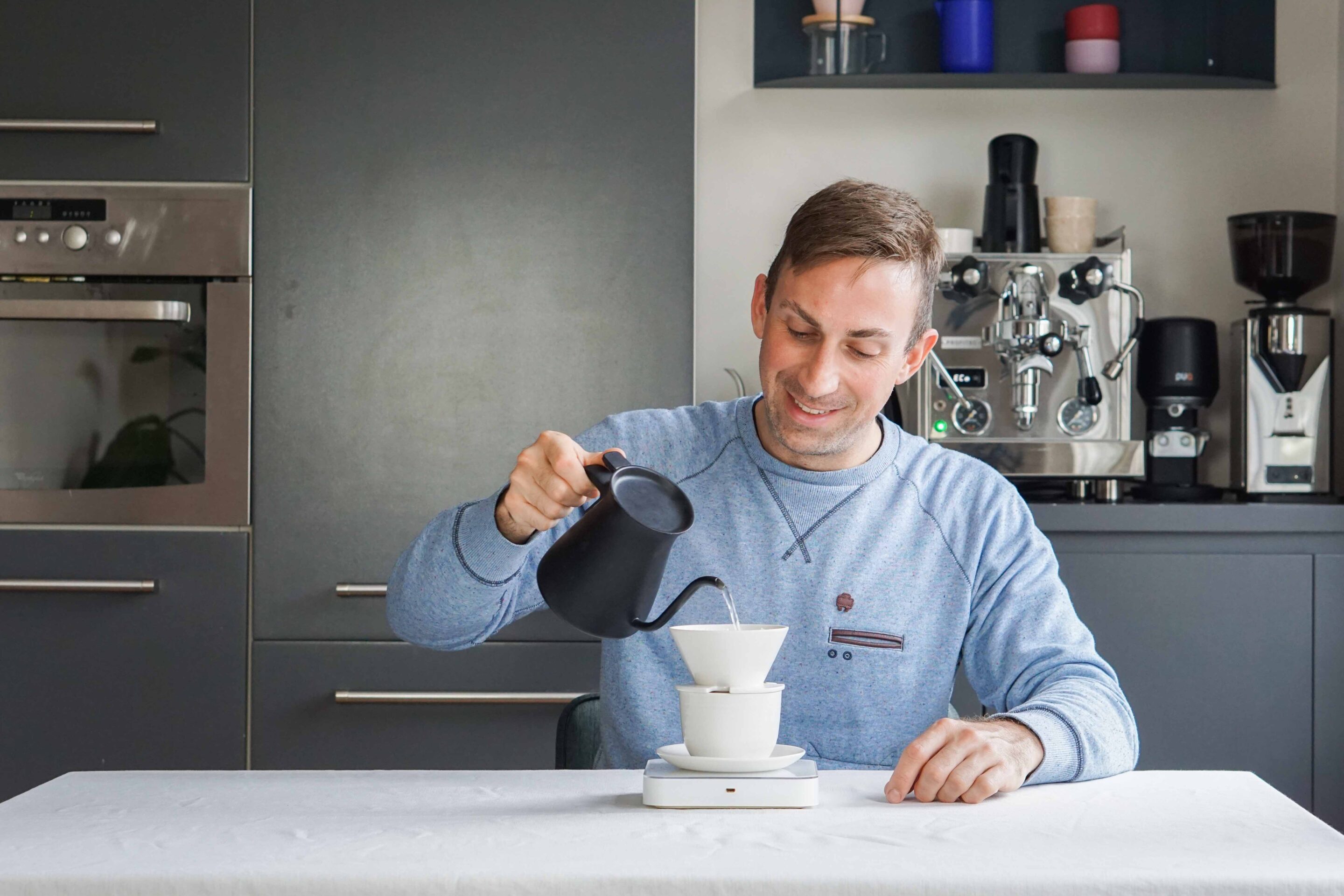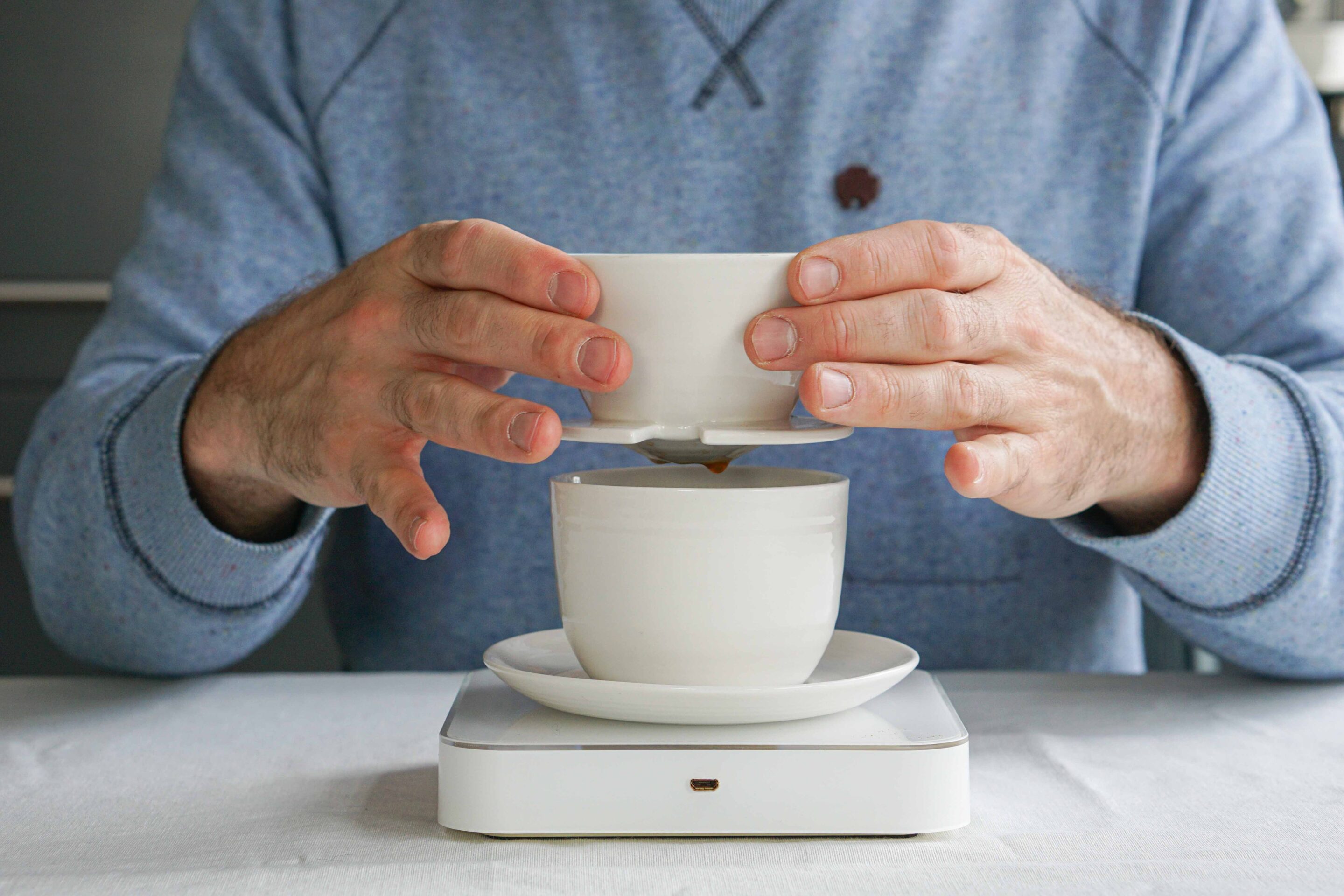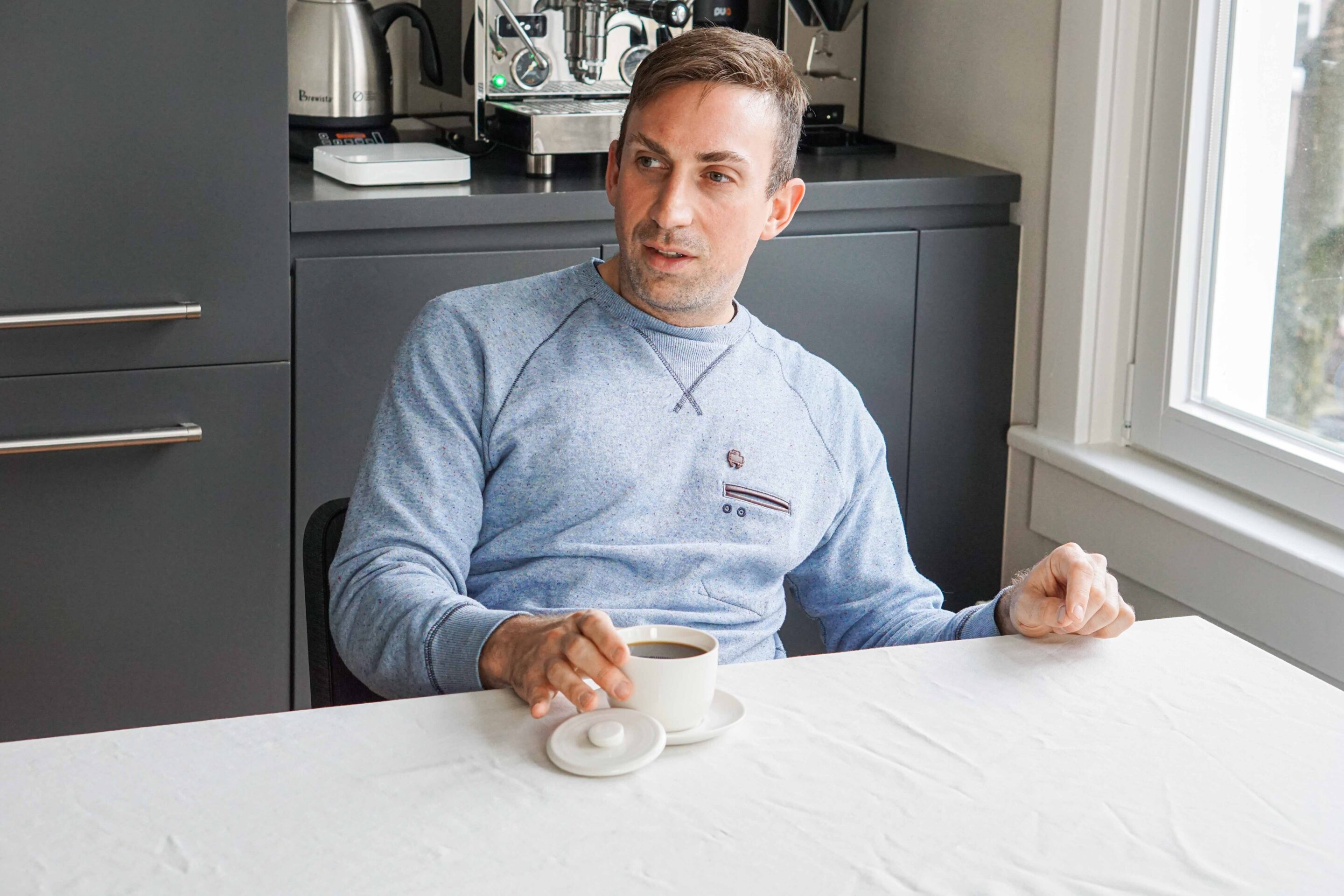 ---
---
Basic setup:
As in any good kitchen or bar, you want to be sure to have a few key items at your disposal that will aid you in preparing a delicious cup of coffee.
These include:
Scales (with or without a timer – you can use your phone or your watch)
A good quality burr grinder such as the Comandante Grinder
Your favourite brew method (Origami, Kalita Wave, V60, AeroPress etc)
A clean vessel for brewing and decanting
A ladle or stirrer for agitating the grounds (I was kindly gifted a beautiful handmade stirrer from my ambassadors @bloom.that.coffee
Water for brewing
A pouring kettle but a regular kettle will also do, however, it requires more precision
It's very important to always freshly grind your coffee just before preparation because coffee is very volatile and quickly loses its full aroma in a matter of minutes.
You can also vacuum pack your coffee in portions, name and number each batch and then keep it in a dry cool place. More information about freshness and how to rest your coffees can be found in this article.
For espresso, I use my home espresso machine, a Lelit MaraX along with a separate grinder for espresso. I use the same water I use for brewing.
---
My recipe for the Colombia, El Desvelado from Paper Mill
April Coffee Brewer: I used 16g of coffee with 260g of water. For this brewer, you want a medium grind, maybe even a bit on the finer side. I used Kalita 155 filters for this brewer. V60 papers won't work in case you're wondering.
Start by grinding your coffee and heating your water. Then, prewet the filter and load your coffee into the brewer. I like to start with a 45 second bloom with 50g of water at 100ºC. I like the temperature to be a bit higher with these kinds of fruity coffees.
Then, rather than pulsing your pours, just pour all of your water in one go and keep the contact point in the center of the brewer. Once you finish pouring, lift the brewer and swirl lightly. Once it has completely drained, wait another 10 seconds before removing the brewer. Let cool for about 7 minutes and then enjoy.
–
Paper Mill's recipe for filter:
Kalita 185 dripper with bleached filter paper: 24g coffee ground on the coarser pour-over side. (Setting 14.2 out of 16 on our EK47 grinder fitted with Turkish blades (or setting 23 on Wilfa Uniform home grinder) dialed in using the Kruve sifter with 1100 and 500 micron sieves).
60g water used for the bloom, swirling the whole brewing unit aggressively to saturate all grounds. Bloomed for 45 sec, then the remaining water poured in two stages bringing the total amount of brew water to 400g by the 2 minute mark in the brew.
A gentle swirl of the brewer to level the coffee grounds under the water surface, and a total draw-down time of ~3.5 minutes, leaving a flat, porous coffee bed behind. Coffee extracted at 20% or TDS 1.3 using these parameters.
Relatively soft water with TDS of 110-140 parts per million. Alkalinity at 30-40mg per liter, making faster brews taste bright and balanced. Water temperature used straight off the boil making the coffee slurry temp in the brewer at roughly 94°C.
Paper Mill's recipe for espresso:
Espresso recipe 18g VST filter basket. Brew ratio of ~58% or 18.5 dry coffee dose with 32g yield in the cup. -3.5 second pre-infusion at line water pressure. -Extraction at 8.6 bars over ~26 seconds including pre-infusion. Coffee extracted at roughly 19% or TDS 10.5 using these parameters. Water temperature measured 93ºC at the grouphead.
–
Three Marks' recipe for filter:
Kalita Wave: 20g coffee, 320g of water with a brew time of around 3:15 minutes.
Three Marks' recipe for espresso:
20g of coffee with a yield of 45 seconds. Extraction around 30 seconds.
–
Parlor Coffee's recipe for filter:
Clever dripper: 500g water just off boiling temperature (filtered low mineral or bottled water with low(er) ppm). 30g of coffee beans (coarse grind), 3m30s infusion time, total brew time 5m.
V60: 300g water just off boiling temperature (filtered low mineral or bottled water with low(er) ppm), 20g of coffee beans (medium grind), add 60g of water every 45s, total brew time 3:30 minutes.
Parlor Coffee's recipe for espresso:
18g coffee beans (espresso grind setting ), filtered low mineral water ( 70-150 ppm ), group head temperature 92°C. Aim for brew time of 25-30s, ratio 1:2- 1:2.5, 40-45g total beverage mass, adjust grindsize setting accordingly.
---
What did you think of these recipes and the coffees from the February 2022 Coffeevine box? Let me know in the comments down below and make sure you subscribe in time for the upcoming March 2022 coffee subscription box.