Temperatures in Amstrdam have positively reached balmy levels and I've been truly enjoying the beautiful sunshine over the past few weeks. I hope you have too?
It's the middle of May and earlier today, I announced the contents of the brand new upcoming June 2022 Coffeevine box. I'm really looking forward to telling you more about the roasters and their coffees so be sure to keep an eye on this website and our social media channels.
But for now, it's time to share with you the brew guide for the May 2022 Coffeevine box that will ship to our global customer base this week. It contains three natural-processed coffees from three very talented roasters, including Hard Lines, Drop Coffee and A Matter of Concrete. These coffees are super sweet, juicy and delicious.
Below, you'll find recipes from our roasters and one from me. I'd love to know how you brew these coffees so do leave your recipes and your thoughts as comments below this post. Alright, without further ado, let's dive into this box!
---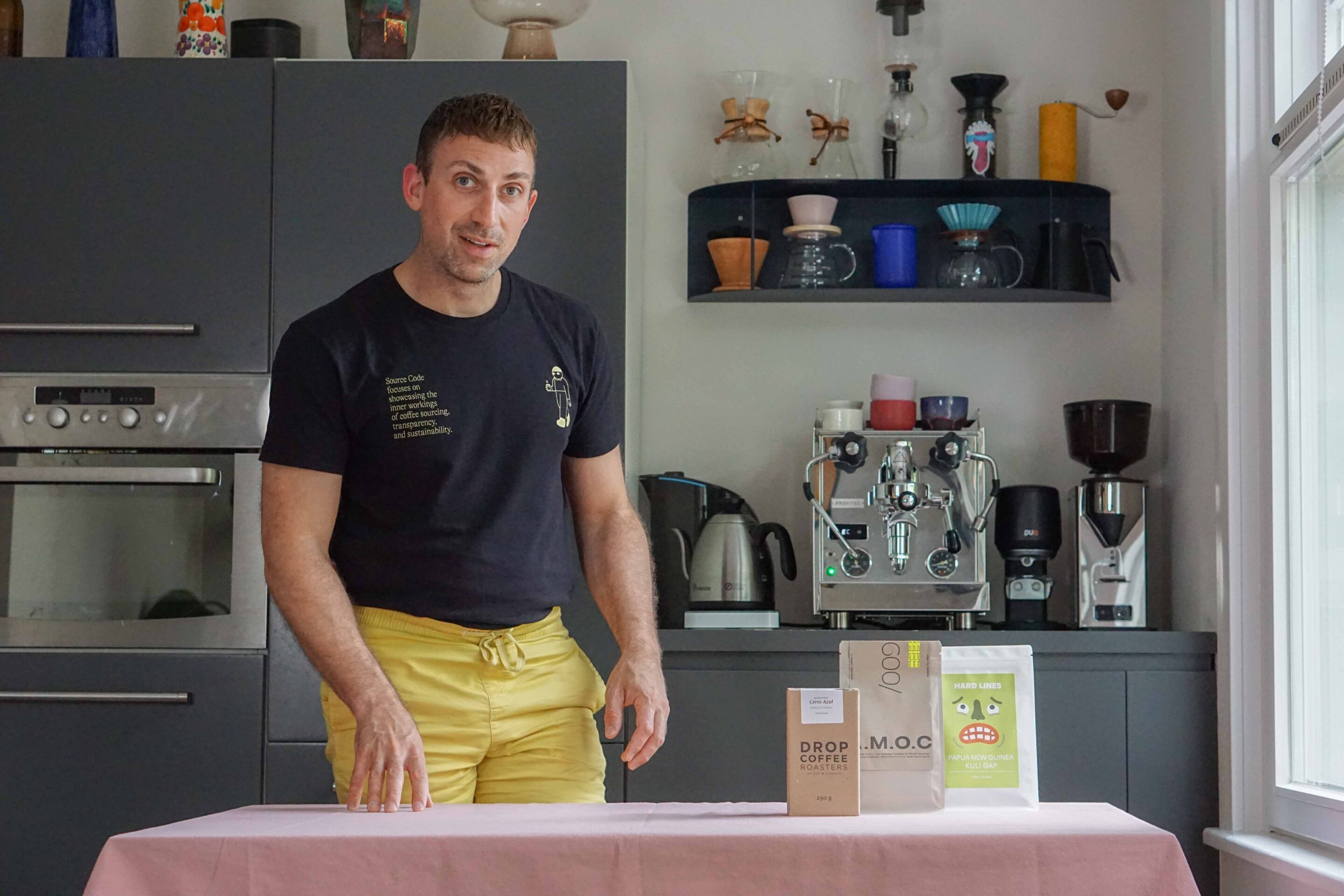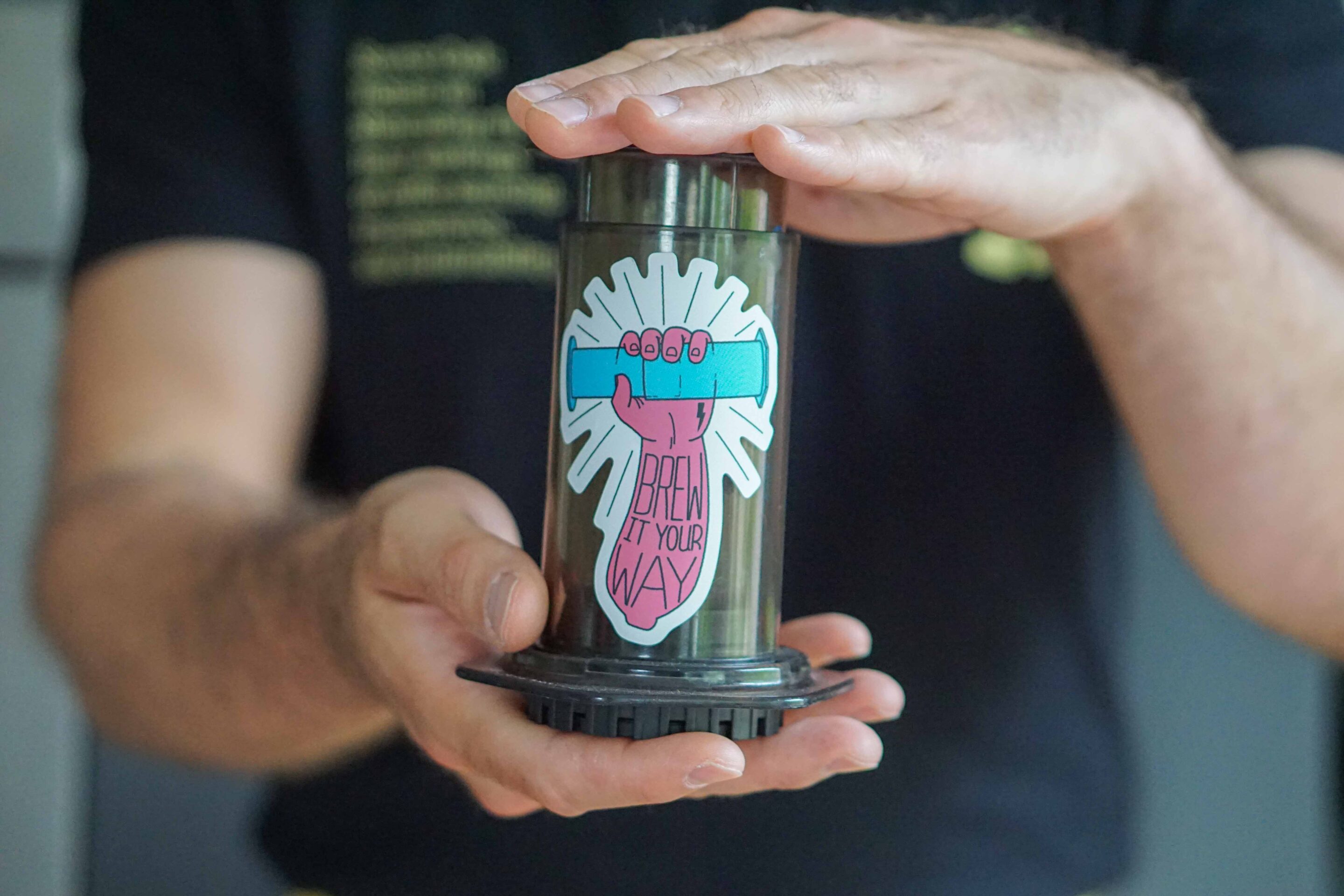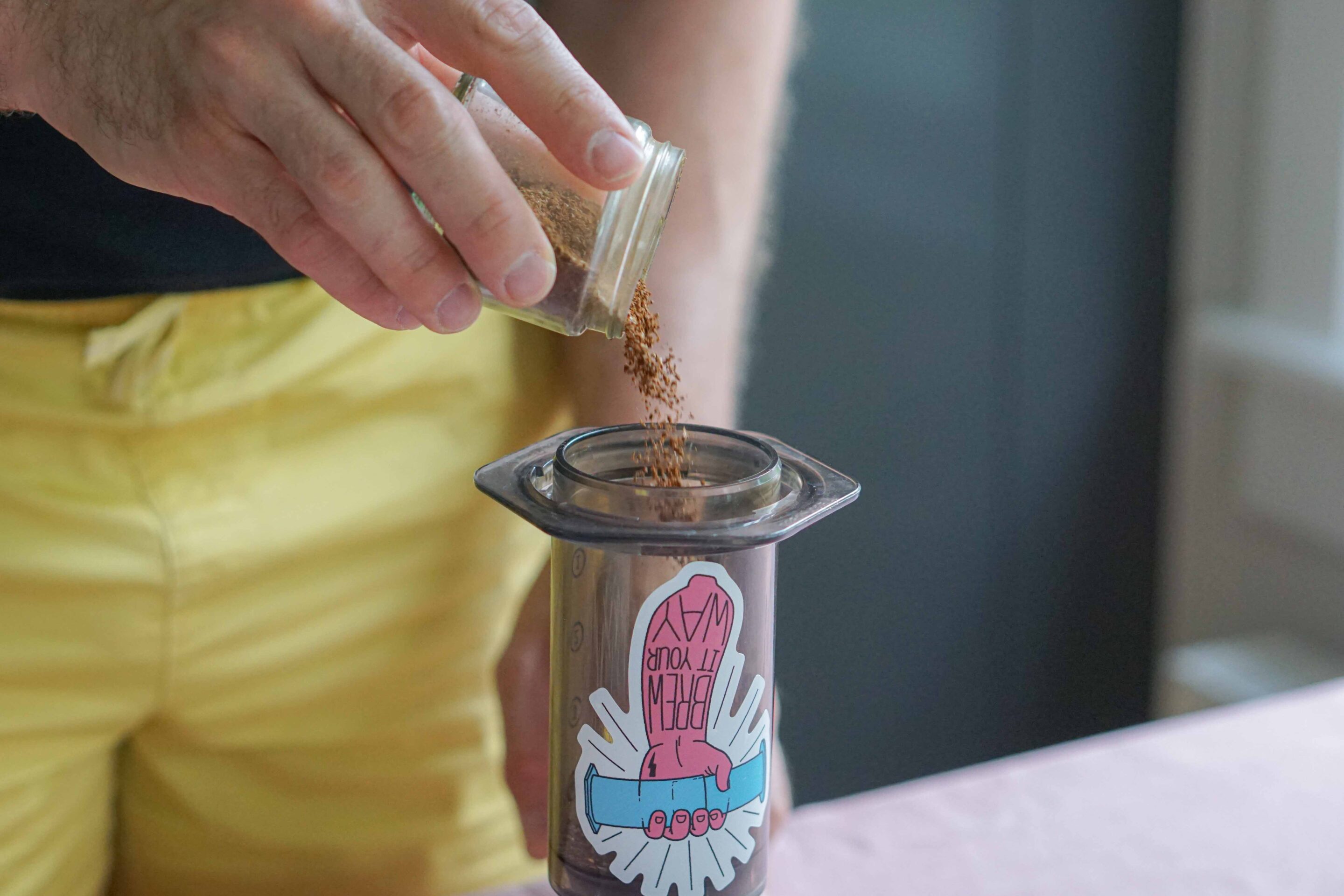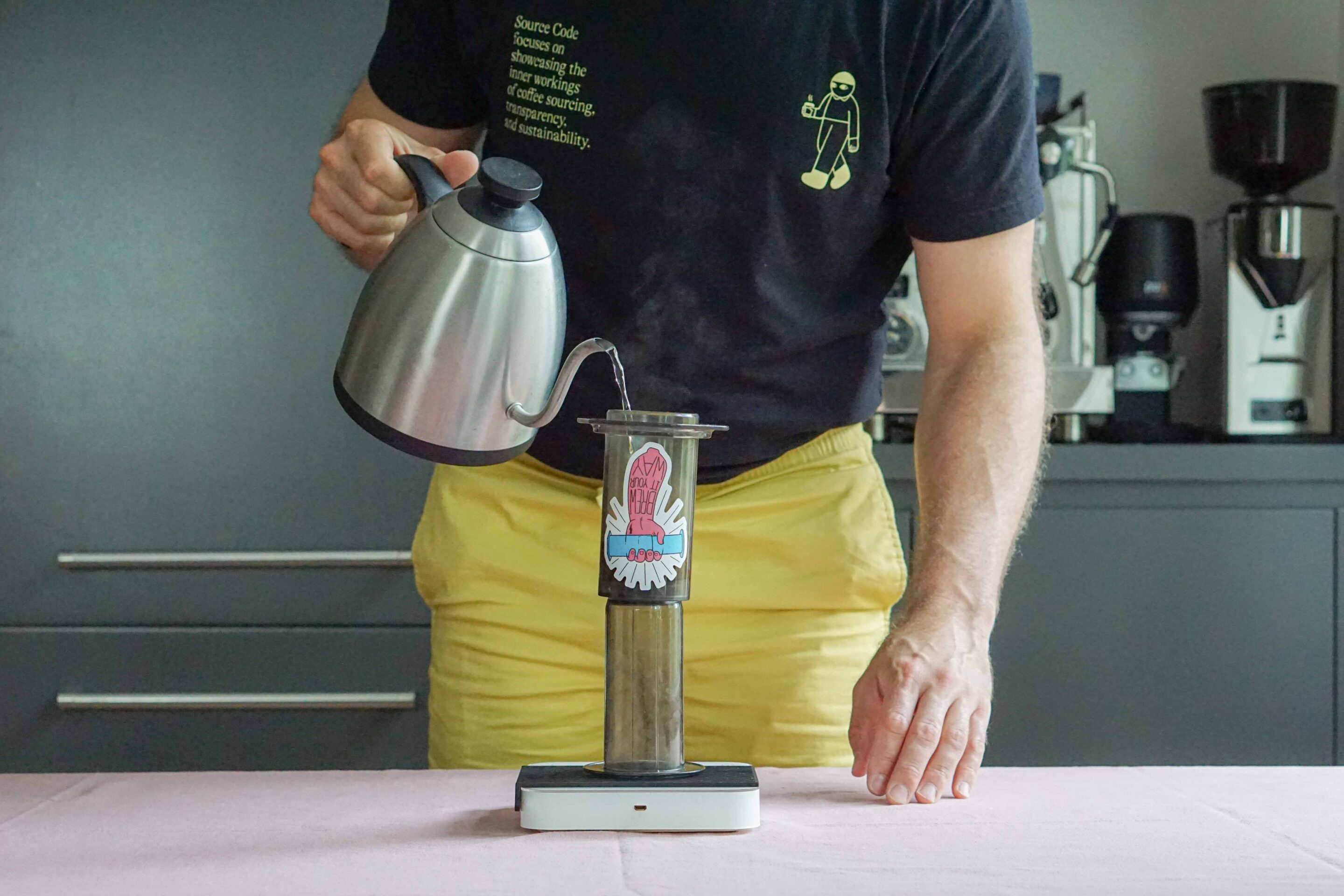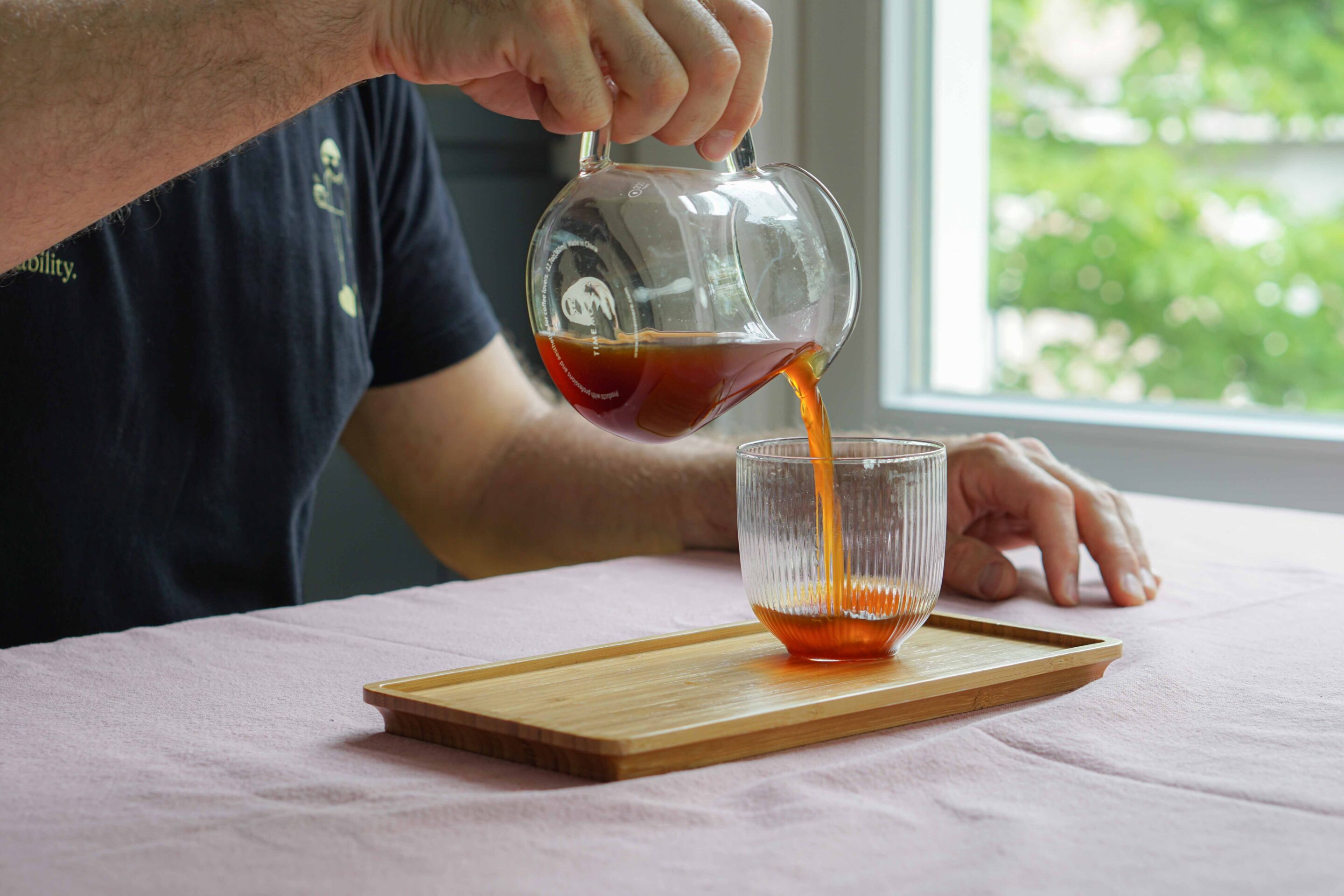 ---
---
Basic setup:
As in any good kitchen or bar, you want to be sure to have a few key items at your disposal that will aid you in preparing a delicious cup of coffee.
These include:
Scales (with or without a timer – you can use your phone or your watch)
A good quality burr grinder such as the Comandante Grinder
Your favourite brew method (Origami, Kalita Wave, V60, AeroPress etc)
A clean vessel for brewing and decanting
A ladle or stirrer for agitating the grounds (I was kindly gifted a beautiful handmade stirrer from my ambassadors @bloom.that.coffee
Water for brewing
A pouring kettle but a regular kettle will also do, however, it requires more precision
Feel free to take a look around our shop to see if there are things that you might like. We have a nice selection of items from Timemore and other brands to help you brew delicious coffees.
It's very important to always freshly grind your coffee just before preparation because coffee is very volatile and quickly loses its full aroma in a matter of minutes.
You can also vacuum pack your coffee in portions, name and number each batch and then keep it in a dry cool place. More information about freshness and how to rest your coffees can be found in this article.
For espresso, I use my home espresso machine, a Profitec Pro600 espresso machine and a Profitec ProT64 grinder.
---
My recipe for Honduras, Cerro Azul from Drop Coffee:
Aeropress, inverted method. I am combining a few elements from different recipes here that I like. We start with 20g of coffee and grind pretty coarse, about 3o clicks on the Comandante. Boil your water to 85°C and flush your filter with water. Then load the Aeropress with coffee and perform a bloom with 30g of water for 30 seconds.
Next, add 170g of water and give it a really good stir. Screw the cap on to keep the temperature constant and wait until 3 minutes have passed. Invert the Aeropress over a decanter and push all the way to the bottom.
Wait a few minutes before drinking the coffee and enjoy. This method gave the coffee a really vibrant body and pronounced notes of red berries and a touch of sweetness.
–
Hard Lines' recipe for filter:
Kalita Wave: 16g of coffee ground medium fine. Total amount of water: 250g. Start with a 40g bloom for 35 seconds. Pour to 250g by 1:55 minutes. Total brew time between 2:30 – 3 minutes.
Hard Lines' recipe for espresso:
17g in, 40g out. Extraction time: 34 seconds.
–
Drop Coffee's recipe for filter:
Kalita Wave: 15g of coffee, ground slightly finer than granulated suger. Rinse filter with hot water. Wet all the coffee with 40-50 grams of water and let it bloom for 30 seconds. Add 50-60 grams of water when the coffee stops bubbling. Keep adding 50 grams of coffee ca. every 30 seconds until you have poured a total of 250 grams of water. Total brew time should be around 2:45 – 3 minutes.
Drop Coffee's recipe for espresso:
At our café, we use a La Marzocco KB90. We use 18 grams of coffee to make a 40 gram espresso. Total brew time should be 29 seconds.
–
A Matter of Concrete's recipe for filter:
V60: 16.5g of coffee with a medium-fine grind. 250g of water but lower that dose bit by bit as the coffee ages.
A Matter of Concrete's recipe for espresso:
Use 18g of coffee and aim for a total extraction weight of around 42g.
---
What did you think of these recipes and the coffees from the May 2022 Coffeevine box? Let me know in the comments down below and make sure you subscribe in time for the upcoming June 2022 coffee subscription box.