Two days ago, I shipped out the super yummy November 2021 Coffeevine box and normally, I try to have the accompanying brew guide ready in time but since it was my birthday yesterday, I took a day off to focus on non-coffee stuff. Also badly needed sometimes, no shade. 😉
Today, the sun was out and it was a glorious autumn day that motivated me to brew one of the delicious coffees from this box and finish the brew guide so you beautiful people out there can get the most out of the coffees from Round Hill, Frukt and Ineffable. I hope you'll enjoy these lovely coffees and share your own recipes and tips for brewing them over the course of the next few weeks either on Instagram or in the comments below.
Don't forget to tag our roasters and The Coffeevine whenever you post something so we can all see how you're doing. And as always, find my custom play list for this month's box below. May the tunes be with you.
---
---
Basic setup:
As in any good kitchen or bar, you want to be sure to have a few key items at your disposal that will aid you in preparing a delicious cup of coffee.
These include:
Scales (with or without a timer – you can use your phone or your watch)
A good quality burr grinder such as the Comandante Grinder
Your favourite brew method (Origami, Kalita Wave, V60, AeroPress etc)
A clean vessel for brewing and decanting
A ladle or stirrer for agitating the grounds (I was kindly gifted a beautiful handmade stirrer from my ambassadors @bloom.that.coffee
Water for brewing
A pouring kettle but a regular kettle will also do, however, it requires more precision
It's very important to always freshly grind your coffee just before preparation because coffee is very volatile and quickly loses its full aroma in a matter of minutes.
You can also vacuum pack your coffee in portions, name and number each batch and then keep it in a dry cool place. More information about freshness and how to rest your coffees can be found in this article.
For espresso, I use my home espresso machine, a Lelit MaraX along with a separate grinder for espresso. I use the same water I use for brewing.
---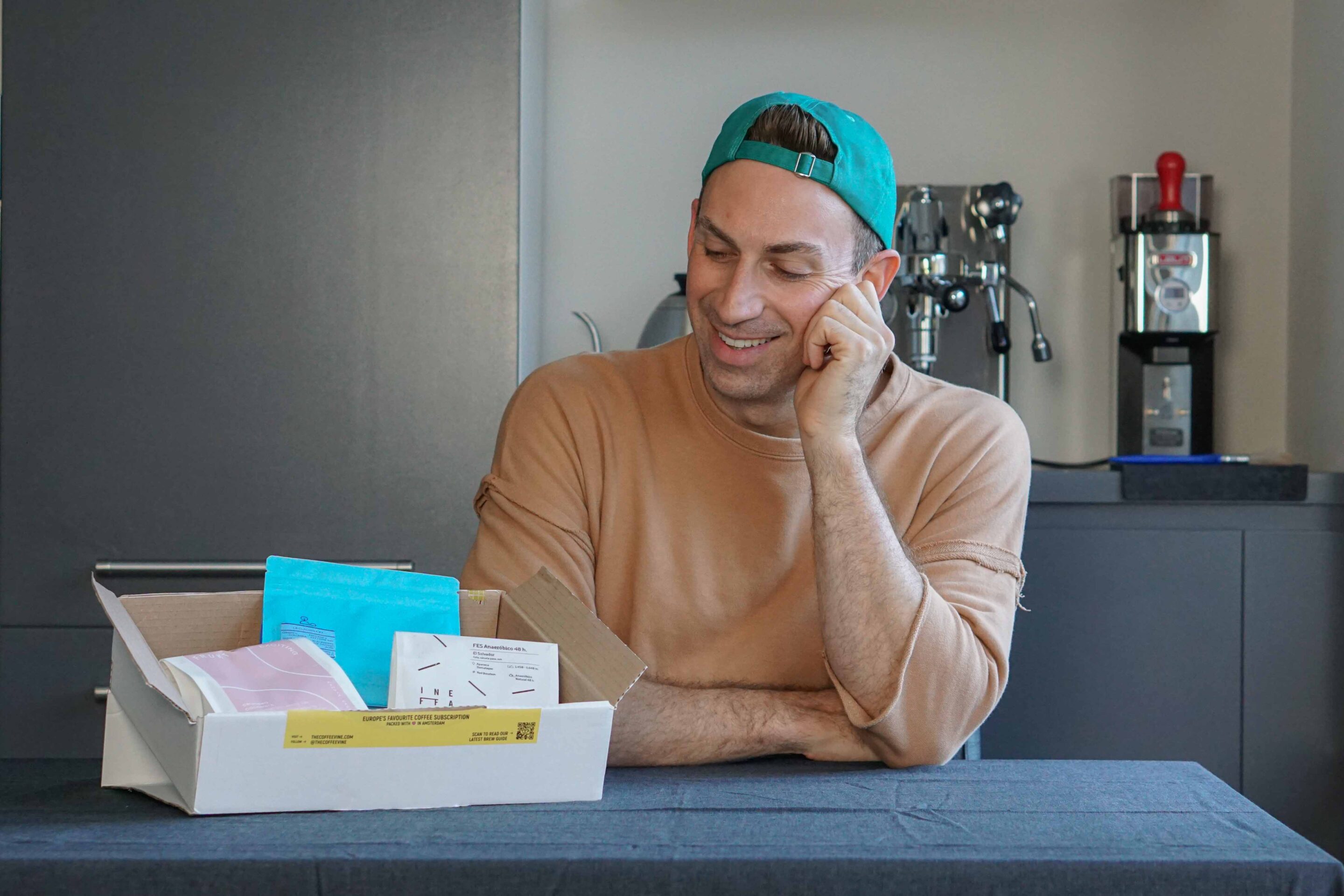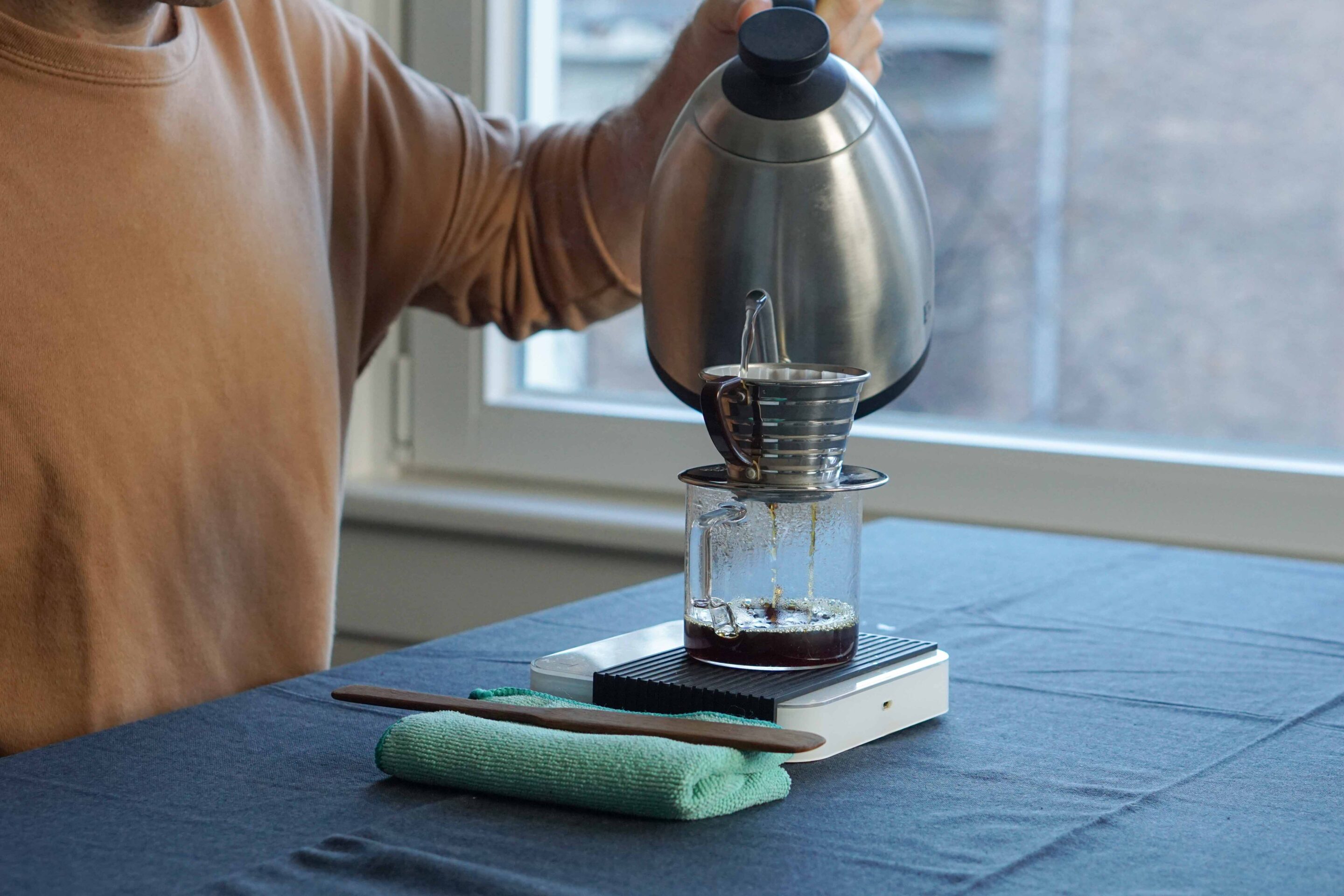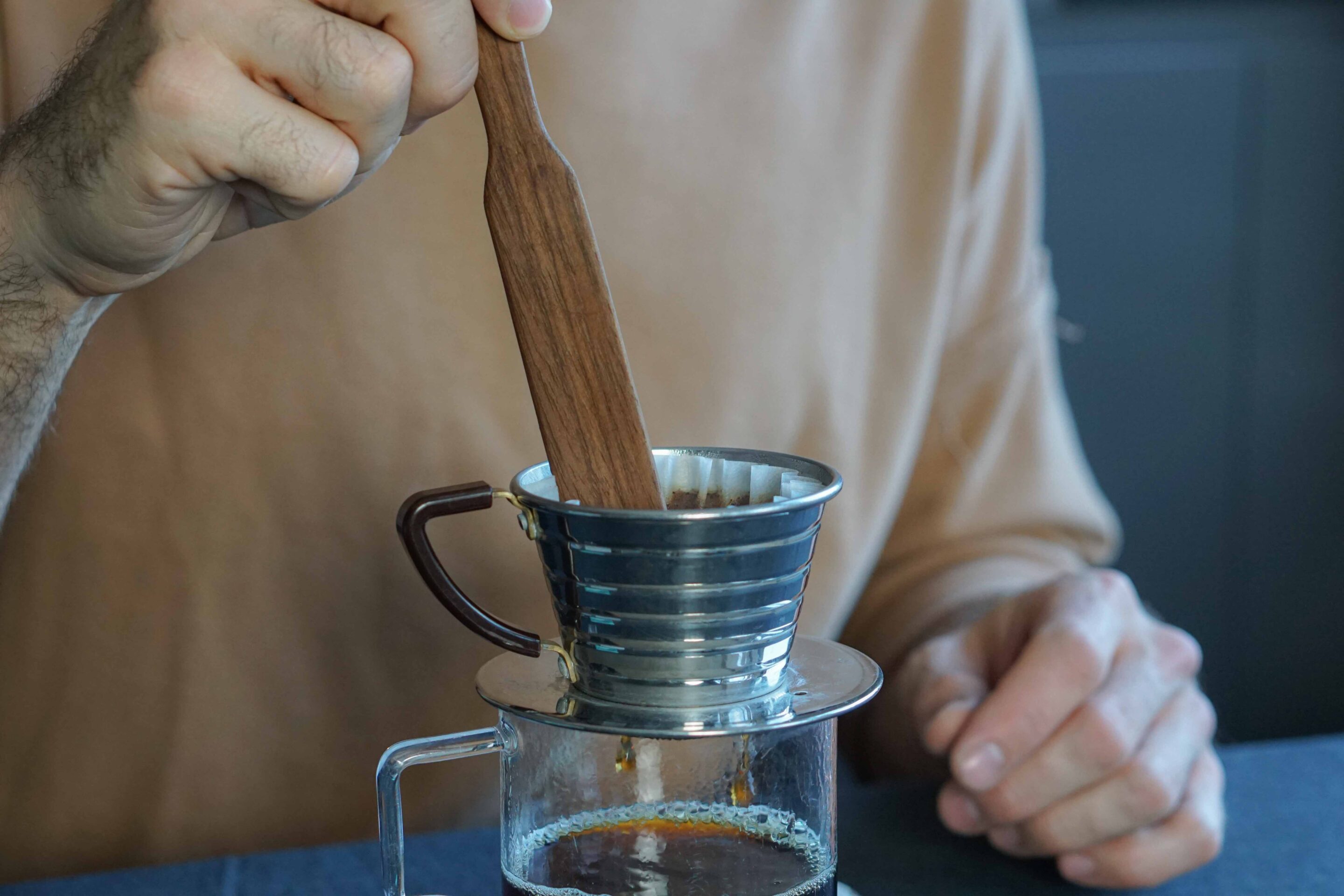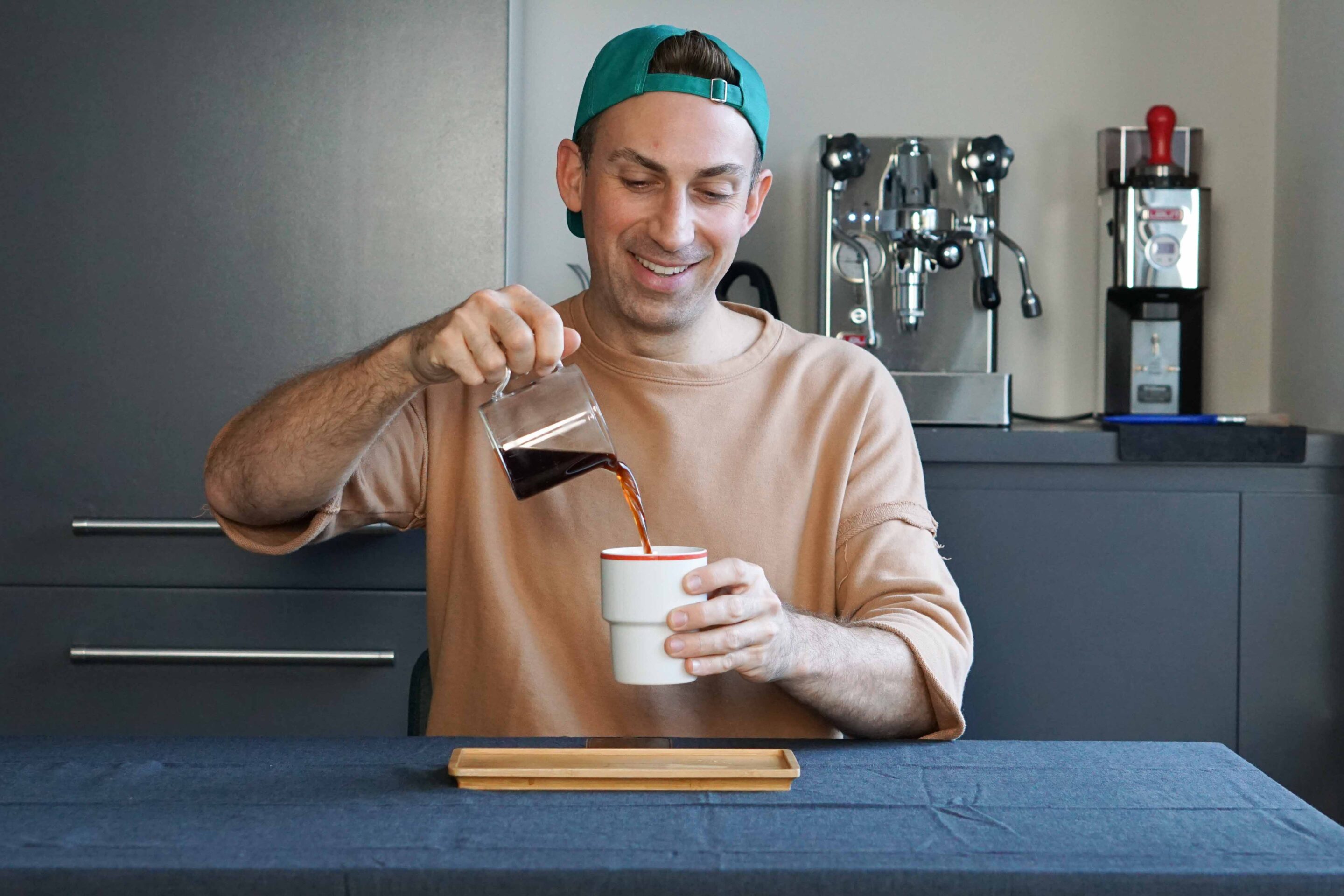 My recipe for Round Hill – Colombia, La Claudina #2
Kalita 155: I don't often get the Kalita out any more these days but I do still love this dripper. Since it has a slower flow rate than the Orea dripper that I've used in various brew guides already, I grind a bit coarser that usual to avoid overextraction.
Use 12g of coffee ground medium-fine, about 24 clicks on the Comandante grinder. Prewet your filter and boil your water to 100°C. Add your coffee and tap it so it's flat inside the brewer. Do a quick bloom with 40g of water for 30 seconds and then pour your water (up to 210g) in a few quick pulses never letting the ground dry inside your brewer. Aim for around 2:15 minutes brew time.
–
Round Hill's recipe for filter:
V60: 18g dose > 275ml brew weight = 3 mins.
Round Hill's recipe for espresso:
18g dose > 36g beverage weight = 25-35s
–
Frukt's recipe for filter:
V60: 1:16 brew ratio (this one is a bit short. Sorry!)
Frukt's recipe for espresso:
18g in and 45g out. Try to push the extraction and have juiciest cup possible.
–
Ineffable's recipe for filter:
V60: 15g of coffee and 250ml water at 96ºC medium grind. No.6 on EK43 (Range from 1 to 11) 1st pour: 40gr bloom for 30 seconds + spin 2nd pour: up to 150gr by 1:00 3rd pour: up to 200gr by 2:00 4th pour: up to 240gr by 2:40 + final spin. Total brew time: 3:50 minutes.
Ineffable's recipe for espresso:
Ratio 1:2,5 94ºC 18g in 45g out 28 seconds.
---
What did you think of these recipes and the coffees from the Novemnber 2021 Coffeevine box? Let me know in the comments down below and make sure you subscribe in time for the upcoming December 2021 coffee subscription box.