I just finished packing the last few coffee subscription boxes for this month's shipment and as I type these words, I have the sun shining on my face through the window of my warehouse and I am feeling incredibly happy and accomplished that yet another massive Coffeevine box is heading out into the world in just a few moments. Can there be a better way to start the weekend?
In the March 2021 box, you'll find three stunnig coffees from Neues Schwarz, Puchero and Goriffee that will offer you a taste of rare varietals such as the Sudan Rume, a fresh and juicy Guatemalan coffee with an extended fermentation and a tropical Kenyan coffee that reminds me winters on a Mexican beach.
For this brew guide, I was also happy to experiment a bit with my new Flower Dripper from Cafec that I've rather taken to lately. Don't you think it's just a beautiful piece of kit?
And if that's not all, I've also added my public March 2021 playlist from Spotify into the mix so you can brew your coffees to some of my most favourite tunes.
Now then, let's dive straight in!
---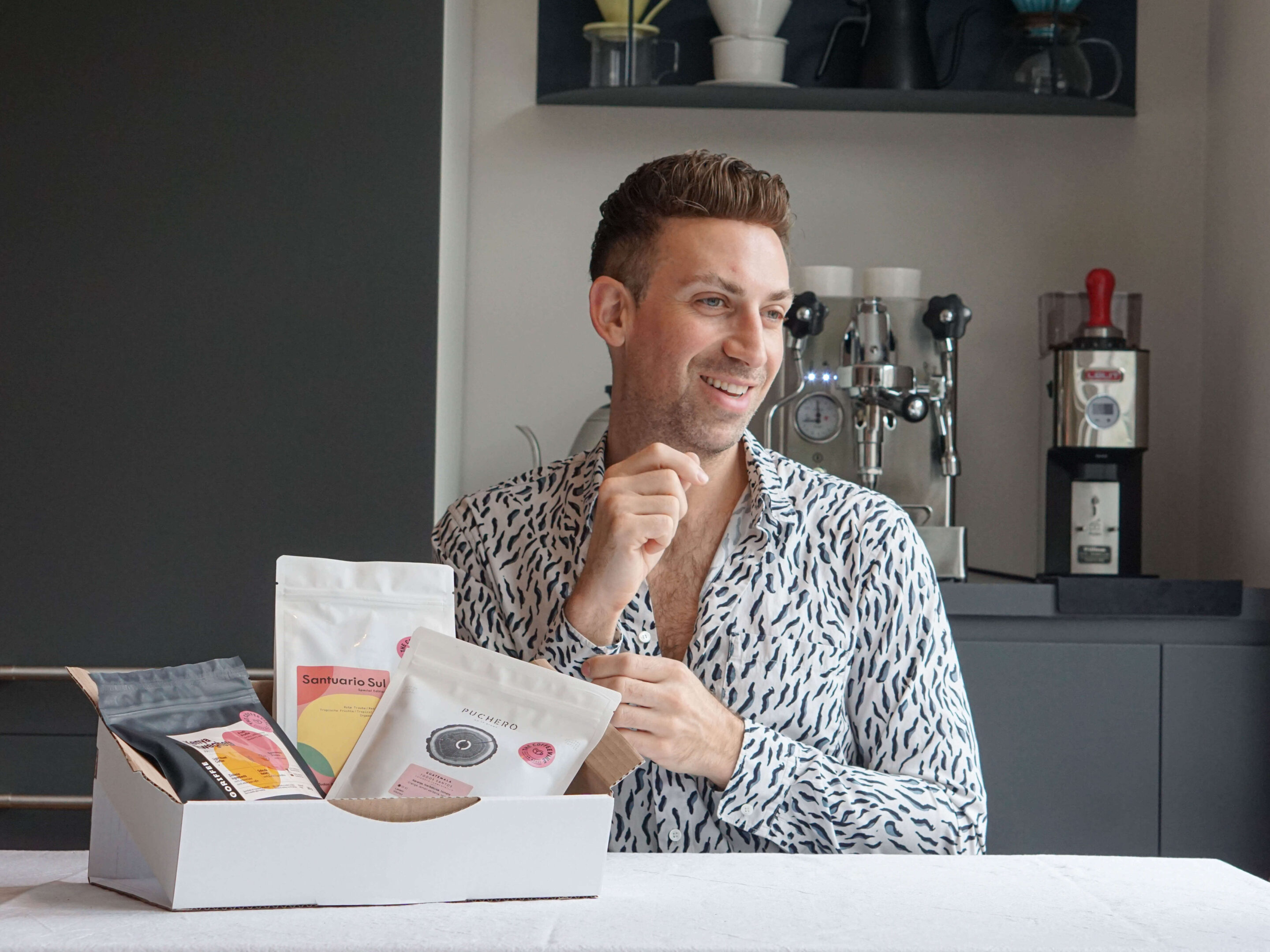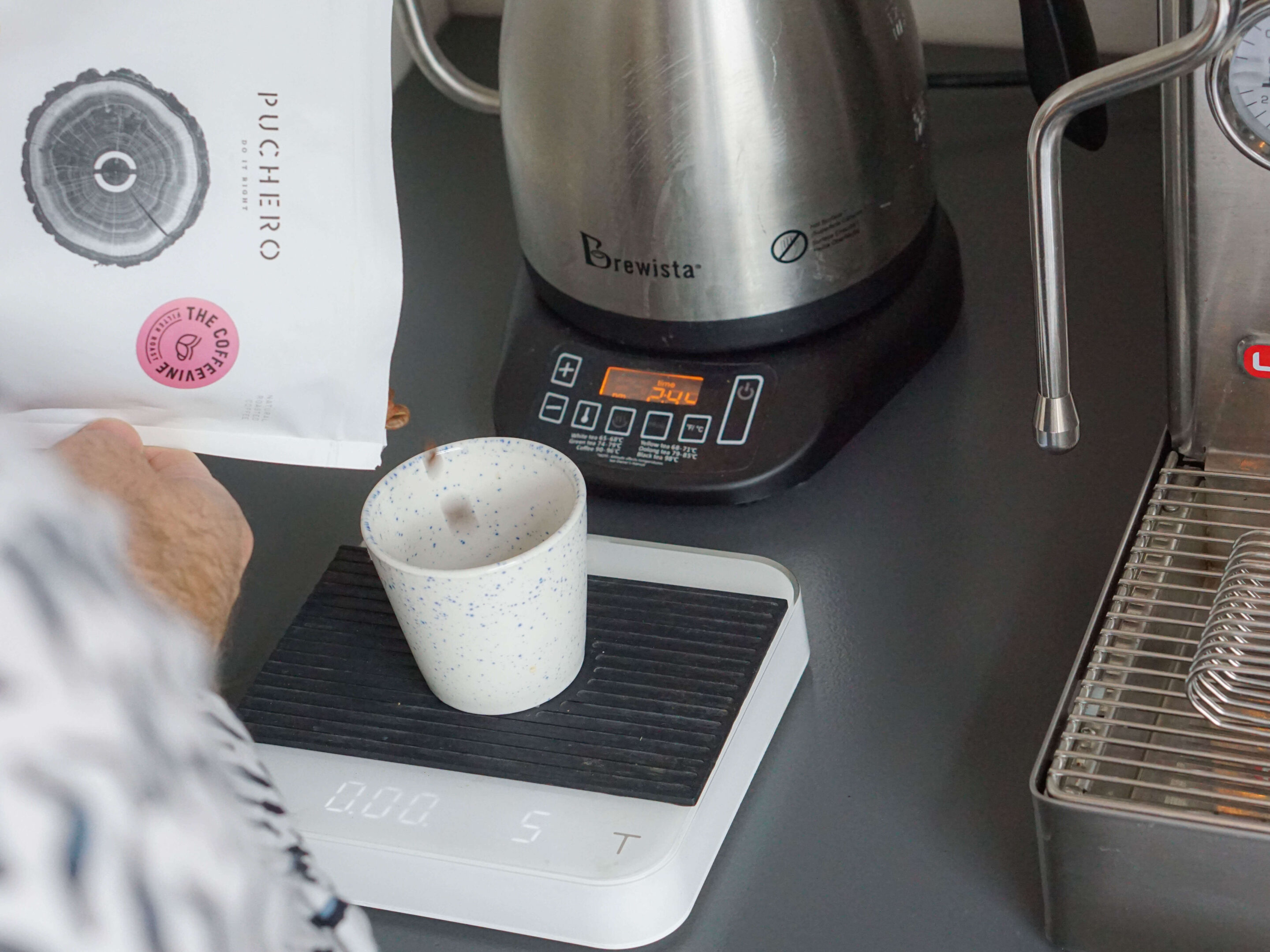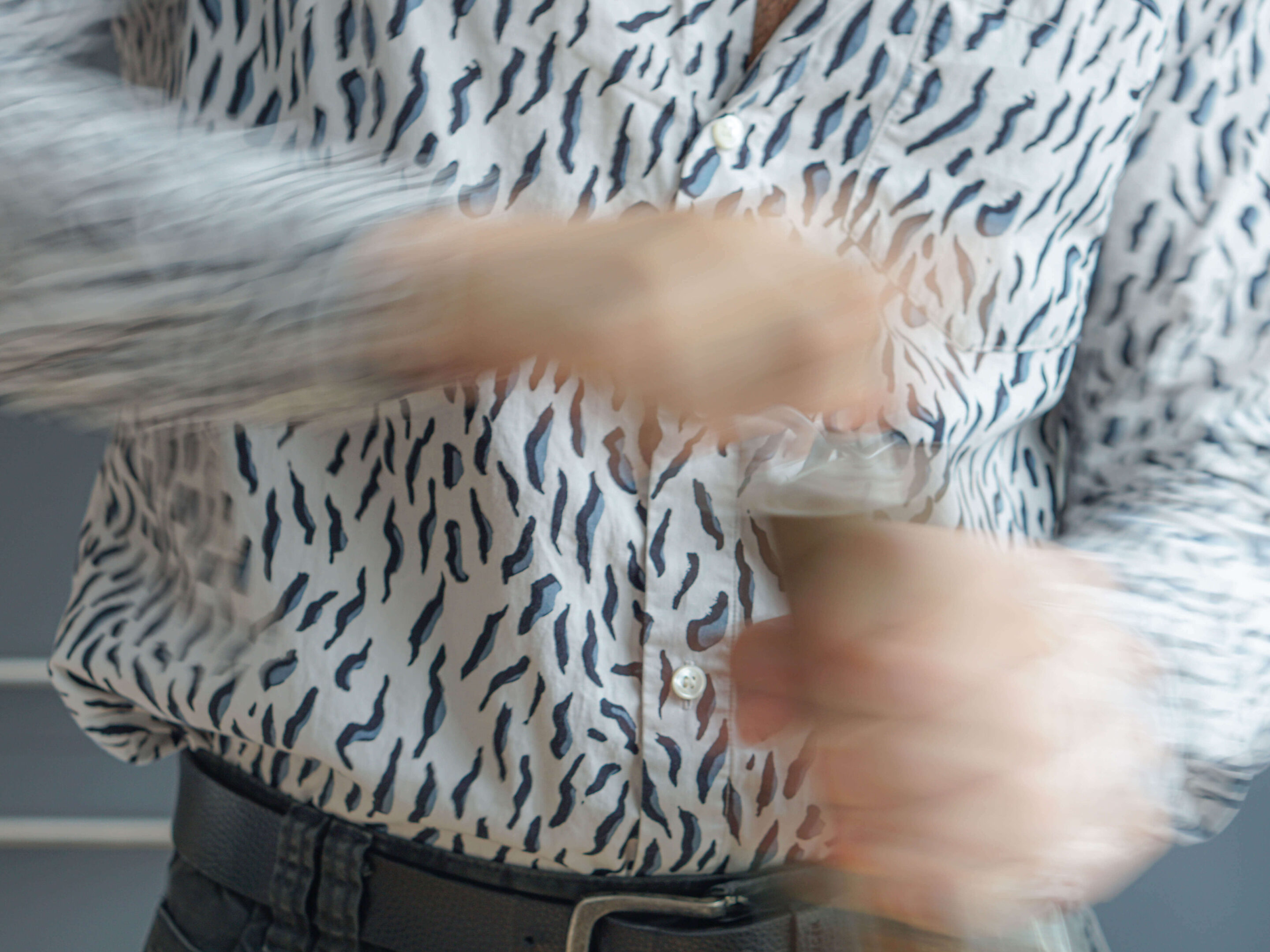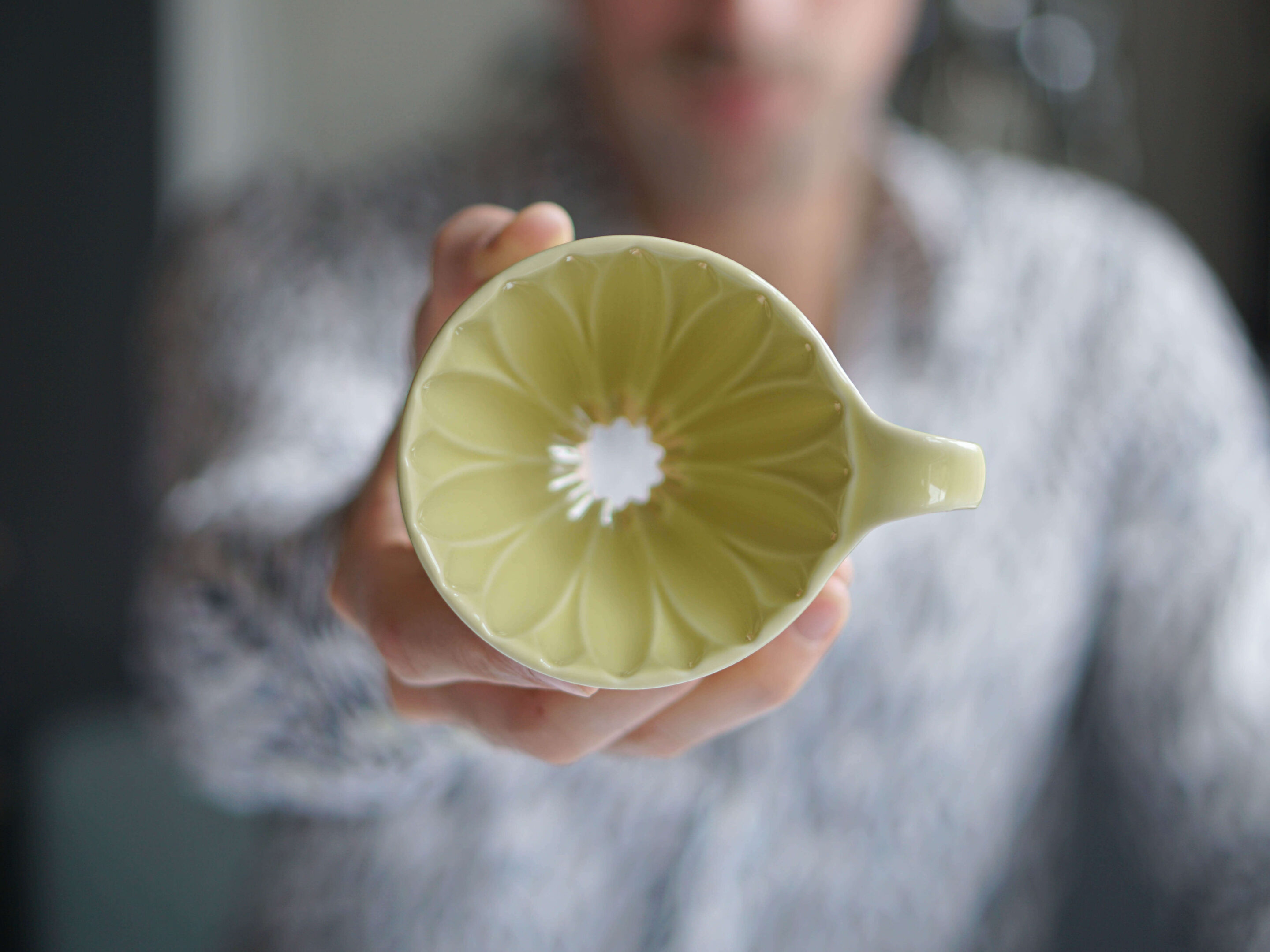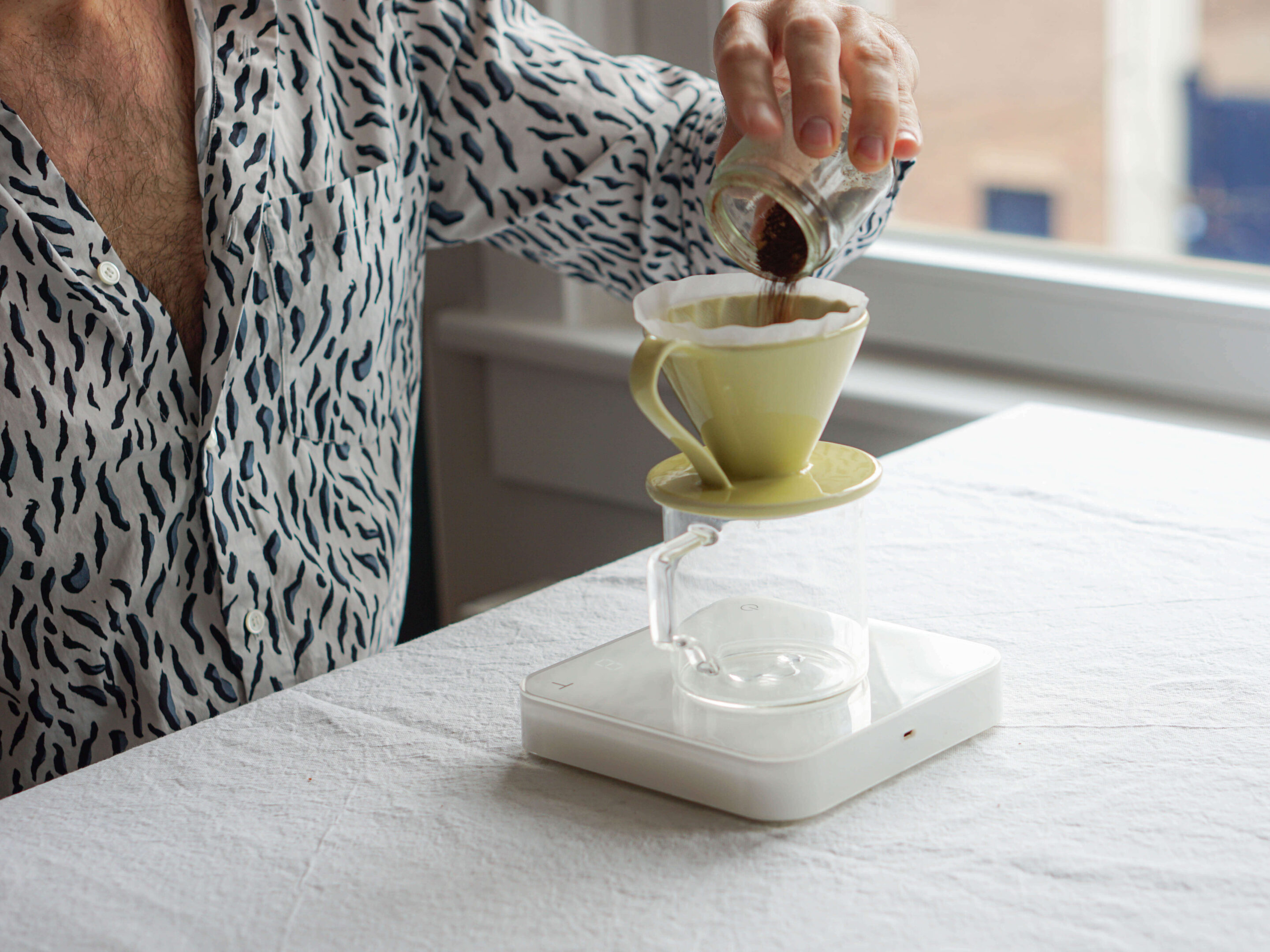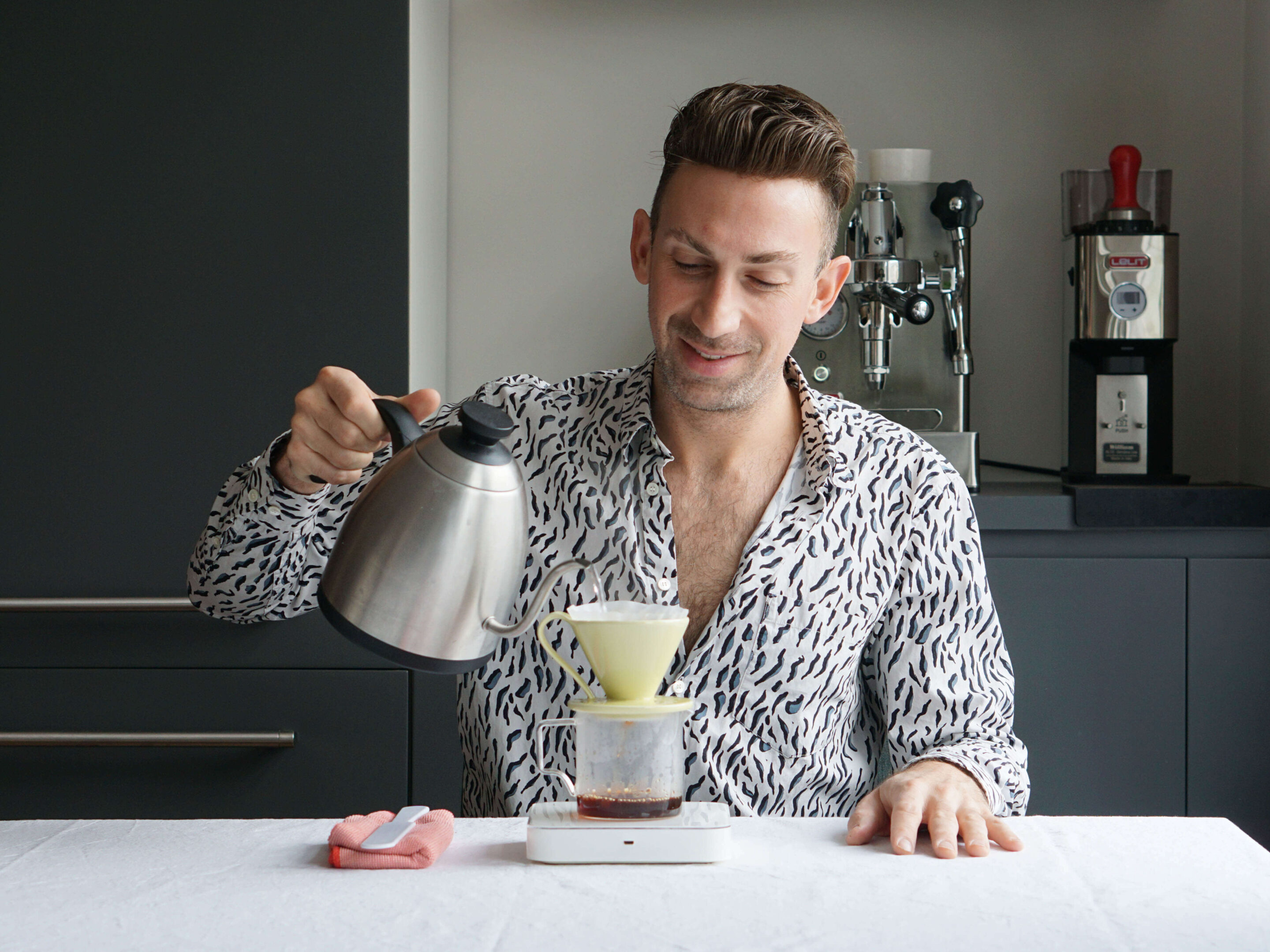 ---
Basic setup:
As in any good kitchen or bar, you want to be sure to have a few key items at your disposal that will aid you in preparing a delicious cup of coffee.
These include:
Scales (with or without a timer – you can use your phone or your watch)
A good quality burr grinder such as the Comandante Grinder
The Kruve Sifter (not required but handy to filter out fines)
Your favourite brew method (Origami, Kalita Wave, V60, AeroPress etc)
A clean vessel for brewing and decanting
Water for brewing. I use the brilliant Peak Water filtration system
A pouring kettle but a regular kettle will also do, however, it requires more precision
It's very important to always freshly grind your coffee just before preparation because coffee is very volatile and quickly loses its full aroma in a matter of minutes.
You can also vacuum pack your coffee in portions, name and number each batch and then keep it in a dry cool place. More information about freshness and how to rest your coffees can be found in this article.
For espresso, I use my home espresso machine, a Lelit MaraX along with a separate grinder for espresso. I use the same water I use for brewing.
---
My recipe for filter for Puchero's Guatemala, Todos Santos:
Flower Dripper: 14g of coffee ground medium coarse (about 27 on the Comandante for this coffee). I am also using the Light Roast filter paper from Cafec for this brew as I like how it highlights the floral and sweet notes in my coffee.
Rinse your filter with freshly boiled water and kick off with a 30 second bloom using 52g of water. Then, add the remaining 158g of water at around 95°C in one slow continuous and circular motion. Once the water has all been poured, use a spatular to just scrape off the grounds that have stuck to the sides and stir once in a plus shaped motion. Your brew should finish after around 3:00 minutes.
–
Neues Schwarz's recipe for filter:
We recommend using 15g of coffee and 250ml of water at a temperature of 94,5 C. We would aim for an extraction time around 2:30 min.
Neues Schwarz's recipe for espresso:
For espresso we found the sweet spot with the following recipe: 18g in 40g out 27-30 seconds.
–
Puchero's recipe for filter:
This is the recipe that we are using right now for Kalita 185.
With it we seek to enhance those fruity flavors and achieve a very balanced cup, with a juicy acidity and a silky body. Perfect for breakfast. Dose: 30g (medium-coarse grind. 28 clicks on Comandante C40) Water: 480g at 98ºC. We will make 4 pours in circles (from the center to the edges) with high flow, seeking to saturate all the coffee in each pour. Bloom 80g @ 45s up to 280g @ 1:30 up to 380g @ 2:00 up to 480g @ 3:00 approximate target time
Puchero's recipe for espresso:
In: 17 g, Out: 49 g, Time: 23 seconds.
–
Goriffee's recipe for filter:
Aeropress: 20g coffee, 200 ml water, 93ºC, medium coarse grind (as for v60). We use the inverse method – the piston is mounted from the bottom. Preheat the aeropress, wash the filter to get rid of the paper taste. Step 1: Place the aeropress on the scale, add 20 grams of freshly ground coffee, level and zero the scale, prepare a stopwatch. Step 2: In the first 30 seconds, pour 40 g of water and mix thoroughly. Step 3: Add the remaining 160g of water and mix thoroughly again. Step 4: Close the aeropress and start pressing at 1:30. Step 5: Now just slowly "push" for 30-40 seconds. Step 6: Total preparation time 2:00 – 2:15 min.
Goriffee's recipe for espresso:
Coming soon.
---
I hope you found these recipes handy for enjoying your own March 2021 Coffeevine box and don't forget to subscribe in time for the upcoming April 2021 coffee subscription box.