One of the key factors that helps to differentiate roasters, apart from their coffees of course, is their packaging. Some have a more functional approach to it where the bags are merely containers that let the coffees do the the talking. Others think that it the journey begins from the moment you first lay eyes on the bag.
Calendar Coffee from Galway in Ireland is one of those roasters and we're so glad to have them back in one of our coffee boxes after a long absence.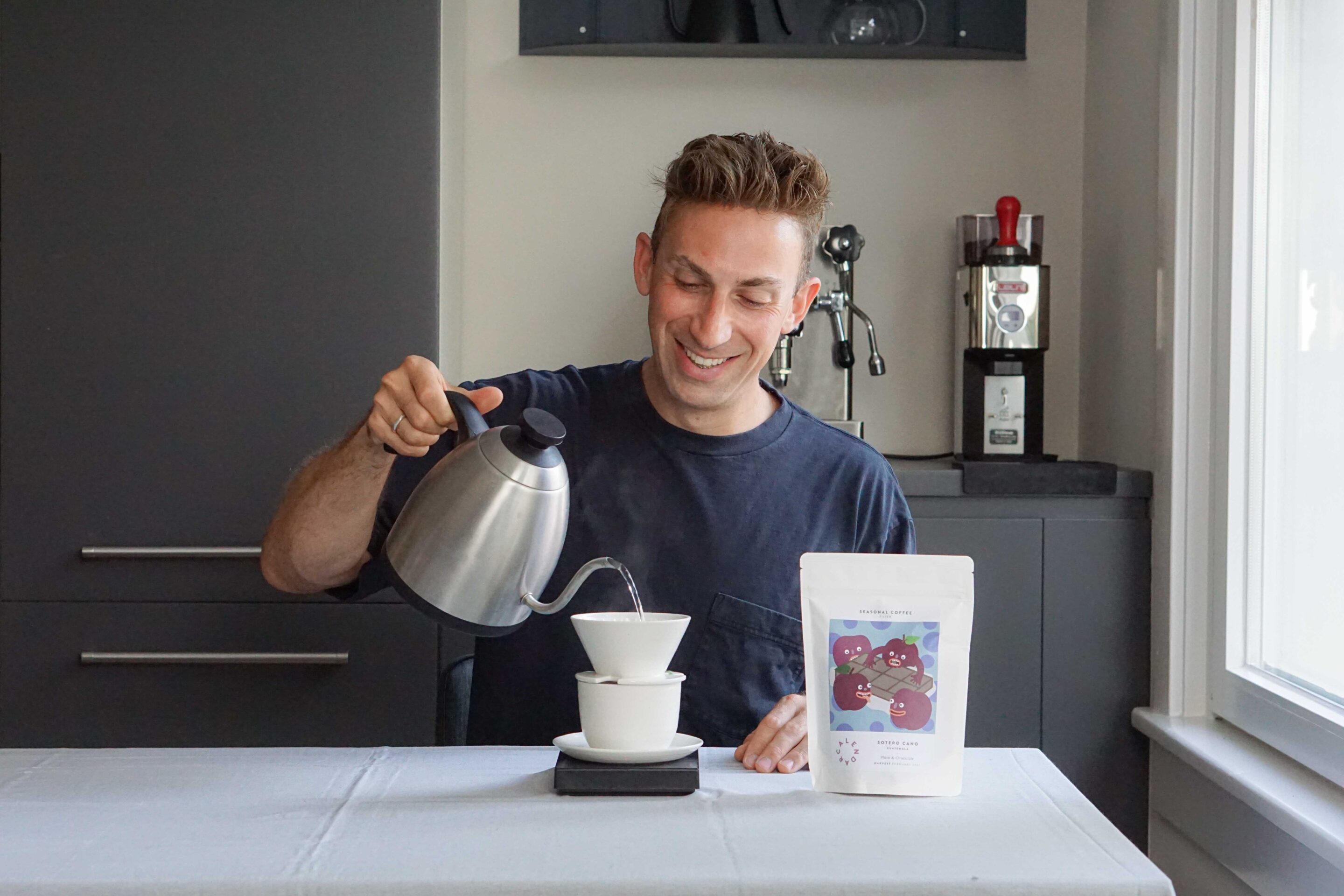 Founded by Daniel Boobier and Zarah Lawless who met while working at Workshop Coffee in London and eventually decided to move to Zarah's native Galway, Calendar Coffee quickly built a solid reputation for itself ever since it appeared on the Irish coffee scene in 2017.
Right from the getgo, Calendar Coffee teamed up with Welsh designer Cadi Lane who creates super playful custom labels for each coffee that represent the flavour notes identified by Daniel and Zahra. This doesn't just make their bags a true to joy to look at but also a delight to brew.
For the upcoming September 2021 Coffeevine box, Calendar Coffee wil be offering us two separate coffees for filter and espresso, both of which come from Guatemala. The filter coffee is from Sotero Cano while the espresso is called Teamwork as it is produced by several smallholder farmers who, like Sotero Cano, work in the Huehuetenango region of Guatemala.
We love working with Guatemalan coffees because they have a very unique cup profile that is different to their fellow Central American counterparts. One of the main factors is that the mountain range in Huehuetenango is not of volcanic origin, meaning that the soil has different qualities to much of Panama, Costa Rica and El Salvador.
Expect a lovely and thick cup with notes of plum and chocolate and, of course, super cool labels.
This coffee is part of our upcoming September 2021 Coffeevine box and you get your own coffee subscription right here.