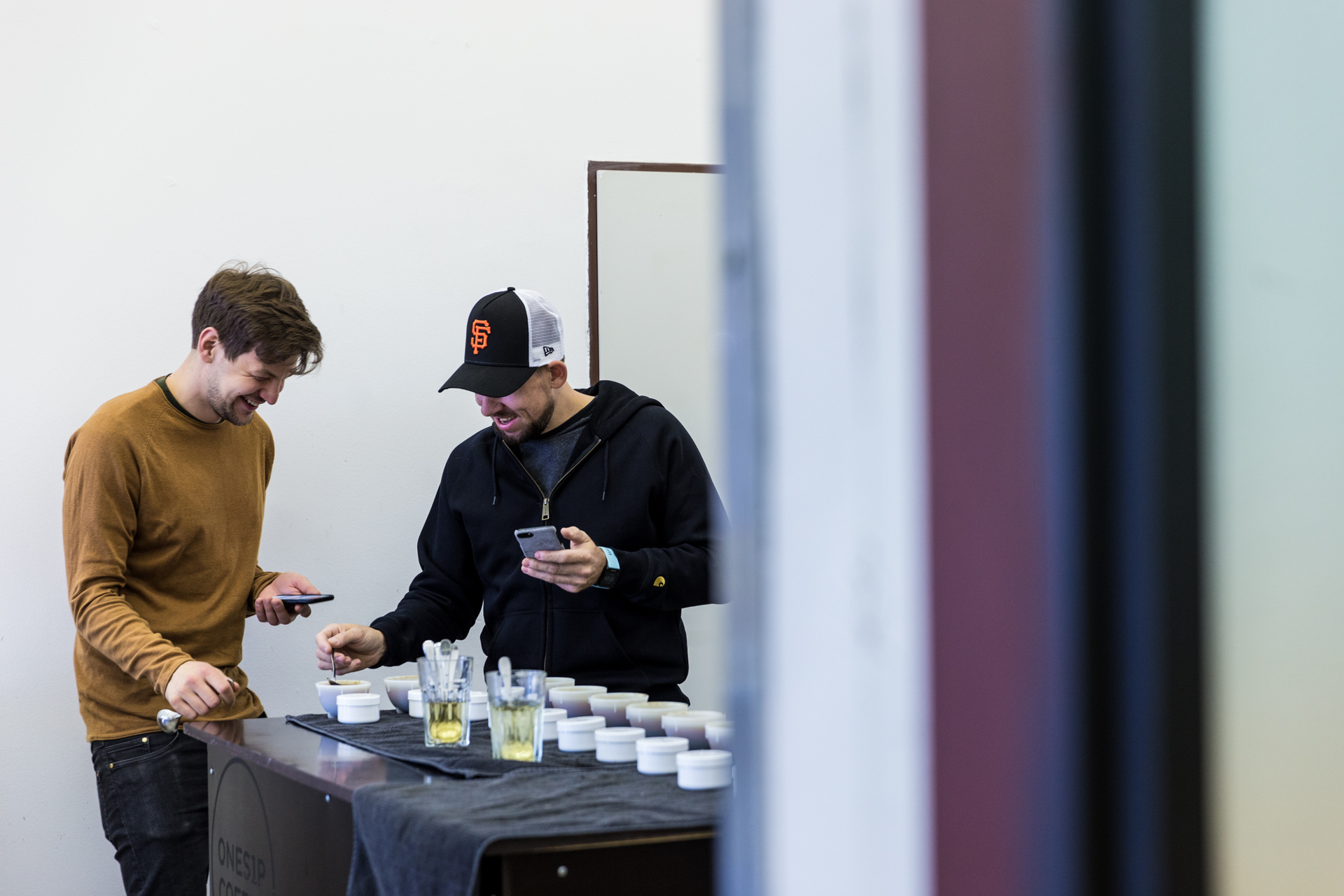 A few years ago, I was in Taiwan, exploring the exciting food and drink scene that its capital Taipei has to offer and one of the many cafés that I visited then was Coffee Sweet by local legend Sidney Kao. As I sat there, he came over and handed me a small basket with laminated cards of the various coffees he had on offer. Everything was brewed using the siphon because according to Sidney, it allowed him to bring out that hidden sweet spot in every coffee. It was quite a spiritual experience for me and since then, I've also been obsessed with sweetness in coffee.
It is no coincidence that the founders behind Czech roasters Candycane had the same thought in 2017 as they tried to come up with a name for their fledging company. Every coffee should be sweet like candy so why not call the roastery Candycane? BAM!
The team behind the brand is made up of various seasoned coffee professionals and a few members who brought their expertise from other areas to the table. They include Ondrej Stoksa, Zdenek Hybl, Adam Gaszczyk, Jan Hrna and Jaroslav Slamecka. Before co-founding Candycane, Zdenek and Adam already owned One Sip Coffee, a local espresso bar in Prague that now serves as the flagship café for Candycane though they do also still stock coffees from other guest roasters.
I was first drawn to Candycane after coming across their Instagram a few months ago and starting a conversation with Jay about a possible partnerhship. Candycane are huge fans of washed Ethiopian coffees and sent us a really gorgeous example of this country's best crop to cup during our most recently selection session.
This particular one comes from Guji and was processed by the Uraga Raro station at around 2.400 meters above sea level. The station is owned by SNAP and managed by Assefa Negusse. The coffees from this origin are known to keep getting better every year and have an extraordinarily clean and delicious cup profile with notes of nectarine and black tea.
Our espresso customers will be receiving an alternative coffee from this roaster, namely a super juicy Kenya peaberry from Thiririka.
---
Receive this coffee along with two other picks from Process and HAYB as part of our upcoming September 2023 European coffee roasters box. Order your subscription, one-off box or gift box now. Ships on 20.09.2023.