As autumn weather sweeps over The Netherlands, releasing us from this neverending summer of love, I am looking at the coming months with a sense of anticipation. I love this time of year when the leaves change colour and the air begins to smell of earth and moisture. My boyfriend and I usually begin our mushroom hunts in September, roaming the various national parks near Amsterdam.
This is also a time of change here at The Coffeevine. I recently hired a new photographer/videographer who will be working closely with me to create really beautiful new content that much better reflects the unrivalled coffee experience that our subscribers and customers get from us.
Today, marks the release of our upcoming October box, a box that will be your companion throughout the shorter and colder days as we move slowly but surely towards the Christmas season. For this box, I have selected three delicious coffees from three brilliant roasters who include two returning Coffeevine friends and a debutant.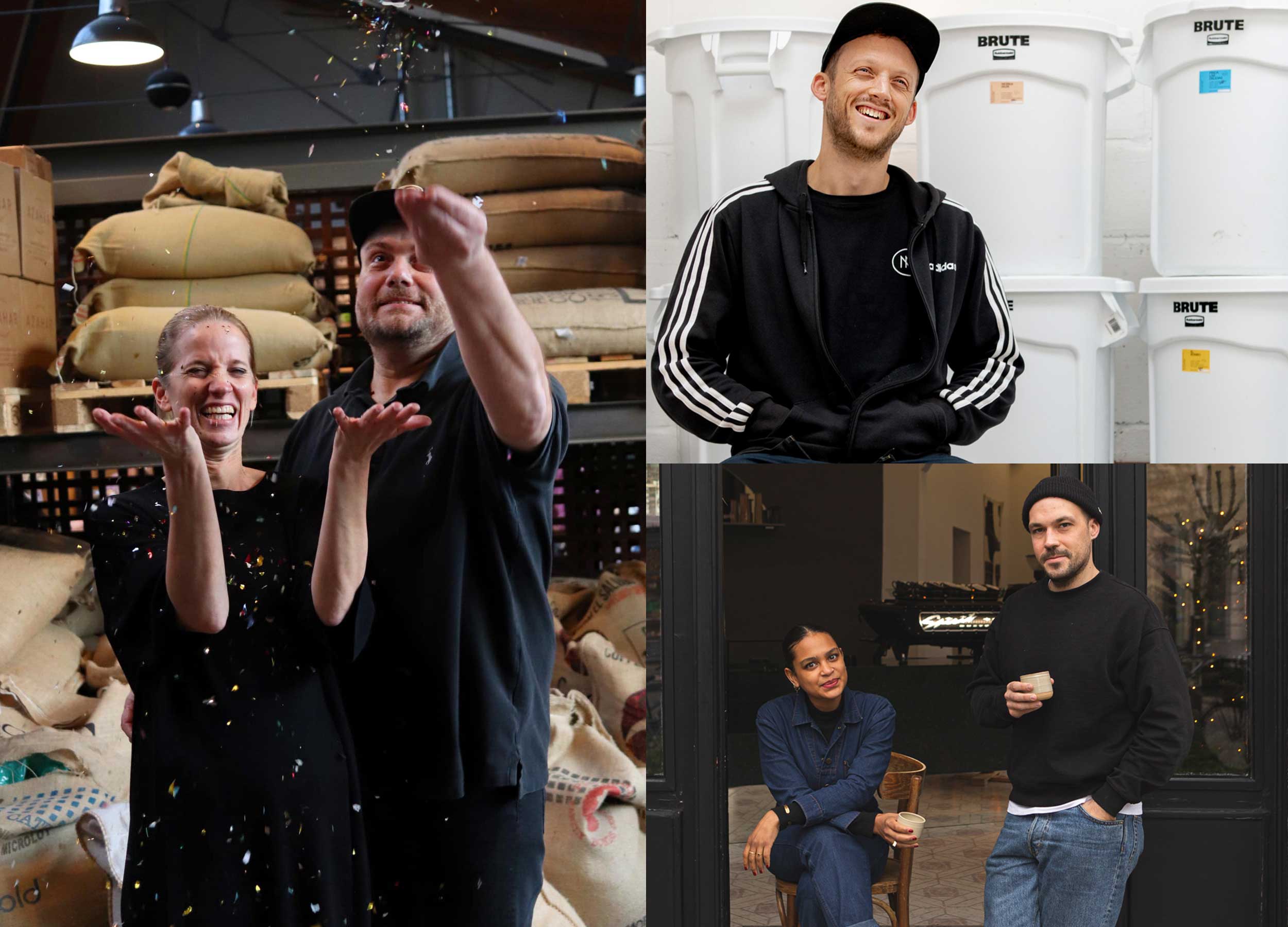 Elbgold who hails from my hometown of Hamburg is one of Germany's most ambitious and accomplished specialty coffee roasters. Founded in 2004 by Annika Taschinski and her partner Thomas Kliefoth as a local coffee bar around the corner from my parents' home, Elbgold always had the mission to showcase carefully selected and artfully roasted specialty coffees from the best farms around the world.
After opening its iconic roastery in the Schanzen area nearly ten years ago, Elbgold was able to focus much more on its fast-growing wholesale business as well as its direct trade business, Plot Coffee, through which it imports from its many partner farms around the world.
For many years, Annika and Thomas have also acting as judges in various Cup of Excellence competitions and when they made their long overdue Coffeevine debut in 2020, their spectacular anaerobic processed Ethiopian coffee from Bombe in Ethiopia won the Coffeevine coffee of the year award.
Now, they are back for a fresh new feature, this time with a crazy juicy honey fermented Costa Rican coffee from Roberto Mata Naranjo. This is the first time that we have a coffee with this experimental fermentation method and the results are really incredible. Think of red fruit jelly, white balm and candis.
The second roaster to join Elbgold in the October box is the other returnee, Newground from the United Kingdom. Based in the beautiful city of Oxford, Newground is one of a handful of British roasters that has a strong social responsibility aspect to its business.
It offers people exiting the British prison system a potential career path and a way to reintegrate into society rather than reoffending. Over the years, the company has devoted more than 9000 man hours towards offering education and training to the various people who have been admitted into its program. This, combined with its unwaving commitment to sourcing the most exquisite coffees from around the world and paying farmers the best possible price for their coffees makes Newground a truly progressive specialty coffee business.
For the October box, Newground will, once again, provide us with a sweet and yummy coffee from Uganda, a country that it has had a very close relationship with for many years thanks to a special program it runs for buying Ugandan coffees.
The coffee comes from the Zuzuka Bora station and was naturally processed. It has a thick and juicy cup profile with notes of strawberries and cream.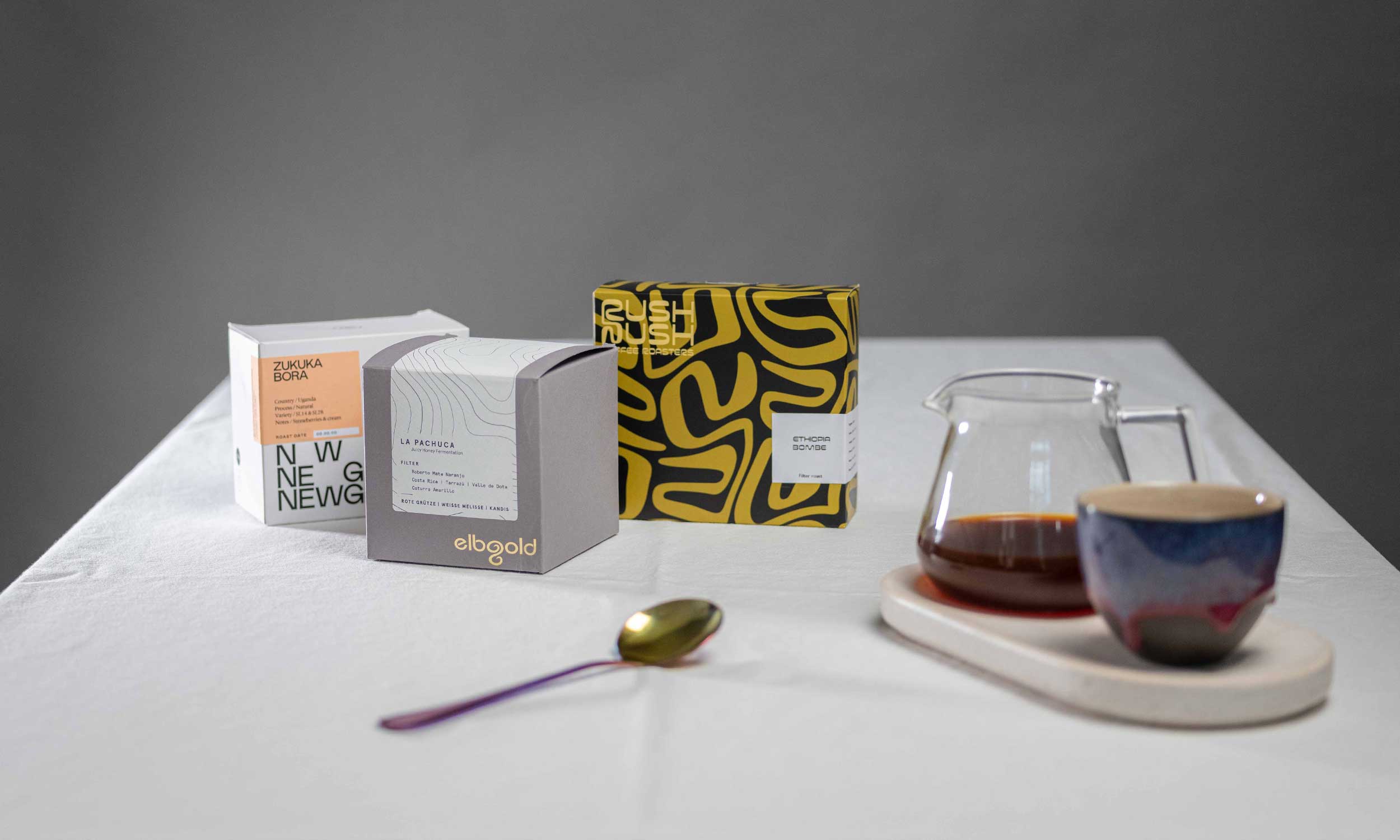 And last but not least, Rush Rush from Antwerp will also be featured in this Coffeevine box. Rush Rush is the brain child of Simon and Nanigui who are partners in business and in life. Prior to launching Rush Rush, Simon worked at MOK, another Coffeevine favourite where he also happened to roast one of MOK's coffees that was featured in one of our past boxes.
Antwerp has been Belgium's spiritiual home of specialty coffee ever since Caffènation set up shop there many years ago and these days, the Flemish capital counts many excellent coffee bars and roasters amongst its residents.
I actually first found out about Rush Rush thanks to my friend Maren Ernst who runs Cologne's leading specialty coffee roaster by the same name and I am excited to have Simon and Nanigui on board for this epic October box.
From Rush Rush, we will get some fresh crop of one of our all-time favourite Ethiopian coffees, the aforementioned Bombe, albeit this time a washed lot. It's a super fresh and vibrant coffee with all the qualities that we love in a washed Ethiopian.
So, that's it folks. Over the coming days and weeks, we will publish more in-depth interviews with our three brilliant roasters and share more details about their coffees and the producers who they hail from.
Don't want to miss out on this Coffeevine edition? Then be sure to head over to our shop right now to preorder your box.