Norwegian coffee culture is largely seen as the blueprint that was used to establish specialty coffee across Europe and to some degree, the rest of the world. Sure, there are other places like Australia or America that have a well-established coffee culture of their own but there is no doubt that many aspiring specialty roasters, baristas and coffee enthusiasts looked north to get inspiration.
It might have something to do with the Norwegian way of life, its wild and stunning nature or the fact that two previous World Barista Championships hail from the Scandinavian country. It might also just be that Norwegians figured out early on that really good coffee is not roasted to a crisp, mixed with all kinds of different grades and defects and then served with piping hot milk and tons of chocolate spinkles.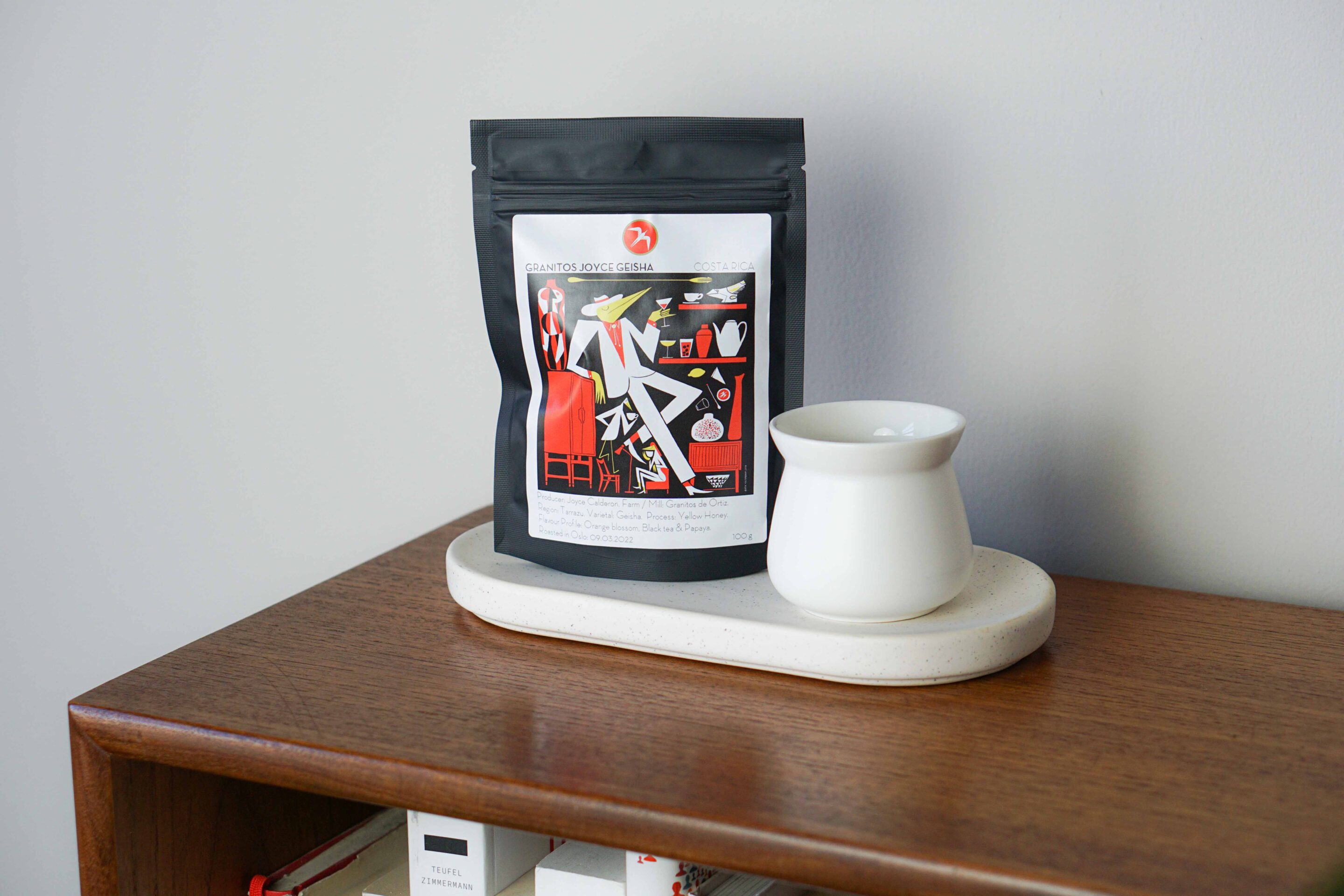 Originally founded by three women, Gunvor, Agnesand and Aslaug in 1963 and run by Gunvor and Agnesand for a whopping 37 years, Fuglen was then acquired by Solberg & Hansen in 2000 before eventually being handed over to Einar Kleppe Holthe and Peppe Trulsen who took the brand to another level.
Combining outstanding coffee with curated vintage and cocktails, Fuglen is a beacon of class in the Norwegian coffee scene and since 2012, Fuglen also runs hugely successful outposts in Tokyo.
For us, it's a real honour to welcome Fuglen to The Coffeevine family as the second guest roaster for our limited edition Gems series of the year 2022. They will provide us with a beautiful yellow-honey Geisha from Costa Rican producer Omar Calderon who runs the 'Joyce' coffee farm together with his wife and four daughters in Tarrazu.
This coffee is sweet, clean and delicate and offers notes of orange blossom, black tea and papaya. Only 40 bags of 100g are available and they are sold over in our shop on a first come, first serve basis.