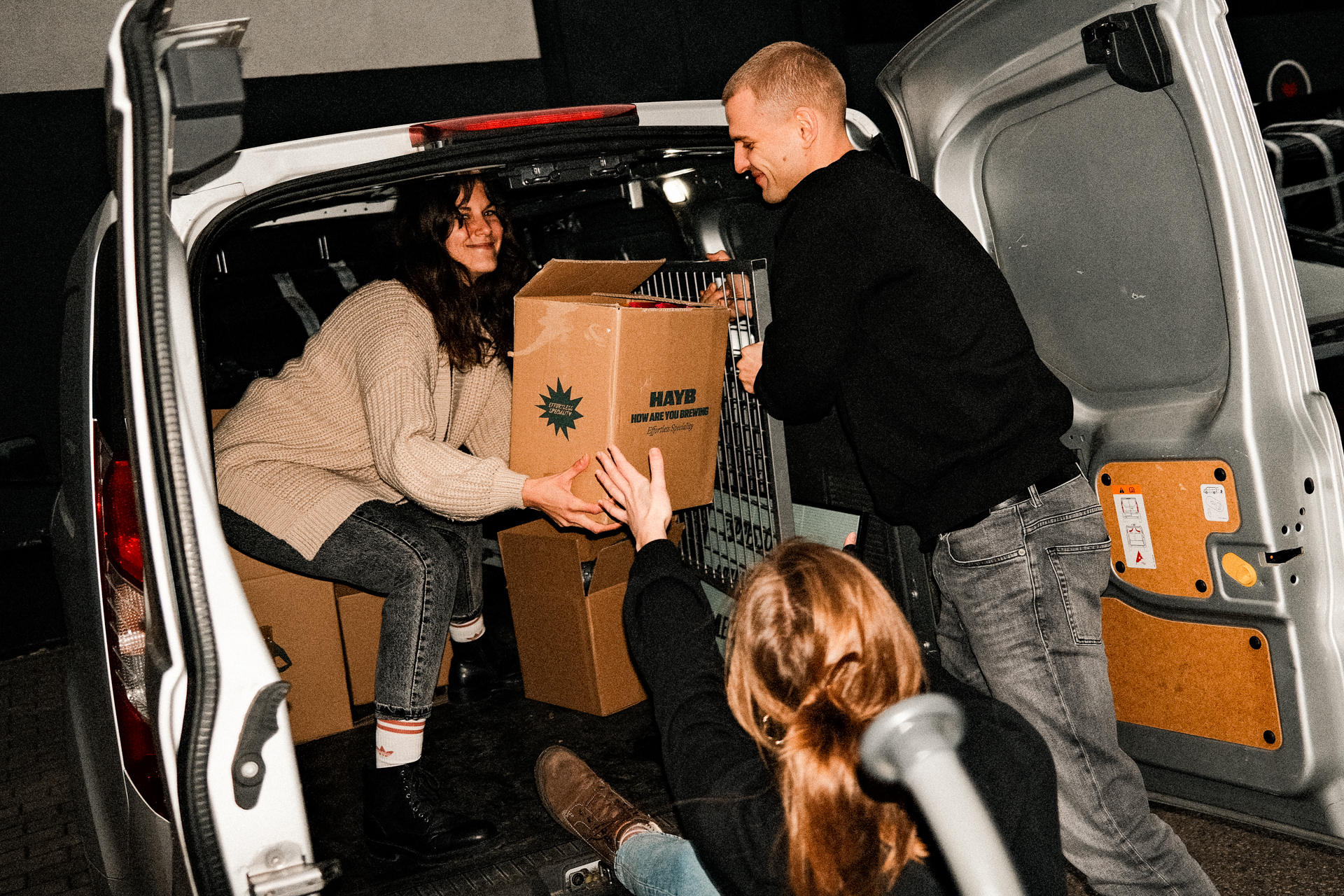 Over the years, we have worked with a huge array of interesting roasters and many of them have become regular Coffeevine partners. HAYB from Warsaw is one of these roasters.
There is a special kind of energy coming from this funky Polish outfit that is both magnetic and exciting. Founded by father and son team Robert and Wiktor Borowski, HAYB first saw the light of day in 2016 under the name Coffee Republic. Following a dispute with an English company of the same name, the Borowskis went back to the drawing board and reemerged with the name HAYB, short for How Are You Brewing?
Although I'm personally not a fan of these acronyms as names for brands, there's something undeniably adorable about HAYB and their coffees speak for themselves, which is why we've been close partners for many years. This year, we met the team during the Amsterdam Coffee Festival where they had a stand and where we hashed out plans to partner up again in 2023. The last time HAYB was part of a Coffeevine box was in January 0f 2022.
HAYB regularly visits farmers that they have a close relationship with like the Rushashi and Muhondo stations in Rwanda and choose their import partners wisely to ensure they share the same values as HAYB when it comes to investing in the farming communities, sharing knowledge and building long term partnerships.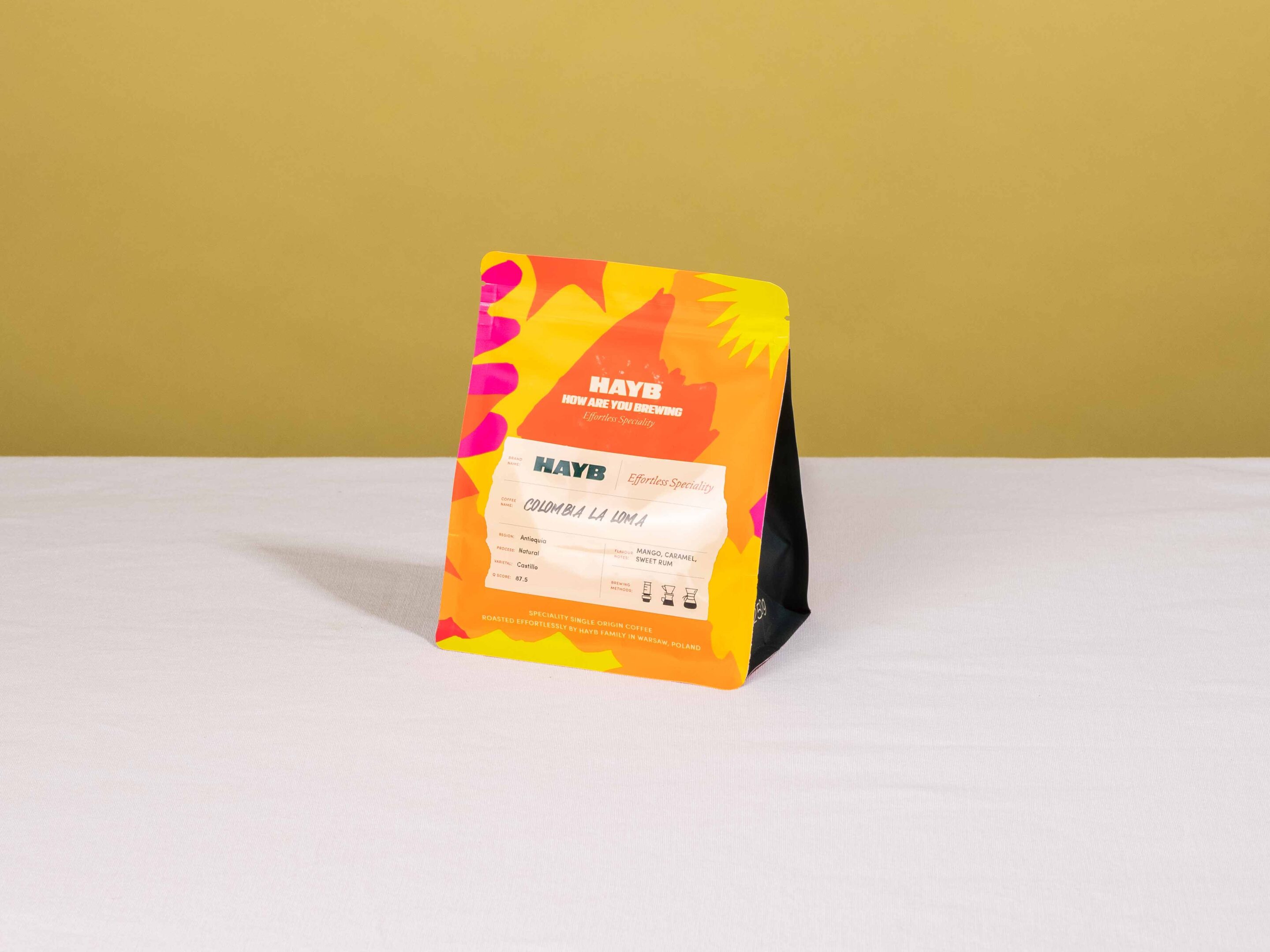 In addition, HAYB regularly partners with local craft beer breweries and chocolate makers to name a few. Together, they create really delicious products including non-alcoholic beers, which I'm a big fan of myself. In addition, HAYB also supports a initiatives that include organisations that support people with oncological issues (i.e. cancer) and animal rescue centers and dog shelters in Poland. Woof.
For their upcoming feature in the September 2023 box with European roasters, HAYB will roast a super juicy and vibrant natural processed coffee from Colombia's La Loma. This coffee was the final coffee on our cupping table a few weeks ago and just burst with flavour. It's almost like an anaerobic but without the often unpleasant notes of fermentation.
La Loma is a farm run by Rodrigo Sanchez Valencia and Claudia Samboni and located in the Huila region of Colombia. Huila is known as one of the primary coffee growing regions and produces some of the most outstanding specialty coffees. Coffees are sorted by hand, measured and then allocated for the kind of processing method that will bring out the very best flavours.
This coffee is of the Castillo variety and has notes of mango, papaya and pineapple. Basically a tropical fruit cocktail. 🏝️
---
Receive this coffee along with two other picks from Candycane and HAYB as part of our upcoming September 2023 European coffee roasters box. Order your subscription, one-off box or gift box now. Ships on 20.09.2023.