It is rare that I have a coffee on the cupping table that causes my cupping team to contort their faces in disbelief and then leads them to say: "WHAT THE ACTUAL F?"
Normally, we're looking for clean, bright and delicious coffees that just make you go 'aawwww yassss mmmhhhh oh that's good' but on occasion, there are those oddballs in there that challenge your understanding of what coffee can taste like.
That was certainly the case with the extraordinary pulped-natural Brazilian coffee from producer Rafael Vinhal that will be roasted for the upcoming August 2021 Coffeevine box by Man Met Bril from Rotterdam.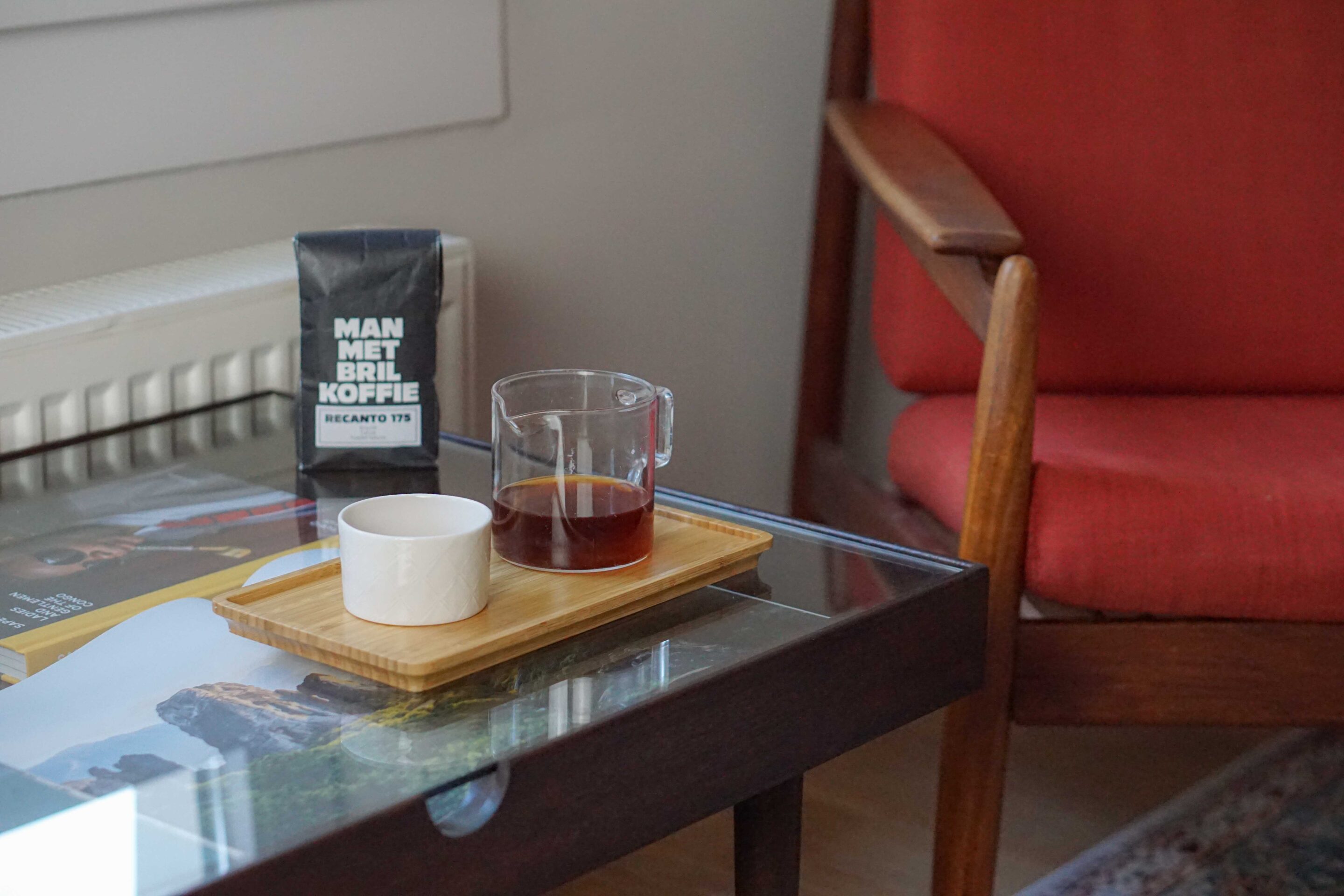 The family-run farm in the Minas Gerais region of Brazil has been producing outstanding coffees since its founding in 1988 and is a champion of sustainability in its coffee production at the Recanto and Estrela farms.
When I announced that this coffee had made the cut for the August 2021 Coffeevine box, I was contacted by Rafael Vinhal, the grandson of Zico Vinhal who originally founded the farm. He explained to me that his family has been developing innovative processing methods for 15 years and that has allowed them to achieve some truly extraordinary cup profiles.
This Recanto 175, in particular, which is a fermented pulped natural red Catuaí 144 was washed directly after harvesting, then anaerobically fermented for 60 hours before being washed again with cold water to stop the first fermentation, depulped and demucilated and then fermented again, this time aerobically. Super slow sun-drying added the finishing touch.
The resulting cup profile is akin to coconut and Piña Colada, flavours that you'd never expect in a cup of coffee but that taste simply incredible.
I am glad that this coffee will be roasted for us by Man Met Bril, the iconic roaster from Rotterdam with who I've had a close friendship with for almost 10 years. Run by the charismatic Paul Sharo, Man Met Bril has its home inside converted railway arches to the northwest of Rotterdam Centraal and has been at the forefront of providing the second largest city in The Netherlands with great coffee and even better vibes.
This coffee is part of our upcoming August 2021 Coffeevine box and you get your own coffee subscription right here.