\

Birchbach from Zurich | in our February '20 coffee box
Our second-ever Swiss partner is a boutique nano roaster from Zurich who roasts outstanding coffees and puts them into beautiful packaging
Why would a Swiss-born Italian man choose a tongue-twister name for his roasting business? I truly wondered about that when I recently hosted a live q&a with Flavio Lisandrello of Zurich-based nano specialty coffee roaster Birchbach. It seemed like a paradox, yet, it totally makes sense when you understand where he is based. As he looks out of the window of his workshop, he sees beautiful birch trees (Birke in German) growing along a small stream (Bach in German). What Birchbach, therefore, stands for is twofold. On the one hand, it's a fusion of Italian, German and English influences and on the other, it is a nod to coffee being a natural product.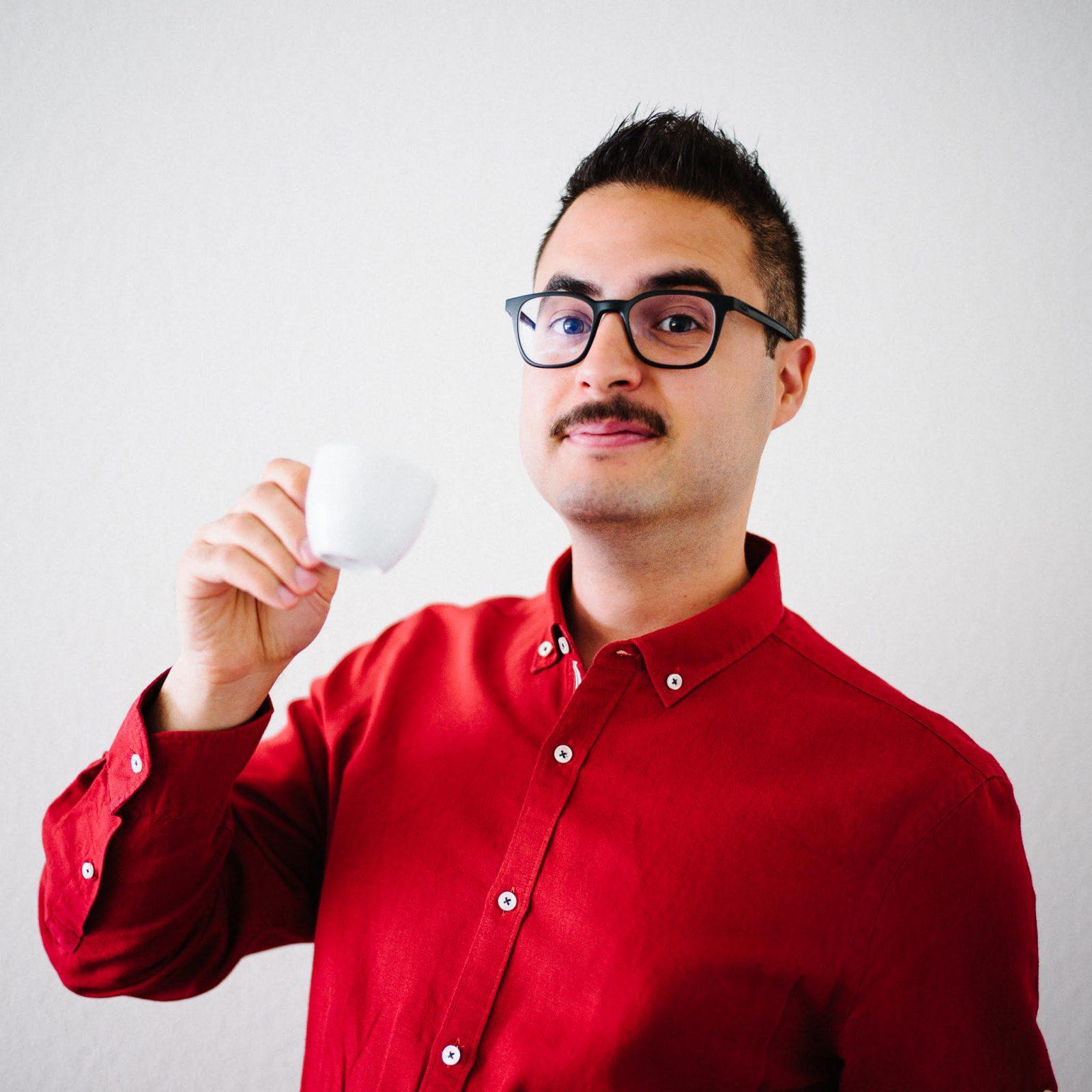 And apart from its very unique name, Birchbach also immediately catches your attention with its colourful and elaborate packaging that features a brightly illustrated banderole on the outside of his minimalistic white coffee bags. It was no surprise then that Birchbach sparked our interest when Flavio first reached out to us in 2018 to find out about the possibilities of collaborating with us.
What I particularly love is the aspect of story-telling that Flavio executes effortlessly and beautifully. Still, too often, coffee bags merely feature the branding of the roaster and a sticker with some information about its origin without providing more insights into who produced the coffee, in which region and what makes the coffee so unique. We try to do this through our own blog posts and stories no matter if the roaster provides this information or not but if he/she/they do, then it's an added bonus for the end consumer who will ultimately enjoy the coffee.
During our most recent cupping session, Birchbach's natural-processed Honduran coffee from Osman Romero was a real standout. Located in the Copán region of this Central American nation, Osman Romero is a trained agronomist and a leading member of the Aruco cooperative who has been experimenting with different processing methods and growing different micro-lots.
This particular coffee is a Catuai and was grown at 1.200masl, offering a rich flavour profile of mango and apricot with a sweet finish.
---

Enjoy the finest coffees from Europe's most exciting roasters.
Pre-sale ends on 15-02 | All boxes ship on 20-02 | Free tracked delivery to EU (+€5 to ROW)