It's hard to believe that we're only 1 1/2 months away from the year 2021. It feels like the year has flown by but then again, this has been a year unlike any other.
For many of us, this year has been traumatic and irratic and for others, myself included, this has also been a year of countless opportiunities. Since the beginning of 2020, The Coffeevine has more than doubled its business, I finally had the chance to update the brand identity and in a few days, the new Coffeevine website will finally be live. More on this soon.
But before I get carried away talking about the renewal of The Coffeevine, let's take a closer look at the spectacular final coffee box of 2020.
The December edition will feature not one, not two but three debuts from new Coffeevine partners. 19 Grams from Berlin will be joined by Kawa Coffee from Paris and none other than Square Mile from London. I am particularly excited by the latter finally joining one of my editions because I've personally chased after its super star founder James Hoffmann for at least four years.
I am absolutely confident that this will be one of the most delicious Coffeevine boxes ever and a truly fantastic way to end this crazy year in style.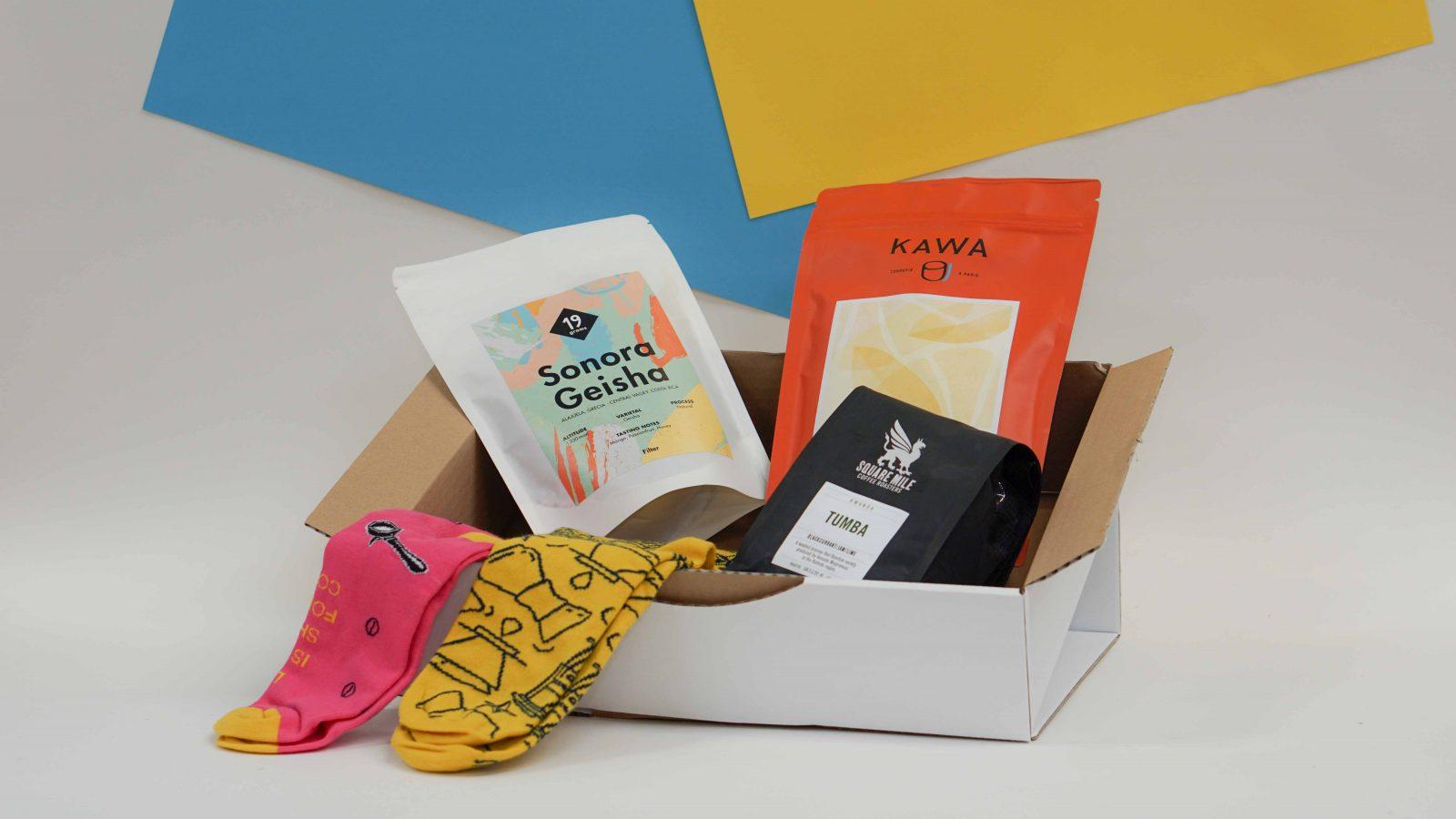 ---
19 Grams
This Berlin based specialty coffee roaster was originally founded in 2002 under the name Tres Cabezas and adopted its current name in 2018 when it underwent an extensive rebranding.
Having been around for almost 20 years makes 19 Grams one of the earliest specialty coffee roasters in Berlin if not Germany as a whole. At the time, hardly anyone was familiar with the term specialty coffee and it goes without saying that the journey has not always been easy.
Yet, Berlin also offers plenty of fertile ground for the adoption of new trends and generally speaking, the city's food and drink scene is by far one of the most adventurous and exciting in Europe. As a consequence the German capital is now home to dozens of outstanding coffee roasters, many of which have already been featured in The Coffeevine.
19 Grams runs a few of its own cafés across the city and opened a brand new training lab and roastery in 2018 in the beating heart Mitte. Its annual coffee offering is a reflection of what's seasonally available and 19 Grams regularly offers extra treats like its much-beloved annual Advent Calendar.
For the upcoming December 2020 box, 19 Grams will treat my subscribers to our first-ever 100% Geisha coffee from Costa Rica. Produced by Hacienda Sonora in the Alajuela region, this coffee has an insane cup profile with notes of pineapple and chocolate with a rich sweetness and sparkling acidity.
(Please note: Customers who have an espresso subscription will receive a natural-processed L9 variety from Hacienda Sonora instead of the Geisha coffee mentioned above.)
Kawa Coffee 
The second coffee for the December 2020 box comes from Kawa Coffee in Paris, a young roasting company that was founded in 2019 by Alexis Gagnaire.
Kawa's roasting philosophy is centered around bringing out the brightest flavours in all of its carefully sourced coffees that represent a well-curated mix of origins, varietals and processing methods.
In recent months, in particular, Kawa has tried to focus more on experimental coffees to put more emphasis on the fermentation process in coffee. While more unusual processing methods are all the rage these days, there is still a significant lack of knowledge amongst consumers, more especially so in slightly less developed specialty coffee markets like France.
The coffee that Kawa will roast for the December box is a gorgeous example of Ethiopia's finest washed coffees with notes of jasmine and Earl Grey tea that is both delicate and complex. It was produced by the Daye Bensa company in the village of Shantawene in the Sidamo region.
Square Mile
Although I've had the unique opportunity to work with more than 200 of the most talented coffee roasters from across the world over the years, there was always one name that I had not been able to win over. Square Mile from London but after many years of politely making advances on its illustrious co-founder and former World Barista Champion James Hoffmann and getting politely rejected, the wait is finally over.
James co-founded the company with Anette Moldvaer in 2008, one year after he won the World Barista Championship and Square Mile has since become synonymous with the London coffee scene while at the same time, continuously raising the bar for other coffee roasters who aim for specialty coffee greatness.
As a purely whole-sale coffee roasting company, Square Mile prefers to build strong relationships with everyone in the supply chain from the farmers all the way to the end consumer. It has no branded cafés of its own, focusing instead on providing in-depth and personal training to all of its retail partners to ensure its coffees are always served as intended.
For the December 2020 coffee box, Square Mile will roast a mindblowing washed Rwandan coffee from the Tumba processing station that was founded by Venuste Mugiraneza, a former teacher who has poured his heart and soul into the proliferation of Rwandan specialty coffees.
This coffee has a lush velvety sweetness that is punctuated by bright fruity notes of nectarine and lime.
(Please note: Customers who have an espresso subscription will receive a washed Guatemalan coffee from Red de Mujeres instead of the Rwandan coffee mentioned above.)
---
Extra Christmas treat for my subscribers in December
Every year, I add a special Christmas treat to my final box of year as a way to say thank you to my wonderful subscribers who put their trust in The Coffeevine to deliver the most delicious coffees to them every month. For the December 2020 coffee box, I am teaming up with Polish company Cophi that makes fun coffee-themed socks and other accessories.
Their socks are made in small-scale productions in Poland and come in many colourful designs. Every subscriber will receive a complimentary pair in December to keep them warm during the approaching winter months.
(Please note: the complimentary pair of socks will not be included in one-off or gift coffee box orders.)
---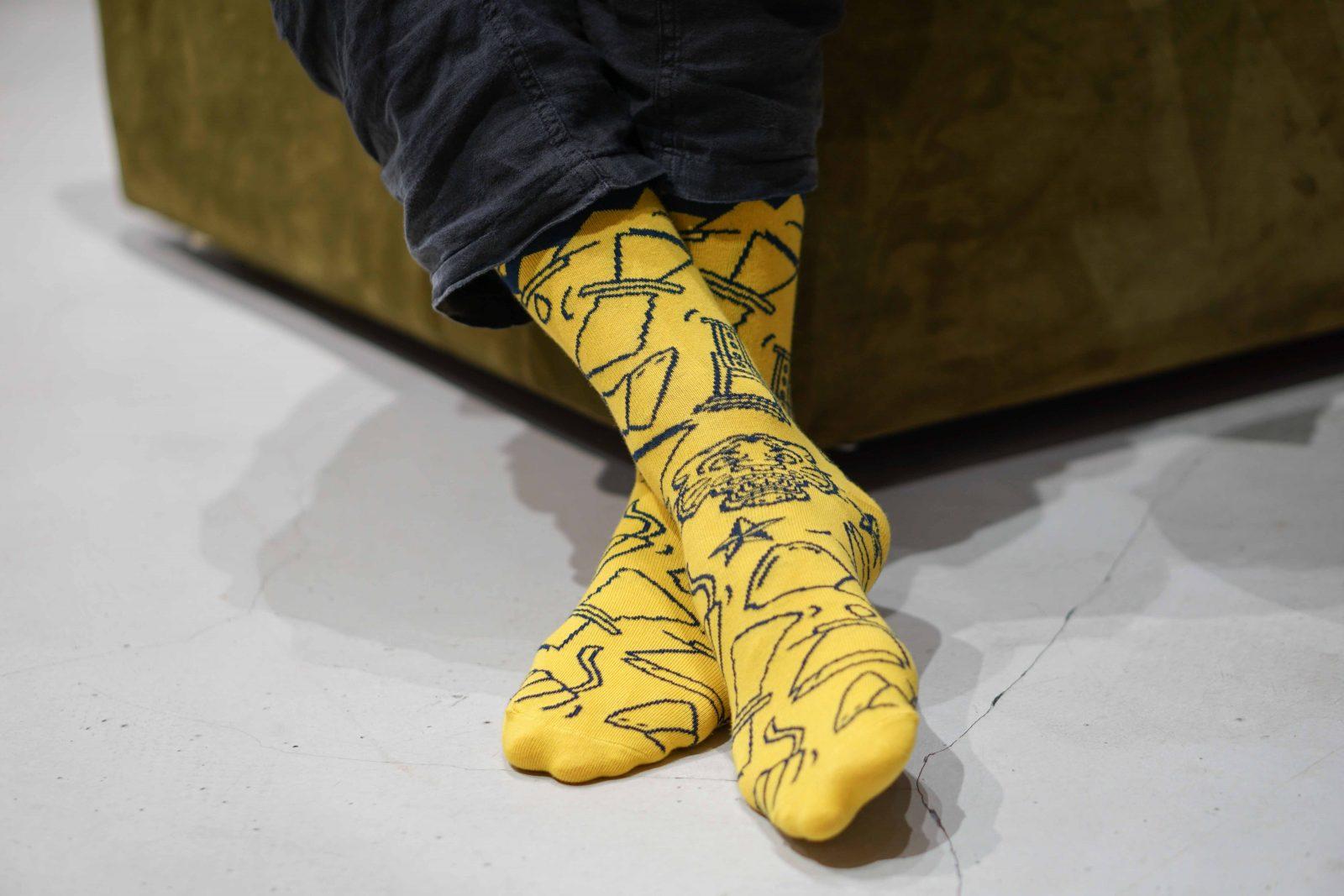 Not yet a subscriber of Europe's most exciting coffee subscription?
There are many reasons why you should subscribe to The Coffeevine, my outstanding coffees being one of them, of course.
The Coffeevine is also the only coffee subscription company that:
Always features three coffees from three different roasters
Has worked with over 200 roasters from all over the world
Blind tastes all submitted samples and only chooses the best tasting ones
Offers free tracked delivery to all European customers
Can create custom subscriptions for collectives, cafés and businesses
Has the best customer service of all coffee subscriptions with a rating of 4.8 on Trustpilot
For just €46 a month, you'll get the most delicious selection of seasonal coffees that are roasted by the most exciting coffee roasters. Hundreds of happy subscribers already trust me. Will you be next?
---