Dunk your croissant into this
KB Coffee Roasters from Paris are serving up a truly exquisite natural Ethiopia from Chelelektu to go with your morning ritual
Paris is, without a doubt, one of the few cities in the world that has, and probably always will have, one very particular tagline that is universally understood by every citizen of the world. 'The city of love'. I mean, how many of us have dreamed of or lived that moment where you walk down one of its leafy boulevards in the early evening, strolling past bustling cafés and accordion-playing buskers with berrets on their heads while the wind carelessly blows fallen leaves around your feet?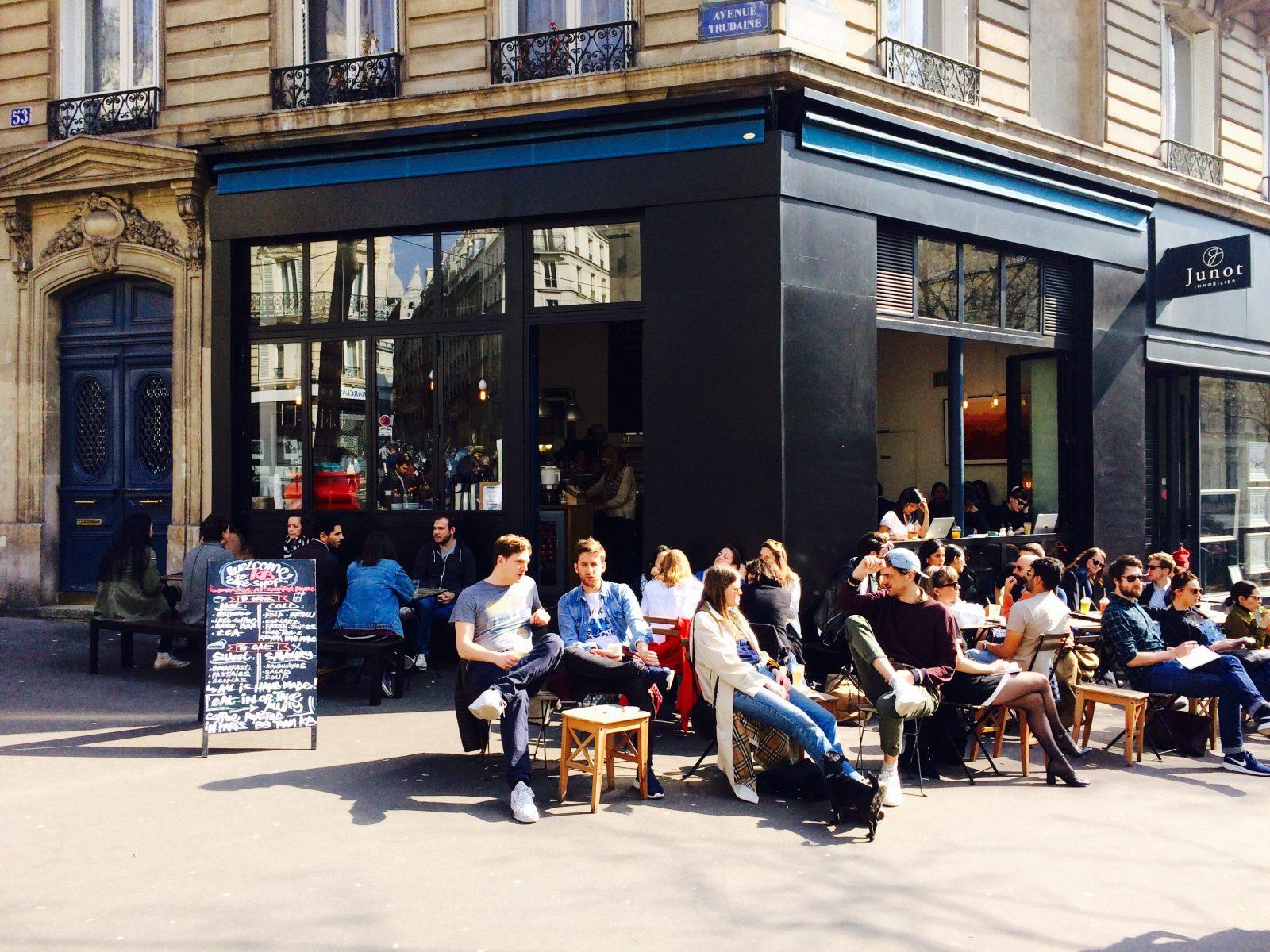 Of course, one crucial part of this romantic Parisian experience surely has to be dunking a croissant into your café au lait while scanning the morning newspaper, but for many of us, that is where the romance ends. As a Frenchman recently said to me: "Putain, the coffee in Paris is merde!" Luckily, without wanting to seem smug about my knowledge of a city's coffee scene that is not my home, I calmed him down by reassuring him: "My friend, you'll be surprised by what you might find."
Indeed, a few years back, finding good coffee in Paris was like looking for a needle in a haystack, but thankfully a small group of pioneering coffee lovers took it into their own hands to clear the path for the Parisian specialty coffee wagon to make its way across the capital. Nicolas Piegay is one such pioneer who wanted to bring a slice of Australian hospitality and obsession with great coffee to the streets of Paris.
His KB Café in Pigaille has been serving outstanding coffee and great food since 2010 and more recently he and his team forayed into roasting their own coffees on a Diedrich roaster. This has not only allowed them to take charge of the coffees they want to serve but also how each one is roasted, meeting their very strict quality and taste requirements.
Nicolas recently sent us some samples to potentially have one of his coffees included in our October '17 box and after concluding our blind cupping, we were pleased to discover that one of the three winners came from him. His natural Ethiopia Chelelektu is a great example of the ambition and passion that Parisian roasters are consistently demonstrating and it is a real pleasure to have this sweet, juicy and vibrant coffee in our upcoming coffee box.
The Chelelektu mill is located in Kochere, also a very famous origin for the fine coffees (see the Ethiopia Kochere from JB Kaffee in our September box), and it is known for its outstanding processing. Only perfectly ripe cherries are selected for processing, and consequently depulped and fermented before the clean beans are laid out to dry on raised African beds for 10 – 12 days, which allows them to reduce their moisture levels to approximately 12% leading to a very balanced cup and excellent shelf life.
So, we say to you: Get this coffee and dunk your croissant into it.
Receive this outstanding coffee together with excellent single origins from Puchero and Ozone in our upcoming October '17 box.
What other happy customers say about us:
Fredrik Ohrner:  "I'm so happy with the coffee I get from you every month. The last box, with coffee from Neues Schwarz, was absolutely magical!"
Jocke Eckberg: "Absolutely love your service!"
Ilya Tsurikov: "Your most recent box was delivered really quick and that is very important to me! Thank you!"