We're halfway through 2020 already and if there is one thing that this year has taught us then it is the fact that everything can change in the bat of an eyelid.
Luckily, despite all the crazy ups and downs, coffee has kept us going and as I discovered over the past few months, the specialty coffee community is not only incredibly resiliant, it is also growing. I've had the pleasure to welcome a whole range of coffee newcomers to our subscriber base who have been blown away by the gorgeous flavours, fascinating stories and exciting origins that we showcase with our boxes.
And in that spirit, I am delighted to share the details of our August '20 Coffeevine box, yet another spectacular collection of unique coffees that are simply crazy delicious.
As an existing Coffeevine customer you'll know that one of my main goals for 2020 has been to discover lesser known origins such as China or Papua New Guinea and to hunt down very special coffees with more experimental processing methods such as anaerobic fermentation.
The upcoming August '20 Coffeevine box is a perfect continuation of this, one that has two new Coffeevine partners, a new origin and our first washed/natural blend. Sound exciting? You bet. Now, let's meet the roasters and their coffees.
---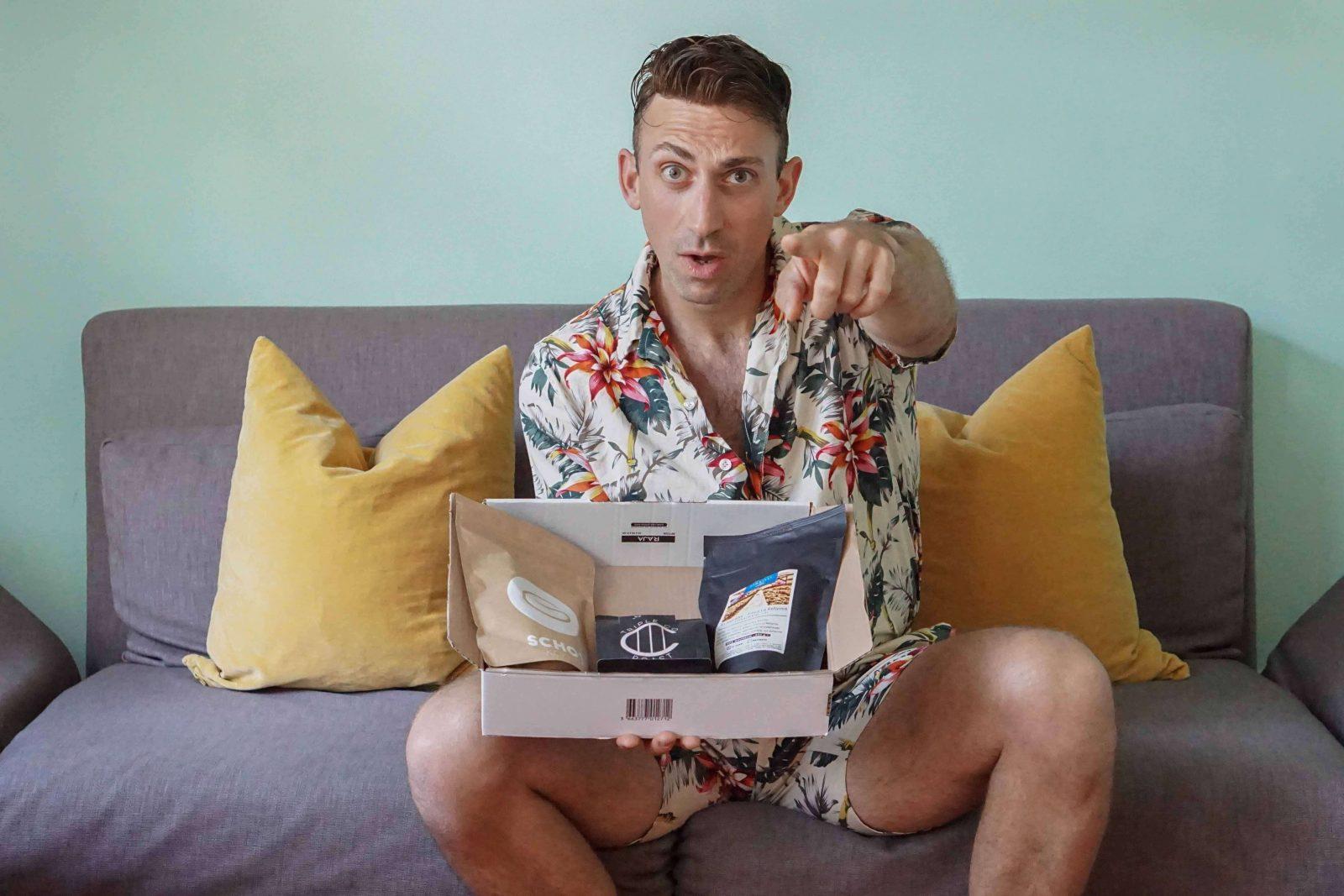 Fiorilli
Run by Pierluigi and Valentina Fiorilli, this unexpected newcomer blew everyone's socks off when we got our first chance to taste some of its coffees a few weeks ago. I love it when roasters reach out to you out of the blue and send you some samples just to get your opinion.
Needless to say, the coffees that Pierluigi sent had me thirsty for more. During today's cupping, we had a couple of his very exciting coffees on the table just to double and triple check that this one experimental lot that I had my eyes on was really up to par.
Hailing from El Salvador, Santa Ana Volcano region, this coffee is a blend of washed and natural processed beans that offer the perfect combination of sweet and acidic. With notes of fig, sultana and toasted cashews, your brain will be working overtime to make sense of the delicious fireworks that will be going on in your mouth.
Triple Co. Roast
Our second newcomer this month hails from Stokes Croft in Bristol, a city that is known for its hills, wicked music scene and outstanding coffee roasters.
Founded by Jo Thompson after returning to his native Bristol following a stint in the forested countryside of North Carolina, Triple Co. Roast is the culmination of his adventures, travels and dream to run a coffee roasting business that strives for truly awesome coffee.
I am particularly excited to have Triple Co. Roast in this box because Jo will be the first roaster to offer to us a coffee from Uganda, an origin that I've lusted after for many months but had not been able to find a really good example of.
This coffee comes from Kananga Neckson who runs a farm close to the border with the Democratic Republic of Congo. Full of gorgeous blackberry and licorice notes, this natural processed coffee is a real joy to drink.
Schot Koffie
John Schot was one of three roasters who originally helped The Coffeevine get off the ground with its very first box back in June of 2014. Six years later, John is returning to The Coffeevine with a delicate and tea-like washed Ethiopian coffee from Hambela Arifi in Guji.
Schot Koffie is based in Rotterdam, a city that I personally really love for its vibrant energy, no-nonsense attitude and interesting architecture. It was time that we had a roaster from Rotterdam back in one of our boxes and who better than our old friend John?
This spectacular Ethiopian coffee has notes of bergamot and lemongrass and is, in my opinion, the perfect summer coffee as it also tastes incredible over ice.
Are you looking to take your little taste buds on a rollercoaster? Then you need to sign up to our critically acclaimed coffee subscription. Every month, I go out to find totally unique and outspoken coffees that we deliver straight to your door.
What better way to expand your horizon? Precisely.
---