It's the middle of February and it's safe to say that the year 2021 started off on a low note. We're still in lockdown and currently, no one knows until when. Might we live like this forever? I sure hope not!
Luckily, things at The Coffeevine have never been busier. The February 2021 box sold out ahead of time and is going to ship out on Friday this week while at the same time, I'm already getting excited about the upcoming March 2021 coffee box and some other super fun projects and new launches I have in the pipeline.
The upcoming Coffeevine box is going to be a real banger of a box. Filled with three exquisite coffees, this coffee is a like a taste of summer in the middle of winter. Think of tropical fruit, gorgeous acidity and lots of sweetness. Reminds me of sipping on cocktails in the sun.
Are you ready to meet the three roasters and their wonderful coffees?
---
Neues Schwarz
This fine German specialty roaster is finally back in one of my Coffeevine boxes after a very lengthy break. Founded by Benedikt Heitmann after he left his previous employer Machhörndl in Nürnberg, Neues Schwarz has become synonymous with absolutely outstanding coffees that offer a rich variety of origins, flavour profiles and levels of experimentalism.
Benedikt has always been one for pushing the bar higher and the Geisha from El Paraiso that he sent me for fun a few weeks ago was without a doubt one of the best coffees I've had in years.
Members of the highly talented team such as Max Zocher who came fourth in the 2020 German Barista Championship are always looking to take part in various competitions and this passion translates into truly spectacular coffees coming out of the roastery.
It should therefore not come as a total surprise that I was extremely keen to have Neues Schwarz in our midst again.
The coffee I chose for the upcoming March 2021 Coffeevine box is a Coffeevine exclusive that cannot be purchased anywhere else right now.
Hailing from the Fazenda Santuario Sul, which is run by Luiz Paulo Dias Pereira and his sons, this coffee is of the famed Sudan Rume variety that has made some waves in the specialty coffee world in recent years.
Luiz is known for growing more than 30 exotic varieties on his 120ha farm that includes Geishas and other rare coffees. I've had this variety from Colombian producers before but this is the first time that I have tasted a Brazilian grown example.
And how can I say this? It's INCREDIBLE! It is an anaerobic fermented coffee that offers a spectacular cup profile with notes of tropical fruits, ginger and a creamy finish. Who can say no to that?
For more information about the producer, click here.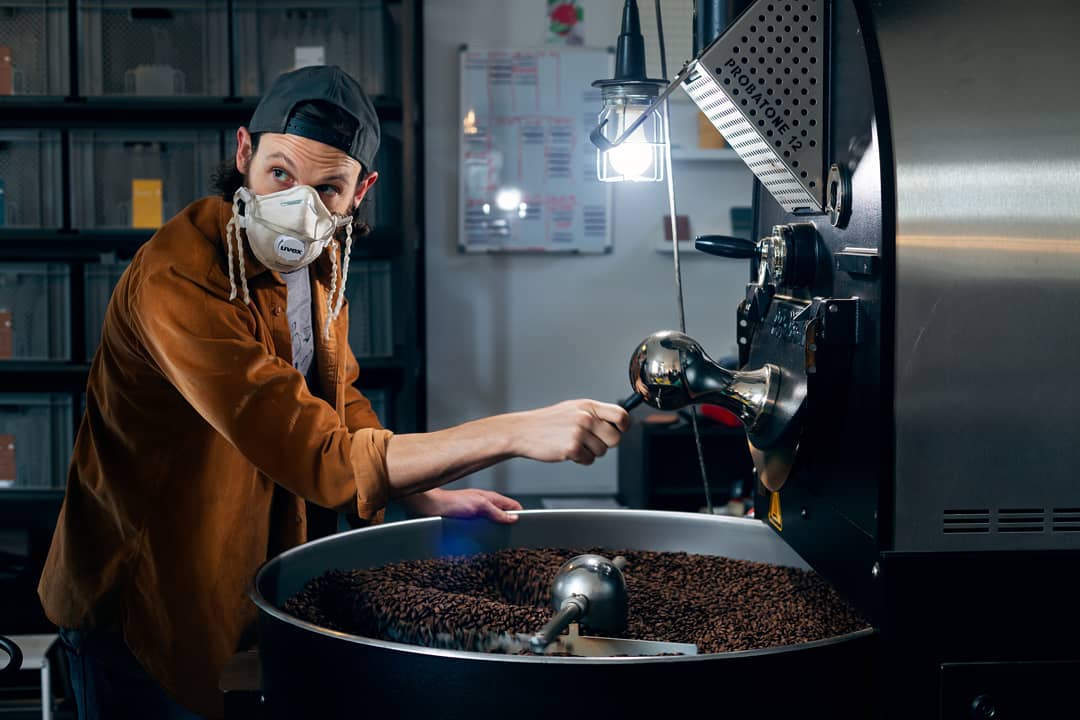 Puchero
One of my favourite Spanish roasters is finally back in a Coffeevine box, just like Neues Schwarz after a very long time. Founded by Marco Bergero and his partner Paloma Puentes after the pair moved to Spain following a few years in London, Puchero can safely be called one of Spain's best specialty coffee roasters.
Located in the outskirts of Valladolid, Puchero occupies a gorgeous barn where the roasting and since recently also the chocolate-making magic happens and coffee and chocolate are both two of my most favourite things in the world. How lucky can you be?
I still remember first coming across Puchero while touring the many specialty coffee bars in Madrid a few years ago and thinking to myself 'damn! these guys are good.' Of course, one thing led to another and before we knew it, Purchero landed in one of my boxes.
Now, they're back with a gorgeous Guatemalan coffee from Todos Santos that has a super fresh and well-balanced cup profile full of nice fruity notes reminiscent of papaya and citrus.
Produced by various smallholders from the Todos Santos co-op, this coffee offers a great alternative to the usual Huehuetenango produced coffees and supports indigenous producers in this small Central American country.
For more information about this coffee from the importer click here.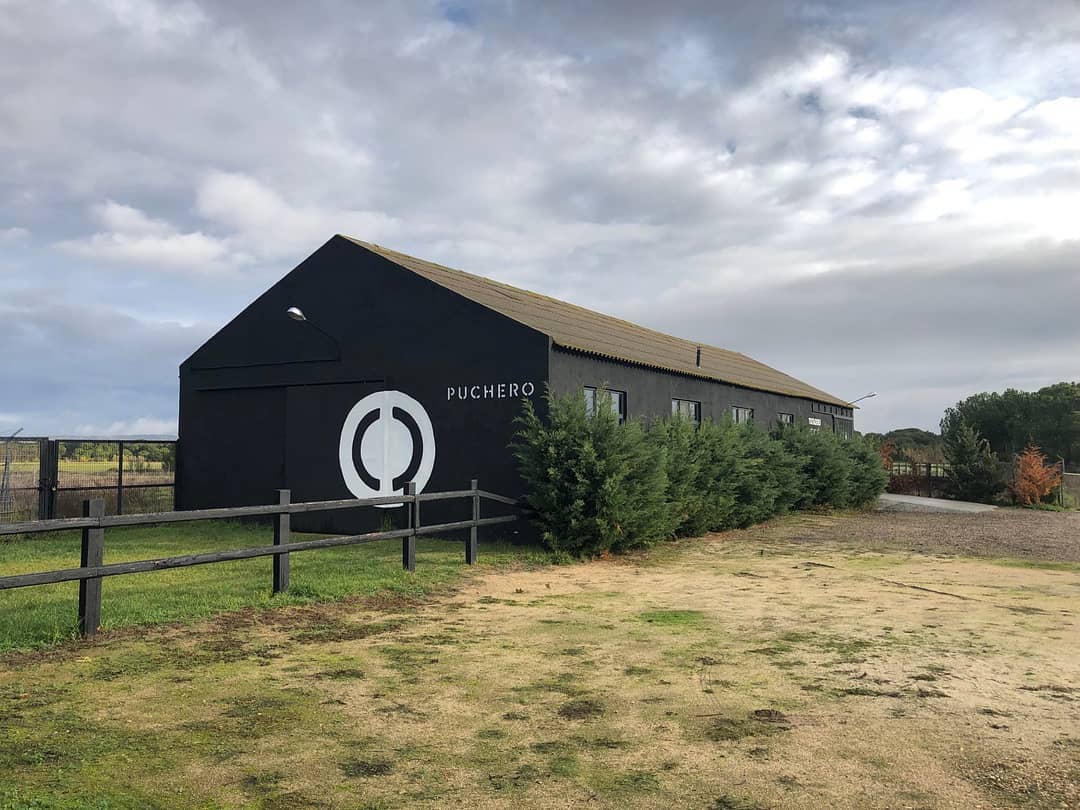 Goriffee
The only newcomer in the March 2021 Coffeevine box is my third-ever Slovakian roaster Goriffee. I first met the team when we both had a stand at the Amsterdam Coffee Festival in 2019 and chatted about potentially working together.
Two years later, we finally found an opportunity to link up and I get another chance to put the spotlight on the small but ambitious specialty coffee community in Slovakia.
Goriffee is based in the country's capital Bratislava and has put sustainability and transparency at the core of its business. During normal years, Goriffee regularly visits coffee growers with whom it maintains long-term relationships and continuously looks for ways to reduce its impact on the environment and increase its positive impact.
Personally, I am looking forward to include Goriffee in my global family of coffee roasters and can't wait to share the absolutely delicious Kenyan coffee from Rwegheta AA that I picked for my upcoming March 2021 Coffeevine box.
This coffee has a lovely tropical bouquet full of pineapple and passionfruit and will be an real crowdpleaser.
Do you feel like a taking a little summer holiday during this winter? Then you know what to do 😉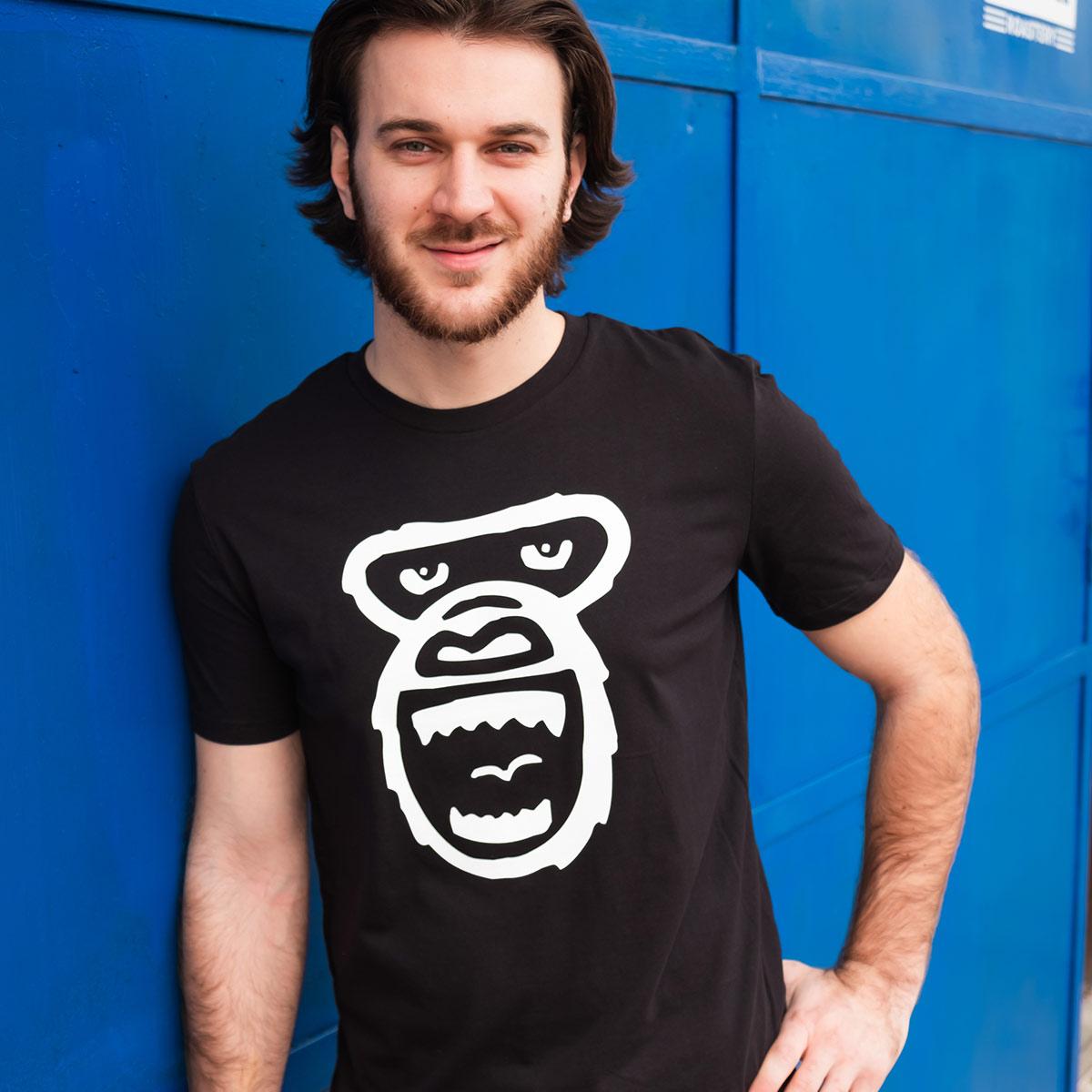 ---


There are many reasons why you should subscribe to The Coffeevine, my outstanding coffees being one of them, of course.
The Coffeevine is also the only coffee subscription company that:
Always features three coffees from three different roasters
Has worked with over 200 roasters from all over the world
Blind tastes all submitted samples and only chooses the best tasting ones
Offers free tracked delivery to all European customers
Can create custom subscriptions for collectives, cafés and businesses
Has the best customer service of all coffee subscriptions with a rating of 4.8 on Trustpilot
For just €46 a month, you'll get the most delicious selection of seasonal coffees that are roasted by the most exciting coffee roasters. Hundreds of happy subscribers already trust me. Will you be next? Sign up for your own coffee subscription box here.