One of my ongoing missions at The Coffeevine is to showcase the finest coffees from around the world and to offer my customers a chance to sample more unusal picks from up and coming origins as well as coffee producing powerhouses.
There are still a few countries from Latin America that have either never been features or only made an occasional appearance in the past. One such country is Ecuador.
Famed for its high-altitude capital city Quito, a rich cultural heritage and the Galapagos Islands, Ecuador produces pretty extraordinary coffee and yet, they're surprisingly hard to come by.
When POP Coffee Works from Toronto, Canada reached out to us with the proposal to work together, the inital suggestion was to offer a Chinese coffee from Yunnan. Unfortunately, the delivery of this coffee was delayed, which ruled it out as an option. But then, POP Coffee Works founder Abe Chen suggested an anaerobic washed coffee from Ecuador as the alternative and my interest immediately piqued.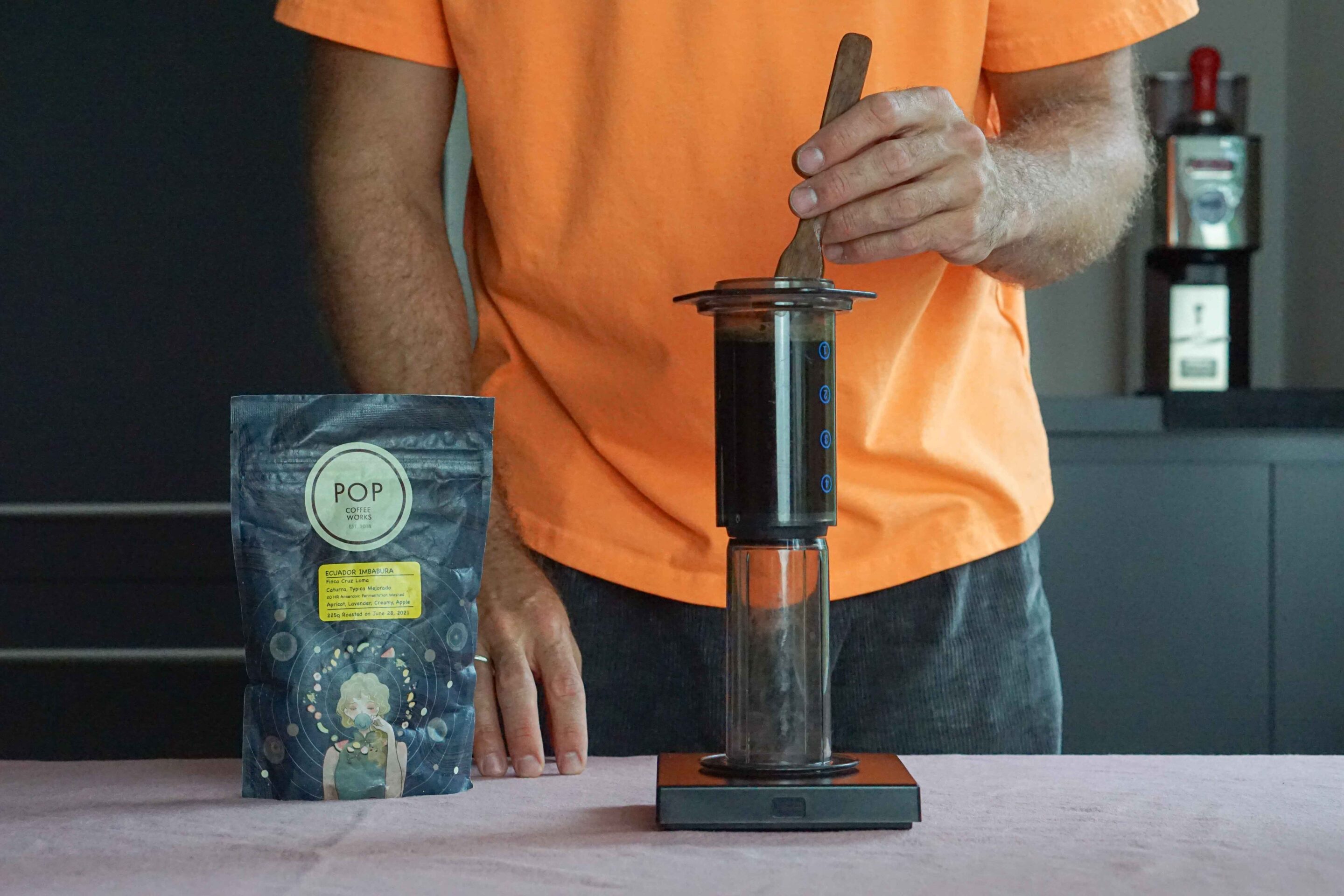 Although I have travelled around Latin America extensively, I've never visited any of the countries between Panama and Chile. Ecuador, Bolivia and Colombia are still very high on my bucket list and being able to share a coffee from Ecuador just seemed like a really great opportunity to tell the story of this lesser known origin.
Produced in the Quito region of the country by a prodigy producer, Galo Fernando Morales Flores who made waves when he won the 2019 Best of Quito-Pichincha competition and one of his coffees was used by the national Barista Champion Jonathan Ramirez. Galo and his family run a 175-acre plot in the Pinchina region where they grow specialty coffee along with other cash crops such as sugar cane, corn, beans and oranges.
He employs very strict quality control when picking the ripes cherries and floats each harvest in water tanks to separate out damaged or unripe cherries before the rest is prepared for processing. To help him improve the quality of his coffees, he's working on building a cupping lab, something that few small-holder farmers have. This will give him a chance to develop better techniques and understand how he can improve the quality of his coffees.
This coffee was anarobically fermented for 20-26 hours before being washed and sundried. The coffee has a gorgeous cup profile of tropical fruit and peach that makes this a true delight to be enjoyed at any time of the day.
This coffee is part of our upcoming August 2021 Coffeevine box and you get your own coffee subscription right here.