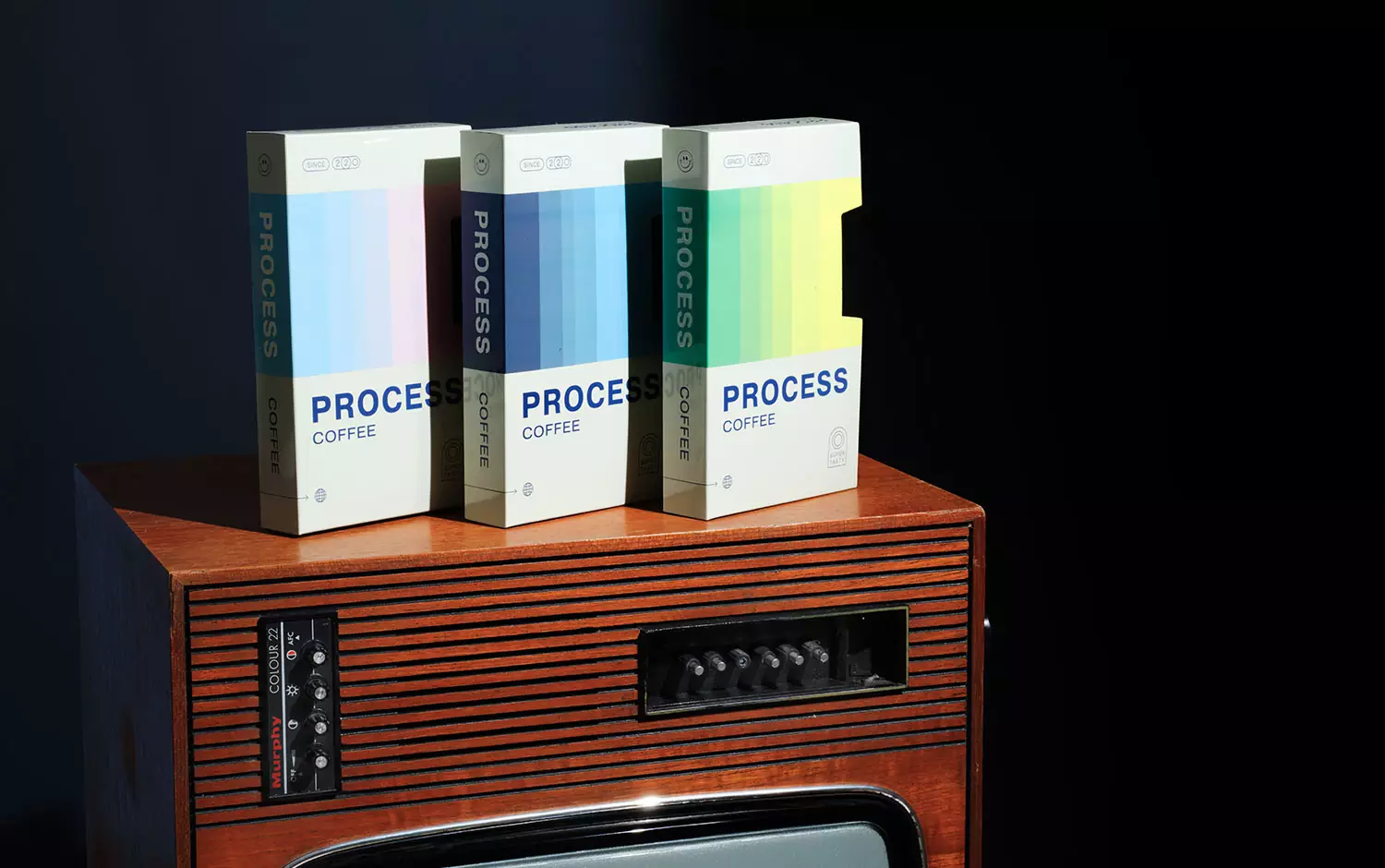 Who doesn't love a bit of nostalgia every now and then? Especially when things take us back to our younger years, we often get a bit sentimental. I, for one, often think back to the days when there was no internet, before everything became digital and we were all glued to our phones. I'm not saying that this was per se a better time but it was a good time.
Big shows like Stranger Things offer throwbacks just as much as modern pop singers who rediscover disco and now, there is also a coffee roaster who looked back to the late 80's and early 90's for inspiration. Process Coffee from Belfast, a roastery founded by Ben Hamilton, has taken the classic VHS format and turned it into nostalgic packaging for outstanding coffees.
Initially, Process was not its own roastery but rather a webshop featuring a selection of international roasters that Ben found inspiring and exciting. This included the likes of Hex, Onyx and Creature, three US based roasters, and a bunch of European ones too. It was during this initial phase of his journey, that Ben sought to develop a unique approach to showcasing his coffees. He teamed up with Angel & Anchor to design his brand identity with the idea in mind that we never stop learning. Thus, trust the Process.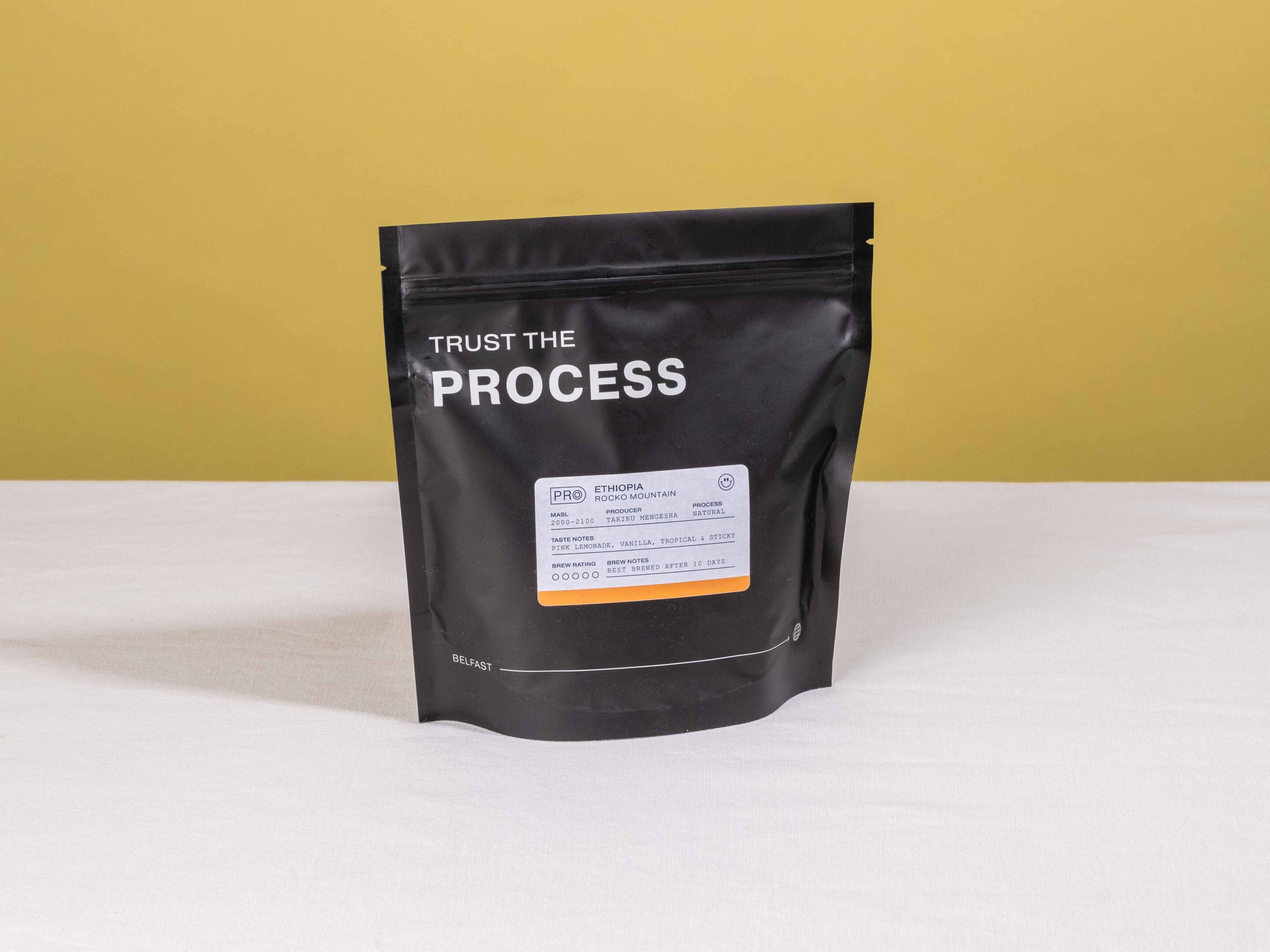 Ben is an avid skater and his brand encapsulates something analog that we have, in a way, forgotten. That moment when you walk into someone's house and you scan their CD's, books and video tapes to assess what kind of person they are, what kind of interests they might have. Process takes this idea and translates it into a modern take on the classic VHS tape, combining fun branding elements with classic design components. Where you used to find the name of your cassette, you now find the name of the farmer instead.
Each of the four available sleeve designs has a different brewing recipe so customers can explore different brew methods while the coffees inside are carefully chosen to represent some of the world's most exciting producers. For Ben's Coffeevine debut, we chose an old favourite of ours that we've not had in our Coffeevine box for many years, Rocko Mountain from Ethiopia.
Rocko Mountain is owned and run by Tariku Mengesha who produces outstanding coffees, most of which are natural processed have classic characteristics of coffees from Yirgacheffe. Next to its excellent coffees, the farm also produces a variety of crops like pulses, navy beans and false bananas to keep the soil strong and healthy.
Expect a rich and sweet cup profile with notes of mango milkshake, red berries and black tea. Please note that due to the VHS sleeve's limited size (200g), we will be shipping the coffee from Process in 250g bags without the VHS sleeve.
---
Receive this coffee along with two other picks from Candycane and HAYB as part of our upcoming September 2023 European coffee roasters box. Order your subscription, one-off box or gift box now. Ships on 20.09.2023.