Ralf Rüller from Berlin based specialty coffee roasters The Barn hardly needs an introduction. The charismatic founder of one of Germany's leading roasters is a widely respected figure who has helped to turn Berlin into a true coffee Mecca and managed to grow his company from a small coffee shop in Mitte to a globally respected brand with various outlets around the capital.
Over the years, we've had the honour to work with The Barn many times. It is, in fact, The Coffeevine's most frequently featured roaster and we're particularly excited to welcome The Barn back again for a fresh feature in our upcoming September 2021 Coffeevine box.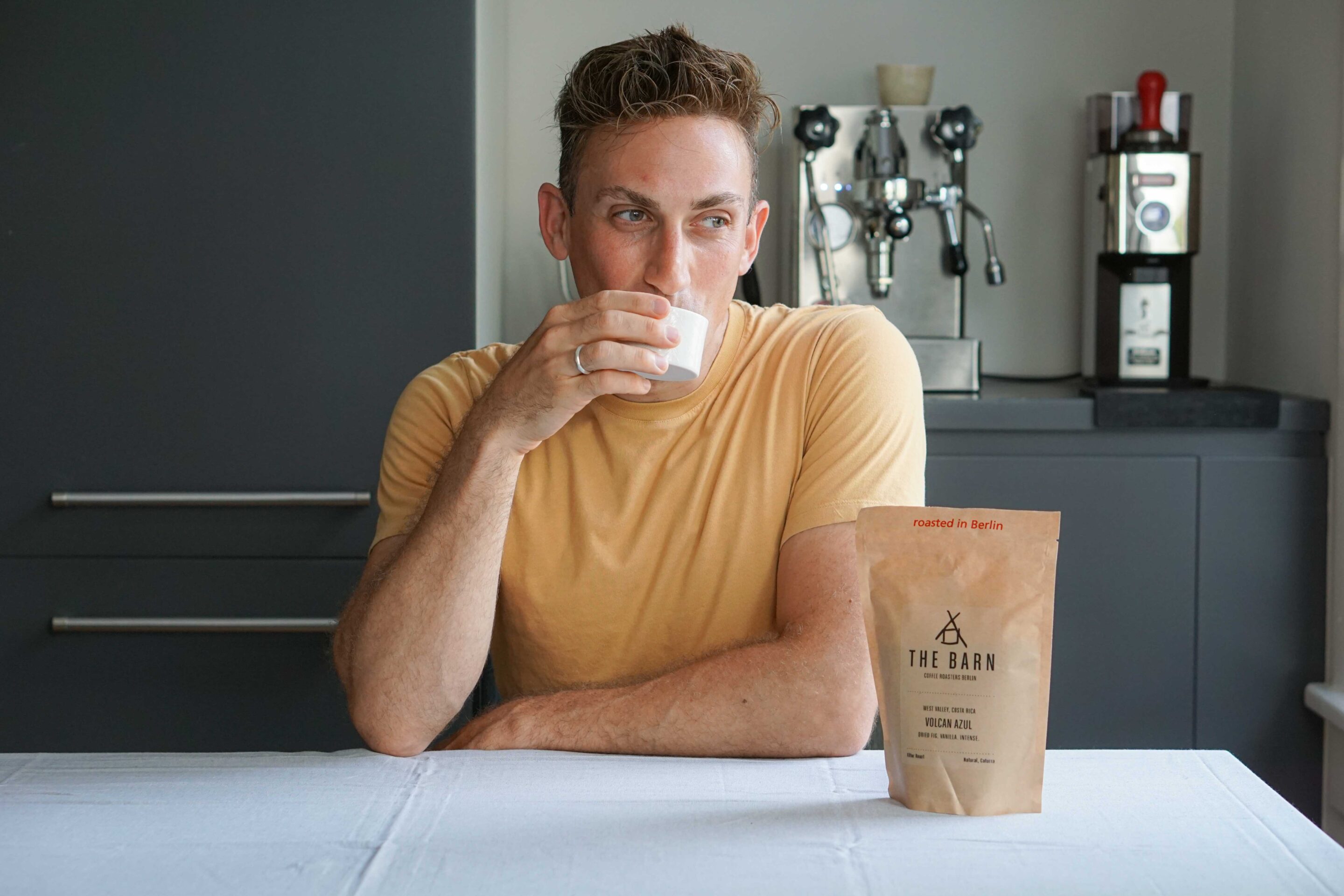 The Barn in a real innovator on so many fronts and a real champion of sustainability. During a recent interview that I recorded with Ralf on Instagram, we discussed many different topics, including his decision to work with low caffeine coffee varieties rather than offering a decaf option, his opinion on the hyped Wush Wush variety and we spoke about the wonderful The Barn Forest Project that he launched in collaboration with Daterra recently.
You can watch a recording of our interview on Instagram.
The Forest Project will see The Barn plant a total of 40.000 native trees across 25 hectares of land managed by Daterra in Brazil over the coming five years and we are a proud to announce that we will be supporting this great project by donating €1 per kg of coffee that we will buy from The Barn for their upcoming September 2021 Coffeevine box feature.
For this edition, we picked out a gorgeous natural processed Caturra from Costa Rican producer Alejo Castro's Volcan Azul estate in Western Panama. Alejo has been featured in our box several times over the years and his coffees are always standouts.
Volcan Azul is one four major estates that he runs in the Central American country, with a tradition going back almost 200 years. Known for producing a range of varietal including Caturra, Geisha, Kenya SL-28, Villasarchi, Sarchimor and Mocca, among others, Volcan Azul has some of the strictest quality control measures out of any Costa Rican coffee producer and regularly wins awards for its outstanding quality.
This natural-processed Caturra is a sweet and complex coffee that has elegant notes of dried figs and vanilla and tastes absolutely delicious as filter or espresso.
This coffee is part of our upcoming September 2021 Coffeevine box and you get your own coffee subscription right here.