Last year, I launched a new initiative to honour the wonderful roasters that I work with every month and give recognition to their producer and designers too.
The first Coffeevine Awards were held exclusively online in early 2020 and only Coffeevine customers who received my coffee boxes in 2019 were eligible to vote. Why? Because only they had tasted all of those wonderful coffees and I wanted to be sure that the results of the voting were based on real life experiences by relevant people only.
After ending up with five winners instead of four in 2020 – there was a tie in one category – The Coffeevine Awards returned earlier this year to help me find this year's Best Coffee Roaster, Best Coffee, Best Packaging and Best Newcomer.
With such a spectacular lineup of coffees throughout all of 2020, there were a lot of contestants in each category but ultimately, the winners of this year's awards clearly won in their categories.
It was a real honour to share the news with them a few weeks ago and then, after receiving the certificates, to sign and date them before sending them over to the four winners via UPS.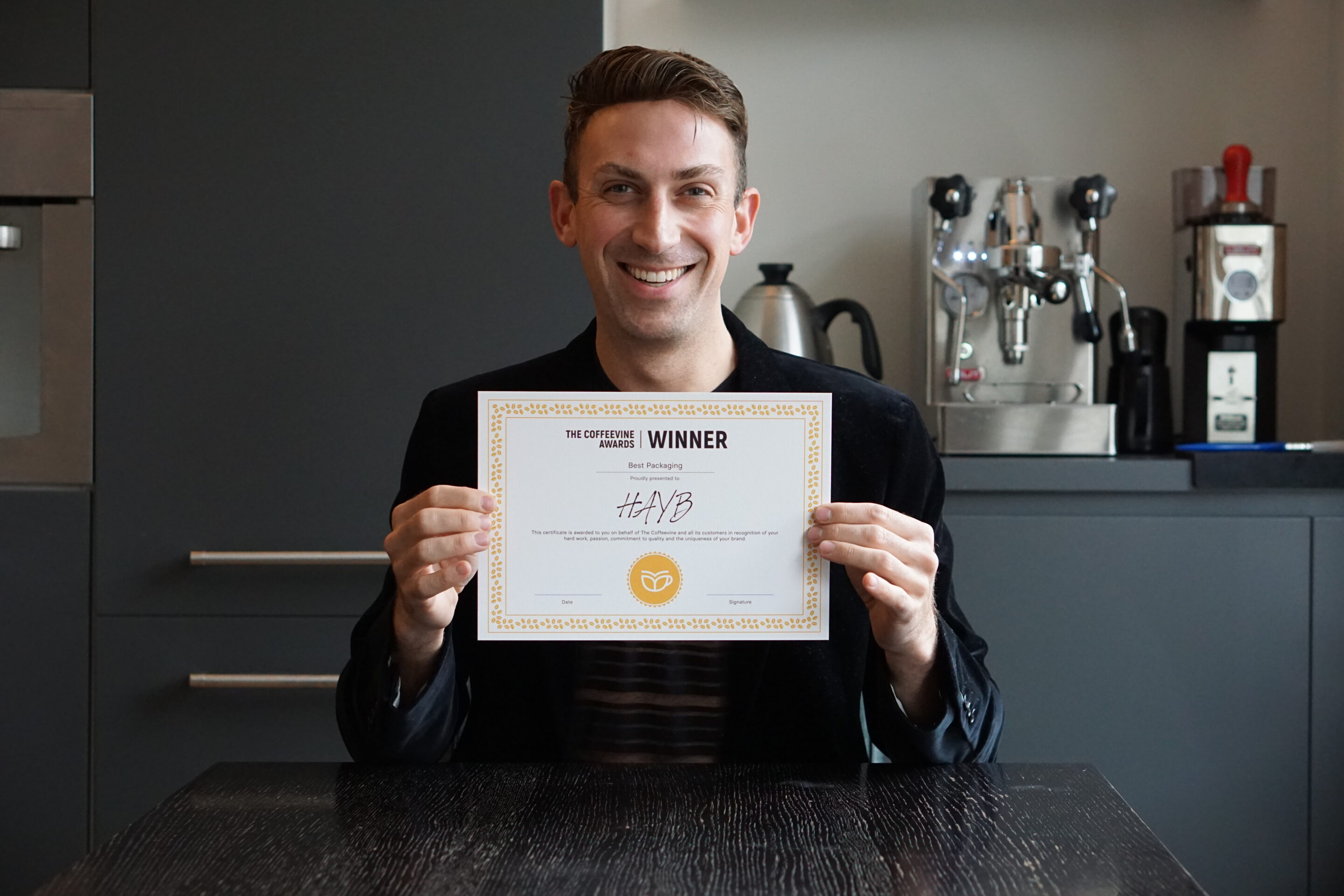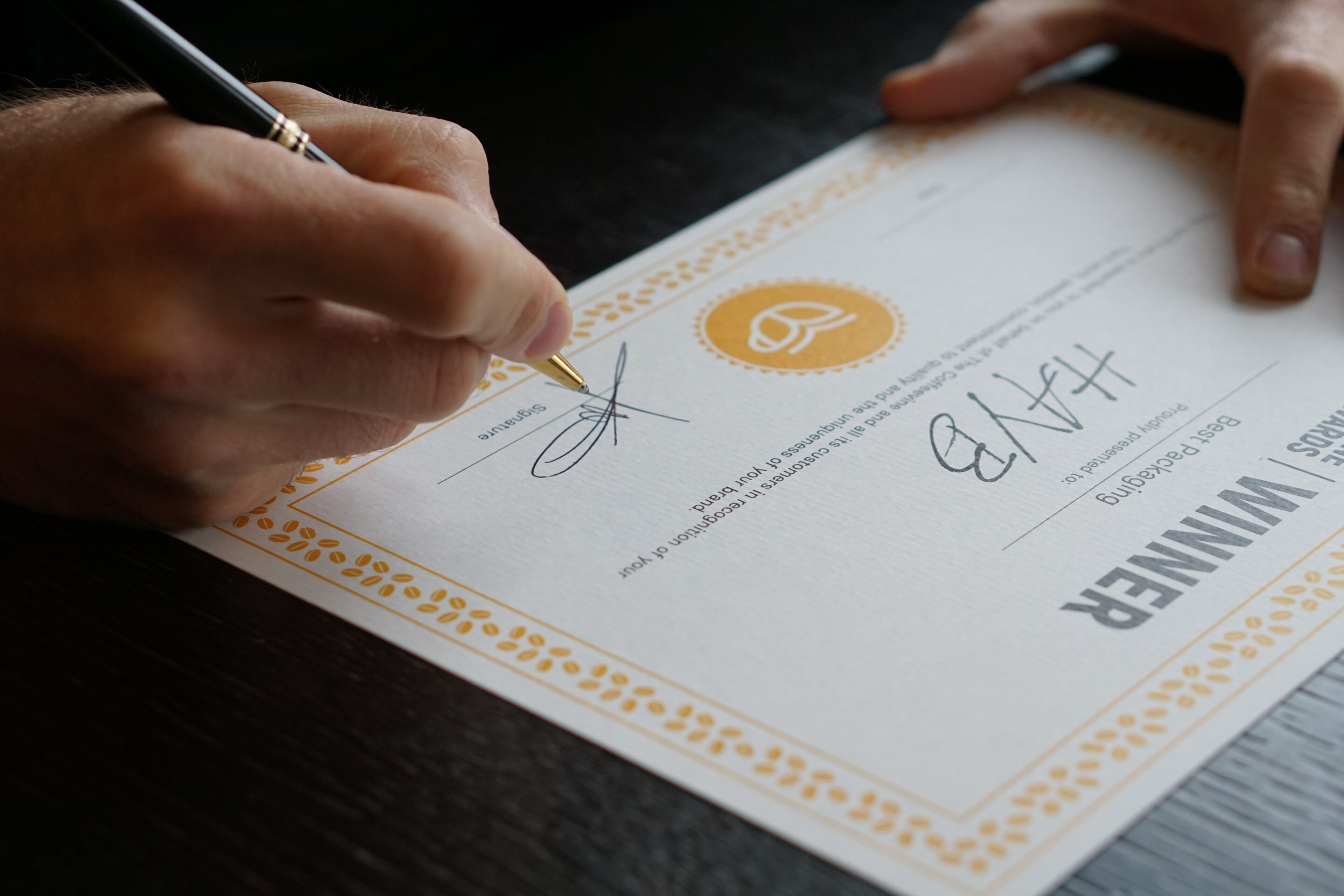 Who won this year's awards?
This year, all of the winners were either in Central or Eastern Europe, testament to the great work that continues to be done in this part of Europe. In particular in places like Poland, Czechia, Romania and Hungary, there are some truly outstanding coffee roasters who have greatly contributed towards advancing their own specialty coffee scenes.
Two winners were from Germany, a coffee powerhouse that has a huge range of talented roasters who are doing outstanding work in many fields ranging from importing green coffee to hosting barista schools and courses.
The winners of this year's Coffeevine Awards are:
Best Coffee Roaster:
MABÓ from Bucharest, Romania.
Founded by silver medalist World Roasting Champion Bogdan Georgescu, MABÓ has only been on the scene for a short while but already built up a solid following of dedicated fans all over the world. His washed Ethiopian coffee from Gora Kone got rave reviews from my subscribers.
Best Coffee:
Ethiopia Bombe Anaerobic – Elbgold from Hamburg, Germany.
Last year was the first time that I shared coffees with an Anaerobic processing method. Two in fact. One from Brazil roasted by Meron and one from Ethiopia roasted by Elbgold. It was the latter that won over everyone's tongues and hearts and ultimately clearly won the award for Best Coffee.
Best Packaging:
HAYB from Warsaw, Poland.
Polish roaster HAYB made its debut in my November 2020 Coffeevine box and immediately has people gushing over its adorable packaging featuring a cute sloth hanging from a tree. Sloths are endemic to Costa Rica where HAYB's gorgeous coffee came from and it was therefore no surprise that HAYB nibbed this one in the bud.
Best Newcomer:
19 Grams from Berlin, Germany.
I do my best to feature as many new roasters as I can while also giving a chance for old friends to come back over and over again. For the December 2020 box, I picked out a really outstanding selection of coffees that included my first pure Geisha from Finca Sonora in Costa Rica. This coffee was roasted by Coffeevine newcomers 19 Grams and they clearly won the award.
---
Are you keen to sign up for your own monthly coffee subscription box? Then simply pick your ideal size, preferred roast profile and let me take care of the rest.