"How we met?", Marco Paccagnella asked me. "Actually, Marco and Marc were working at Nomad and I was their customer ha ha." Such is the connection that brought us one of Barcelona's most exciting coffee roasters, Three Marks.
It's always intriguing to learn the story of how the people who end up founding and running the companies that I partner with for my monthly coffee boxes met and this anecdote is one that I particularly love.
In 2018, when Barcelona's specialty coffee scene was already pretty exciting, three men who have almost the same names clubbed together to start a new venture that bears their names and has since become a destination in its own right.
Today, I sat with one of the three Marks, Marco Paccagnella, to get a bit more substance on the early days of Three Marks, what they did during the first lockdowns and where they are going now.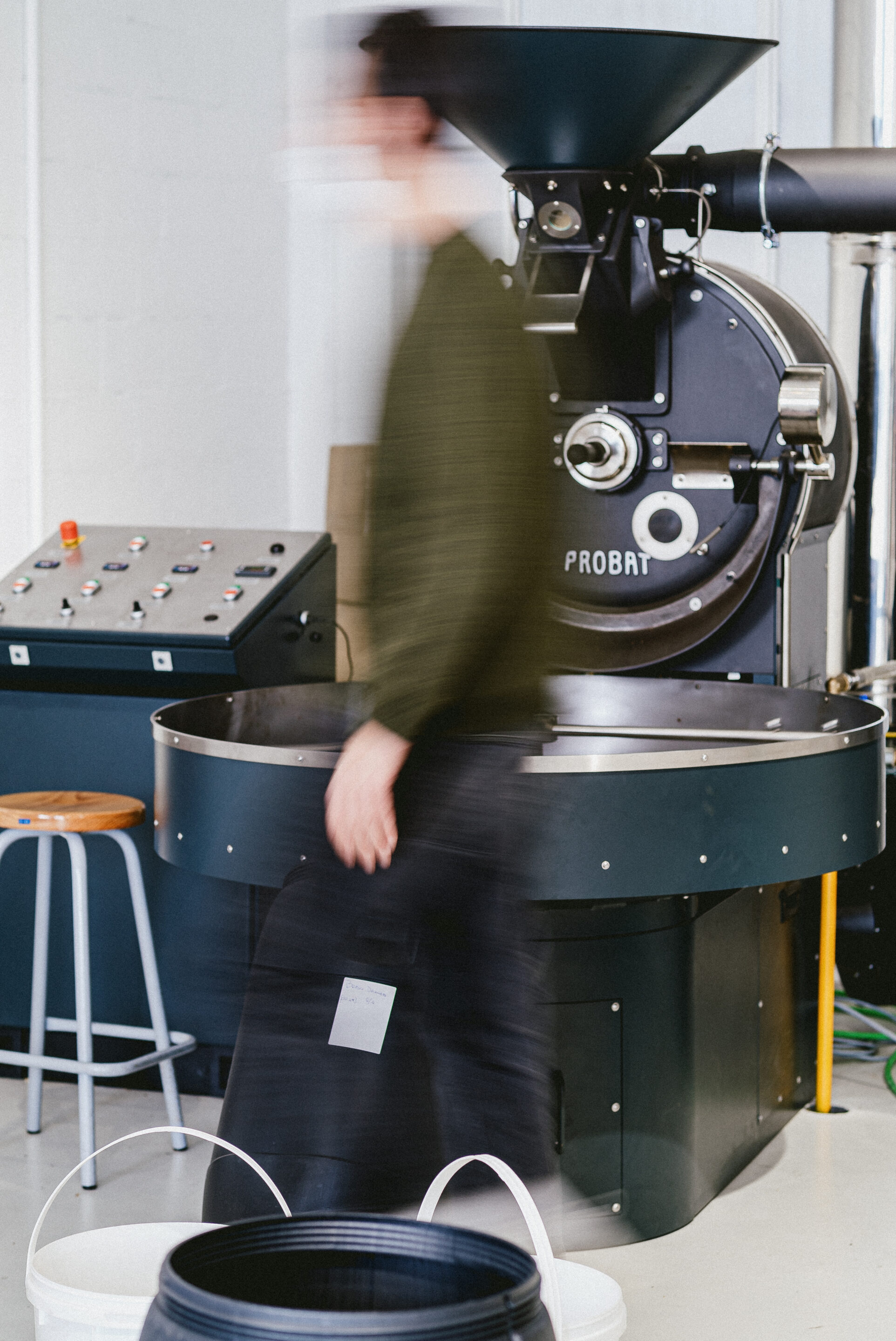 Marco who originally hails form Padua in Italy and studied design in Venice discovered his love of specialty coffee when he lived in London and upon moving to Barcelona, he instantly became a fan of Nomad, the city's most famous roastery. At the time, Marco de Rebotti was working as Nomad's head roaster – where he also happened to roast a Nomad featured coffee for us some time ago – while Marc Aguyé was running the iconic Nomad café at Passatge Sert.
Marco Paccagnella frequented this joint so regularly that he ended up living just above the café at some point. A fateful move. Not long after, the three friends began formulating the concept behind what eventually became Three Marks with its stunning first café in a rather unconventional residential neighbourhood.
"We look for great coffees that everyone likes and for more unique stuff that's more for the true coffee enthusiasts."
I first visited Three Marks the same year it was founded and instantly became friends with the amicable owners who have since been featured in my coffee boxes twice. Their upcoming feature in the February 2022 box will be their third.
What instantly strikes anyone who visits their café in Poble Nou is the beautiful aesthetic. The space has an industrial feel to it that would not be out of place in Copenhagen and yet, it showcases a unique warmth that has made this space so popular with coffee lovers and, I dare say, influencers.
Much of the visual idendity was created by Marco who continues to work as a graphic designer and helps to translate the brand's personality into tangible assets such as its brand new coffee retail bags that will launch later this year.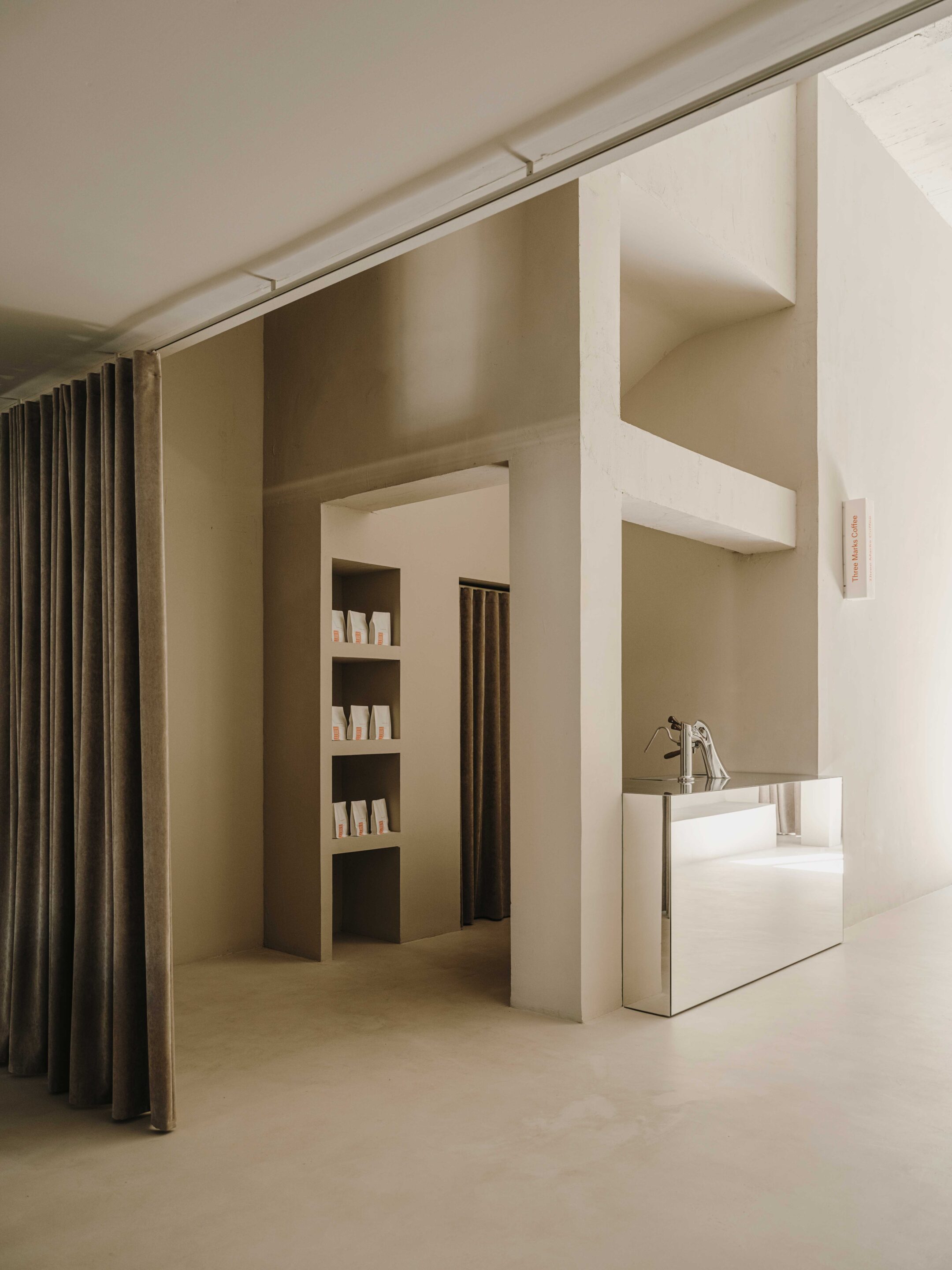 As Marco recalled during our conversation, Three Marks was on a steady upwards trajectory prior to Corona. Yet, they also felt like their growth potential was not being exploited sufficiently, partially, as Marco said, due to the fact that they did not have their own roasting operation.
"We were basically sharing a coffee roaster owned by another Barcelona based company, which made it tricky for us to fulfil spontaneous orders and make our own planning," he said.
A seed was already planted and when the lockdowns came, they took this as a chance to find their own space. "Basically, I was looking on this Spanish real estate site called Idealista and then I saw it," Marco told. They then got the financing ironed out and began work on what would effectively become their second café and roasting lab.
While the lockdowns and Coronavirus, in general, have had a serious impact on their business, Marco, Marco and Marc also saw it as an opportunity push ahead.
Most recently, they also opened a small new space that's shared with a creative study called Six and Five and which is halfway between the original café and the roastery. From the pictures on Instagram, it looks just as as stunning as the first café.
When it comes to running the daily tasks of the business, Marco is responsible for the company's design and takes part in the green buying. To my question what kind of coffees they like to source, Marco replied: "We look for great coffees that everyone likes and for more unique stuff that's more for the true coffee enthusiasts if you know what I mean."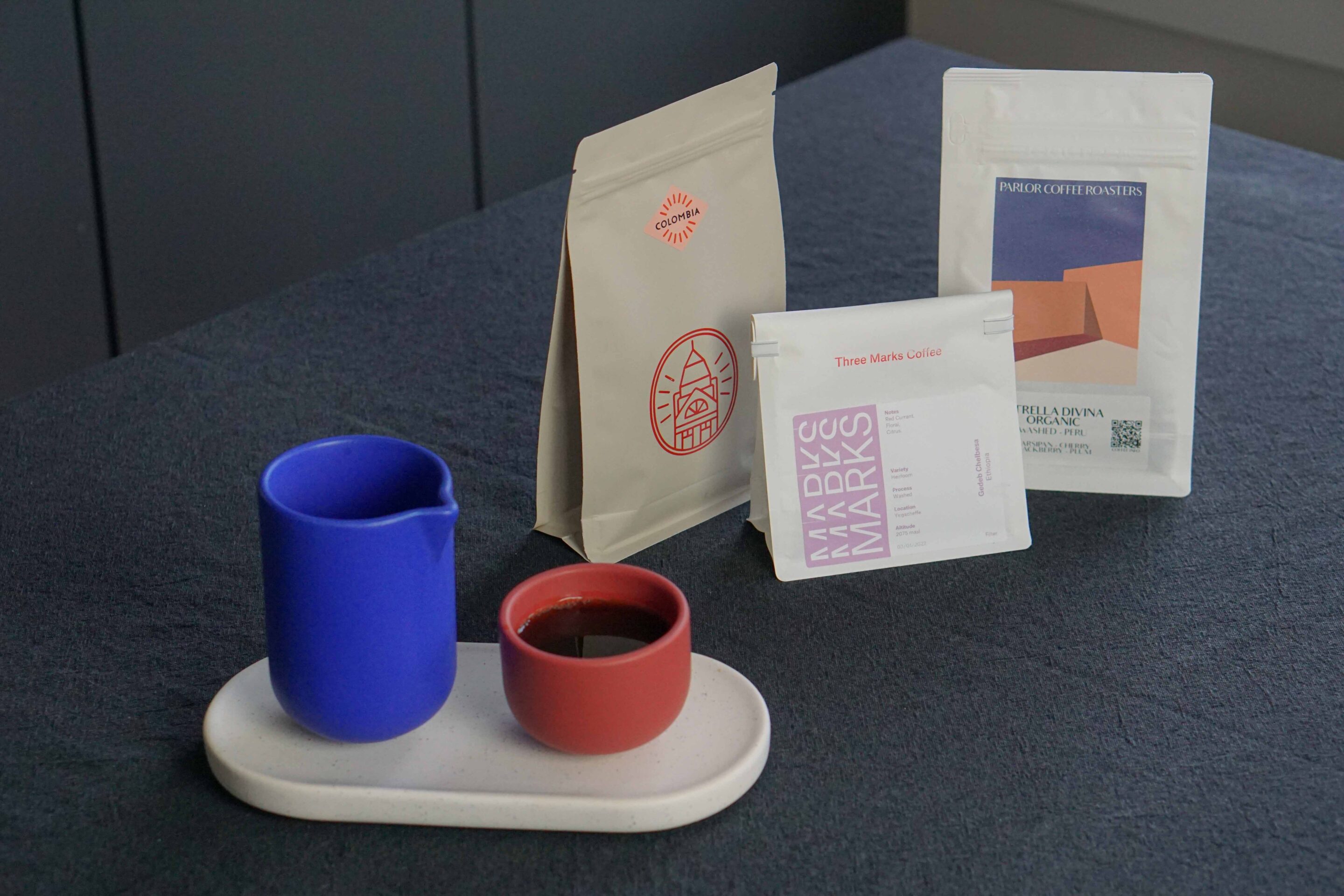 They have been working closely with Long Miles Coffee to source coffees from Burundi and Rwanda and have recently started new partnerships with a producer in Ecuador that they think has a lot of potential.
The Ethiopian coffee that they will roast for our February 2022 Coffeevine box is a great example of the kind of quality and flavour they like to go for. This washed Ethiopian coffee from Gedeb Chelbessa is fresh, clean and very floral and tastes absolutely delicious.
We're very excited to have Three Marks back again for a brand new feature in one of our Coffeevine boxes and look forward to sharing this exquisite coffee with you next month.
Keen to receive this coffee along with picks from Paper Mill in Estonia and Parlor Coffee in Belgium? Subscribe to our coffee subscription right here.