There are always certain places that leave a lasting impression on you. This can be anything from that beautiful spot where your partner told you 'I love you' for the first time, to that great restaurant where you met a bunch of awesome people or that one hotel where you had foodpoisoning and spent all night in bed. Haha. Ok. The last one was naughty but you know how it goes. We attach very specific meaning to places where we had certain unique experiences and we treasure or hate them forever.
For me, one of those places that I will treasure forever is Kyoto. The magical Japanese city is known for its rich history, spiritual import and stunning architecture but it's also a Mecca for specialty coffee lovers in Japan. When I was there a few years ago, I knew I would be in for a treat. Tucked away on a non-descript car park is a modern-day shrine to specialty coffee that is run by Masahiro Kaneko and his wife Ayumi.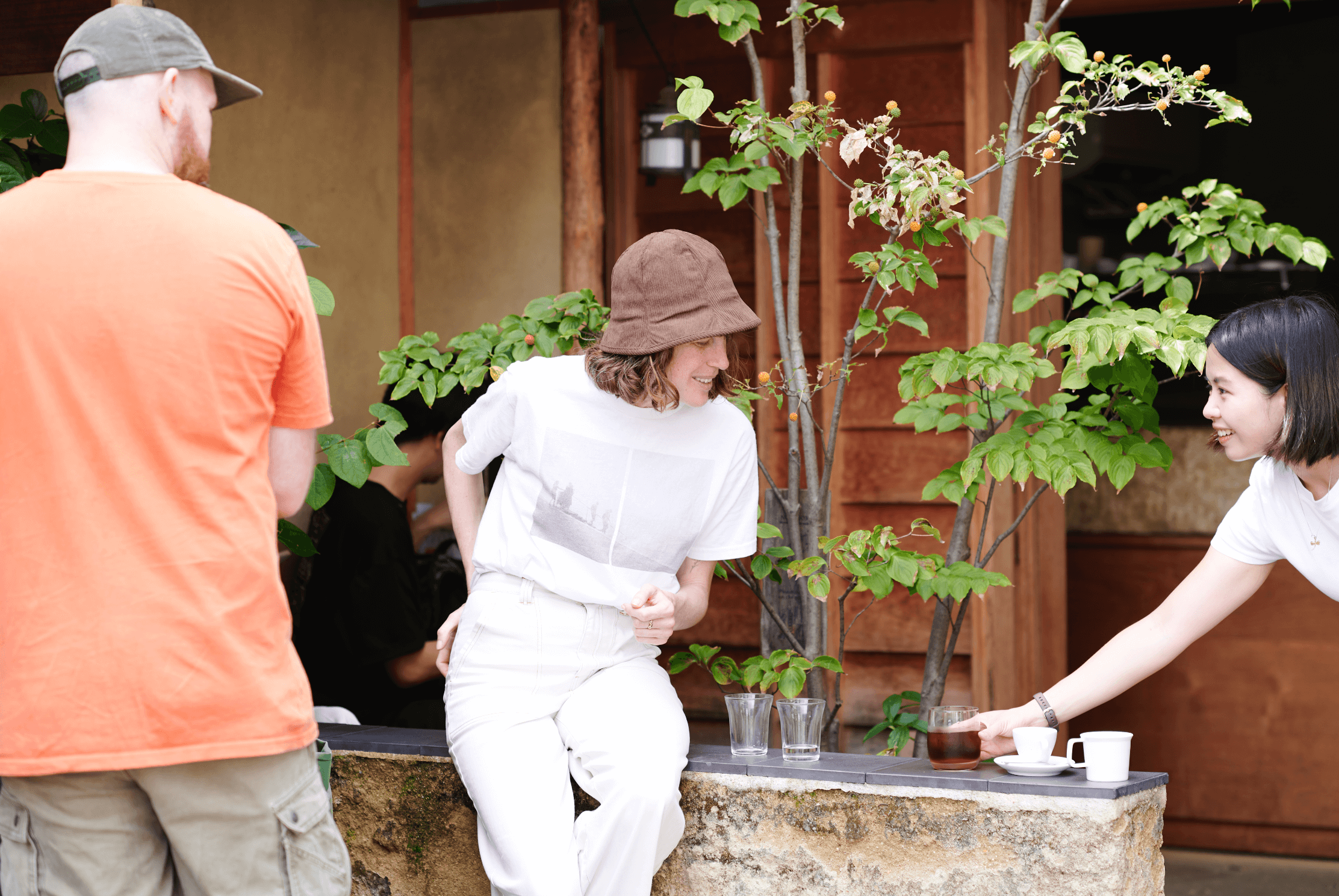 During the three to four days that my friend and I were in town, I visited Weekenders various times, had the opportunity to participate in a cupping along with other internationals and even checked out their roastery, which is close to Kyoto university and incidentally occupies the space of the original Weekenders café. Every time, I was welcomed like a friend and experienced Japanese coffee culture and hospitality from its sweetest side. I am fortunate that in the years that followed, we kept in close contact, working together on a first sample run for what would eventually become Freshdrip and featuring Weekenders in a regular Coffeevine box back in 2016.
Naturally, many years have gone by since then and from what I know, Weekenders is stronger and better than ever. Many of my coffee friends often send me pictures of themselves visiting Weekenders and praising their experience. Thus, while curating the list of roasters that I wanted to invite to be part of our new Global roasters box, Weekenders was at the very top of that list.
For the most recent cupping that we hosted in Amsterdam, Ayumi sent us two coffees to choose from but it was the washed Ethiopian coffee from Halo that spoke to us the most. Halo is a processing station in Yirgacheffe that is well known for its clean and floral coffees of which this is a great representative. Couple this with Masahiro's skillful touch and you get a stuning coffee that tastes like wild flowers and citrus. It's everything we love in a washed Ethiopian coffee and it will offer a tasteful introduce to our lovely friends from Kyoto if you don't know them already.
---
Receive this coffee along with a sweet and syrupy natural processed Mexican coffee from Quentin as part of our upcoming October 2023 Global coffee roasters box. Order a one-off box now Ships on 19.10.2023.