Enghave Kaffe – Copenhagen (DK)
Where old school choppers meet great coffee
opening times:
Mo - Th: 7:30 - 18, Fr: 7:30 - 20, Sa: 9 - 20, Su: 10 - 16
wifi:
No
urls:
Website
price check:
Espresso: 24 Kroner / Flat White: 28 Kroner
machine:
DC Pro
coffees on offer:
various Espresso and filter roasts by Kontra
milk:
Thise mejeri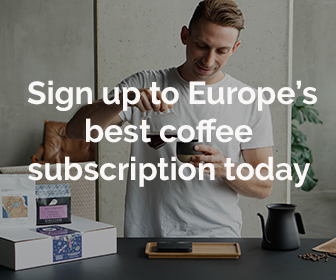 Enghave Kaffe – Copenhagen (DK)
Where old school choppers meet great coffee
If there is one Scandinavian city where I could see myself living then it would be Copenhagen. It's close enough to the continent to still have a relatively moderate climate, everyone cycles everywhere, you can drink in the streets, its citizens are ridiculously good looking (my ego took quite a few hits), the food is fantastic and great coffee is virtually flowing everywhere. If it just wasn't so damn expensive!
As my friends and I went for a wander around hipster Vesterbro on a gorgeous Saturday afternoon, I kept asking them to stop so I could take a peep inside the various cafes that we walked past. Although my caffeine tolerance is relatively high, above average I would even say, there was only that much coffee I could drink in the space of 1 hour before I would have gone into cardiac arrest.
One of the places that really stood out for me was the newest kid on the Vesterbro coffee scene, which from the outside looks a bit more like an old English pub. Enghave Kaffe is the kind of place that looks great at first glance but becomes even more interesting when you start questioning the barista to find out the story behind it. It was only 3 weeks ago, so at the beginning of May 2013, that old school chopper aficionado Allan opened his specialty coffee shop and if the local whispers are to be believed, on the day of the opening, the streets and square outside were filled with the satisfying broooooom broooooom that only choppers from the 50's and 60's can create. It seemed as if all of Allan's Old School Rocker Killer Babbas came out to play. "Allan and his friends are really nice guys. Not criminal bikers like a lot of the others," Rasmus, the barista told me as I inspected the old chopper in the back. Glad we got that straight then. Funnily enough, I heard on the grapevine that local institution Joe & The Juice is run by the bad guys. Better keep away from that then.
What I loved about this place was how you felt like you were sitting in someone's living room, with the fire wood under the tables and the warm colours that were used throughout. Local coffee roasters Kontra Coffee provide the beans, which come in funky looking clear plastic bags. When I told Rasmus that I felt like something light but chocolatey, he went straight for the "After dinner" roast.
"This is my favourite. It's just super nice," he said." "Fine, if it's your favourite then I'll even skip having a Flat White to give this baby a shot," I replied.
After a while Rasmus came outside to have a smoke and we ended having a chat. When I told him that I was from Hamburg he said he had recently been interviewed by a magazine from Hamburg. "What was the interview about," I asked? "Oh I play in a band. We make dreamy rock, haha. I guess that's the best way to describe it," he said. I asked him what his band was called and he told me: "Far away from Fiji." Really?
"Yea, so we have this agreement that on the day we play an actual gig on Fiji, we'll call it a day." I took a big gulp from my delicious coffee and replied: "Well, let's hope you don't get to play there then." We had a good giggle.
More Reviews from Copenhagen & Denmark