Reykjavik Roasters – Reykjavik (IS)
Icelandic coffee culture at its best

Reykjavik Roasters – Reykjavik (IS)
Icelandic coffee culture at its best
There is something truly magical about Iceland. Its remoteness, its incredible landscapes, its culture and its food all make this small but fascinating country one of the world's most popular tourist destinations. For a good reason.
Its small and compact capital Reykjavik is a friendly city that sports world-class music events, unfathomable culinary adventures, and most importantly, excellent coffee.
One its leading coffee spots is Reykjavik Roasters, a small coffee bar and roastery just at the top of Frakkastigur. Previously known as Kaffismiðja Íslands, Reykjavik roasters is run by an award-winning collective consisting of Imma, Tumi, Torfi and Dussy.
---
DISCOVER THE BEST COFFEES IN THE WORLD FROM A BOX AT YOUR DOOR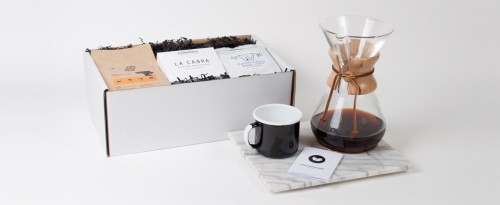 Join our awesome coffee club today and receive a monthly coffee box with up to three incredible coffees from the world's most exciting roasters. Plans start at €14 p/m plus shipping.
Join now
---
The place feels more like someone's living room and it's not unusual to see groups of locals knitting pairs of gloves while sipping on a perfectly brewed cup of coffee.
Coffees are roasted on a compact Dutch-built 6kg Giesen roaster and the team carefully selects the coffees it wants to source, roast and sell.
In a country that experiences endless nights of winter and short summers, coffee is the fuel that keeps it ticking. But not matter what the purpose of your visit is, make sure you pay these guys a visit!
More Reviews from Reykjavik & Iceland