"We drink soooo much coffee in Israel. You wouldn't believe it!," my friend Michal told me before I went to Israel to attend some communal friends' wedding near Tel Aviv a few weeks ago. It didn't come as a massive surprise, to be honest. Most countries in that region are big coffee drinkers despite the sometimes suffocating heat outside. But as I said in my previous post about Cafelix, I arrived in Tel Aviv with very little to no knowledge about the local specialty coffee scene and mostly relied on my friend Kaie Bird of Sharing Tables to point me in the direction of all the city's best coffee bars.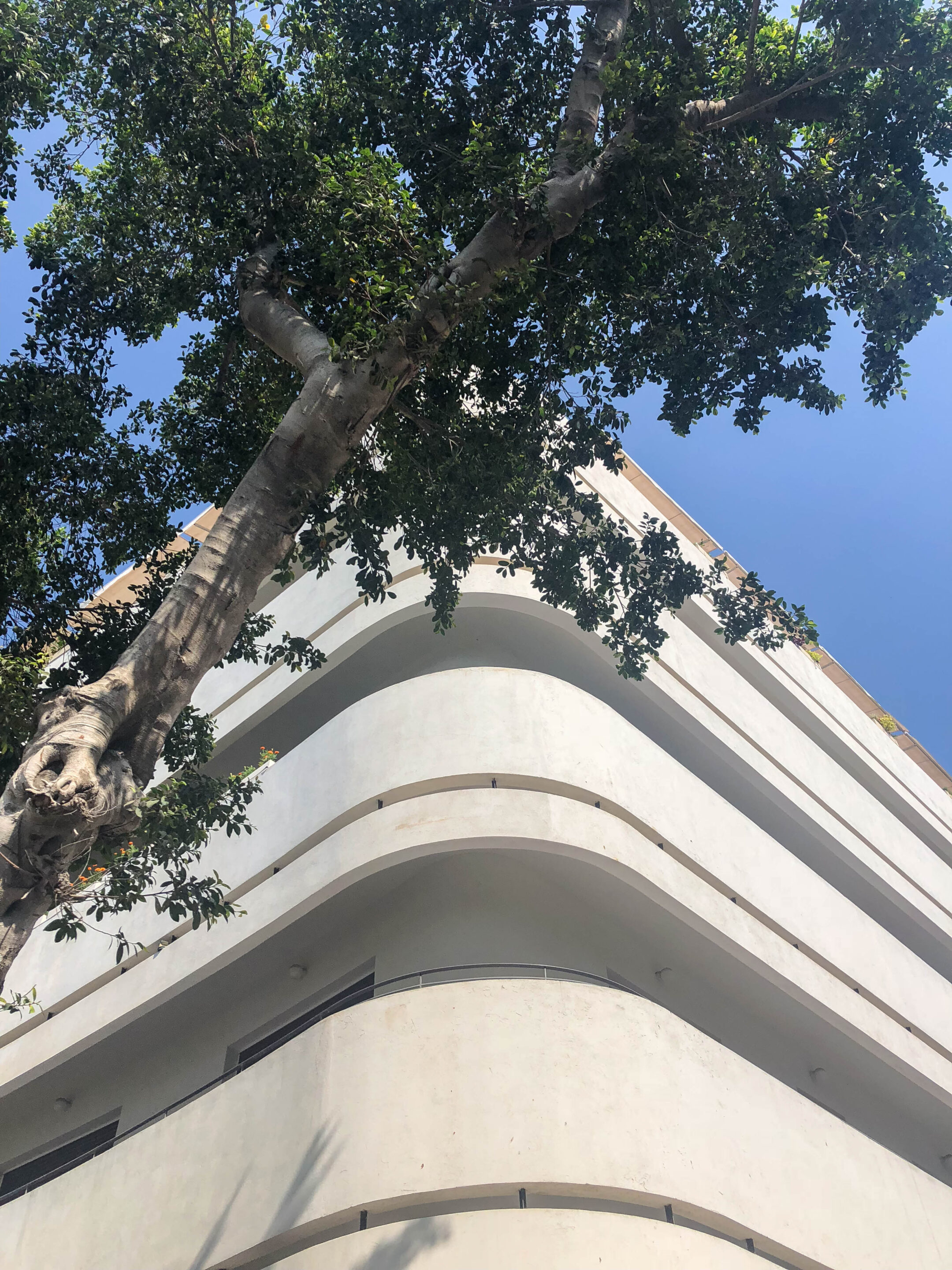 My hotel was conveniently located right in the centre of town on the busy Dizengoff Square that is home to a few nice restaurants, bars and Nahat, one of the city's best coffee bars. After dropping off my bags and grabbing a scrumptious serving of roasted cauliflower with tahini at La Shuk, I popped across the square to get my afternoon caffeine shot. I grabbed a table outside from where I had a great view of Tel Aviv's epic 'White City' buildings that comfortably hug the round square.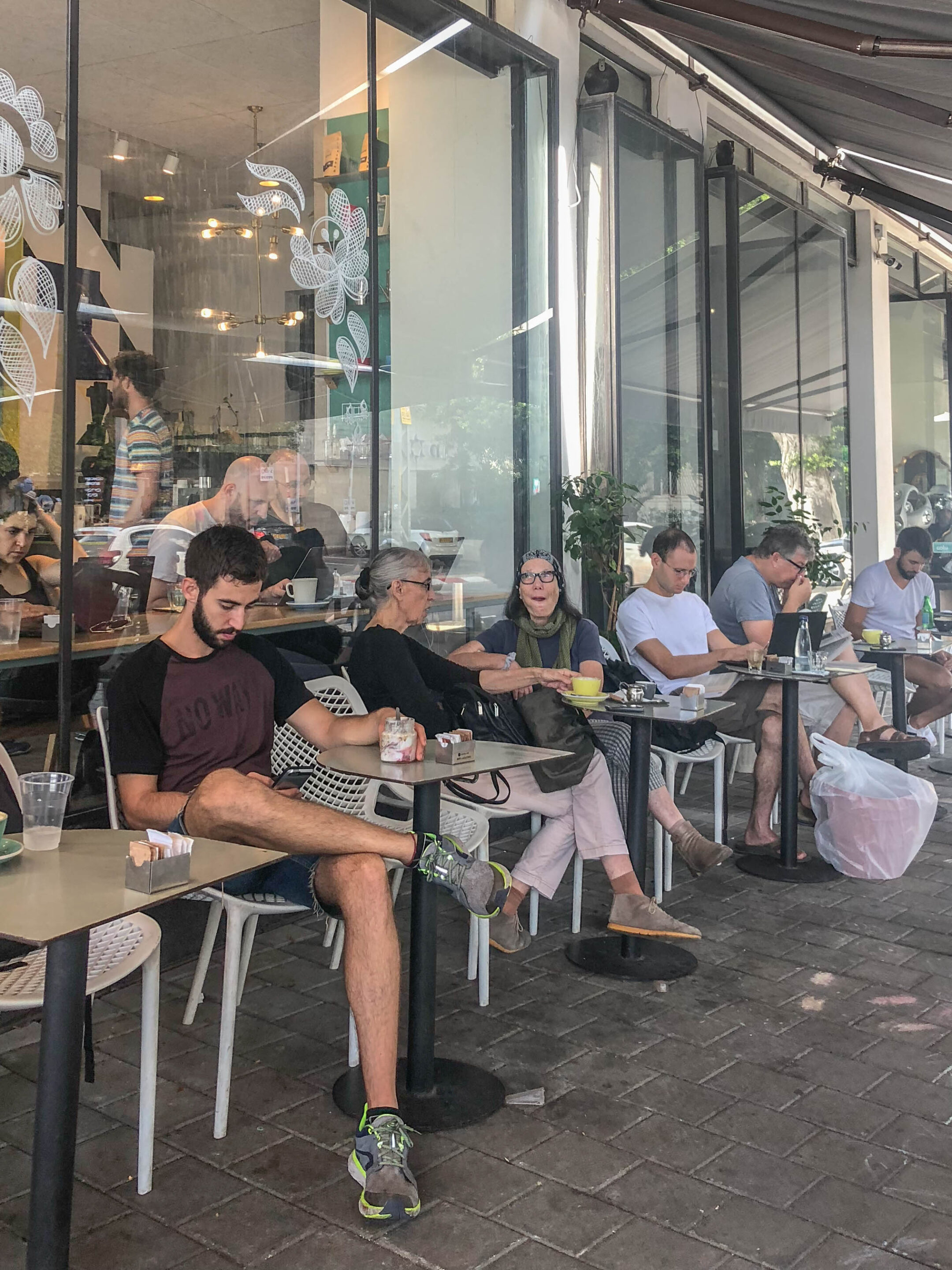 Nahat was founded in 2015 by seasoned coffee professionals Dan Urieli and Assaf Bitton during a time when traffic on the square was still being directed across two levels, completely blocking the view across the square. Now, with the elevated level gone again, Nahat is much closer to the true meaning of its name that stands for relaxation and inner peace.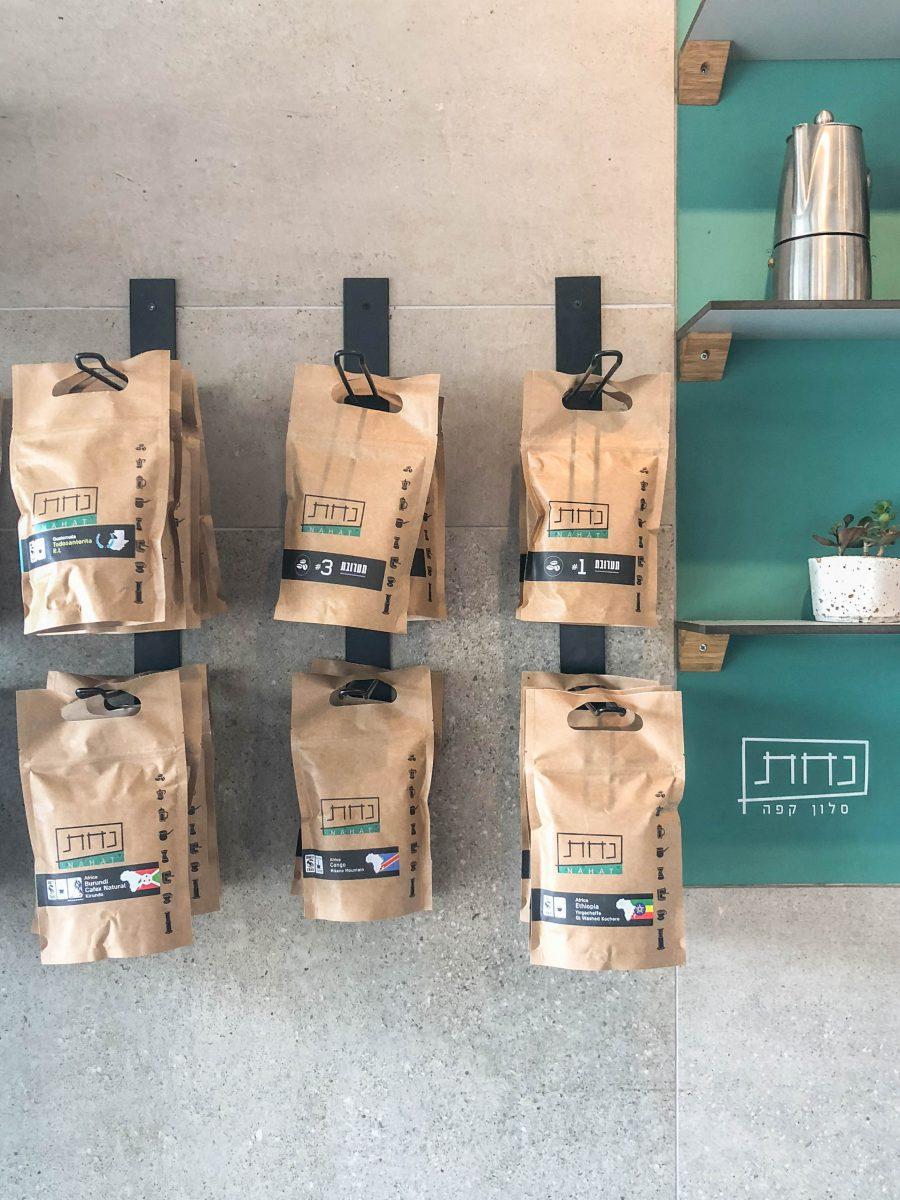 I was pleasantly surprised by the table service, something that is not always a given for a café of this size and after a quick glance at the menu, I promptly settled on a flat white. It was that time of the day. Other guests were drinking iced coffees or tucking into homemade paninis while I surveyed the interior from my vantage point outside. All along the windows, there were people working away on their laptops while the bar demonstrated a healthy dose of activity. After I took my last sip, I popped inside to take a look around and check out the range of coffees on offer.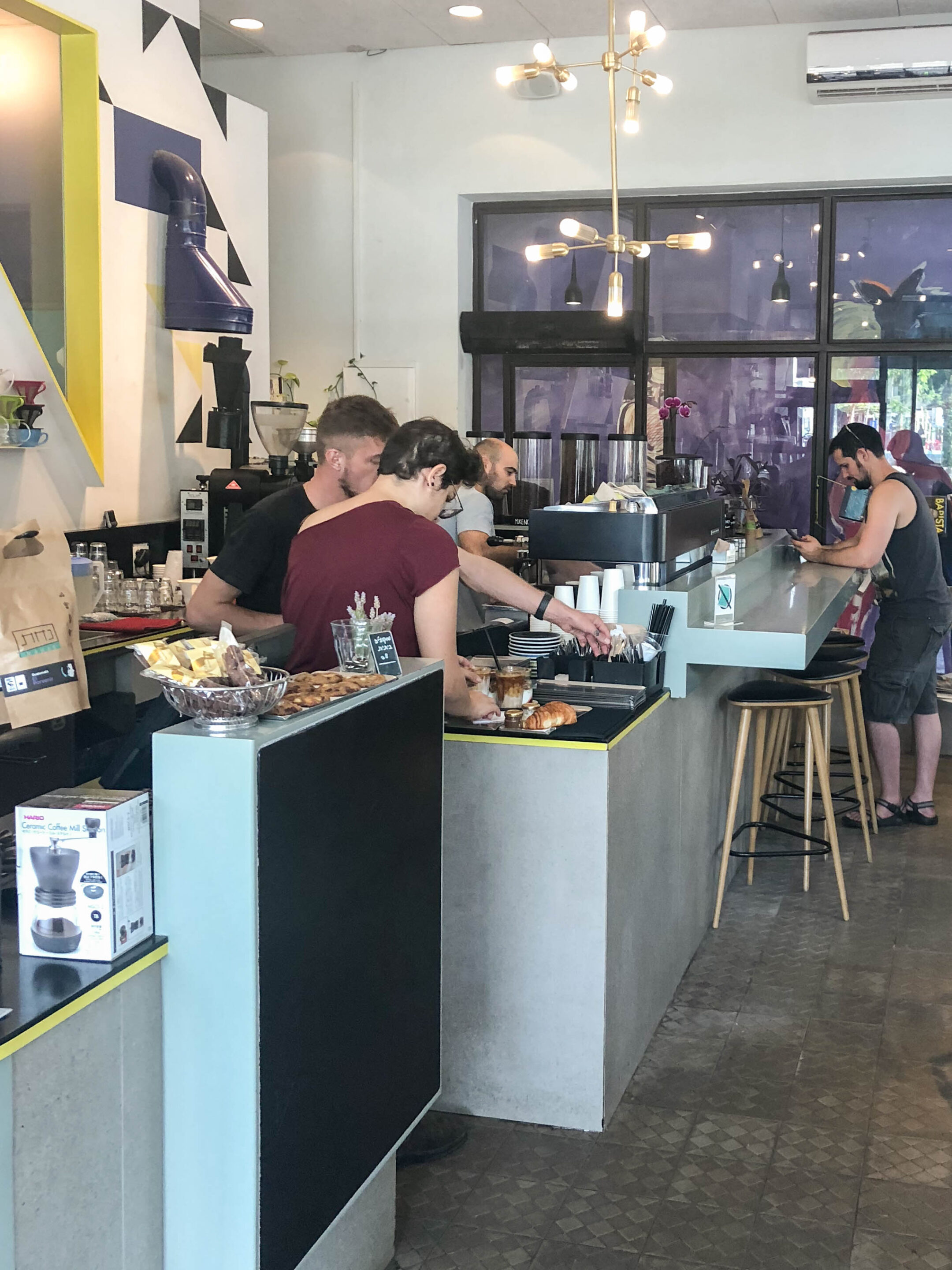 At Nahat, all coffees are roasted on a fully automated, locally designed Solar Shop roaster by Coffee Tech and on the far side of the bar, there is a display of the various green coffees that are used at any given time. Some are turned into blends and others are sold exclusively as single origins for filter. In addition, all pastries and desserts are prepared in-house. I was told by Dan during a conversation we had after my visit that the chocolate chip cookies are dangerously good. Well, now I have just another reason to go back.