When it comes to food and drink Spain is a truly heavenly destination. There are very few places in the world that can rival the Iberian peninsula's offerings. One region that stands out the most is the Basque Country in the nation's North East. Famous for its delicate and beautiful Pintxos and home to two of the world's 10 best restaurants, the area around Bilbao and San Sebastian will make your foodie dreams come true and certainly bust your belts. But what about the coffee?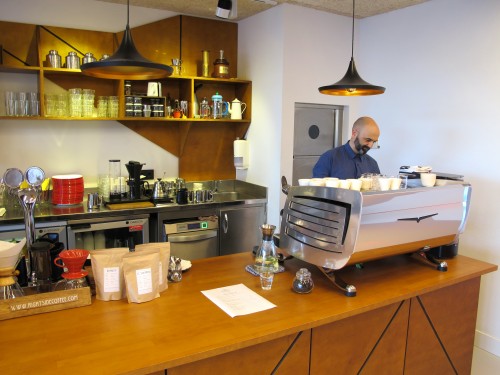 During my stay in Bilbao I got tipped off to visit a place called The Loaf, located on the beach front just a few meters further than Kuursaal, the big events center on the water. Run by a dedicated team of bread and coffee aficionados, The Loaf literally baked the kind of bread that makes your eyes and mouth water.
I had been told that The Loaf was associated to Barcelona-based roasters Right Side Coffee and the coffee was the work of  4 times national barista champion Javier Garcia. Indeed that was the case. Not only is Javier a legend in the small but fast growing Spanish specialty coffee world, he is also a Basque Country native who set out to change the local population's perception of great coffee.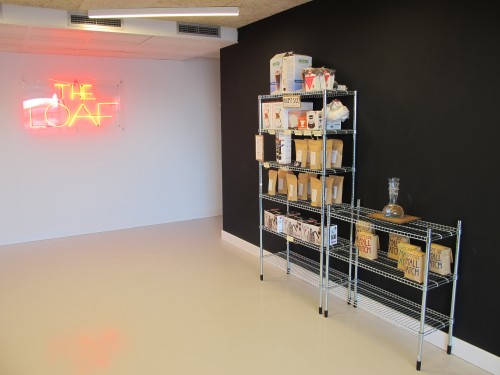 The bakery is located right next to the shop and café and you walk right past it on the way in. It's wonderful to see so much gorgeous bread being baked right in front of your eyes and you can rest assured that there are big lines every day, all day.
---
DISCOVER THE BEST COFFEES IN THE WORLD FROM A BOX AT YOUR DOOR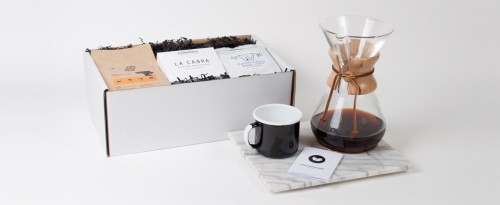 Join our awesome coffee club today and receive a monthly coffee box with up to three incredible coffees from the world's most exciting roasters. Plans start at €14 p/m plus shipping.
Join now
---
Since my visit, Javier has left The Loaf to concentrate on building up his own coffee roastery Sakona that will soon open its doors in his hometown Irun, close to the French border. However, new manager Xabier de la Maza Aramburu assured me via email that the guys still continue serving Right Side Coffee and that their brand new basement bistro has been operational since the beginning of the year.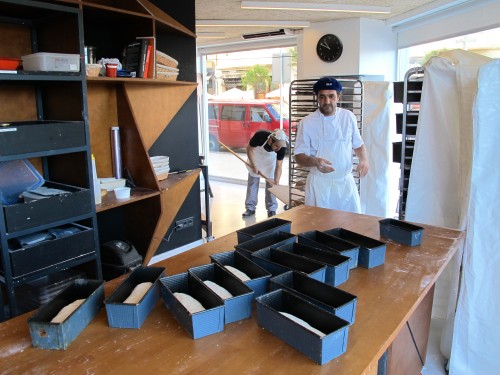 Their menu will comprise a number of interesting dishes with influences from Vancouver and Asia, something that will be a nice counter balance to San Sebastian's world-famous Basque cuisine (you will never get enough of this, I promise).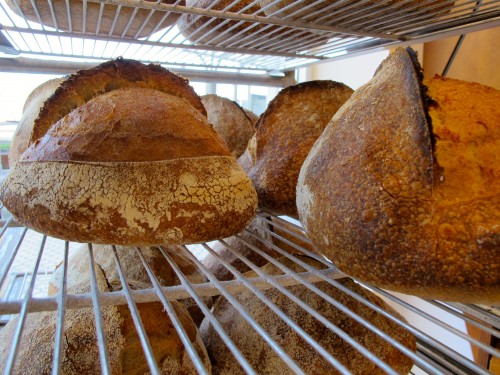 On the morning of my visit in 2014 Javier offered me to try the El Socorro from Guatemala as both espresso and filter and I was immediately overwhelmed with the exquisite flavours. As an espresso this coffee showed notes of marzipan and milk chocolate, which was a truly refreshing sensation following a lot of bad coffees that I had consumed thus far.
Then, Javier gave me a fantastic tip as he handed me a tray with said El Socorro brewed using a V60. "Just take this tray and go sit on the wall overlooking the beach. There is truly no better place to enjoy your morning coffee," he said. Boy was he right.