Zürich is the kind of city that really encourages you to spend time outside, especially in the summer. The other week, I went to visit some friends who had recently relocated to the Swiss city and who had been pestering me to come visit. My idea was to spend a relaxed weekend in the city, enjoying the lake and doing some hiking nearby. In fact, I managed to do both despite the weather turning on us towards the end.
One of the first things I got up to after having lunch with one of my friends who now lives there was to head down towards the Josefwiese neighbourhood where a very famous coffee shop has one of its two outlets. MAME. You might know MAME because its co-founder Emi Fukahori is a world-renowned barista champion who is a former World Brewers Cup Champion, repeat national Barista Champion and finalist in the World Barista Championships.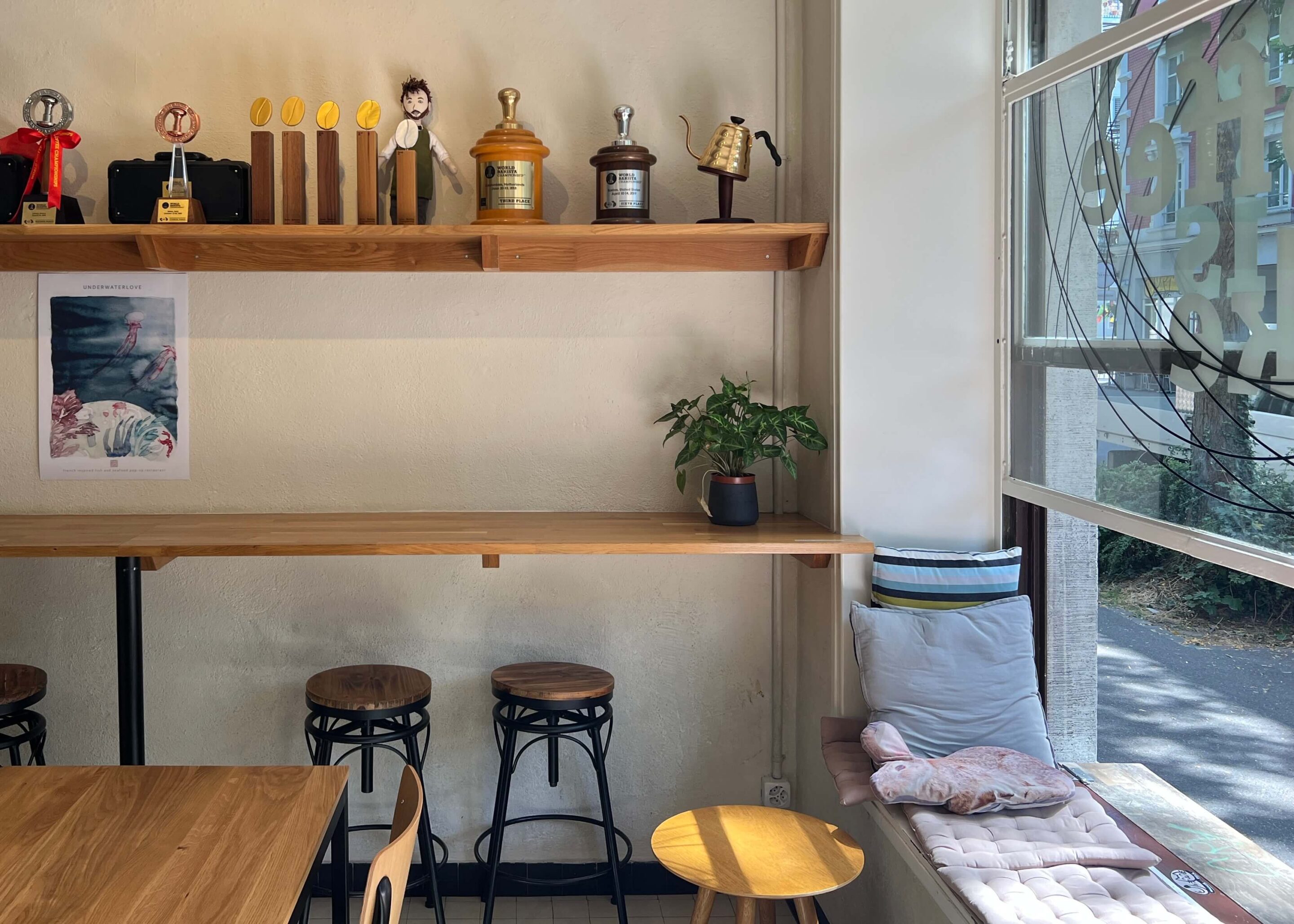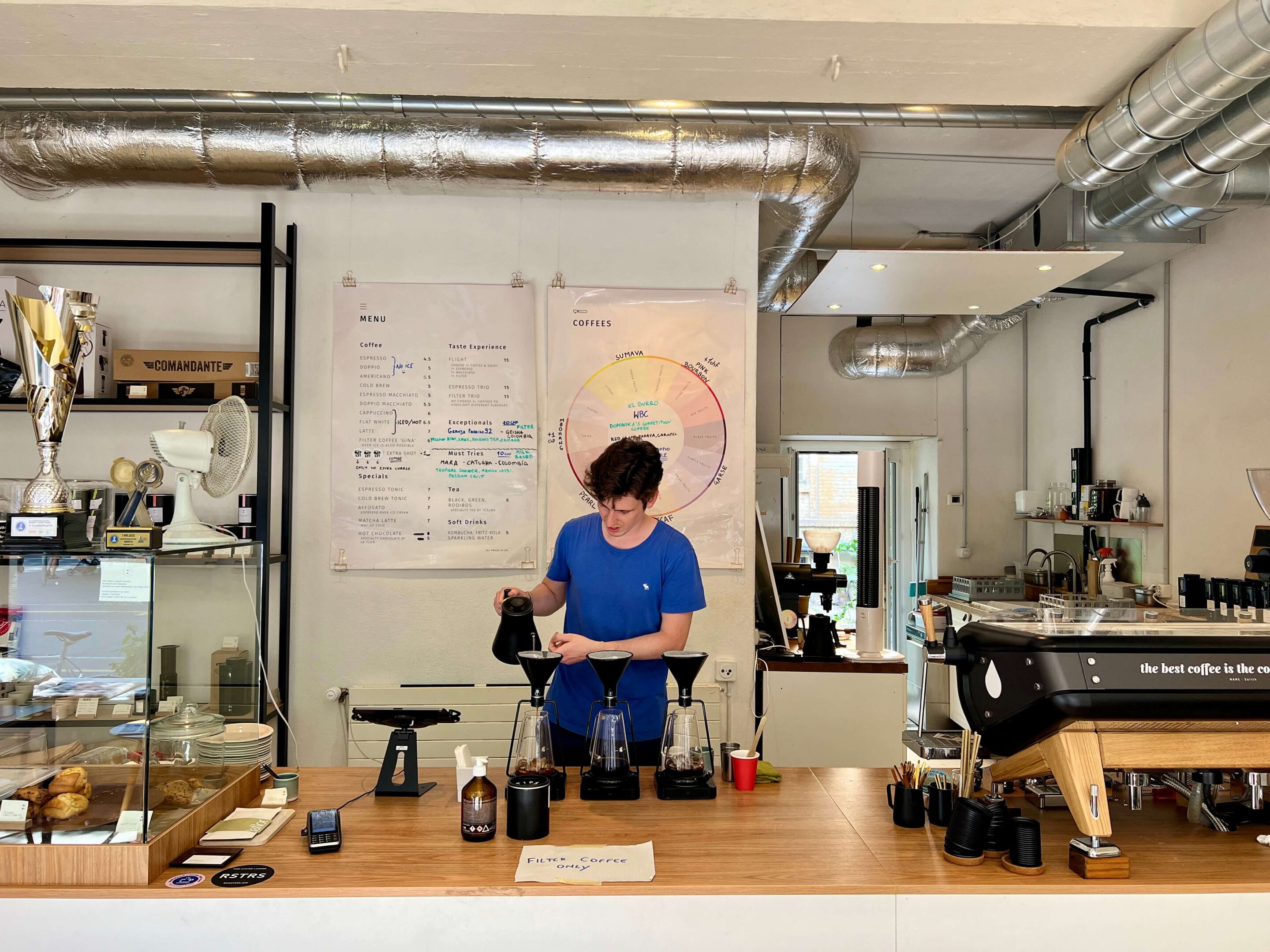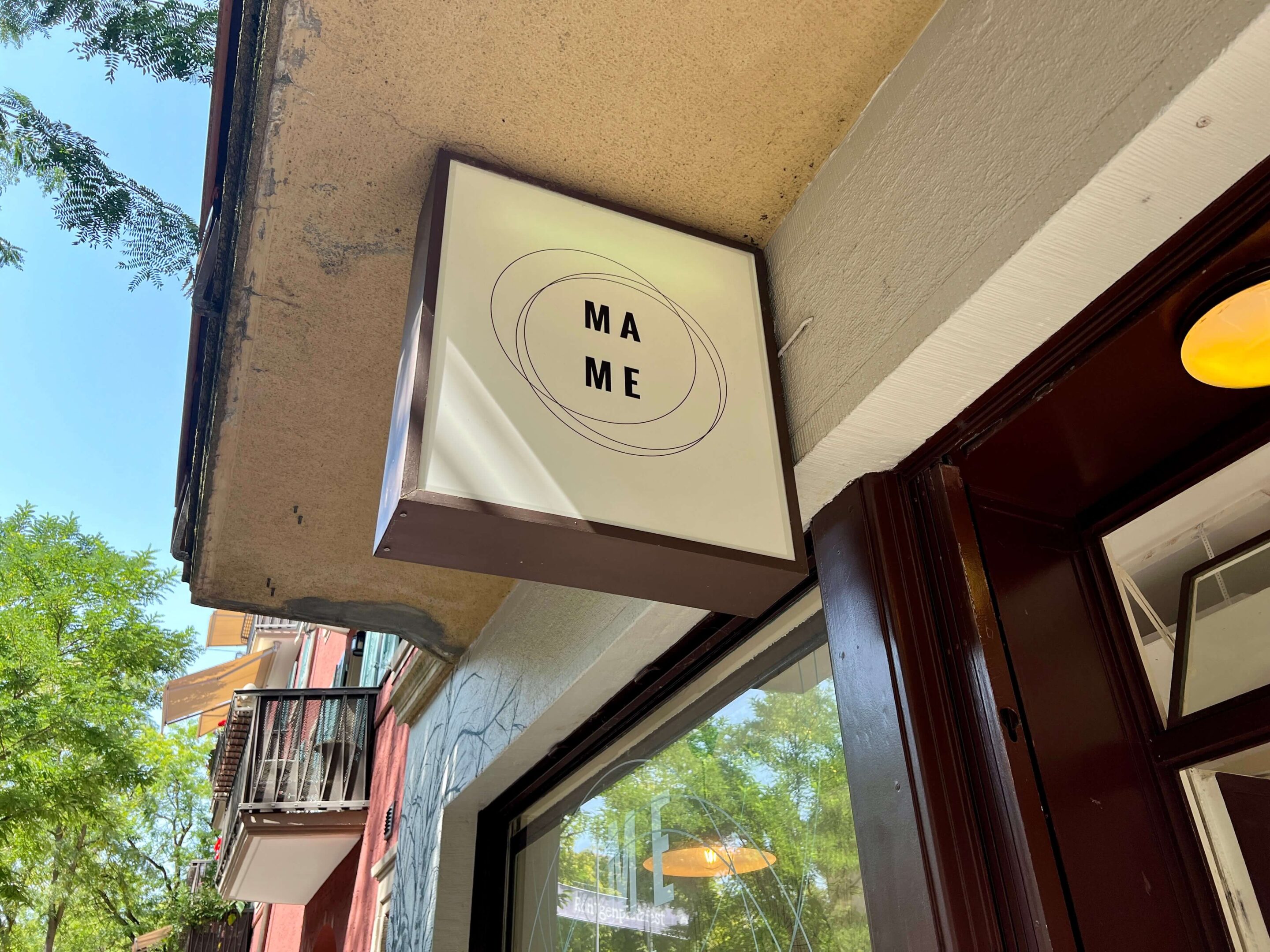 When you walk into the café, you are invited to survey the many trophies that decorate the shelves and are testament to this business' unparalleled winning streak. Prior to my arrival, I had been chatting with Emi via Instagram and though she was away that day, she told me that Daniele Ricci would take good care of me in her absence. THE Daniele Ricci who was the runner-up at this year's World Barista Championships in Athens. In fact, it was only a few weeks before that I sat in the gallery and watched his performance and now I was suddenly coming face to face with this talented man.
The truth is, we had never met in person but we had certainly heard of each other. As I approached the bar, Daniele looked at me and we both said 'I know you' before laughing and embracing like old friends. Thankfully, it was a quiet Thursday morning and Daniele had plenty of time to chat, unlike during my second visit on the following Sunday when the place was packed and a total of three baristas were churning out one drink after the other.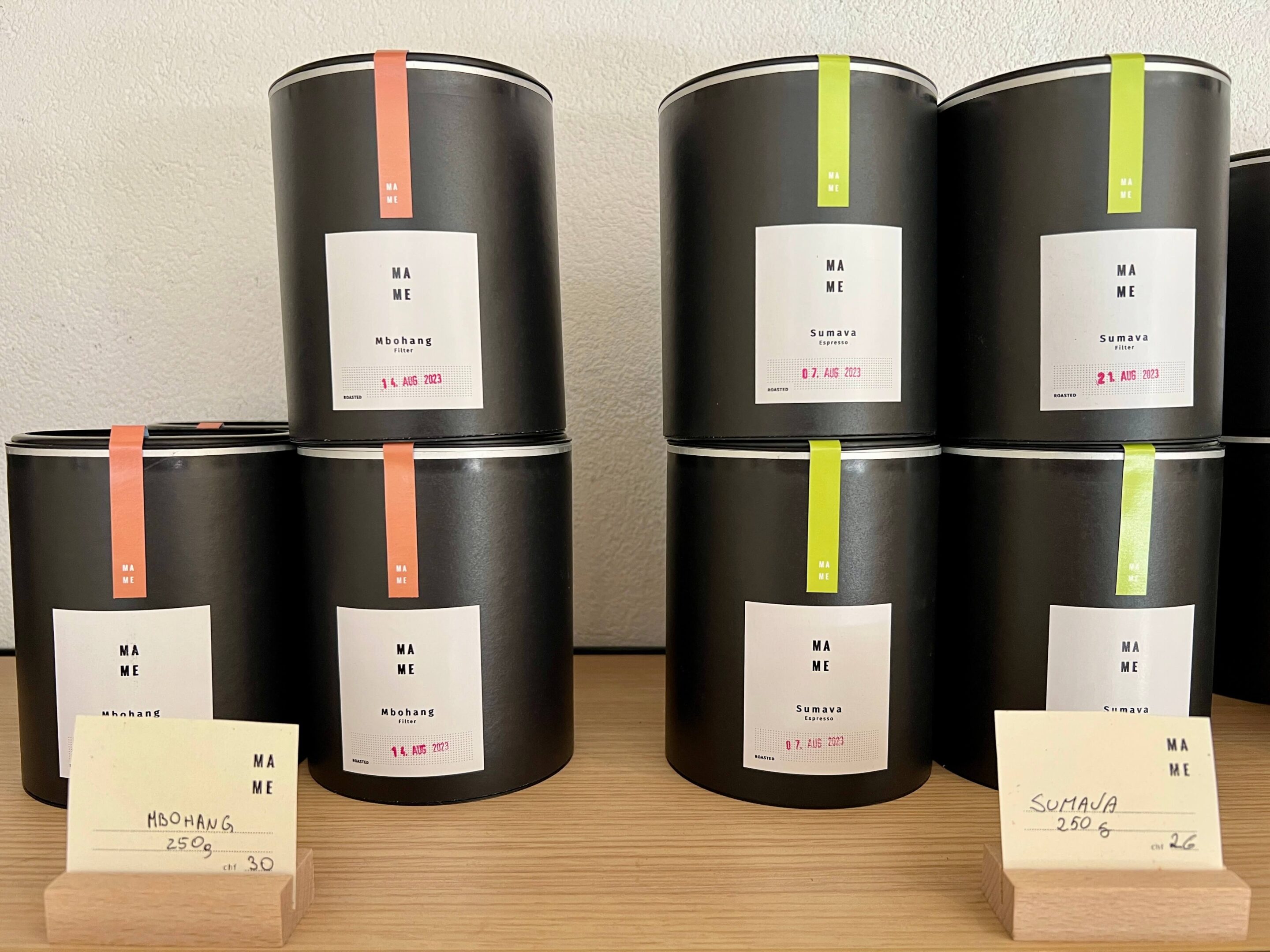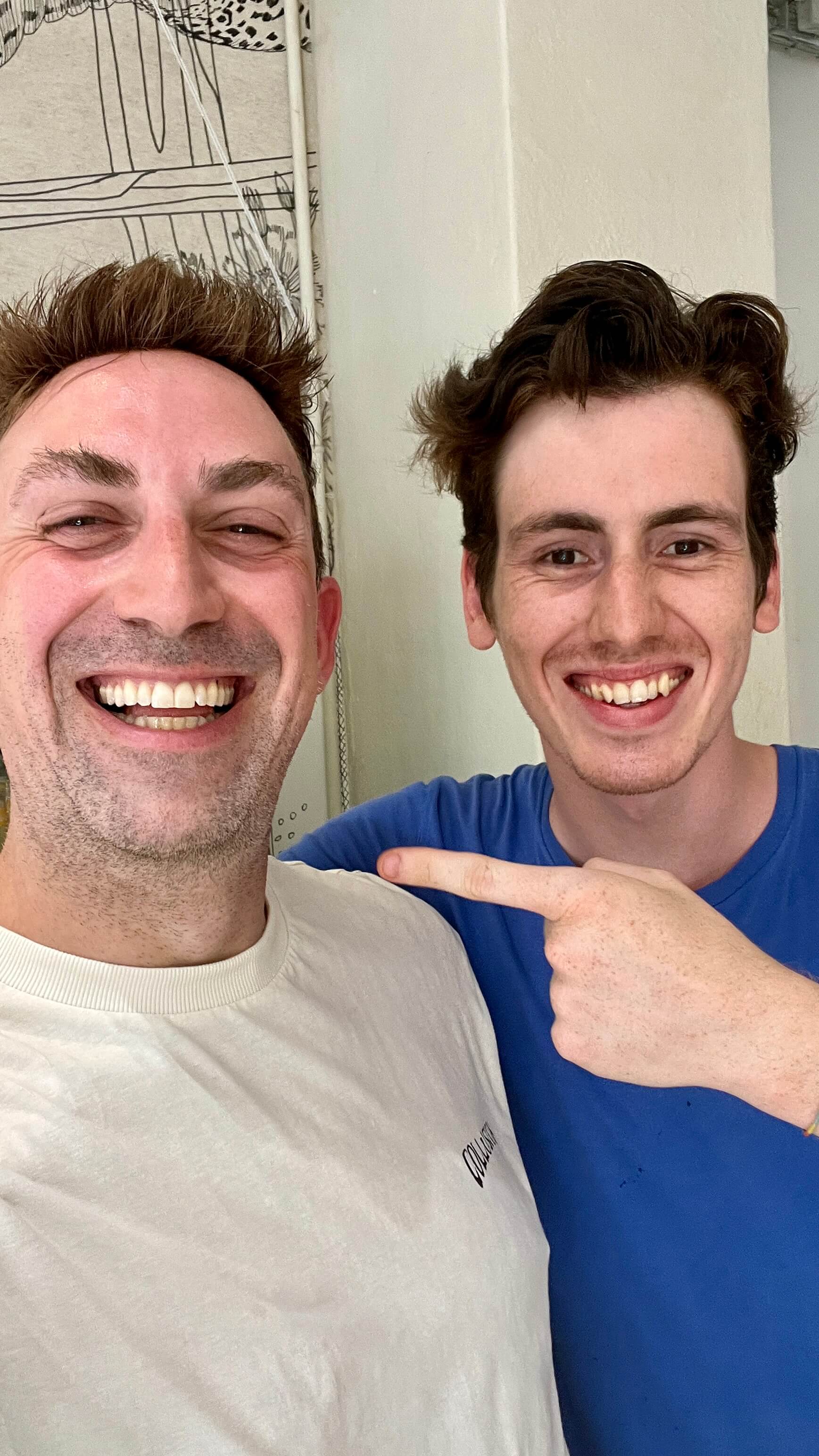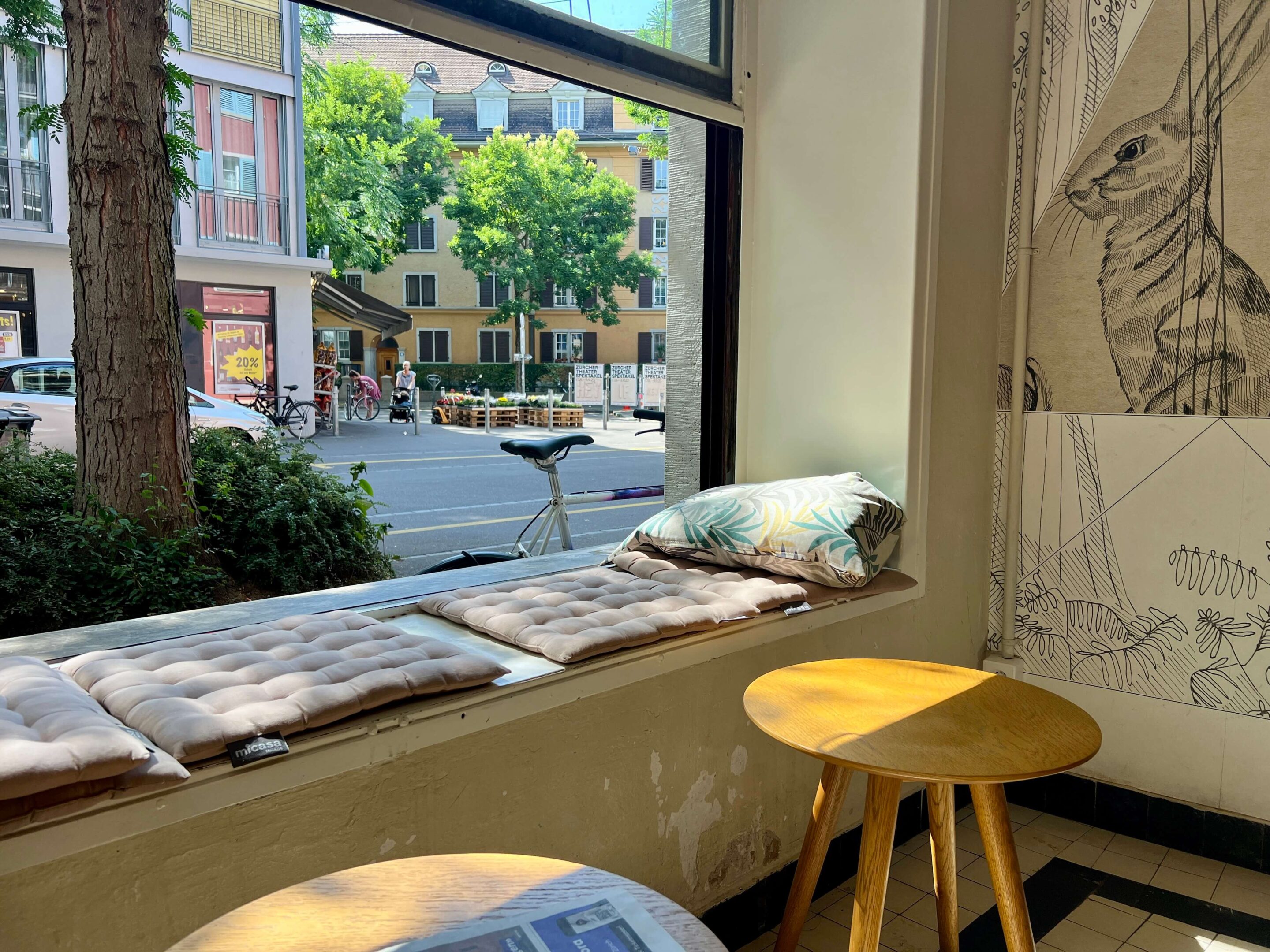 That morning, however, I had the time to enjoy my experience drinking a variety of world-class coffees that Dani was brewing for me using the Goat Story Gina brewer. Though MAME also offers classics like cappuchinos and the like, you really should try to spend some time tasting some of the outstanding microlots on the menu. On the Sunday, when I took two of my friends to MAME, each one of us ordered a coffee flight with a different coffee. This includes an espresso, a macchiato and a filter. My choice that day was a stunning natural processed Ethiopia from Garse while my friends enjoyed the Auromar from Panama and the Pearl from Brazil.
Personally, I was not a huge fan of the somewhat dated looking interior design of this MAME location but I was happily able to look past it to focus entirly on the coffee experience. Anyone who happens to be in Zürich or who lives in the city and has a love for specialty coffee should make time to visit this place, especially when either Emi or Dani are there to take you on a journey. It was quite something!