Amsterdam is a strange animal. Sometimes you stumble upon the most bizarre things in the most unexpected places. A small bridge tower that also functions as a pizza baker, stunning tropical gardens hidden behind large mansions or an ancient windmill tucked behind some new apartment blocks.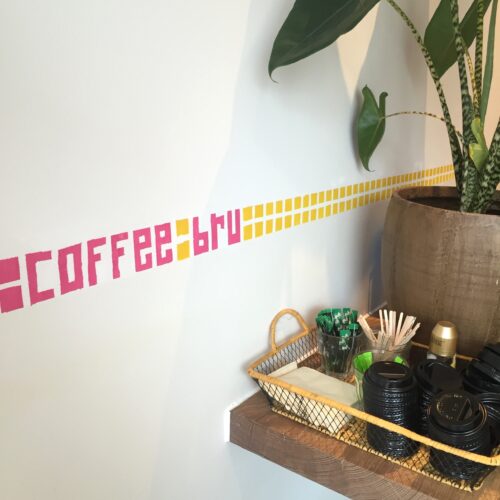 The same principle applies to specialty coffee shops. One of my absolute and most favourite places is located in a slightly off-the-beaten track part of Oost that I probably wouldn't have discovered unless I had been told about it by a friend. This was of course almost three years ago when Coffee Bru first opened its doors. Since then, the area around Beukenplein and Linneausstraat has flourished, becoming a vibrant neighbourhood full of great new coffee bars, roasteries, bars and restaurants. It just needs a good retail mix to make the experience complete.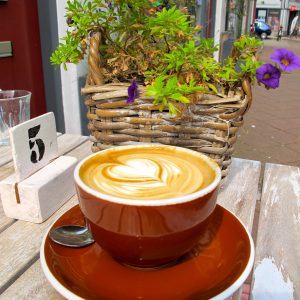 When it first opened, it had such a lively tropical feel to it that it automatically lifted your spirits. Owned by a young collective of coffee aficionados (Jeroen, Joris, Marie-Louise and Marie-Iusan) who wanted to turn a dream into reality, Coffee Bru quickly became the neighbourhood's number one hang out spot for a lazy Cappuccino or perfectly brewed pour over. In recent months, the colourful bar was replaced by a more functional concrete counter that adds an air of big city coffee bar to this cozy spot.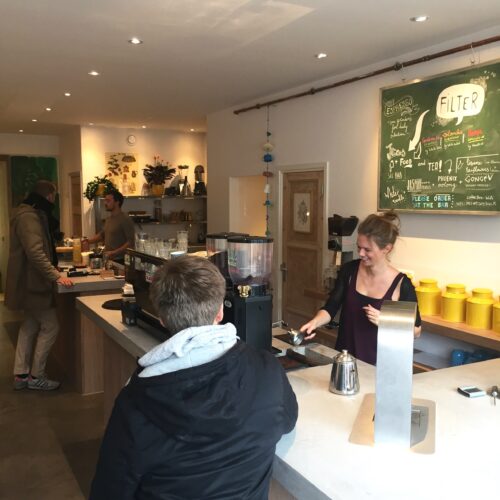 Their coffees hail from nearby Rum Baba, which is owned by co-owner Jeroen and known for baking some of the city's finest cakes and cookies. Next to that, Jeroen also runs loose leaf tea company Monkey Chief, which is also available here.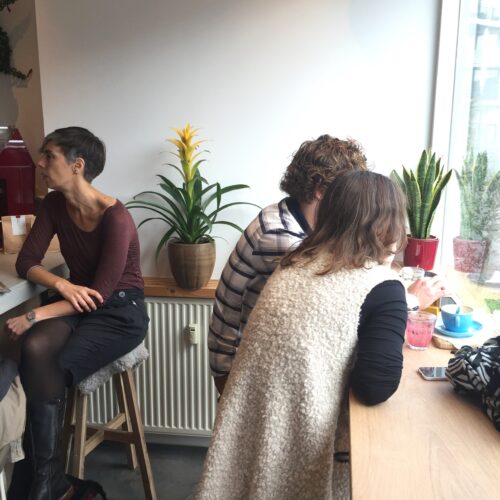 Coffee Bru attracts a wild mix of patrons, ranging from creative types punching away at their Macbooks to young families who come here to catch up over coffee while their kids entertain themselves with a wide range of toys. Joris Kobussen, one of Coffee Bru's owners also told me that the café was attracting more and more 'older ladies and gentlement' who appreciate nothing more than a great cup of coffee and place to read their newspapers. The fact that they're enjoying excellently roasted specialty coffee is an added bonus that most have come to appreciate.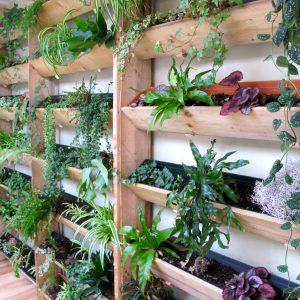 When I asked Joris, one of the owners, about why they chose to set up shop here, he said: "The neighbourhood is really great. So much is changing and people are starting to realize that Oost is slowly becoming quite trendy. People who come to this square often pop in next door to buy their cheese and then come to us for a coffee and vica versa. It's a real community and we all help each other out."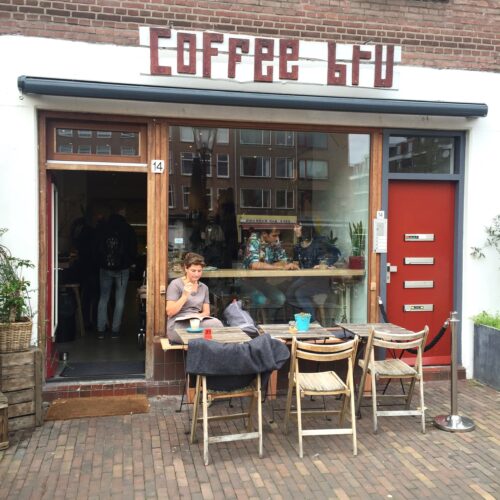 A few months after opening Coffee Bru was already listed in Dutch daily 'Algemeen Dagblad's' top 10 coffee spots in The Netherlands. Not bad for a fresh face on the scene. Nowadays Coffee Bru features highly on most people's coffee route around Amsterdam and has certainly become a part of the local fabric.
While other areas of Amsterdam such as De Pijp and the Jordaan already have their fair share of specialty coffee shops (and still growing), Amsterdam Oost had no specialty coffee hang out until Coffee Bru opened its doors. With so much going on in this part of town, there's hoping that great spots like this are built to last.
---
Read our review of Coffee Bru's sister café, bakery and roastery Rum Baba here.