Breda might not be top of mind to most people who visit The Netherlands but this historic city on the southern fringes of the country is worth another look. I hadn't been to Breda in a long time and it was really wonderful to head back there the other day and soak up the atmosphere.
My day began with a visit to Sip First, a modern multi-roaster coffee and brunch place owned by Teun and Inge Fransen, the same people behind the city's other coffee institution Koffie bij Teun. Located just outside the main center, Sip First offers a more elevated coffee experience with a strong focus on high quality single origins from a regularly changing list of guest roasters. For the house espresso, they work with our friends from Man met Bril in Rotterdam.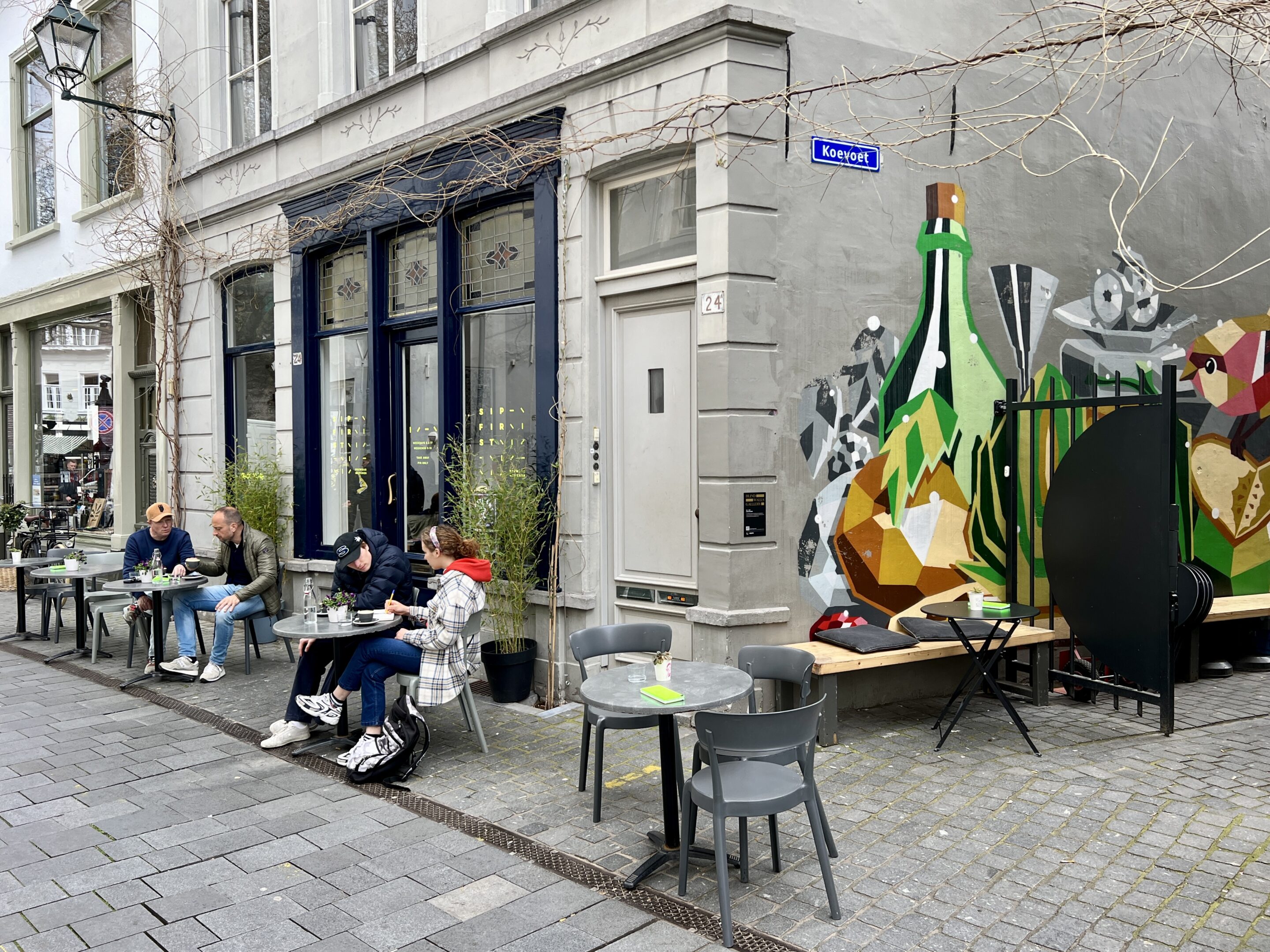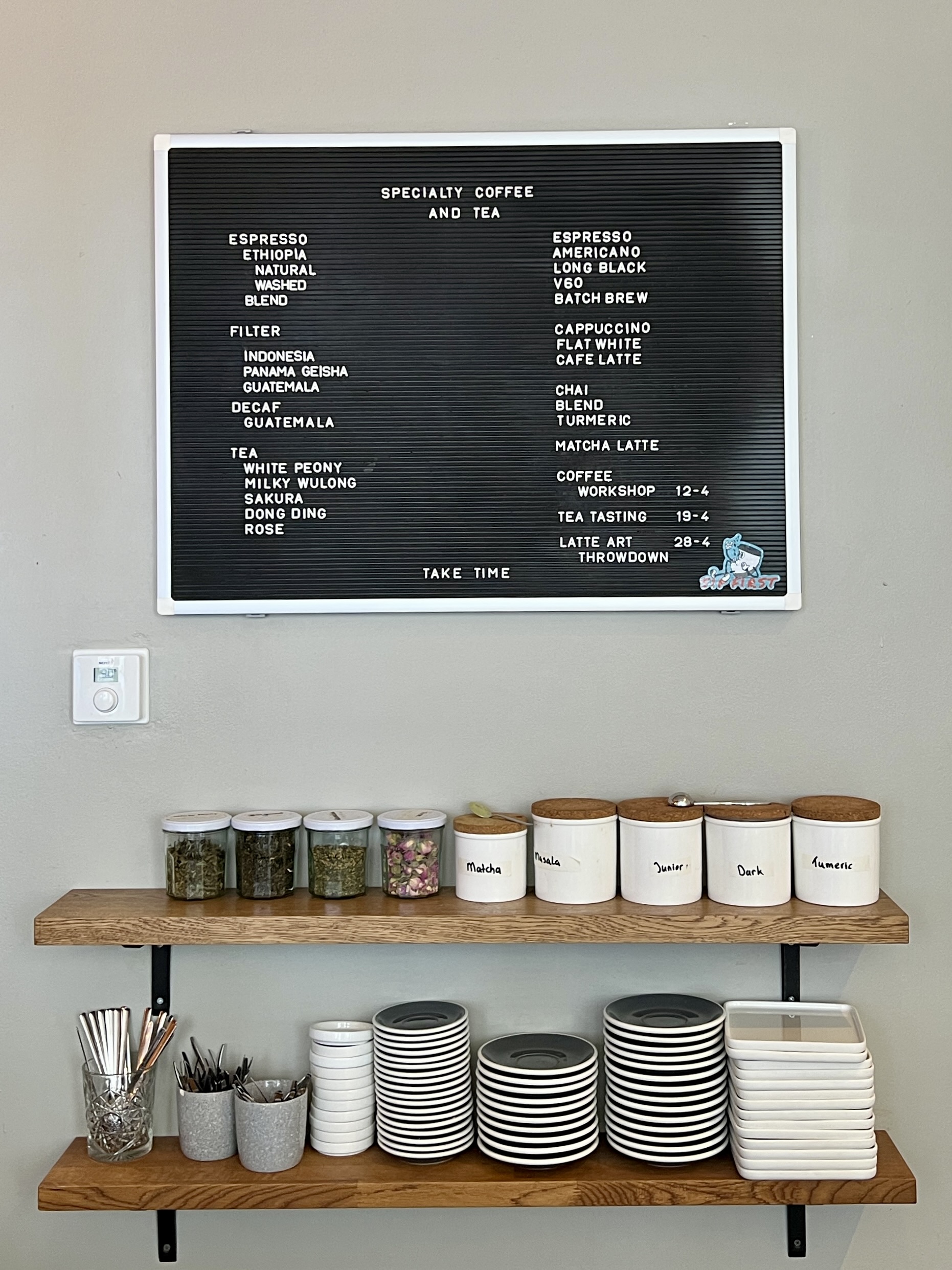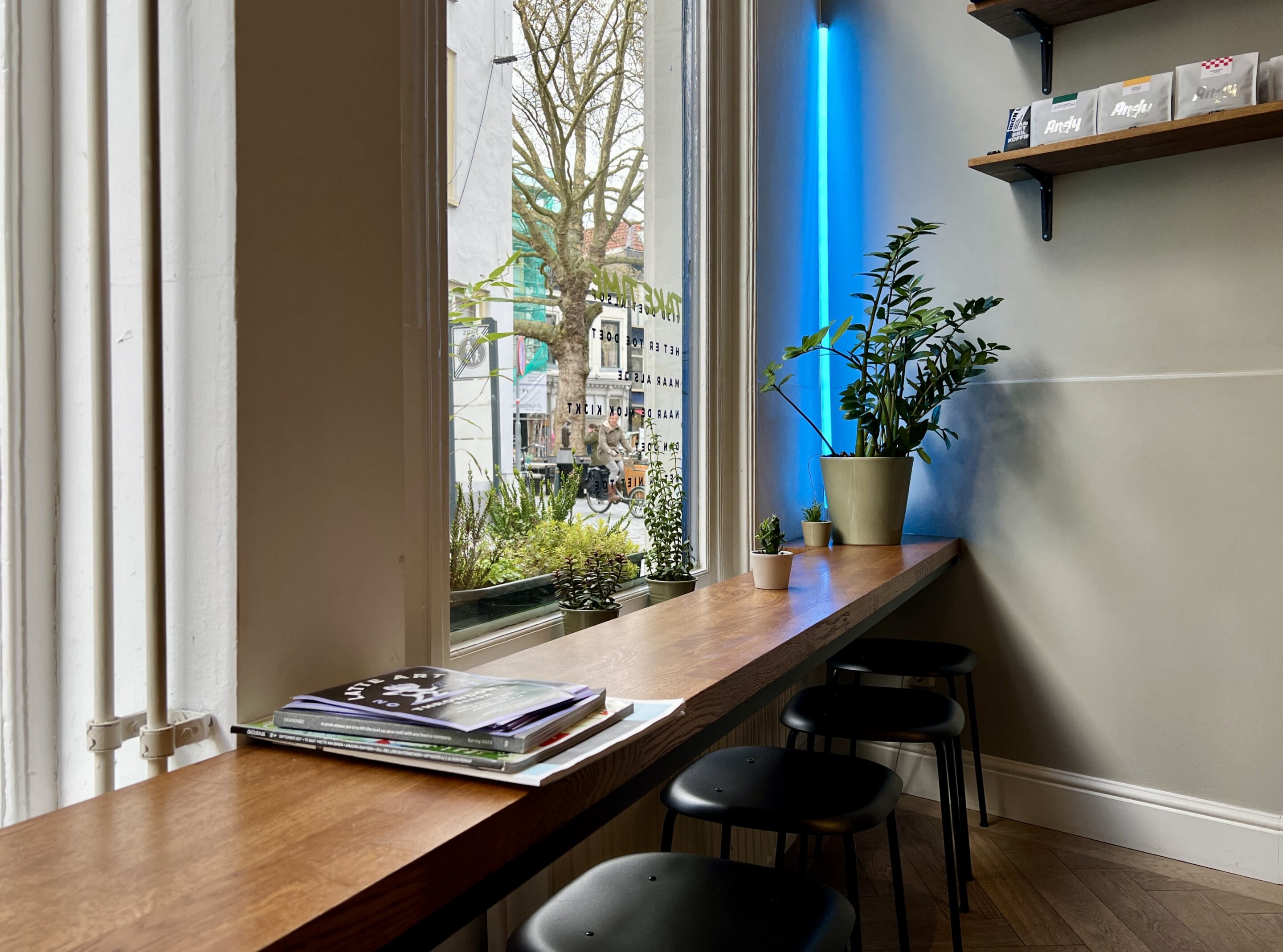 The interior is colourful and features bold murals both outside and inside. My colleague and I sat down in one of the quieter rooms at the back from where we had a really good view of the comings and goings. The food menu included an eclectic array of dishes, many of them offering influences from global cuisines such as Indonesia, Lebanon and America.
Espresso shots are pulled using the Modbar, a beautiful machine with an elegant appearance resembling beer taps. I thoroughly enjoyed the flat white that I had along with my fried rice dish. Those who want something else can choose from a varied menu of teas as well as cocktails and wines.
The terrace offers great people watching and a nice alternative to the busy bars and restaurants that you can find a few streets down. So, next time you happen to be in Breda or if you're passing through on your way to Belgium or back, be sure to stop over and check in at Sip First for some great coffee, tasty food and good vibes.