Last Saturday, two of my ambassadors and a local coffee roaster joined me in my home to cup and pick the three coffees for the upcoming April 2021 Coffeevine box and now, the time has come to introduce you to the three brilliant roasters who made the cut and explore their fabulous coffees.
As you may or may not know, I always pick my coffees during a blind cupping session where all coffees that are sent to me each month are put on the table and scored. My goal is to find the most unique, delicious and outspoken coffees and to put together a selection that best represents a nice variety of cultivars, origins, producers and processing methods, if available.
This time, all of the coffees were washed coffees, something that hasn't happened in a long time but is also a welcome change from the recent run of really exciting Anaerobic and natural processed coffees.
The three roasters that I am teaming up with couldn't be more different but they are all united by a profound passion for great coffee and their coffees all tell a unique story, which I will be exporing in more detail below and during interviews with roasters and producers that I will soon publish on my new YouTube channel and on Instagram TV. Make sure to give me a follow on both platforms if you haven't yet.
Now, enough bla bla. Let's dive into this spectacular April 2021 box, shall we?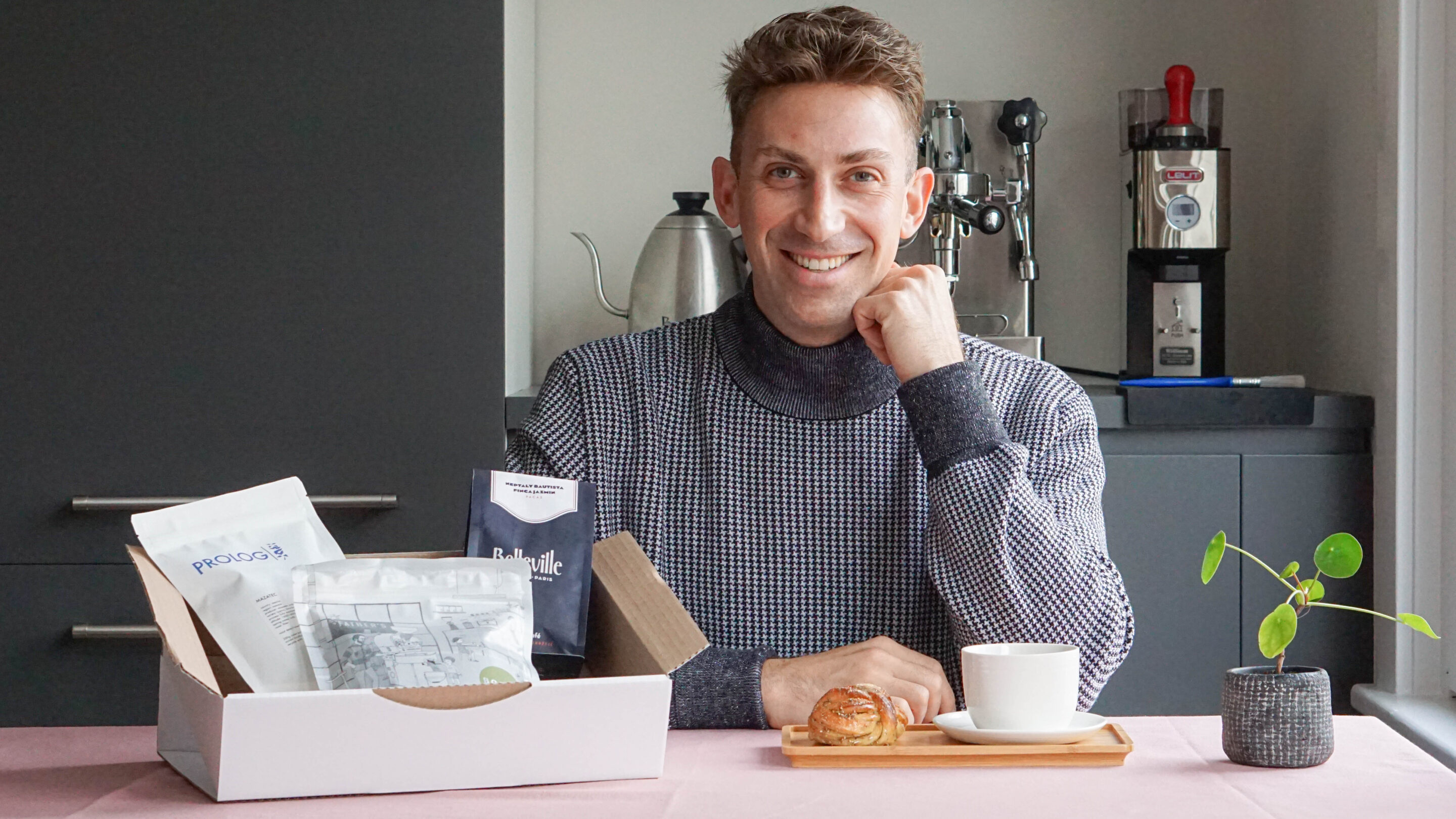 ---
Belleville
This prolific roaster from Paris is one of my all-time favourite French roasters and – shockingly – hasn't been featured in any of my coffee boxes since June of 2016. I know! Co-founded by David Nigel Flynn, an American expat who sports a sexy moustache, and Thomas Lehoux, Belleville was of France's very first specialty coffee roasters and its iconic café Ten Belles always featured highly on every coffee lover's Paris itinerary.
Since the early years, much has happened at Belleville. Its new roasting space is no longer located in the Paris neighbourhood that originally gave it its name and a few new cafés have joined Ten Belles around town.
Belleville always tried to give its coffees a fun and approachable twist by making references to French people thinking of filter coffee as 'sock water' but at the same time, being exremely strict in its cupping protocols and quality control. According to David, there's nothing more exciting than really being able to taste the terrorir of each coffee in its purest form.
The coffee that Belleville will roast for the upcoming April 2021 box is a really outstanding single-origin from Honduras, my first one from this Central American nation in two years. And it's not just any coffee.
In 2020, various hurricanes devasted the Carribean coast and the Santa Barbara region in particular. Landslides destroyed many homes and severely impacted the people who were already suffering from the effects of Covid19 on their communities. This coffee from local producer Nepaly Bautista is part of a special fundraiser that has already raised more than $100.000 to help rebuild the area.
The coffee was produced at Nepaly's Finca Jazmin, which overlooks the beautiful Lake Yajoa and is of the Pacas variety. It is sweet and beautifully balanced with a tingly acidity that will tickle your tastebuds in just the right way.
Available with separate profiles for filter and espresso.
Prolog Coffee
Danish roasters are always a welcome addition to my monthly coffee boxes, not only because they tend to have gorgeous packaging and a really enviable sense of style. Their coffees are always total standsouts too. Obviously.
I am therefore really excited to welcome a brand new Danish roaster to my coffee box, Prolog Coffee Roasters from Copenhagen. Copenhagen has to be one of my favourite cities in Europe and I always greatly enjoy visiting my friends and coffee buddies out there, yet my last visit to the Danish capital preceeds the founding date of Prolog, which was set up by Jonas Gehl and Sebastian Himmelstrup in 2017.
Jonas and Sebastian first met while working at a bakery and soon realised that they had similar ambitions that would eventually lead them to set up Prolog through which they and their team want to create unique and memorable experiences for coffee enthusiasts and those to be.
In 2020, Rob Stein who looks after wholesale and roasting reached out to me and suggested a partnership between Prolog and Coffeevine. I was immediately enthralled. Not least because Rob suggested he send me some coffees from Mexico for a cupping in early 2021. As you may or may not know, I am half Mexican and regularly go back to my home country to visit family, report on the country's vibrant coffee scene and whenever possible, swing by a local coffee farm or two.
Prolog sent me two coffees from Oaxaca state for my latest cupping and the votes were unanimously in favour of a beautiful coffee from Mazatec in the very north of Oaxaca state bordering Puebla.
The coffee was produced in collaboration with my old friends from Buna, one of Mexico's first specialty coffee roasters and leading coffee exporters of the most unique and delicious Mexican specialty coffees. I am really excited to reconnect with co-founder Lalo Perez Varona who I last saw a few years ago when I put together my guide to Mexico City's best coffee bars.
I haven't had the pleasure of feauting a Mexican coffee in a really long time and given my personal connection with this origin, I am simply overjoyed to finally share a coffee from my home country with my customers again. Expect a gorgeous cup with notes of milk chocolate and salted caramel.
Available with separate profiles for filter and espresso.
Father's Coffee Roasters
The third coffee for the upcoming April 2021 box will be coming from my favourite Czech roaster who is finally making a comeback again after a two year absence. Father's Coffee Roasters is based in the city of Ostrava and was first featured in my December 2018 coffee box, which got rave reviews.
Founded in 2018 by husband and wife team Petr and Maria Kvasnička, Father's is a familiy business in the best sense of the word. Petr roasts and Maria does the quality control while their kids watch and learn about coffee. How awesome is that?
Back in 2015 when I visited Prague for a few days, I was already hugely impressed by the city's vibrant specialty coffee scene and this actually applies to Czechia as a whole. From Brno to Plzen, there are great roasters popping up everywhere. I am really excited to be teaming up with Father's once again and funnily enough, for my upcoming April coffee box, Petr will roast yet another outstanding Ethiopian coffee, this time from Bombe.
Sound familiar? Well, the Anaerobic Bombe from Elbgold that I featured back in October of 2020 won my coveted Coffeevine Award for best coffee earlier this year so it's really awesome that I get to share with you another coffee from this processing station, this time a washed coffee.
On the cupping table, this coffee really stood out with its thick and juicy peach-like cup profile.
Available with separate profiles for filter and espresso.
---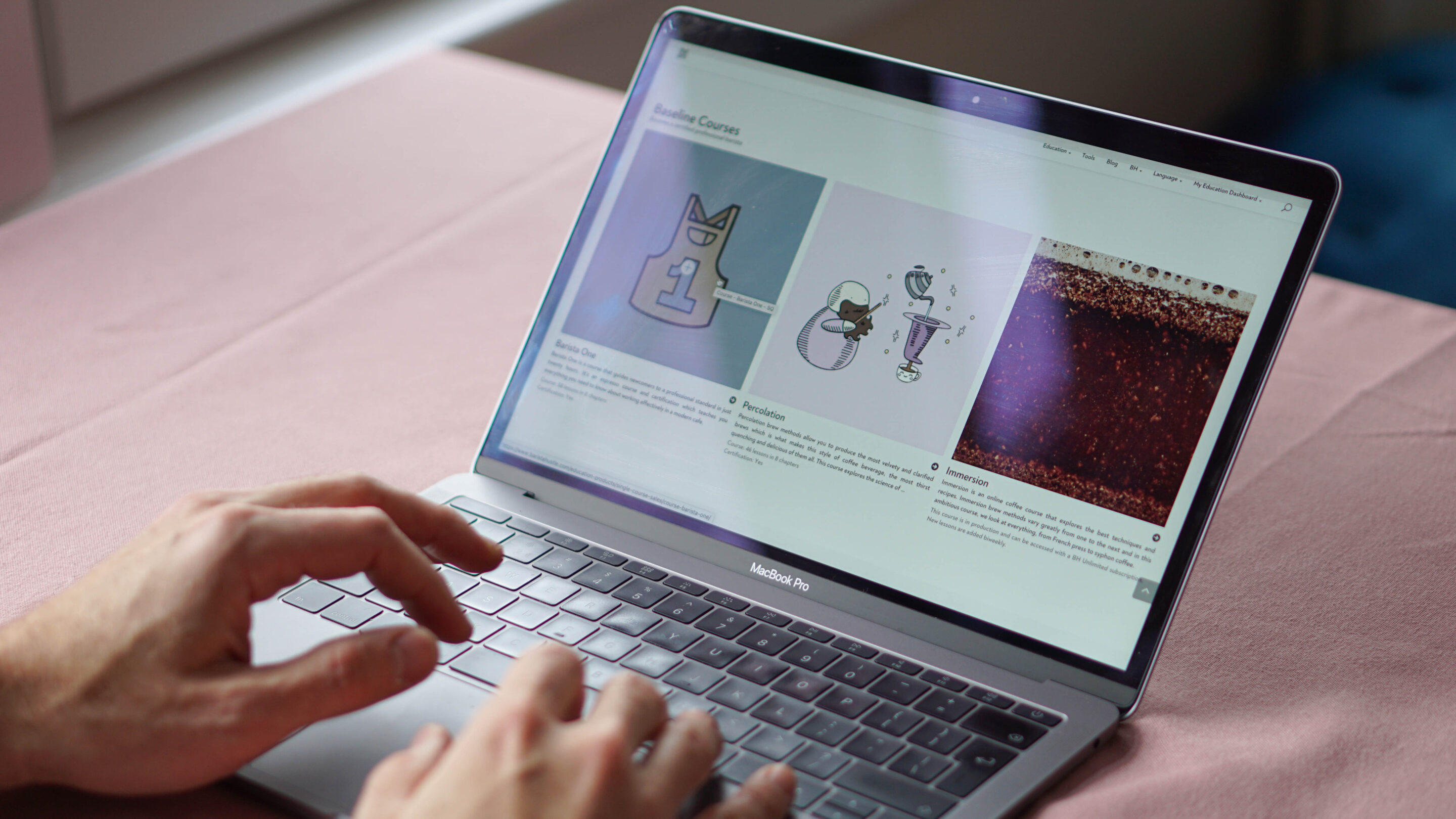 Now, if this spectacular coffee box is not already giving you goosebumps then let me add another big Coffeevine EXCLUSIVE on top.
If there is one thing that I find incredibly important it is education. I am a very curious person by nature and I love learning more about all kinds of different topics from planets to insects and from cyber security to coffee. And everything in between. Naturally, I try to do everything I can do share as much information about my roasters, the producers and the coffees that I work with every month in addition to tons of brew guides and tutorials but there are tons of topics that I don't know so much about
That's where Barista Hustle comes in. Originally founded by the charismatic former Barista Champion Matt Perger as a Facebook group where likeminded coffee enthusiasts could share tips and knowledge with eachother, Barista Hustle quickly grew to become a top tier coffee subscription box – which was shut down a few years ago – and later a fully fledged educational platform with a huge number of coffee courses.
Each course was carefully designed by Matt and his talented team that also includes the former co-founded of London's legendary Prufrock Coffee Jeremy Challander and former World Barista Champion and Coffeevine friend Gwilym Davis.
The Coffeevine subscribers will get a full two months of free access to the entire Barista Hustle platform as part of their subscription with only a small number of additional free access tickets available. So don't miss out on your chance to educate yourself with the world's leading coffee knowledge platform and sign up for your own coffee subscription today!