Last weekend, Michal and I were in Milan where I hosted my first public cupping of the year. It happened at a super cute local café called Nowhere Coffee – they also roast btw – and the event was attended by over 20 enthusiastic members of the local coffee community. It was so great to meet all of these lovely people.
During this cupping, we smelled, tasted and scored a total of ten coffees that were provided by six different roasters and at the end, we all voted for our favourites. The result was pretty clear and this gave us the lineup for the upcoming April 2022 Coffeevine box, which the harbinger of spring.
For the last few days, we've had glorious sunshine here in Amsterdam and I have already successfully sat on various terraces soaking up some sun and feeling positive about life. I hope these coffees will guide you from winter into spring and that you will enjoy them as much as I enjoyed selecting them with the help of the Milan specialty coffee community.
Now, let's take a look at the roasters and their coffees.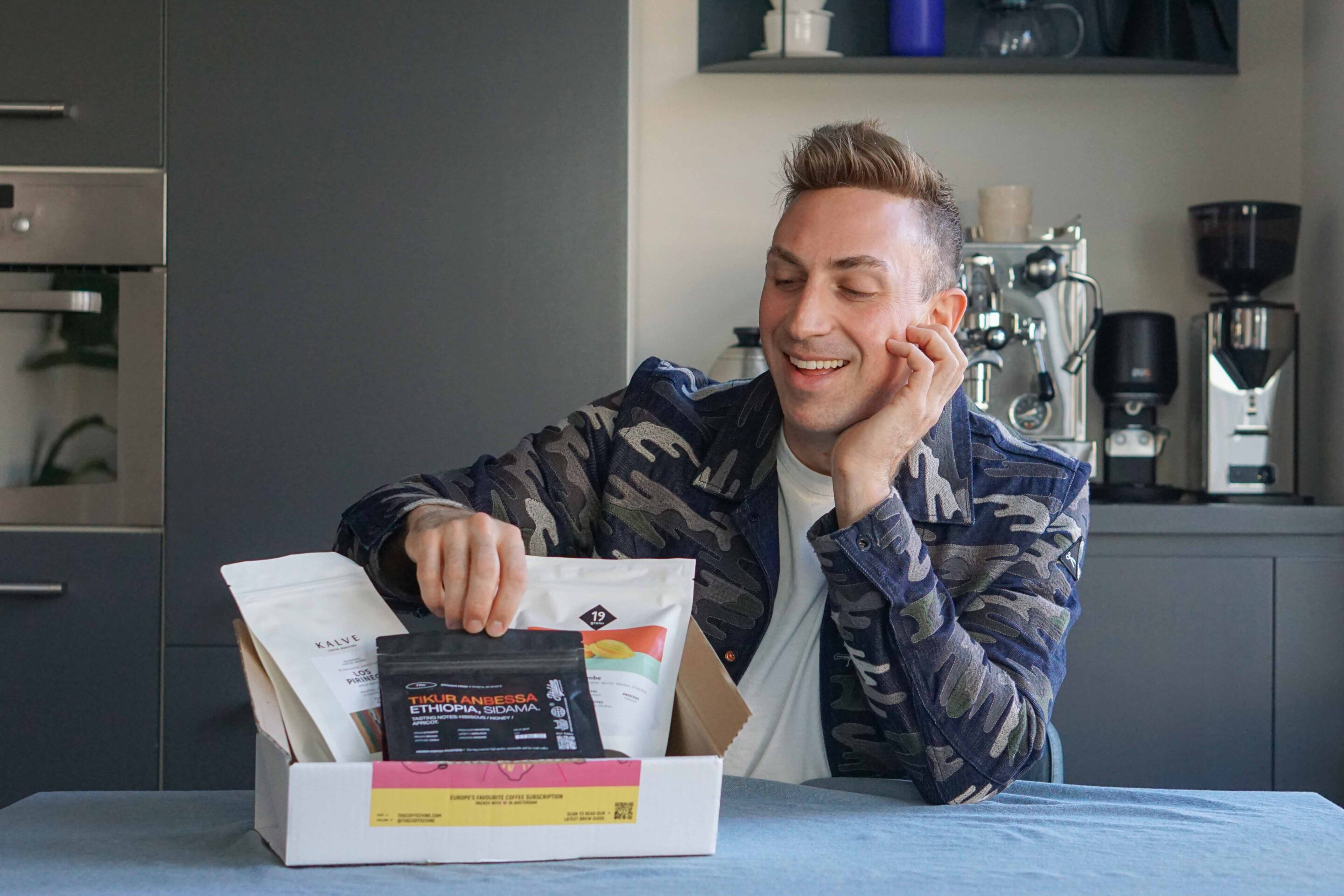 ---
Kalve
Lately, I have been enjoying introducing you to new and exciting roasters from the Baltic states. In February, we had Paper Mill from Estonia followed by Crooked Nose from Lithuania in March. In April, I am looking forward to introducing you to Kalve from Latvia.
I was first made aware of this roaster by one of our most loyal subscribers who is based in Riga. The last time we featured a Latvian roaster was back in 2016. Indeed, it was about time.
Founded in 2019 by Gatis Zēmanis and Raimonds Selga, Kalve is the kind of roaster that doesn't want to fit in one particular drawer. Its approach is to break the boundaries between commercial and specialty coffee and to make fine coffees accessible and interesting to everyone.
They consciously decided not to go after one particular type of coffee drinker but offer a wide range of coffees for every taste preference. Luckily, they know how to please very demanding snobs like us.
The coffee they will roast for us is a stunning Pacamara red honey from Los Pirineos in El Salvador. This farm is run by 5th-generation coffee farmer Diego Baraona who has managed to build a rock-solid reputation across the world. Many of our favourite roasters work with his coffees.
Expect a sweet and syrupy cup with lots of stone fruit, cranberry and chocolate.
Available with an omni-roast profile.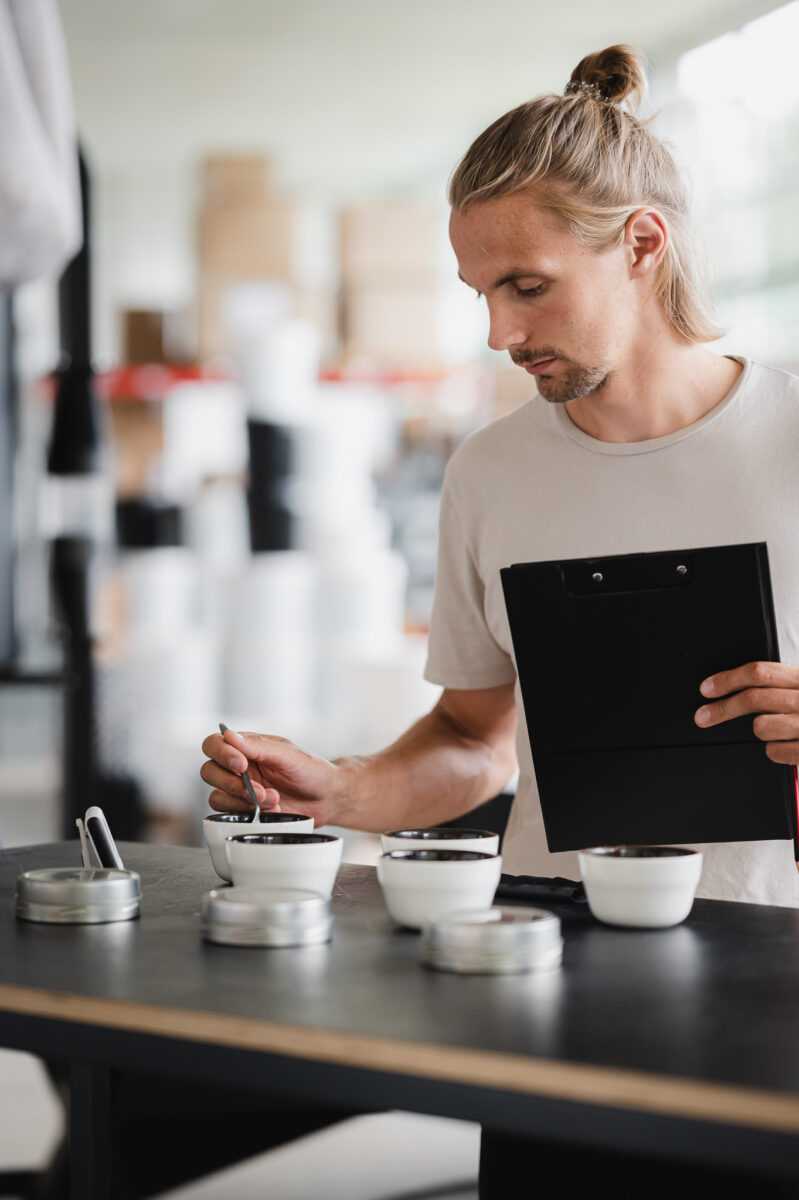 Hidden Coffee Roasters
And just like I've been showcasing the most exciting names from the Baltic states, Barcelona-based roasters have also been a prominent feature in recent months. From SlowMov to Three Marks and now Hidden Coffee. I actually first visited this roaster's lovely coffee bar in 2019 when I was in town for a few days and since then, I've been speaking to Mateo Gonzales and his team about working together.
Barcelona's coffee scene is very vibrant and has many great roasters. Hidden is one of the few that had never been featured before. It was time to change that.
Using the lynx as their mascot and logo, Hidden Coffee is all about close relationships with producers, roasting unique and exciting coffees and serving them in a friendly and accessible way in their cafés in Barcelona and Girona.
For this upcoming April 2022 Coffeevine box, they will be offering us a super tasty washed Ethiopian coffee from Tikur Anbessa. This is a mixed heirloom coffee that beautifully represents Sidama.
This coffee is available with a filter roast. Espresso customers will instead receive a Colombian coffee from El Perezoso.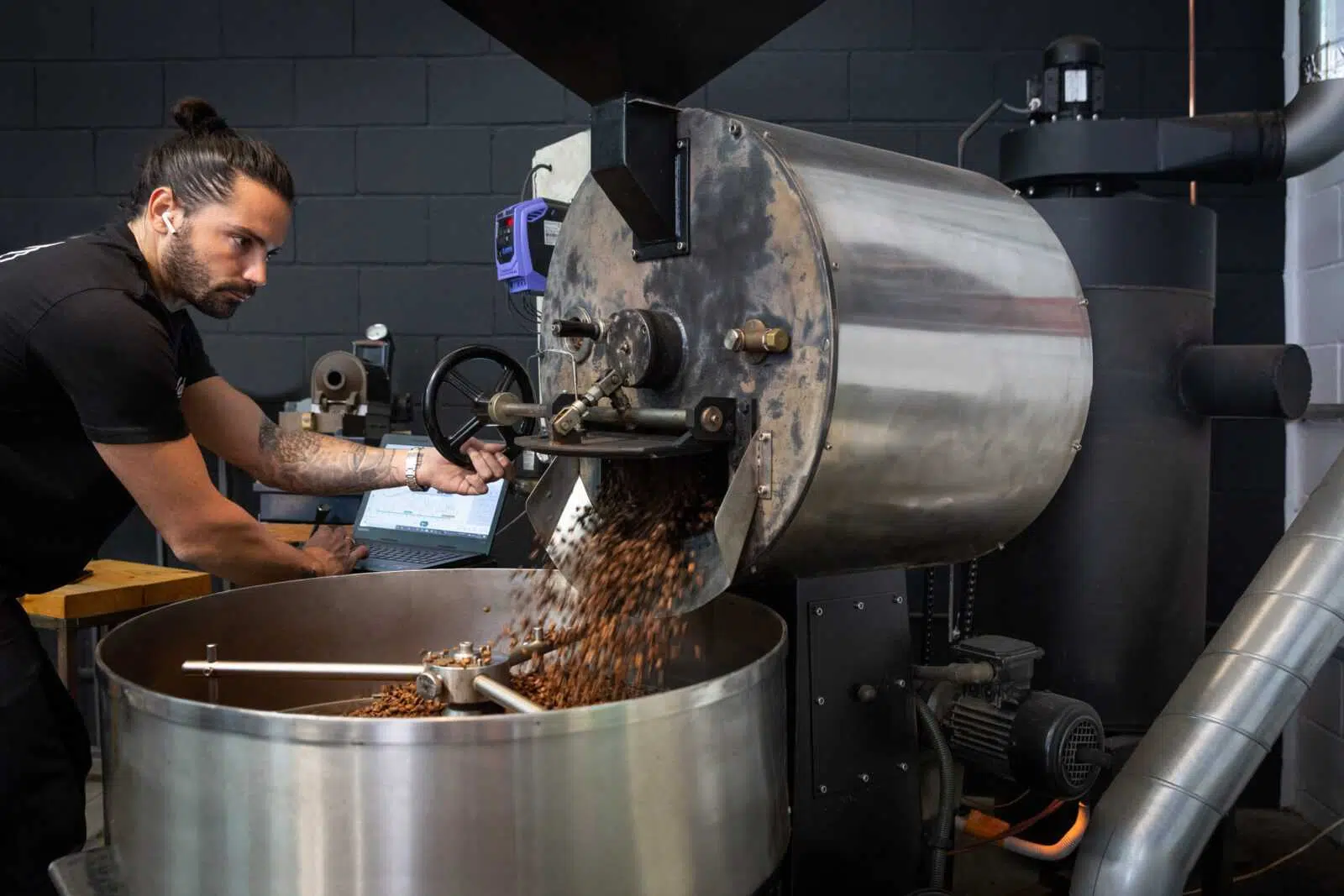 19 Grams
This stalwart roaster from Berlin first made its Coffeevine debut in 2020 and immediately went and won the best newcomer Coffeevine Award that year thanks to the outstanding Costa Rican Geisha that they so generously offered us back then.
Originally founded as Tres Cabezas, 19 Grams was one of the first specialty coffee roasters in Berlin and has always had a very close relationship with Costa Rica. These days, they source exquisite coffees from virtually every coffee producing country you can think of but when it comes to Coffeevine features, they always know how to please.
Their submission for the cupping was a stunnig natural-processed Ethiopian coffee from Bombe, a processing station that we adore and have featured twice before in the past two years. Once as an anaerobic coffee from Elbgold and then as a washed coffee from Fathers. Now it's time to show you the natural process.
Expect lots of caramel sweetness along with some vibrant fruity notes of starfruit and passion fruit.
This coffee is available with separate profiles for filter and espresso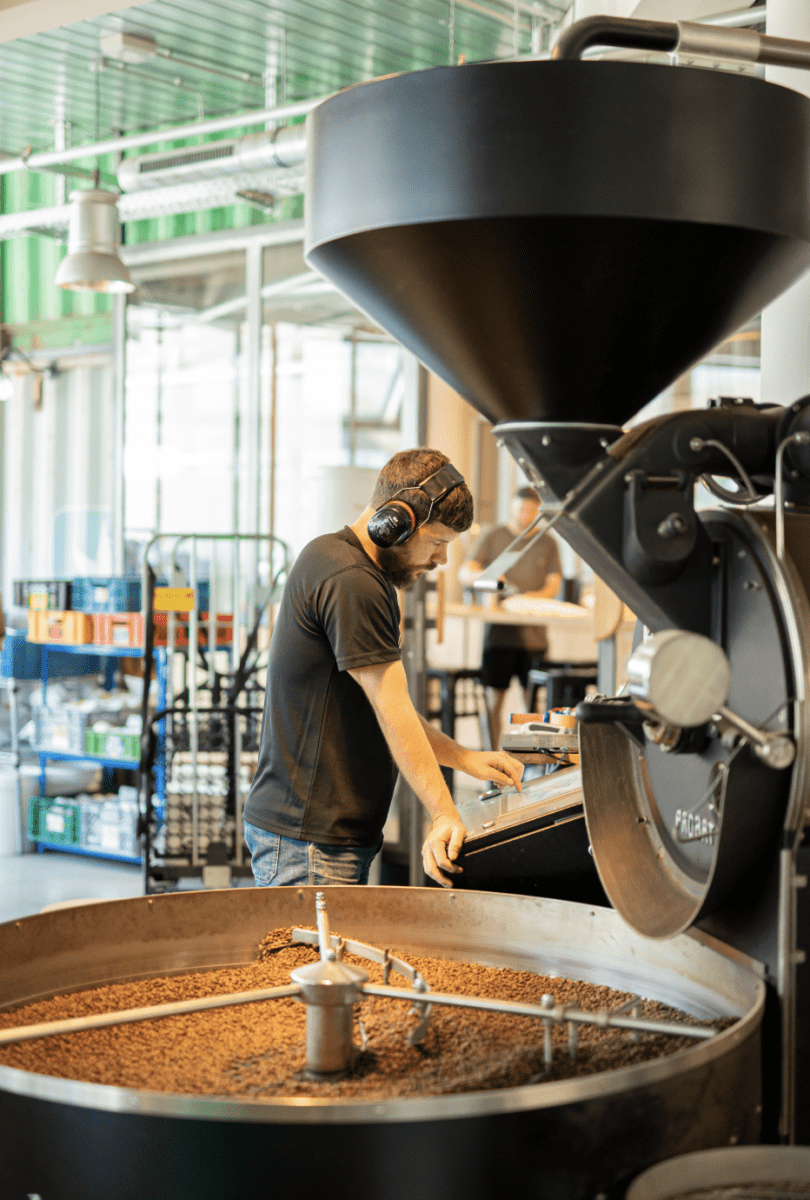 ---
Keen to get your hands on this exquisite coffee box? Then make sure you sign up for a coffee subscription with us, purchase a one-off box or give someone the gift that keeps on giving by choosing our gift coffee subscription box. All April 2022 boxes will ship with global CO2 neutral tracked delivery on 20.04.2022.