If the July 2021 Coffeevine box was already a taste of summer, then the upcoming August 2021 Coffeevine box will be a tropical treat for your senses.
Every month, when I put together my next Coffeevine box, I never really know what will end up in the final selection. The monthly blind cupping session that I organise to find out just that always comes with suprises and unexpected twists and turns. My Coffeevine tasting team members and I go into these sessions with an open mind and an unquenchable thirst for finding the most extraordinary coffees of the season, and the August 2021 Coffeevine box will offer just that.
The flavours of this box will be a real headspinner for many out there who will brew their first cups and wonder: WTF is happening? Is this for real?
This box will include three truly incredible coffees from two new Coffeevine partners and one old friend who is making a long-overdue comeback after a painfully long absence. So, put on your best beach wear on, dip your toes into cold water and let's meet the roasters.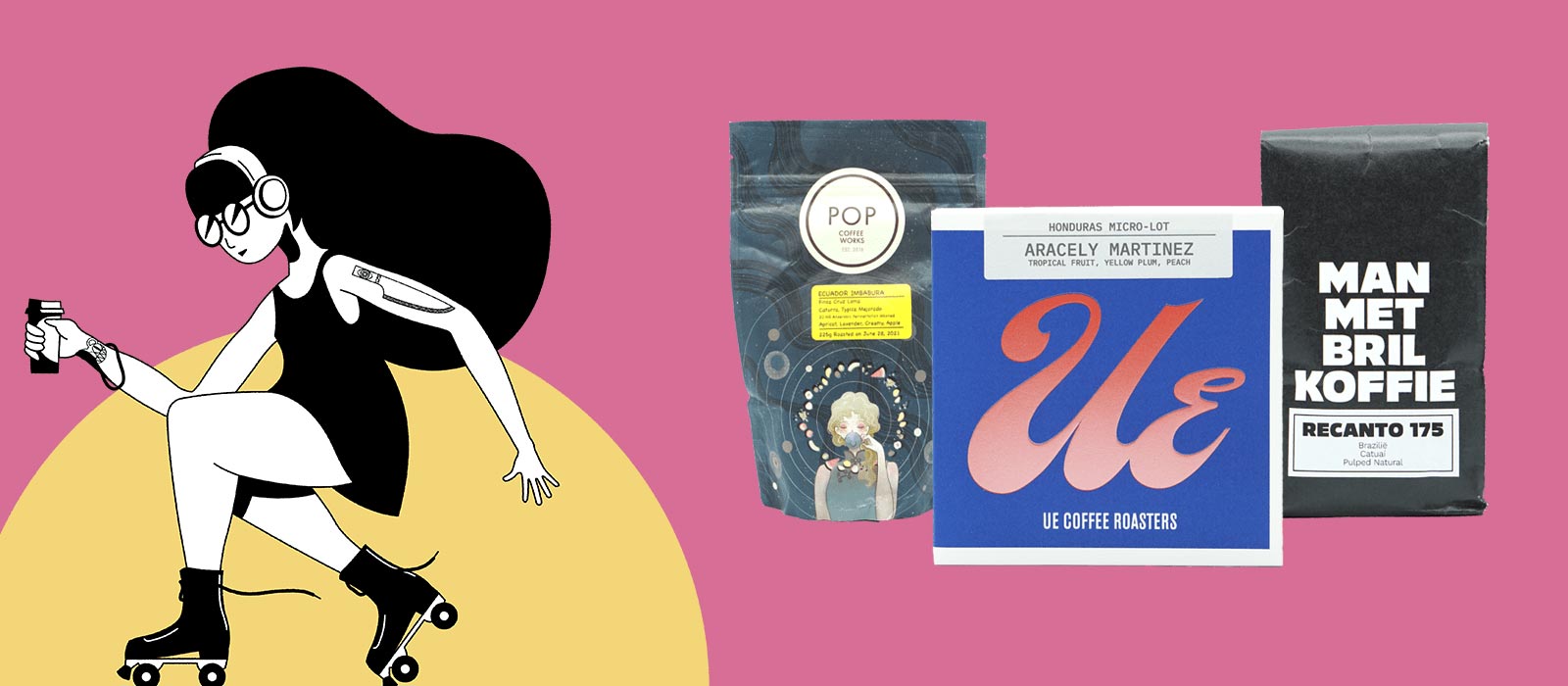 ---
Man Met Bril Koffie
Let's start with the roaster whose name is the most unusual. Man Met Bril. In Dutch this means, Guy With Glasses because the company's founder, Paul Sharo, traditionally wore thick black glasses that had become his trademark.
Located in the Dutch city of Rotterdam, Man Met Bril has been at the forefront of the Dutch specialty coffee scene from the very beginning and Paul has been a good friend of mine for almost ten years. During that time, I've been to his flagship store and roastery located under some converted former railway arches countless times and have seen his business grow and evolve.
The café is a bright and friendly space that offers excellent food and is a popular hangout for locals and visitors alike eventhough it is relatively far from the city's major sights. All of the roasting is done on a Probat UG22 and headed by Matt Preston, who was previously working in Amsterdam at Lot Sixty One and Bocca.
When it comes to the coffee that Man Met Bril will roast for the August 2021 Coffeevine box, I can only describe it in the terms used by Kim Staalman, Coffeevine taster extraordinaire who said: "WOW, what is this? It's like coconut and piña colada!"
Indeed, this pulped natural Catuai 144 from Brazil is extraordinary. Produced by Rafael Vinhal who has a very large farm in the Cerrado Mineiro region of Brazil, this coffee is one of more than 273 microlots and a real standout when it comes to flavour. Just imagine sitting on the Copa Cabana and sipping on a refreshing cocktail, only that the cocktail is a coffee and you're on your couch at home. I've never tasted anything like this.
Available with an omni-roast profile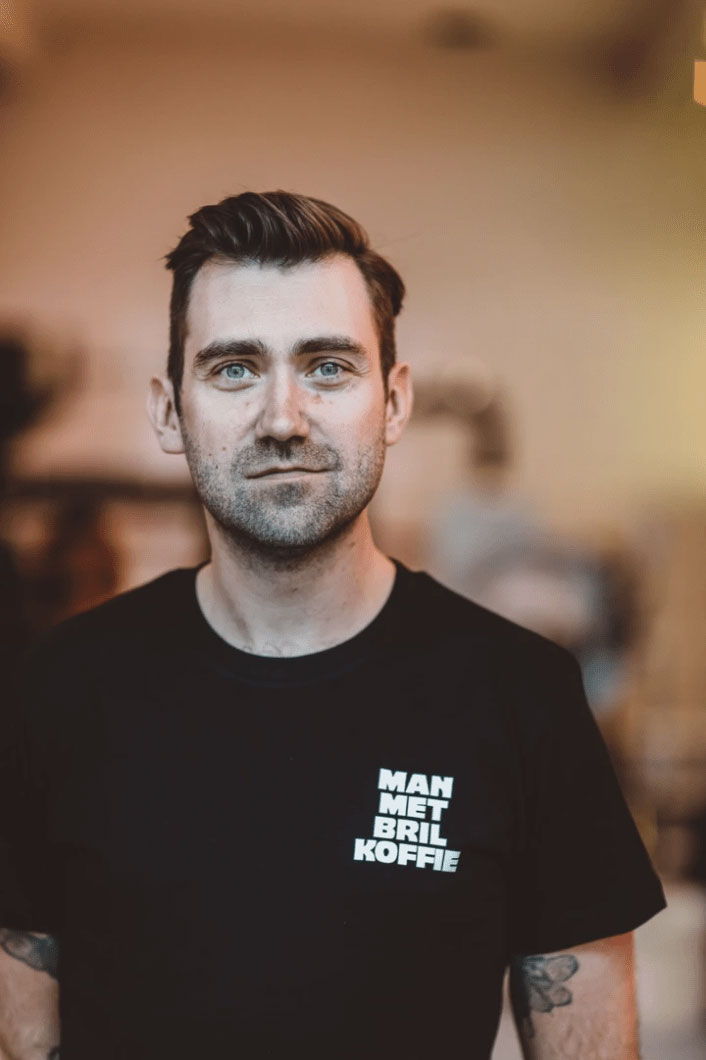 POP Coffee Works
If you've been a Coffeevine subscriber for a while, then you might remember that over the past two years, I've featured a couple of Canadian and American roasters, the latest being Onyx Coffee Lab who made an appearance in my recent May 2021 Coffeevine box.
While I see The Coffeevine very much as the ultimate ambassador of the European specialty coffee scene, I also think it's fun and interesting to look beyond our borders and occasionally invite overseas roasters into the fold.
It is, therefore, my pleasure to introduce you to yet another great Canadian roaster from Toronto, POP Coffee Works who will be making its debut in the upcoming August 2021 Coffeevine box with our first ever Ecuadorian coffee.
POP Coffee Works was founded by Abe Chen who rose to fame after winning the 2019 Roast Master competition at the New York Coffee Festival, finishing ahead of 29 international roasters who attended the event.
Their philosophy is to find extraordinary coffees, find the perfect roast profile for each and every one and allow its customers to submerge themselves in the flavours of and stories behind them.
It's a wonderful co-incidence then that POP Coffee Works is also introducing us to Ecuador as an origin, a country that is still largely underrepresented despite having truly excellent coffees such as this 20 – 26 hours anaerobic fermented washed Caturra and Typica Mejorado from Finca Cruz Loma that was produced by several small-holder farmers in the Imbabura Province.
Expect a compelling cup profile of rhubarb, lemon and brown sugar.
Available with separate filter and espresso roast profiles.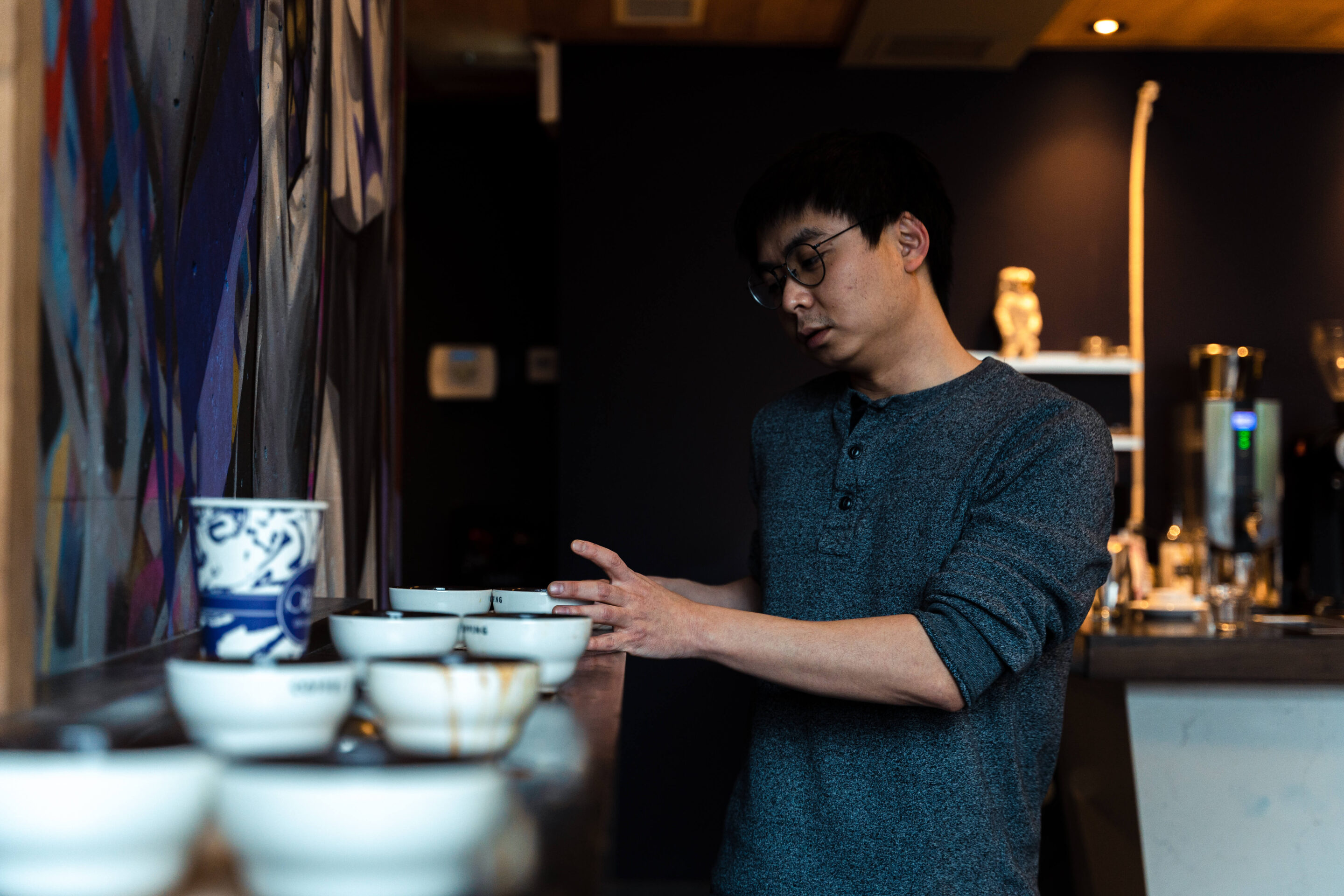 UE Coffee Roasters
As many of you will know, the British specialty coffee scene is one of Europe's most exciting and diverse and British roasters were regularly featured in my Coffeevine boxes all the way up to the unfortunate mistake that was Brexit. It has since been a good seven months and I'm happy to say that the break is over. British roasters are back!
The first to represent England in a while is UE Coffee Roasters from near Oxford who I've been in talks with for some time and after their fresh Honduran microlots landed a few weeks ago, I asked them to send us some samples for the cupping.
What I loved about the team at UE Coffee Roasters is how passionate they are abot their coffees and how excited they are about working with The Coffeevine. As I understood from their Business Development Manager Tom Iverson during various phone calls, UE Coffee Roasters has undergone a bit of a transformation in recent years including recalibrating its roasting operation and updating its branding.
You might have seen their beautiful boxes appear on Instagram already and for good reason. Their coffees are stunning! For their debut in one of my boxes, UE Coffee Roasters will provide us with a super clean, well-balanced and sweet micro-lot from Honduran producer Aracely Martinez Gomez and guess what? This micro-lot is a Coffeevine-exclusive.
Expect notes of tropical fruits, yellow plum and peach.
Available with an omni-roast profile.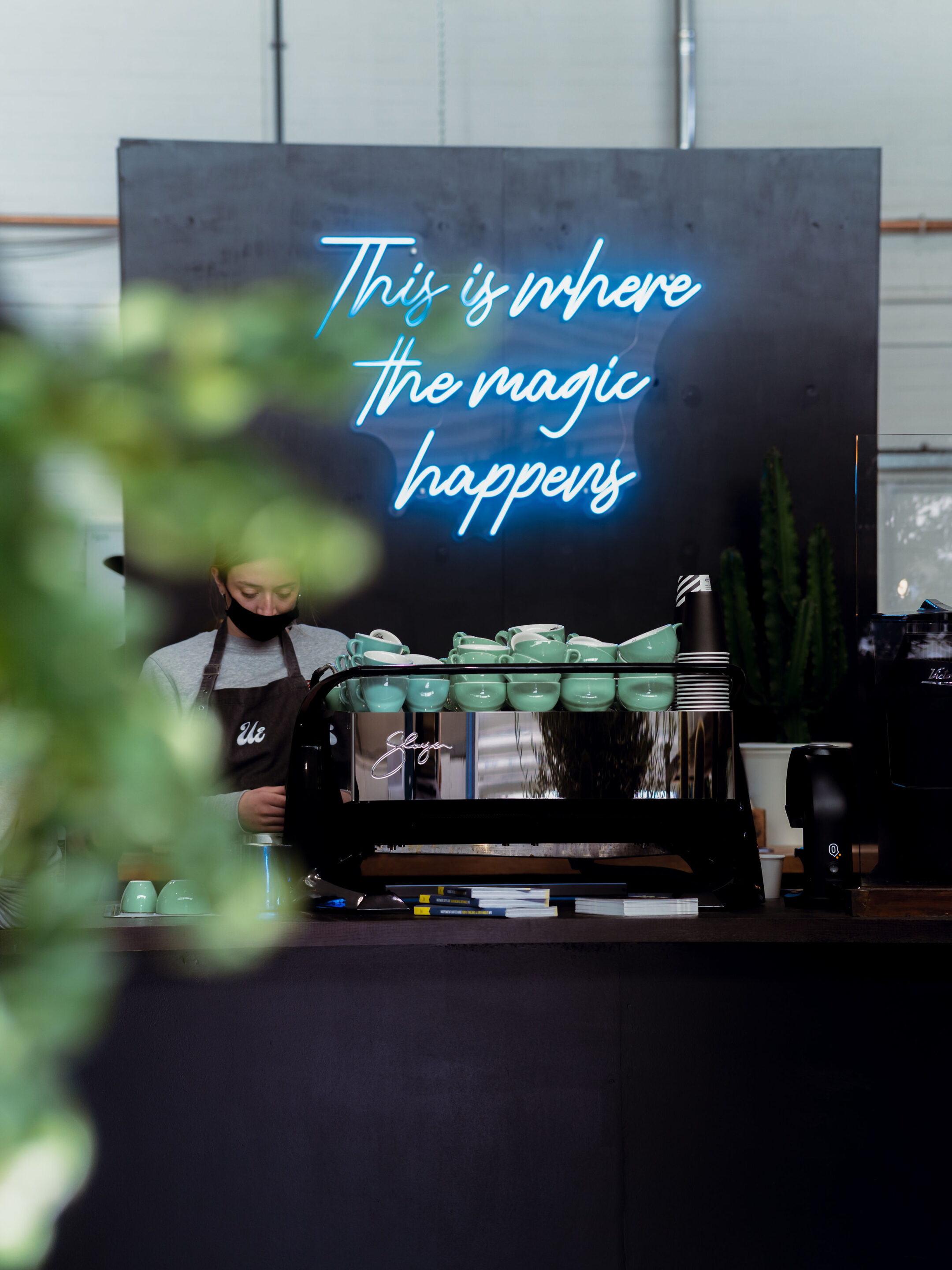 ---
You can now sign up for your own personal coffee subscription, order a one-off box or a gift subscription. We offer free tracked delivery to all European countries and affordable international shipping to the rest of the world.
There's a reason why we're Europe's favourite coffee subscription and this box is a great way for you to find out why so many coffee lovers in over 70 countries trust us already. Will you be next?