It's crazy to think that Mariah Carey is already defrosting from her slumber to once again endlessly serenade us with 'All I want for Christmas' starting now, basically. Everywhere you go, shops are starting to advertise their Christmas goodies and we're positively rushing towards the end of the year 2023. It's insane how time flies! Thankfully, I for one, am quite pleased with the way things have gone this year so far and I am really excited about what's still to come in the next three months. One major event is my 40th birthday. Can you believe? I am so ready for this!
When it comes to Coffeevine's upcoming editions, I can assure you, you're going to be gagged! I've got some epic selections in the pipeline that will make your mouth water.
Let's begin with a taking a closer look at our October 2023 coffees. These include a banging selection from our European, Global and GEMS roasters, which are all available to buy starting right now.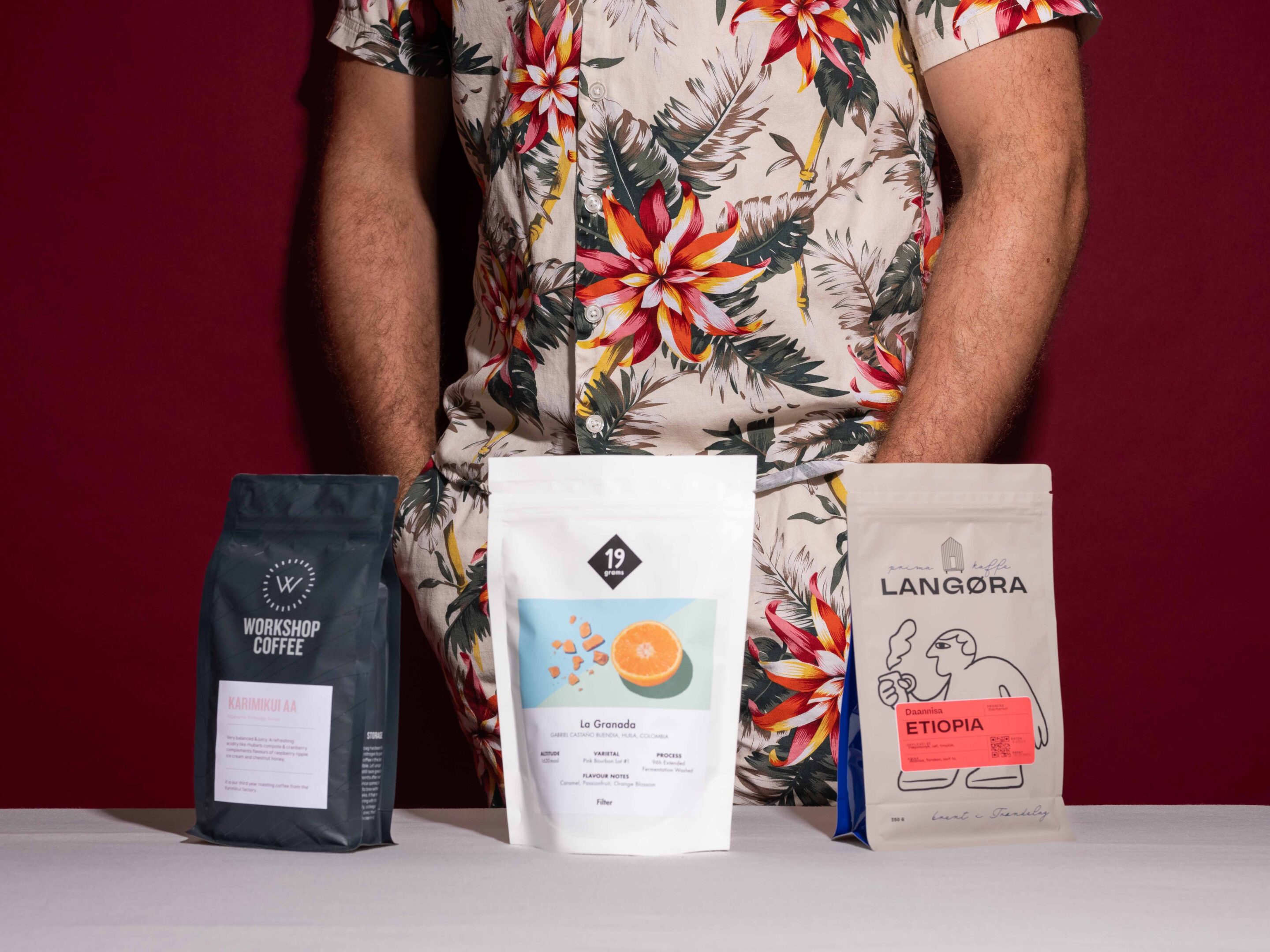 EUROPEAN ROASTERS FOR OCTOBER
Workshop Coffee from London
As you probably know by now, I have been a bit fan of British roasters for a long time and I love what is happening all over the UK with regards to coffee. London may still be the epicenter of the Britsh coffee scene but other cities and regions are fast catching up.
However, for the upcoming October 2023 edition, I am bringing back an old friend from London; a roaster who has not been seen in a Coffeevine box since 2017. For the past few months, I have been in touch with the team at Workshop Coffee to pave the way for a return and now, here they are. Tadaaaa!
The company was founded by James Dickson in 2009 and was one of London's early pioneers of specialty coffee. James keeps a low profile in the day to day running of the roastery but through his vision, Workshop became an instant classic with a number of cafés around the city. These days, Workshop Coffee only has one coffee shop in London and is much more focused on wholesale roasting.
For their long overdue return to The Coffeevine, Workshop will be roasting two outstanding coffees for us. For our filter coffee drinkers, there will be a bright and juicy Kenyan coffee from Karimikui (AA) with clear notes of rhubarb in the finish. Our espresso drinkers will receive a fully washed Peruvian coffee from the Valle Inca Association with notes of soft fruit and a fudge-like mouth feel.
19 Grams from Berlin
This ambitious and playful roaster from the German capital is a regular Coffeevine partner who we love working with. Known for its excellent coffee offerings that also includes a highly sought after annual advent calendar, 19 Grams emerged as the rebranded and refreshed successor to Tres Cabezas, one of the very first specialty coffee roasters to open its doors in Berlin back in 2002.
The original name was the result of the three founders' love for Costa Rica where they first experienced specialty coffee while travelling and surfing in Central America. After returning to Germany and getting disillusioned with the quality of the coffee in hospitality and the way coffee was traded, they set up their own business. After more than two decades, 19 Grams is one of the big players in the Berlin scene that has become one of Europe's most vibrant.
For their fresh new Coffeevine feature in October, 19 Grams will be roasting for us a super yummy Pink Bourbon from Finca La Granada in Colombia. This coffee was processed with a 96h extended fermentation before being fully washed. Expect a fresh and sparkling cup profile with notes of hibiscus, passion fruit and orange blossom. Available with separate profiles for filter and espresso.
Langøra from Stjørdal
As you may know, the Nordic countries played an instrumental role in the development of specialty coffee as we know it in Europe today. Many of the first Barista Champions came from Denmark and Norway, countries that continue to raise the bar when it comes to quality, roasting and service.
Norway is also known for its stunning natural beauty and somewhere in the woods near Stjørdal is a roaster called Langøra who first made waves a few years ago when people idolised Kristian Helgesen's picturesque wooden hut roasting space. I mean, it does look like it's straight out of a fairy tale but the coffee being roasted there is pure flavour realness.
The last time that Langøra was part of a Coffeevine box is almost as long ago as Workshop's last feature. Is this a comeback box? Maybe. Anyway, for their latest feature, we selected a sweet and syrupy natural processed Ethiopian coffee from Daanisa in Guji. This coffee is everything we love in a natural and then some. Expect notes of pineapple, peach and black tea. Available with separate profiles for filter and espresso.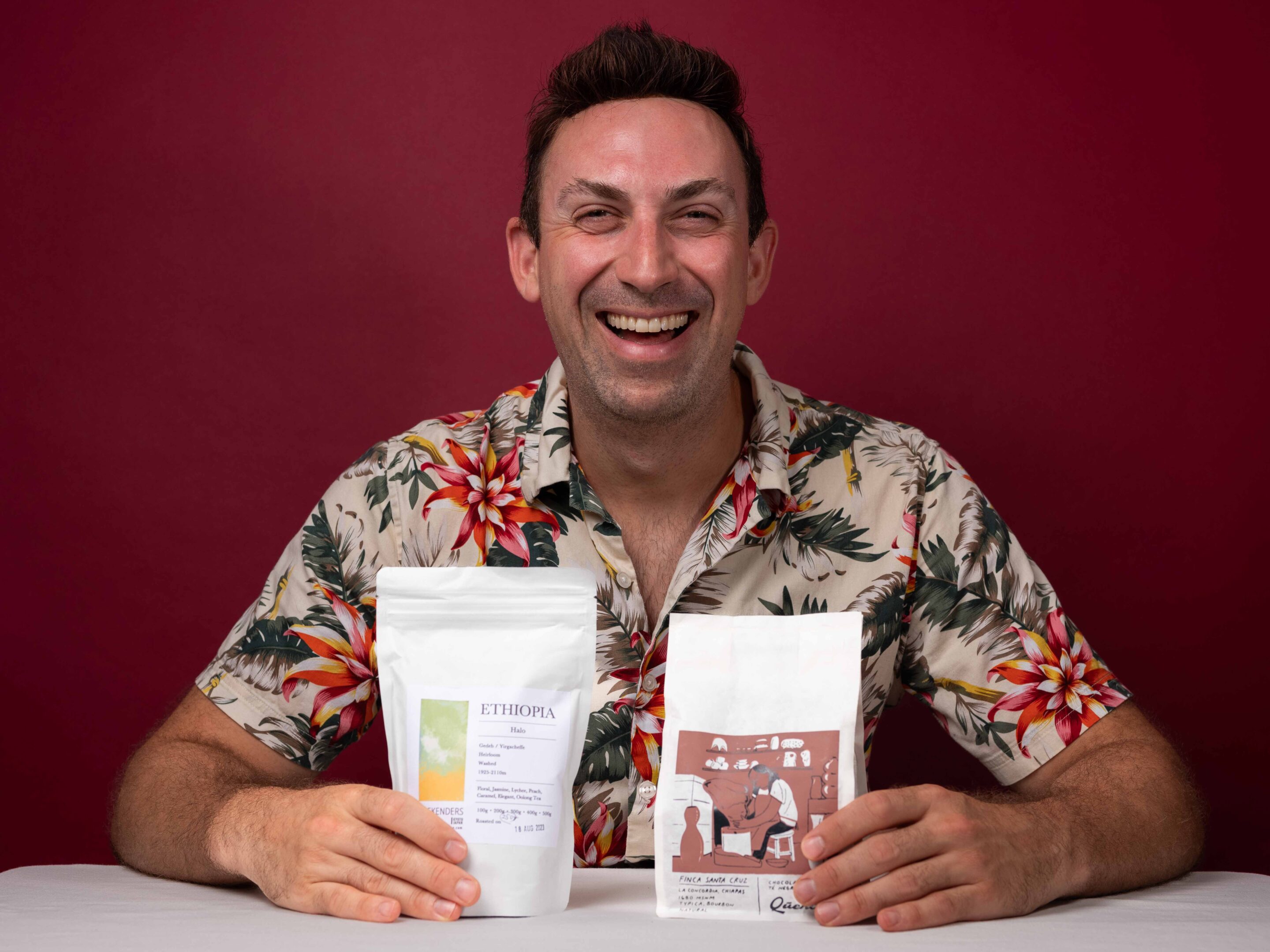 GLOBAL ROASTERS FOR OCTOBER
Weekenders from Kyoto
A couple of years ago, I was on holiday in Japan and I made it my mission to seek out the best specialty coffee bars and roasters along the way. But it wasn't until we had reached Kyoto, the magical city that is home to some Japan's richest history and an array of awe-inspiring buildings that I truly struck gold. Pardon the Golden Temple related pun.
Tucked away in a car park near the center, I found a small coffee bar called Weekenders that also happened to roast. Over the next few days, I came back several times, took part in a cupping with guests from as far away as Sydney and visited their roastery too. Masahiro Kaneko and his wife Ayumi became friends of mine and we ended up featuring Weekenders as our first Japanese roaster back in 2016.
After more than six years, I invited them back for a fresh feature in our relatively new Global box that showcases roasters from around the world. You're getting the comeback vibes, right?
For the upcoming October box, Weekenders will roast a fragrant, floral and delicate washed Ethiopian coffee from Halo. Expect notes of citrus and Greek mountain tea. Only available with a filter roast profile.
Quentin from Mexico City
Funny fact about me. I am German Mexican. That's right. A beaner Schnitzel. I was born in Mexico City and regularly go back there to see family and to spend time on the beautiful Oaxacan coast. In 2021, my boyfriend Michal and I went to Mexico three times in total, mainly to get away from the grim lockdowns in Europe and because it was one of the only countries that remained open during the pandemic. It was during those trips that we first discovered Quentin, a classy local roaster who runs an iconic coffee shop on Avenida Amsterdam, one of the city's most beautiful streets.
Since then, every time we're in Mexico City, we go to Quentin and every time, the experience is excellent. I have been wanting to feature a Mexican roaster for a long time, especially given Mexico's awesome richness as a coffee growing country. Mexican roasters really don't need to import any beans from abroad because every state and region produces world class coffees, all with their own characteristics. When I suggested to Menachem Gancz who c0-founded Quentin that we should link up, he was immediately on board. Andale güey!
For Quentin's Coffevine debut, I selected a rich and velvety natural processed coffee from Finca Santa Cruz in Chiapas state. I visited Chiapas about twelve years ago even before I got into coffee and was blown away by the amount of small scale coffee roasters all over San Cristobal de las Casas. Now, I am bringing one of the many delicious coffees produced in this state to you. Expect notes of Oaxacan chocolate and blueberries. Only available with a filter roast profile.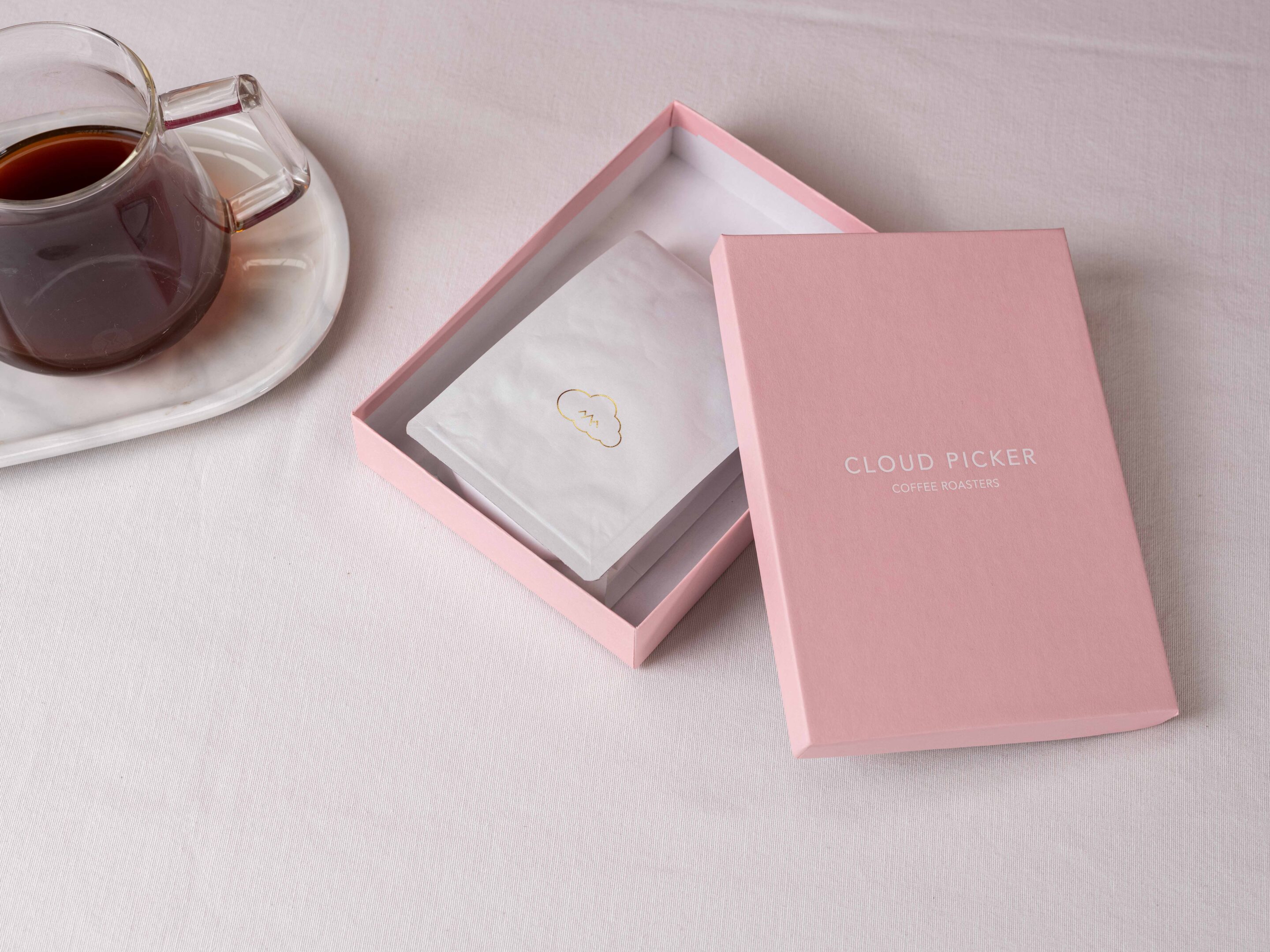 GEMS #13
Cloud Picker from Dublin
Last but certainly not least, I am thrilled to share with you the next release of our incredible competition level coffees that make up our bi-monthly GEMS series. We started this in 2021 as a way to give you access to some of the most exclusive coffees in the world and have since featured a variety of unforgettable coffees from many boutique roasters.
For this release, we're teaming up with a bigger player who we absolutely adore and who blew us away with this exquisite natural processed Bourbon from Thailand. We've never had a coffee from this origin in any of our boxes before and I cannot express how exciting this is for us. Not only did this coffee come in second place in the Thai Cup of Excellent competition, it is also packaged in the most spectacular fashion. Tiffany's much?
A great fact to know is that Cloud Picker, the roaster in question, gets its name from an experience that its founders had during a trip to Thailand's Pai region where this coffee is actually from. On that trip back in 2012, Peter Stzal and Frank Kavanagh were visting coffee farms in Thailand and saw how the coffee pickers moved through the clouds to pick the coffee cherries. This coffee is a testament to Cloud Picker's history and its progress since then.
Expect a sweet and balanced cup profile with notes of forest fruit jam. Only avaiable with 100g and an omni roast profile.
---
We bring you one step closer to the world's best roasters.
We offer a few different boxes to suit every taste. Our European box is our bread and butter and offers the most options for customisation. It's available as a subscription, a one-off box or a gift box, and you can choose your ideal roast profile and number of bags.
The relatively new Global Coffeevine box is your ticket to explore a range of roasters from beyond Europe's borders and is available as a complete set or as individual bags with a filter roast only. Finally, our GEMS box is a super exclusive bi-monthly release featuring competition level micro lots.
Check our full offerings by visiting our shop today.