\

Coffee LAB, Common Greens and Nomad in our July '20 Coffeevine box
Minimalist packaging and big bold flavours define our upcoming July '20 Coffeevine box with delicious coffees from Coffee LAB, Common Greens & Nomad
Since the beggining of June, many countries have been emerging from national lockdowns that have severely crippled businesses and impacted social lives beyond recognition.
It's been great to finally go back to my favourite cafés and connect with friends who I haven't seen in months. Life is starting to feel a bit more normal finally after months of social isolation and government imposed restrictions.
Yet, here at The Coffeevine, we've been busier than ever. We've been fortunate enough that we've been able to significantly grow our business across the world and finally got round to start working on our new website which is going to launch next month.
It will have a huge range of new features and a bold new look that will also reflect how we have evolved as a small company over the years. We'll finally be able to offer flexible subscriptions, different payment options and more regularly offer limited edition coffees.
But now, it's first time to introduce our July '20 Coffeevine box roasters and their delicious coffees that I picked out for our subscribers and customers during the most recent blind cupping session at my house.
This upcoming box will deliver gorgeous bursts of flavour and offer a first taste of fresh crop coffees that have been landing on our shores in the past few weeks. Are you ready? Here we go.
---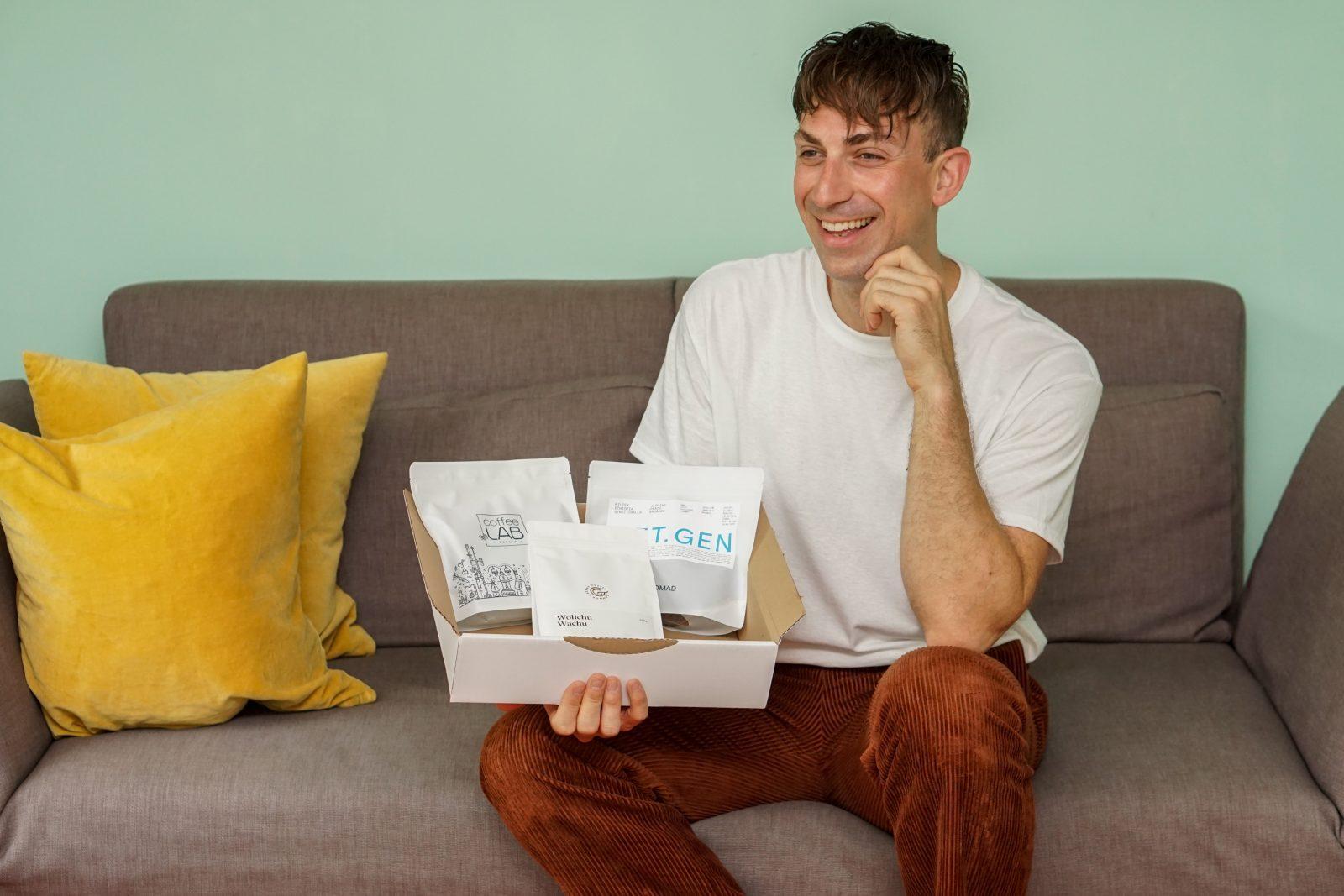 Coffee LAB
During a visit to Warsaw last year, I had the opportunity to taste the fine coffees from Coffee LAB on various occasions at different coffee bars in the city. Prior to my visit, I had not heard of Coffee LAB before but I quickly came to realise that this local roaster was one to watch.
It has been a while since we featured a Polish roaster in one of our boxes and when I reached out to Coffee LAB, head roaster Wojciech Rzytki was really excited by the prospect of one of his coffees making into our box.
Coffee LAB originally started as the Institute of Coffee back in 2012 before changing its name to Coffee LAB in 2013 and beginning to dabble with specialty coffee henceforth. Since then, Coffee LAB has become one of Poland's leading independent roasters and supplies many of the country's best coffee bars including Forum and Relax na Wilczej in Warsaw.
The coffees that Wojciech submitted for the cupping included two very delicious Colombian coffees, one of which is a caracolí, the local term for peaberry. We haven't had one of those in our box in years and it tasted absolutely delicious. Expect notes of red apple.
Common Greens
This is a local Amsterdam roaster that I have known for quite some time and who I've always wanted to work with. Founded by Aussie expats Josh Cotton and Claye Tobin who are both well-known faces in the local specialty coffee scene, Common Greens always had the mission to carve out its own little niche.
Apart from choosing unique and outspoken coffees from reputable green coffee buyers who are known for their engagement in the various countries from where they source, Josh and Claye also support admirable projects in places such as Myanmar where they plant a coffee tree for every bag sold to help locals in the Hopong Area find a fruitful alternative to growing poppies for opium production.
The coffee that Josh and Claye will roast for our July '20 Coffeevine box is a natural processed Ethiopian coffee from Wolichu Wachu in the Guji region. Expect a juicy flavour profile with notes of raspberry and white chocolate.
Nomad
One of the most legendary roasters in Europe returns to The Coffeevine next months with a super fresh Ethiopian coffee from the latest harvest that recently landed on our shores.
Many people will already be familiar with Nomad, mainly because of its spectacular coffees, legendary founder Jordi Mestre and its iconic café in the Catalonian capital. We've had a very close relationship with Nomad for many many years and always get excited when an opportunity to work together arises.
Although what many people these days won't know is that Nomad originally started as a coffee cart in London. This was at a time when Jordi was still living in the British capital after having worked at some of the city's leading roasters. After moving to his native Barcelona, he set up his first shop and the rest is gorgeous black gold history.
Jordi and Fran Gonzales, the head of coffee at Nomad, will supply our July '20 Coffeevine box with a spectacular washed Ethiopian coffee from Genji Challa in Jimma. Expect notes of jasmine and rhubarb.
---
Keen to enjoy these outstanding coffees?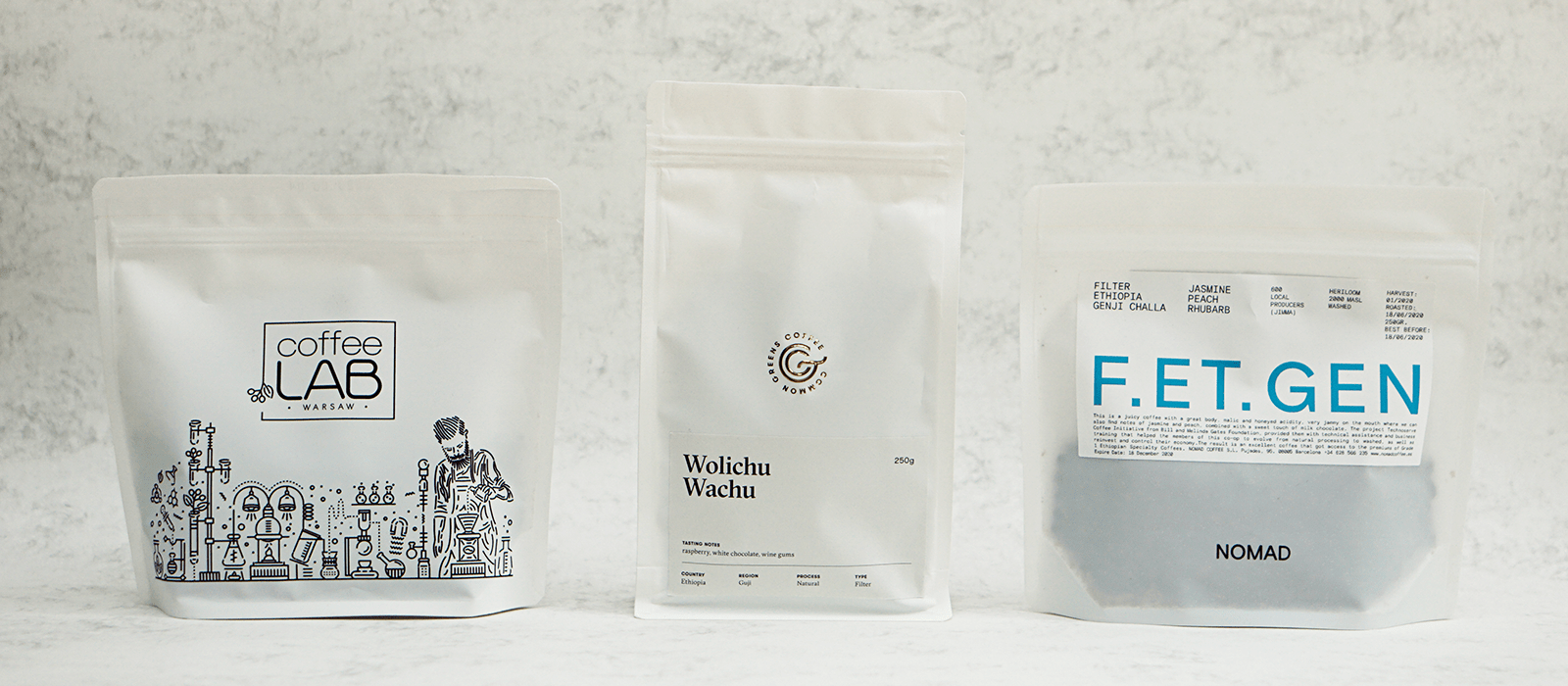 Preorders close on 15-07 | Ships globally on 20-07