I have to admit that I am a bit embarrassed at the slow pace of my review publications recently. In the beginning, when The Coffeevine was merely a guide to the best coffee bars that I came across, I banged them out so fast that my readers could hardly keep up. Now it's the other way around. I can hardly keep up with my writing given how many other things are happening around me at the moment.
Therefore, I want to start this review of Relax na Wilczej in Warsaw with an excuse to Michal Matan and his wonderful team. I didn't forget to write this up and here it finally is. Relax na Wilczej and I first came into contact because I was looking for a suitable venue where I could host a public cupping during a recent visit to Poland. Sometimes, when I travel, I try to combine my visits to a certain place with hosting an event at a local coffee bar, something that offers a unique opportunity to connect with the local coffee community.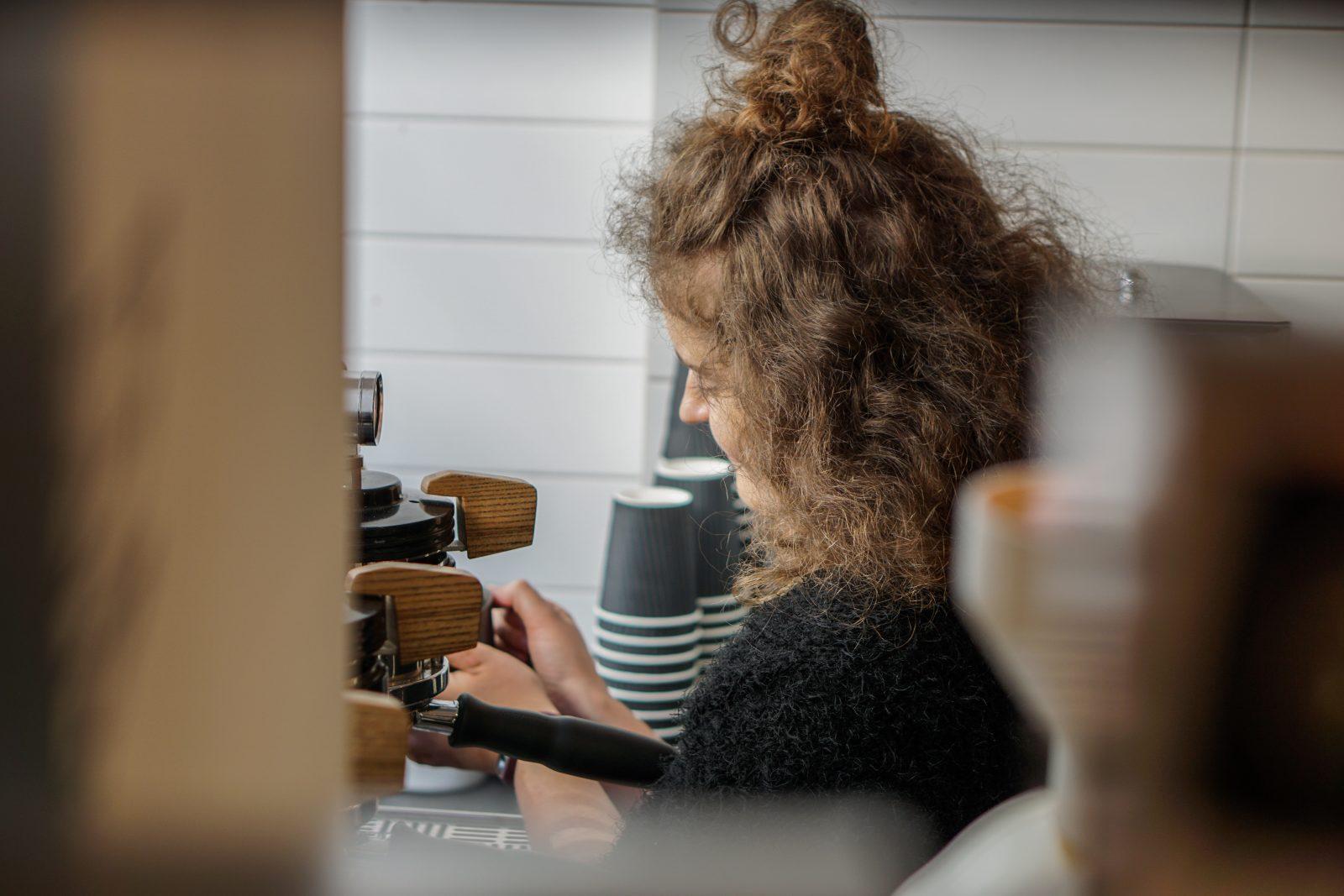 When I first approach Michal with this idea, he was immediately excited by the prospect of setting the scene for the cupping that would determine which Canadian roasters would go into our critically acclaimed October '19 coffee box. With its two levels and a long bar overlooking the downstairs bar, the café offered a perfect setting for this event that was attended by fifteen local coffee lovers and professionals.
Warsaw was actually one of the first foreign cities that I visited after launching The Coffeevine over six years ago and already then, it had a more advanced third wave coffee scene than my home city of Amsterdam. It was exciting to go back there again after all this time to see what had changed Relax na Wilczej is a great example of the passion and hard work that coffee that local coffee entrepreneurs like Michal have put into the scene over the years.
He began with the opening of Relax Café Bar, a coffee bar located in the centre of town, adjacent to a now-defunct arthouse cinema by the same name. His second café, Relax na Wilczej, opened in July of 2018 and conveniently named after the street it is on. Michal told me that the construction was not as easy as he had expected given the internal structure of the space but they managed to pull it off very well. As you enter, you are greeted by a large bar on the left with a handful of tables on the ground floor and more seating upstairs.
Apart from serving a wide range of coffee drinks that are prepared with beans from the likes of local roaster Coffeelab and other guests, there is also a delicious food menu that includes tasty breakfast dishes that are all vegetarian. Think of vegan scrambled eggs made with tofu or the more extensive savoury place that is like a yummy smögåsbord consisting of real eggs, cottage cheese, fresh veggies and rhye bread.
There is also a fine selection of homemade cocktails given the fact that Relax na Wilczej stays open until 10 pm on all days except Sundays. The café's convenient location in one of Warsaw's nicest central districts makes it a perfect place to start or end your day exploring Poland's vibrant capital by foot or e-scooter, many of which you will find parked all over town – not always very well parked, I might add.
If this location is too far for you, head over to its sister café Relax Café Bar for a more central location where you can enjoy the same wonderful hospitality and delicious coffees but without the extended food and cocktail menu.