One of the things I look forward to the most is my monthly cupping event where my team and I choose the three most delicious coffees from a set of possible candidates to be included in the upcoming Coffeevine box.
This is when the different roasters that I've invited to submit their samples either shine or fall flat. It's impossible to predict what the outcome will be. Over the many years that we've been employing this method to choose our coffees, we've had quite a few occasions when super star roasters really did not convince while small up and coming enterprises totally blew our socks off.
As we approach the autumn of this fucking crazy year, many fresh crops from Ethiopia and Central America have finally landed on our shores and are getting ready to delight us and for the upcoming October box we've chosen three really amazing coffees that were absolute standouts on the cupping table yesterday.
These coffees will come from two new Coffeevine partners and one returning favourite who is making its second Coffeevine appearance next month. Are you ready to meet our three awesome roasters?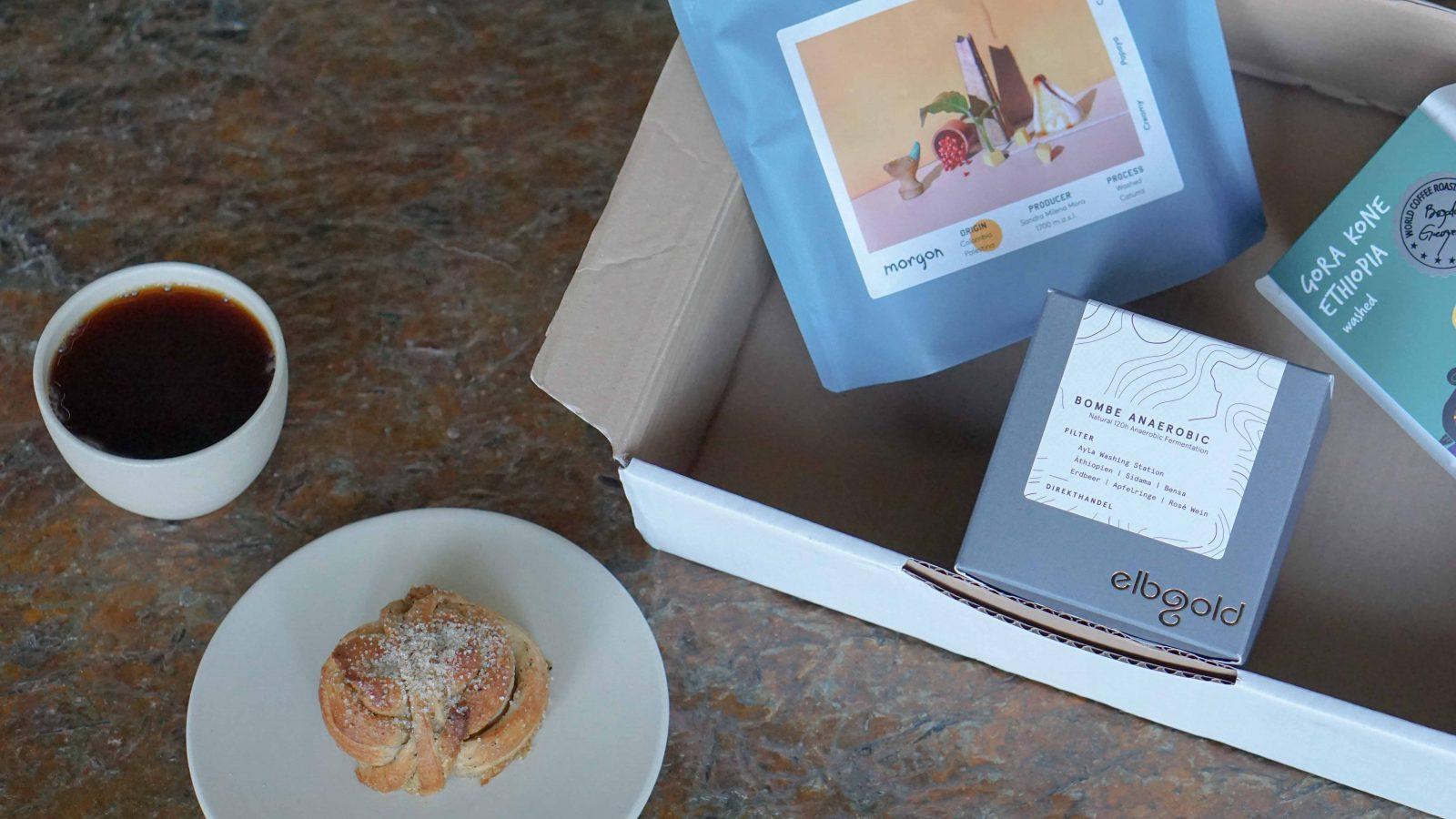 ---
Morgon Coffee Roasters
Let's start with our returning friends from Gothenburg in Sweden. Morgon Coffee Roasters first appeared in a Coffeevine box in 2018 just after they had launched their new brand and they quickly became a subscriber favourite.
Since then Gabriella Runesson, Markus Vestergaard and Christian Gullbrandsson have amassed a loyal following all over Europe and I've had the fortune to come across their coffees at cafés like Public Space in Amsterdam, 3 Kaffee in Frankfurt or Taraba in Stuttgart.
Morgon's popularity is the result of a healthy mix of charisma, passion and truly outstanding coffees that always chosen based on what's seasonaly available, fresh and delicious.
The coffee that Morgon will roast for our October box hails from Colombian producer Sandra Milena Mora who runs a 9 hectare farm in Palestina, Colombia.
Rather than farming the entire available surface area, she only uses 5 hectares and lets nature grow wild on the remaining hectares because she believes that a bio-diverse environment yields better coffees.
Indeed, we couldn't agree more. This is a washed Caturra coffee.
Elbgold
There are several reasons as to why Elbgold's first Coffeevine feature is long overdue. And by long overdue I mean years, not months.
Hamburg's leading specialty coffee roaster has been a loyal companion on my own journey through the world of specialty coffee virtually since day one. Hamburg is where I grew up and where my family and school friends live. I go back as often as I can.
Until recently, Elbgold even had two cafés right around the corner from my family's home and Annika Taschinski and her husband Thomas originally started Elbgold in our neighbourhood many years ago. Today Elbgold is a force to be reckoned with.
Apart from running a number of beautiful coffee shops all over town and supplying many other hospitality businesses across the country, they also run a reputable green coffee business through which they do all of their direct trade and source really spectacular coffees that often end up at many other leading roasters like The Barn or Nomad.
For the upcoming October coffee box, they will be roasting a 120h low tempertature fermented dry-processerd coffee from Bombe in Ethiopia. This processing station sits at 2.000 masl and works with around 350 smallholder farmers from the surrounding area.
After getting plucked, the cherries ferment in airtight vats for up to five days at low temperatures under the shade of trees. Then, they are airdried on raised African beds for 27 days. The result is a sweet and rich cup full of strawberry and dried apple ring notes.
Mabó
Yes, Hamburg is my hometown and Amsterdam is my home but Bucharest in Romania was also once my temporay home when I was living there during my interenational assignment in my previous carreer at BAT.
At the time, this was 2009, there was already a very pronounced coffee culture in Romania. People loved getting together to drink coffee until well into the night and the cafés in Dorobanti where I lived always attraced a rather peculiar crowd of regular locals and douchey men who had to show off their probitively expensive cars by parking them all next to each other.
Given its love for coffee, it's no surprise then that Bucharest built up one of the most exciting specialty coffee scenes in the Balkans in recent years and is home to some very talented roasters. One of them is Bogdan Georgescu who runs Mabó.
Last year, he came second in the World Roasting Championships in Taipei and after leaving his previous employer Sloane – also a Coffeevine partner – he set up Mabó earlier this year to pursue his own venture.
I'm excited by the opportunity to put the spotlight on the Romanian coffee scene for the second time this year after featuring Meron from Cluj Napoca earlier this year who offered us our first 96h fermented Brazilian coffee.
From Bogdan we will get an outstanding washed Ethiopian coffee from Gora Kone, a washing station located in Nensebo in Ethiopia. The coffees are grown at 1.950 – 2.050masl and have all of the wonderful characteristics of an excellent Ethiopian coffee. Clarity, delicacy and brightness. Expect notes of peach lemon and orange-blossom.
---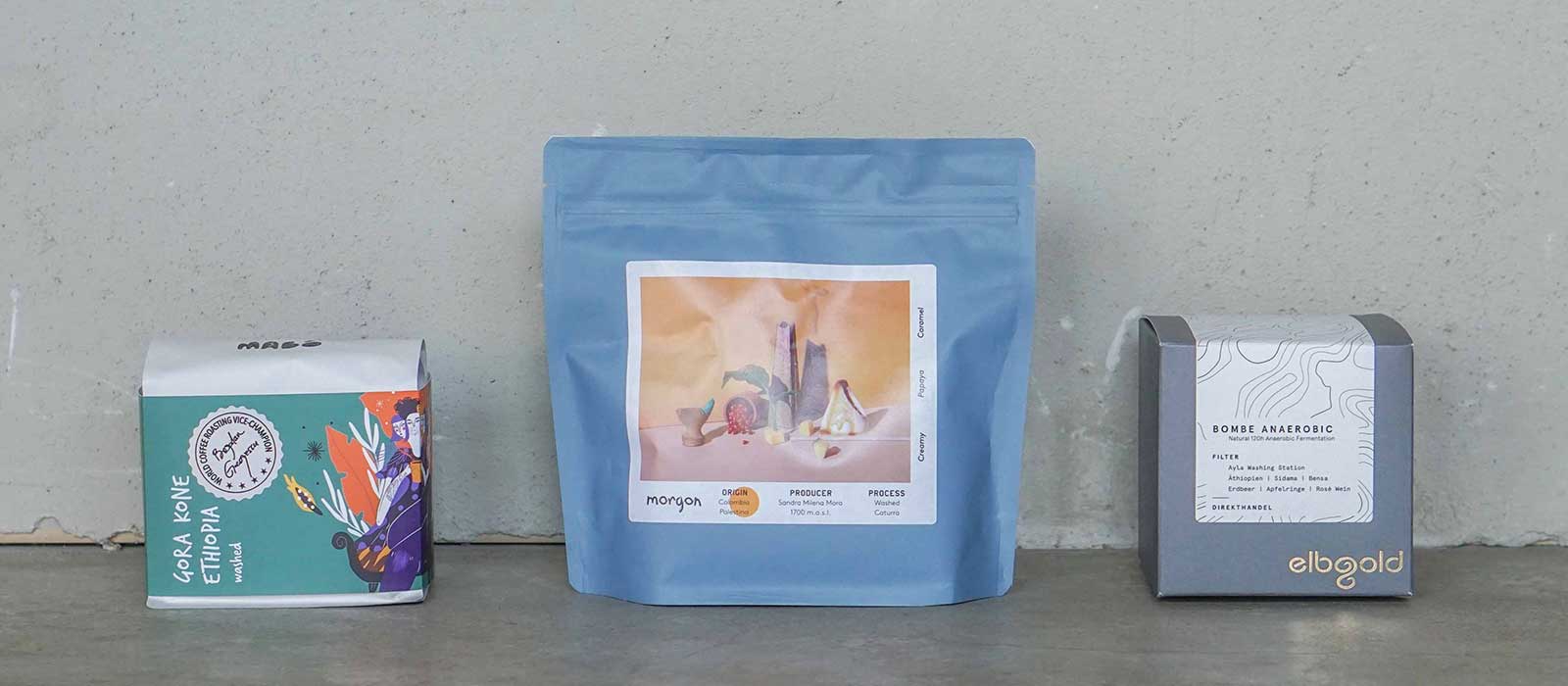 So, there you have it. The outstanding lineup for the upcoming October coffee box.
There are many reasons why you should subscribe to The Coffeevine, our outstanding coffees being one of them, of course.
We're also the only coffee subscription company that
Always features three coffees from three different roasters
Has worked with over 200 roasters from all over the world
Blind tastes all submitted samples and only chooses the best tasting ones
Offers free tracked delivery to all European customers
Can create custom subscriptions for collectives, cafés and businesses
Has the best customer service of all coffee subscriptions with a rating of 4.8 on Trustpilot
For just €46 a month, you'll get the most delicious selection of seasonal coffees that are roasted by the most exciting coffee roasters. Hundreds of happy subscribers already trust us. Will you be next?
---