Sundays in Germany are still holier than in most very catholic countries. Because on Sundays, almost nothing is open. If you grow up in Germany, it's actually totally normal to you and you often find that city centres are completely abandoned because people take the opportunity to head out into nature or visit family members or simply just enjoy some time off. But when you've lived in more Anglo-Saxon countries where everything is open all the time, it can sometimes come as a shock that in many German cities you can't even get a good cup of coffee on a Sunday.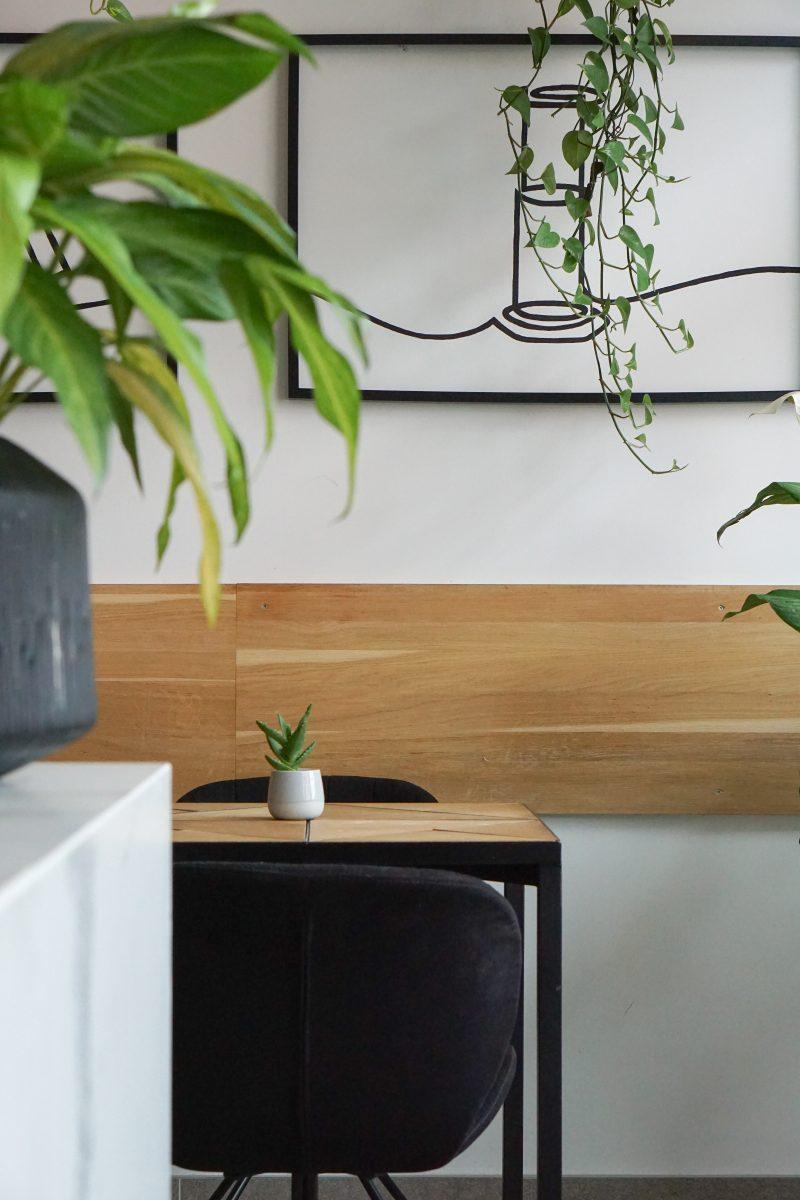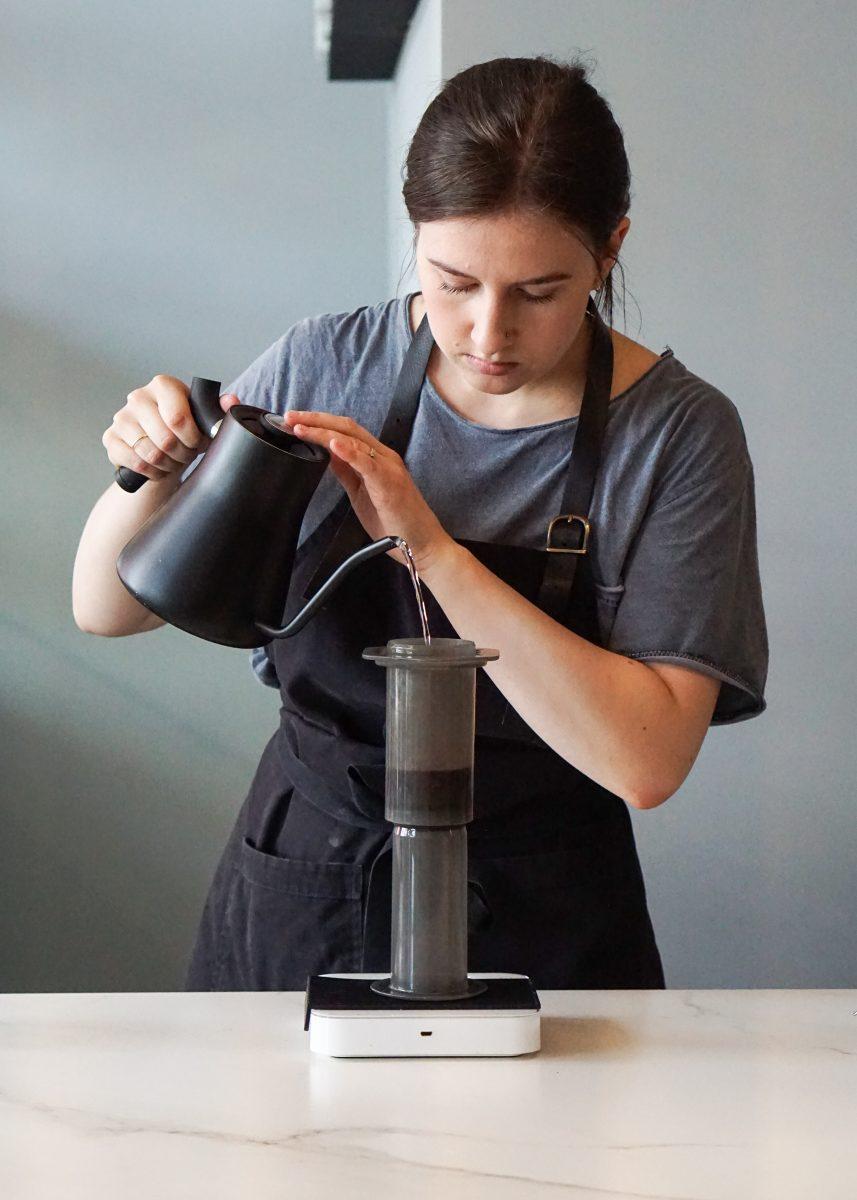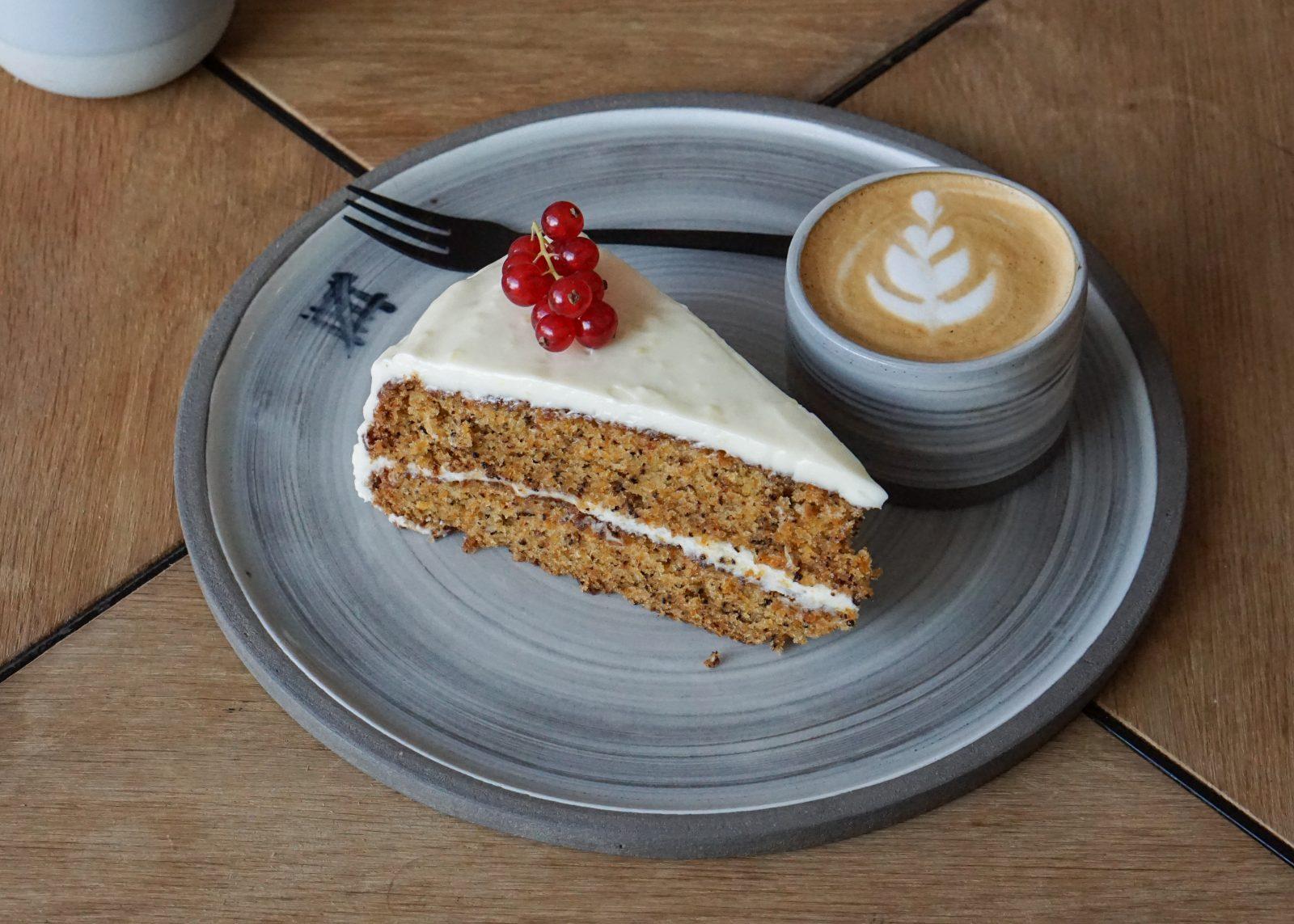 Luckily, during a recent visit to my sister who lives in the beautiful town of Heidelberg, my partner and I ventured a bit further south to spend a day in Stuttgart, Germany's capital of the automobile industry. Mercedes Benz, Porsche and Audi are all headquarters in the local area and you can feel the imprint of this industry very heavily on this medium-sized city. After putting out a little call on Instagram along the lines of 'where can we get good coffee in Stuttgart on a Sunday? help!', a fellow Instagrammer recommended we visit Taraba where they were, at the time, serving coffees from our Swedish friends at Morgon Coffee Roasters.
Approaching the café from the metro tracks, we soon spotted big letters saying 'it's art' on the floor to ceiling windows and couldn't help but make the connection with Tōrnqvist in Hamburg whose windows are graced by the words 'it's a fruit'. Both coffee bars are correct, of course, and I think it's important that more people are made aware of what coffee really is (fruit) and that its production from seed to cup is a really big effort by many different parties (art).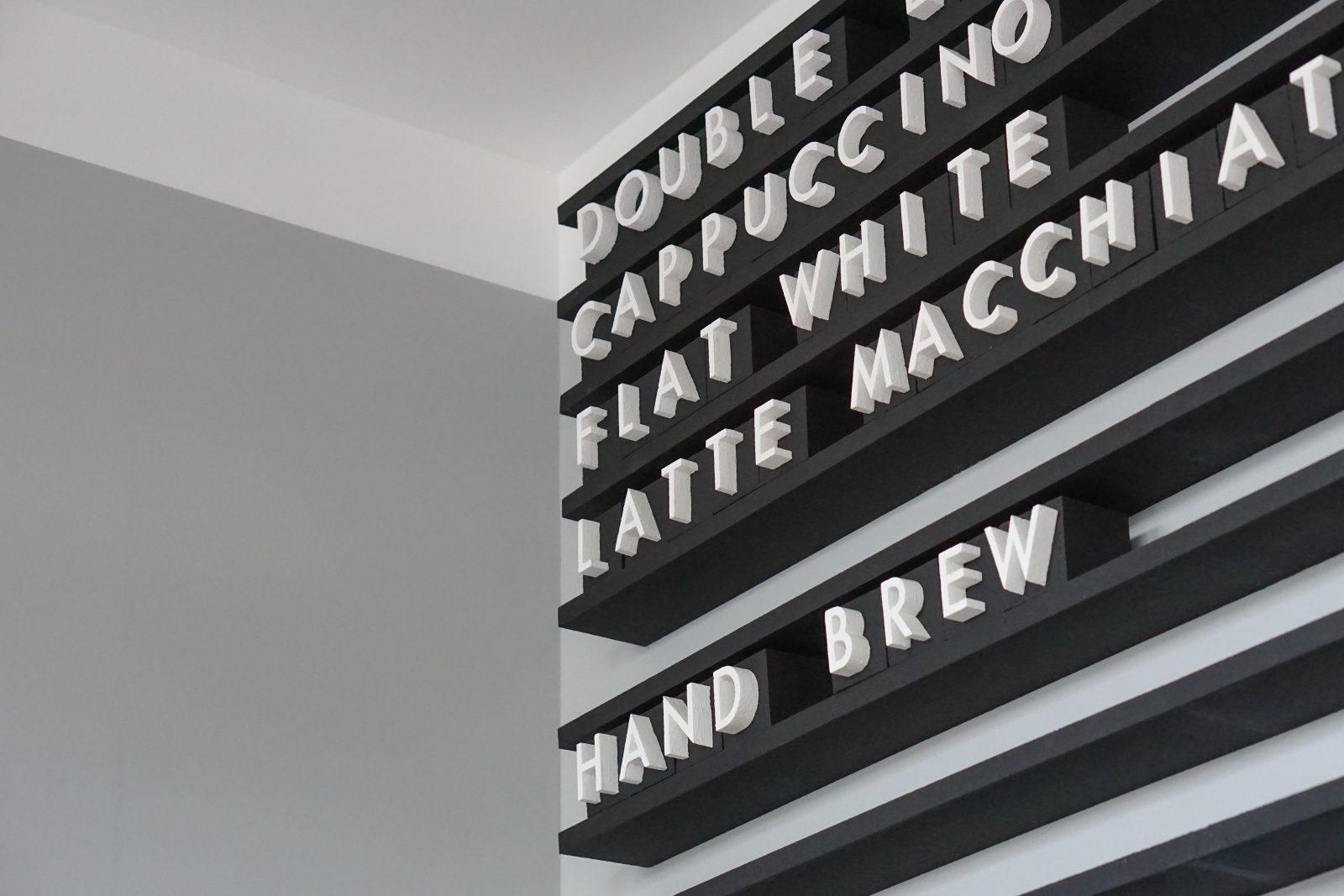 Inside, we were greeted by a largely English-speaking team (still unusual outside of Berlin) and an interesting mix of patrons made up of student groups, tourists and locals catching up over expertly prepared coffee. I have to admit, I was a bit surprised to find Morgon Coffee Roasters here but that made their presence even more delicious.
My partner and I quickly took a seat, ordered coffees and cake and surveyed the interior that showed a playful mix of coffee-related wall art and a well-equipped station where baristas Alona and Emmy were pulling shots and preparing coffees with the Aeropress. They also had really yummy looking sandwiches with smoked salmon, avocado and poached eggs. Just sayin'.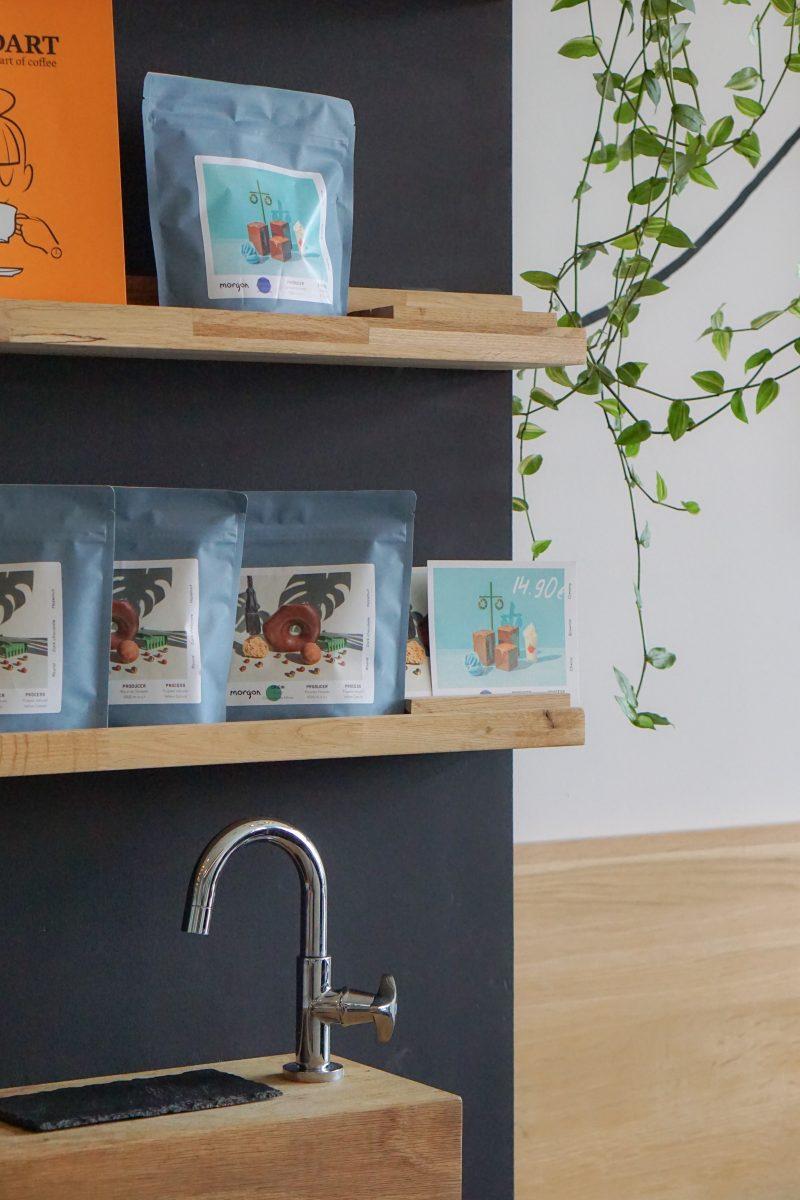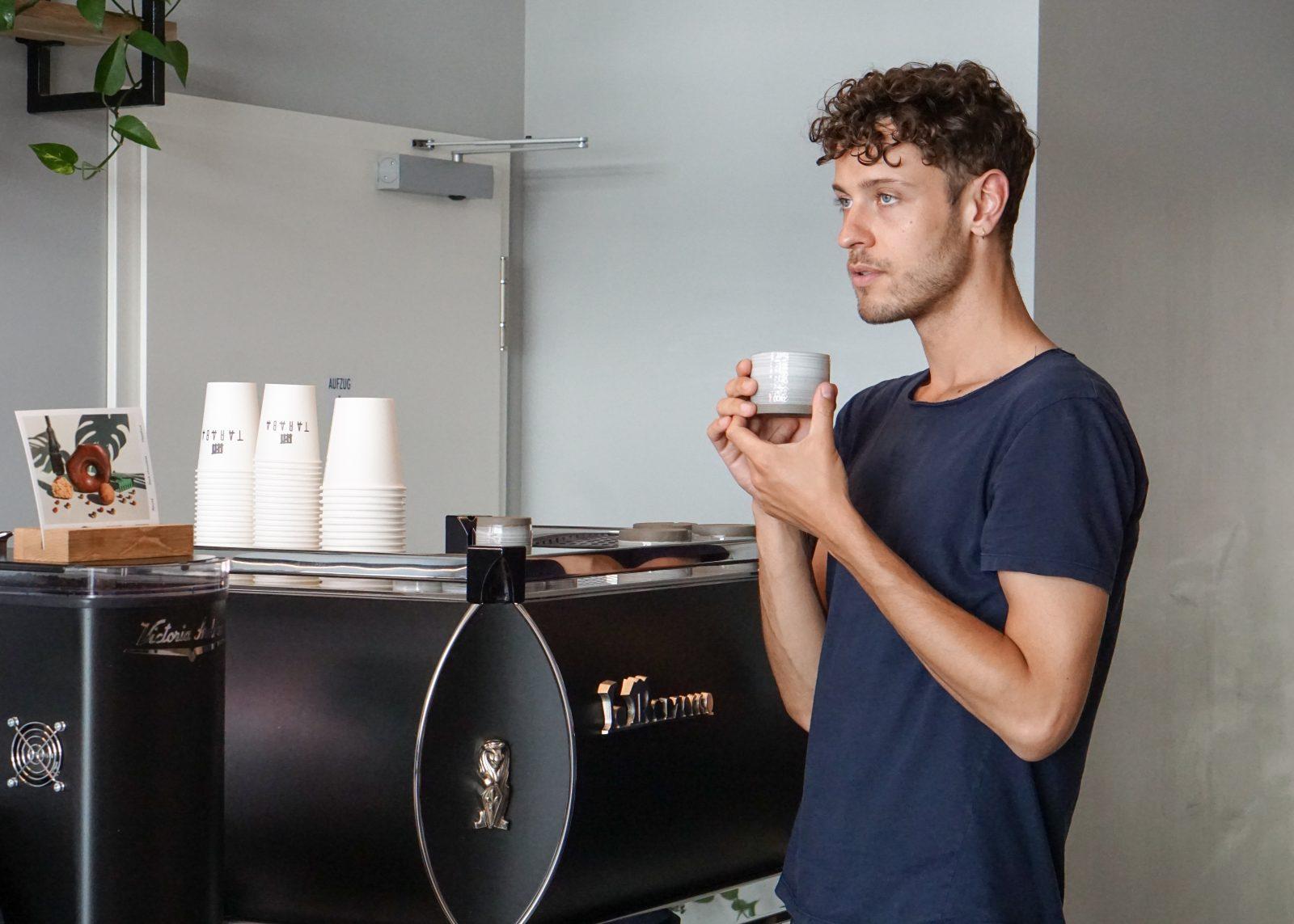 I later reached out to the founder and owner, Meris Prosic, to ask him about the idea behind serving coffees from further afield and what the word 'Taraba' means to which he said: "We try to offer a big variety to our customers since we are the only specialty coffee bar in Stuttgart that uses coffees from outside this region. That way our customers can taste what the specialty scene has to offer. And yeah, "Taraba" is an old Bosnian word for the typical wooden fences one sees in front of some houses there. The story behind the name is that one should have the opportunity to "close the fence" when entering the cafe and thus leaving the stress outside for a while to just focus on taste and our atmosphere." Quite poetic, isn't it?
I can safely say that Taraba was a great little discovery for us and certainly a sign that a well-designed and professionally-run specialty coffee bar can work anywhere as long as there is a great passion for outstanding coffee. Highly recommended!