There is nothing more rewarding that stumbling upon a wonderful café while wandering the streets of a new city. Yet, when Michal and I were in Frankfurt a few weeks ago, that's precisely what happened.
We had just had a wonderful breakfast at mehlwassersalz on a very hot Saturday morning when we started making our way towards Holy Cross Brewing Society, an old time Coffeevine subscriber and one of the city's finest specialty coffee shops when we walked past a coffee bar that looked like a pop up but as it turns out is anything but.
With covid restrictions in place, guests were not allowed to sit inside drei Kaffee, which meant that there were no tables to speak of. Instead, patrons could sit in the hall of the building that extended all the way into a small courtyard at the back.
My prying eyes immediately spotted some bags of Morgon Coffee Roasters in the window and that was an instant signal that this place might be worth inspecting a bit more closely.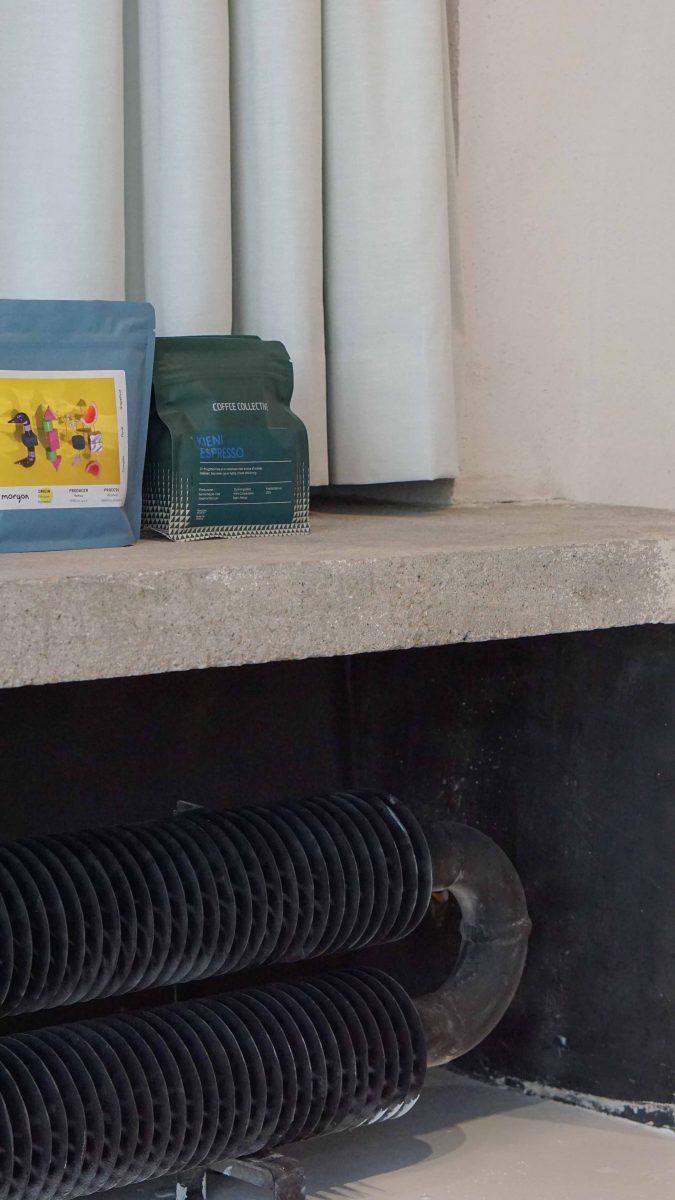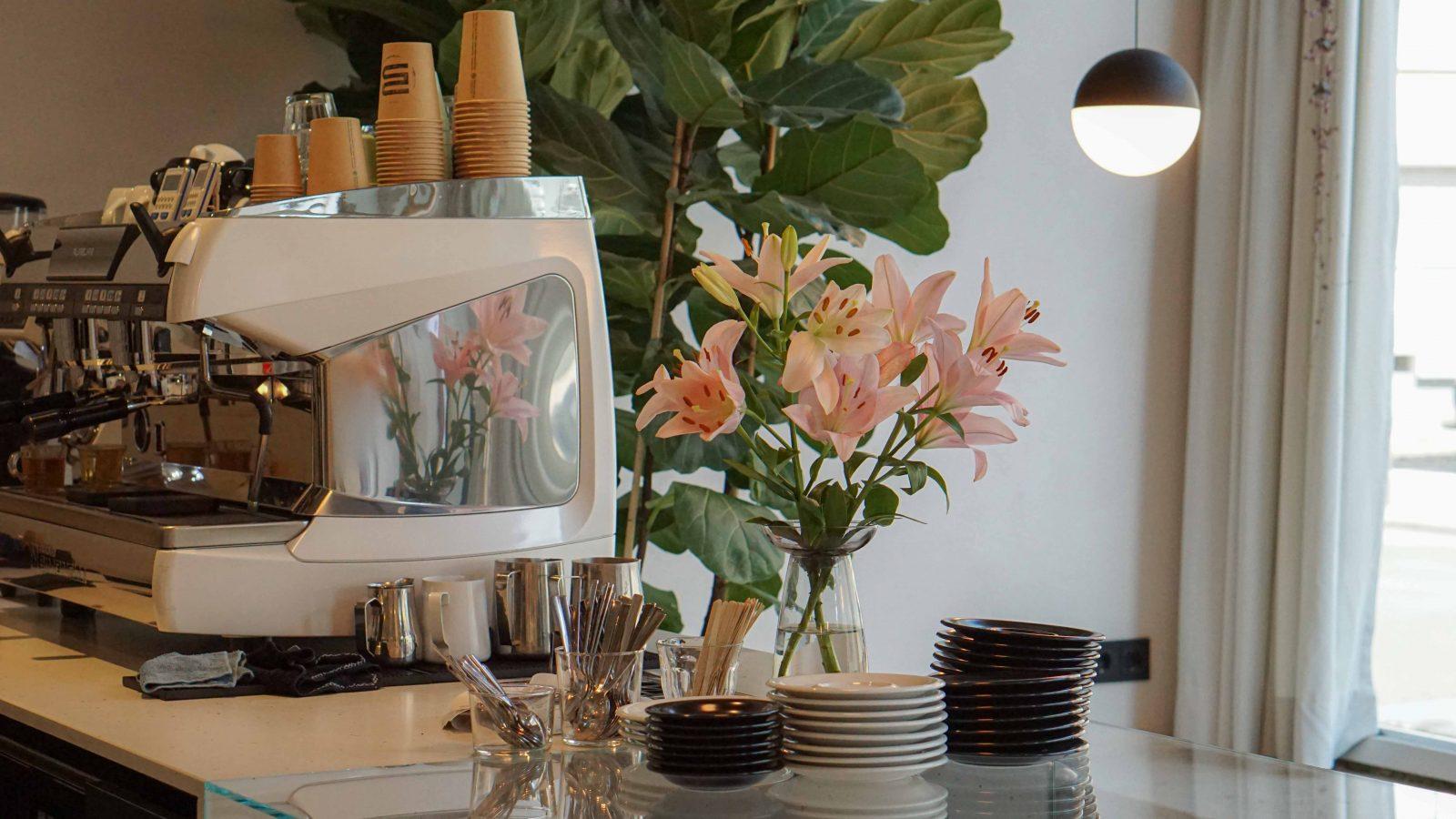 As I stood there, one of the owners, Stephan Ebel began approaching Michal and I from behind the bar and asking: "Are you not The Coffeevine?"
It might sound a bit funny to say this but I still sometimes underestimate just how much widely known my brand has become over the years.
After putting on my mask, I popped inside the café to have a chat with Stephan, his wife Romy and their fellow co-founder Anja Schilken.
The three business partners had previously gained their specialty coffee experiences at local coffee roasters Hoppenworth & Ploch (Stephan and Romy) and café Brühmarkt (Anja) before banding together to open drei Kaffee.
The space is located on a street that is colloquially known as 'Gallery Street' and just a few meters down the road from Holy Cross Brewing Society. Previously occupied by a local bag designer, the space was completely gutted by the three founders of 3 Kaffee who discovered not only hidden rooms behind fake walls but also gorgeous details like the old radiators that sit by the windows.
When they first opened their doors, the lockdown in Frankfurt was still in full effect but they were allowed to offer take away, which is how they started getting their name out.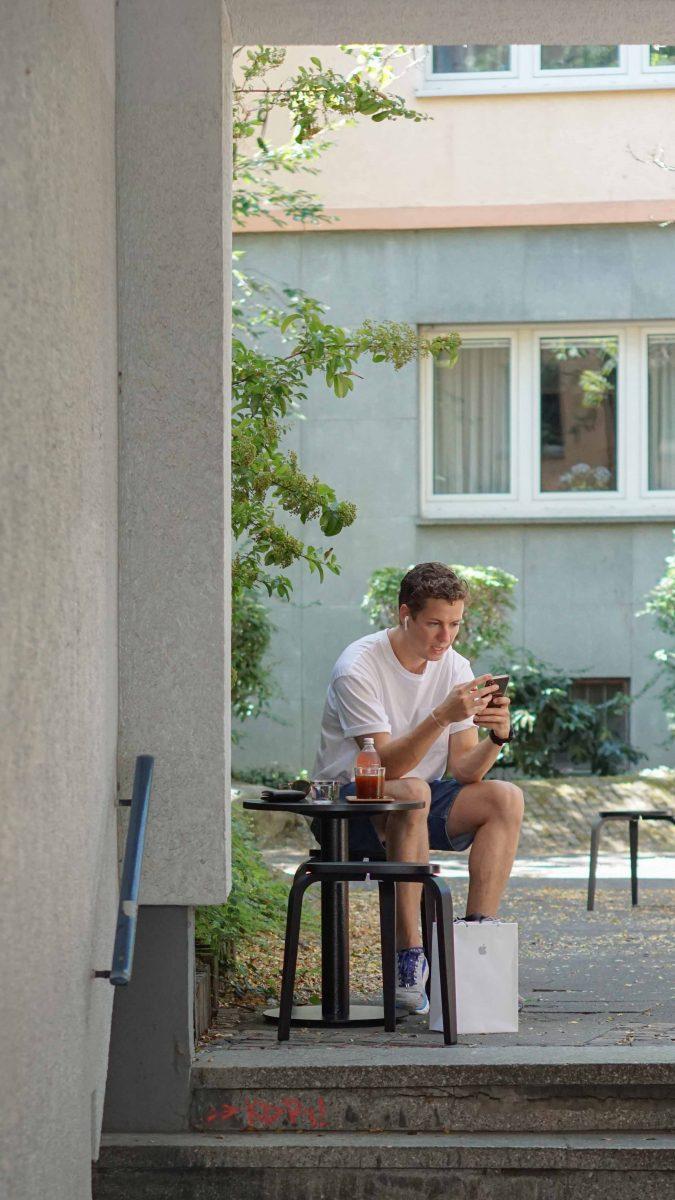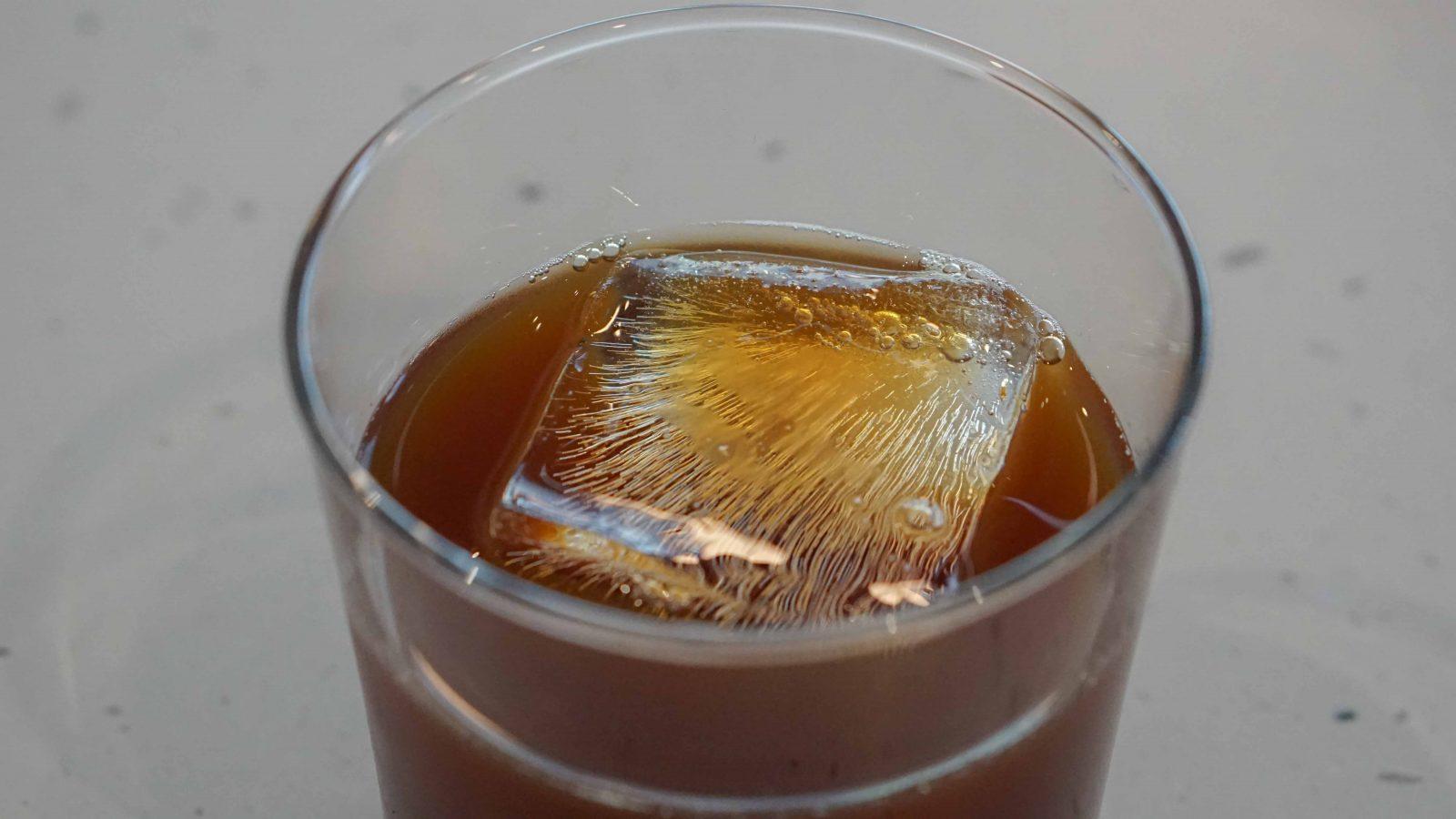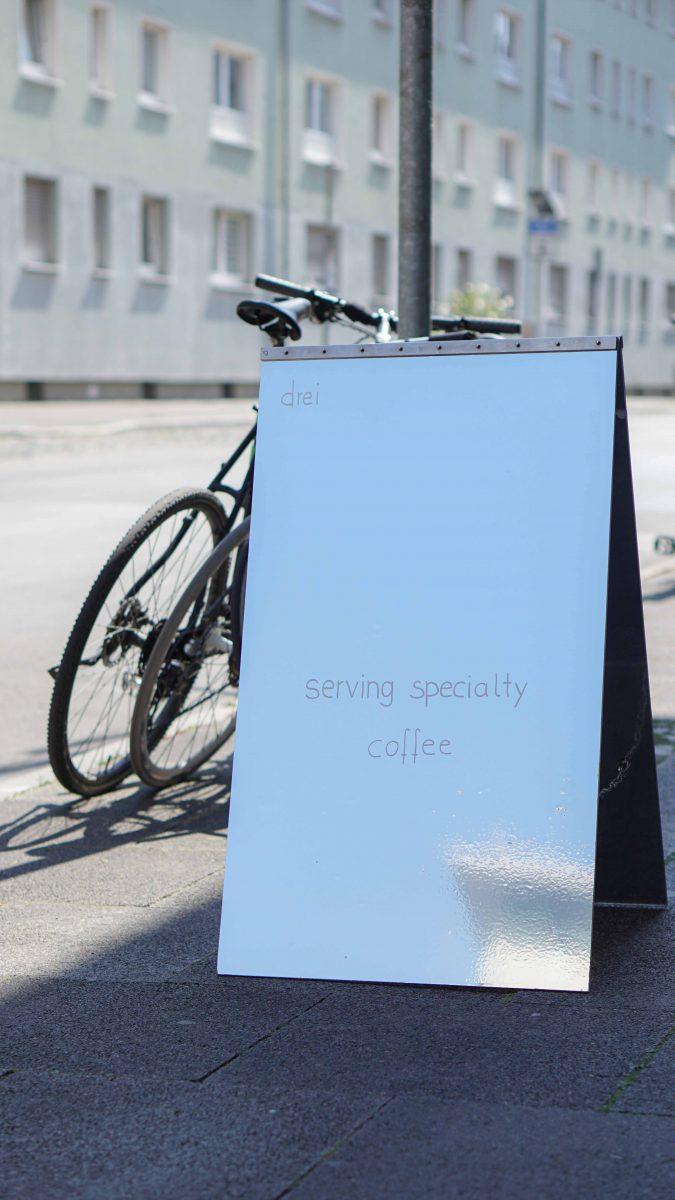 As Stephan explained while serving me a delicious cold brew: "Our goal here is to have a few rotating roasters who change every few weeks. Right now we have Morgon, Coffee Collective and La Cabra but we also feature roasters like Illimité from Slovakia and Drop Coffee."
At the time of our visit, they were still doing some work on the interior of the space and hoping that they could soon welcome their first guests to sit indoors. "We're really lucky that the weather has been so good," Romy said while preparing a flat white behind the espresso machine."
I was personally very happy to see that cafés like Holy Cross and drei Kaffee have chosen to offer the people of Frankfurt and its visitors such a great selection of roasters from all over Europe and after gulping down my cold brew – it was boiling hot that day – I joined Michal outside to continue our exploration of this wonderful German city.