I told my mum that we had a table booked at Marshall Street, a lovely Australian/German run brunch café in Hamburg but she was not having any of it. After having had a pretty rich breakfast at home in the morning, she had a point that we didn't need to eat avocado toast for lunch but after we sat down near the window inside Marshall Street and watched our neighbours get their food, there was a tiny hint of food jealousy after all. In the end, we just dropped in for a coffee, something you can definitely enjoy at any moment of the day.
Marshall Street, the Sydney street that Marshall Street Coffee co-owner Tristan Garrett grew up on was the inspiration behind his first solo venture that he founded together with his wife Marie Kotte. Tristan previously worked at Tornqvist, the now defunct local Mecca for specialty coffee lovers that brought so much inspiration and discovery to the people of Hamburg until its untimely closure in 2021.
Back in the room, my mum ordered a typically German Apfelschorle, apple juice mixed with sparkling water while I sipped on a flat white made with Marshall's own roasted natural Rwandan coffee from Rugali. It was sweet and syrupy and matched perfectly with the milk.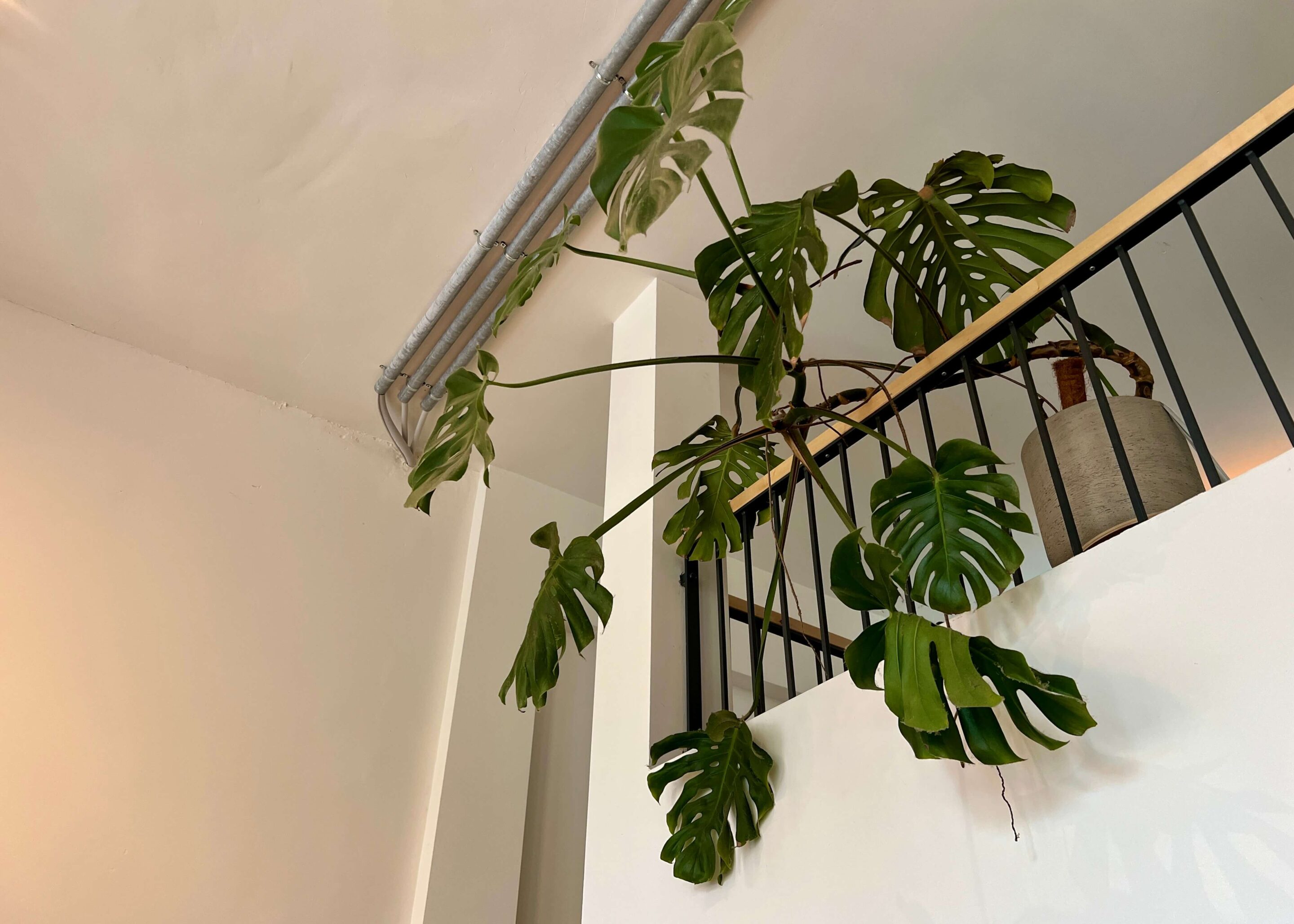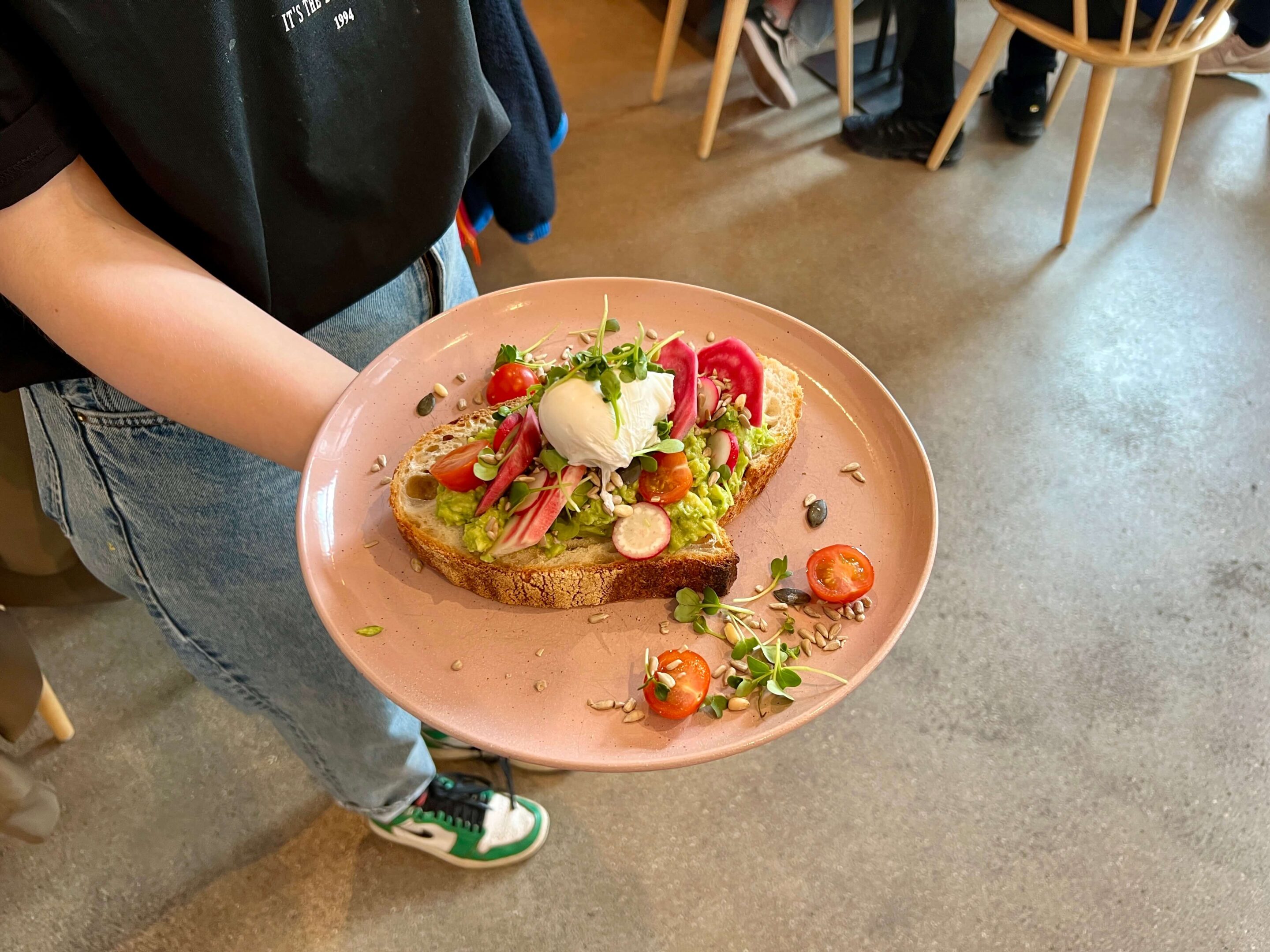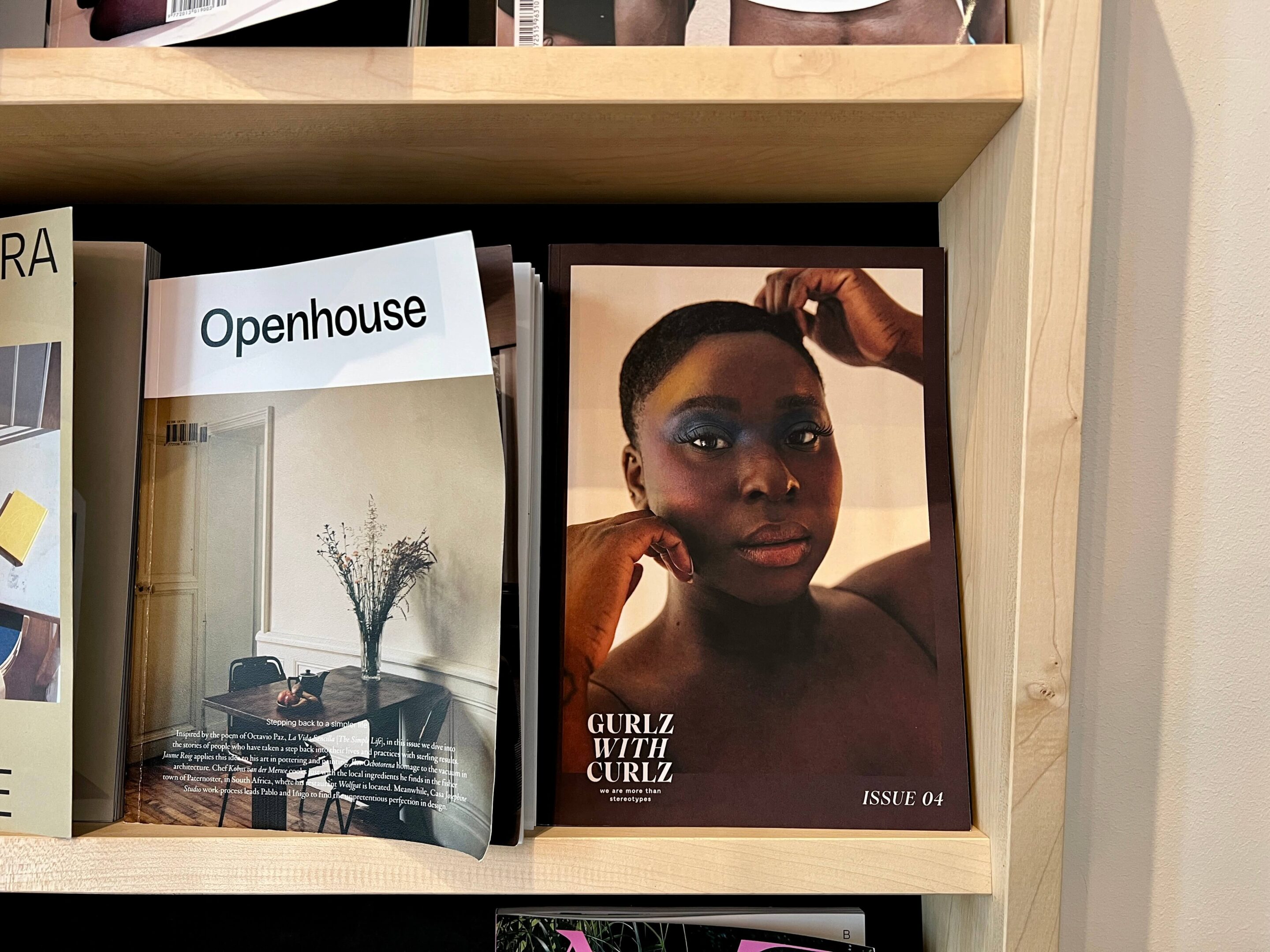 Tristan and Marie usually spend most of their time in the small kitchen churning out scrumptous looking dishes that are inspired by kitchens from around the world but largely based on Australian classics such as eggs Benedict or more local plates such as the smoked salmon toast. A few days a week, Tristan uses the roaster at Nord Coast Coffee nearby to roast his own coffees.
Usually, specialty coffee bars in Hamburg can be found in more residential neighbourhoods but Marshall Street is just off the city center, a smart move as it caters to office workers, tourists and shoppers who find themselves in the area. The interior is bright with very high ceilings and Nordic inspired minimalism. Lots of warm wood and stone elements such as the bar counter make the place feel cosy.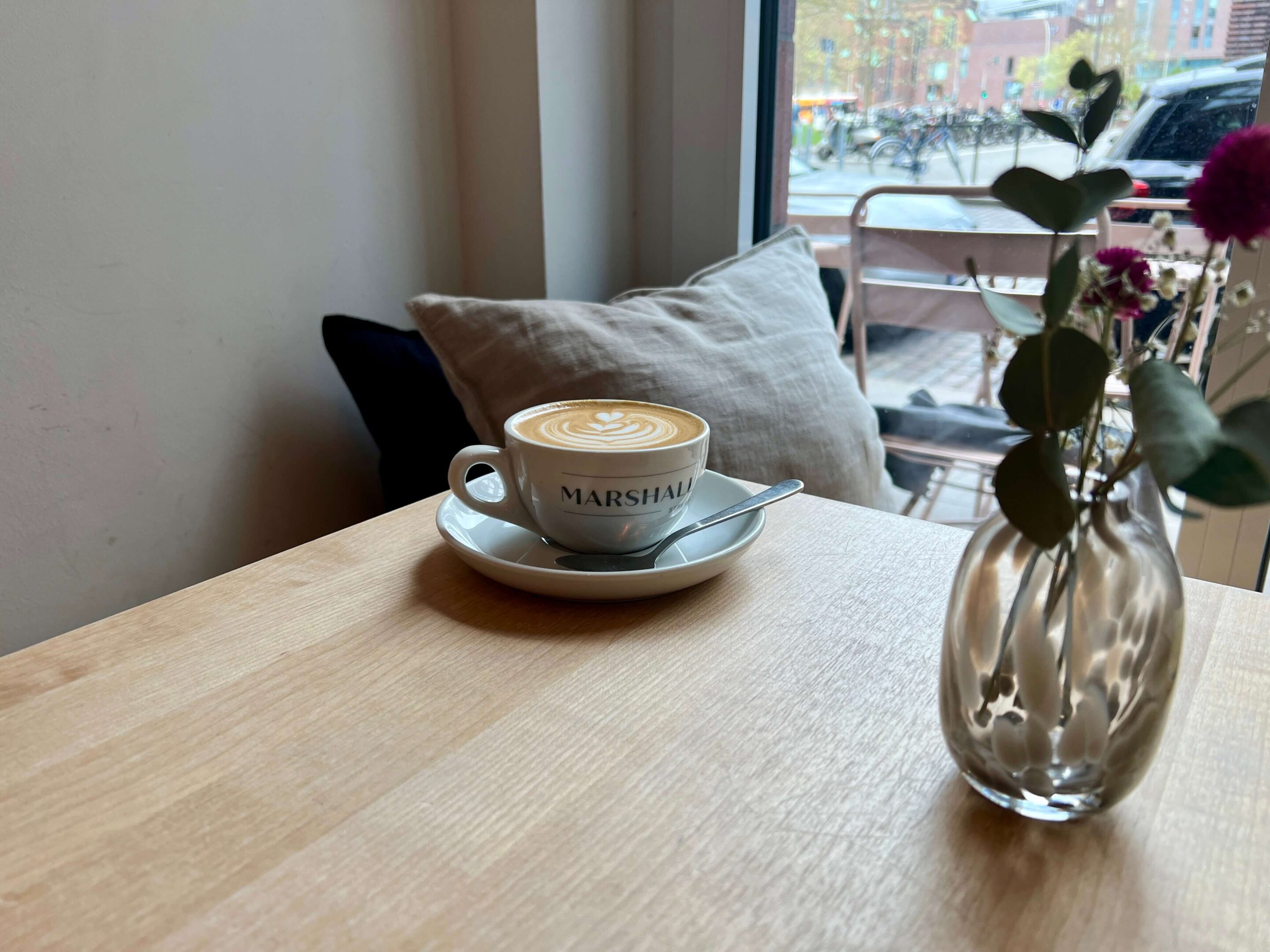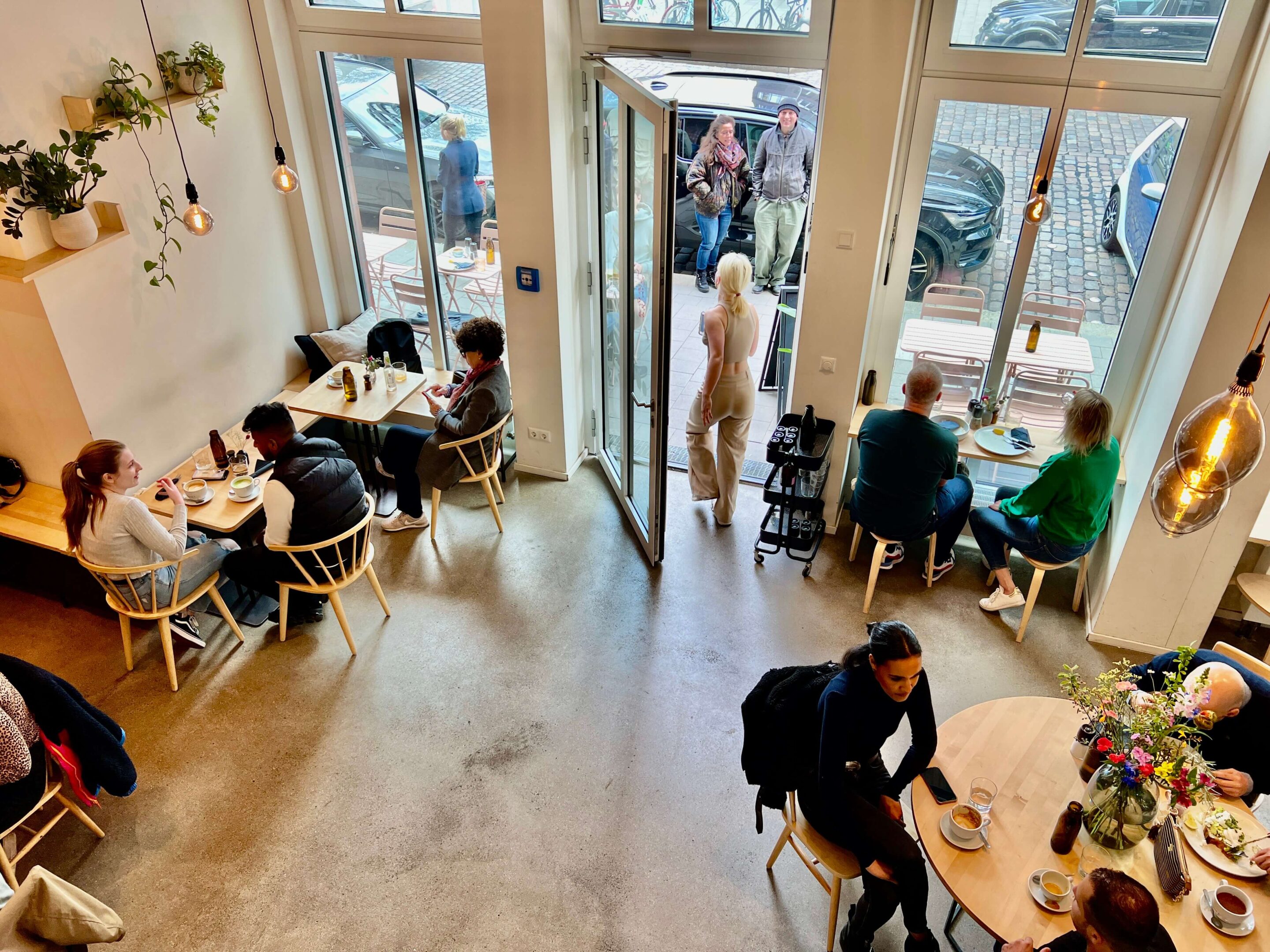 Outside, there is a big terrace and table service adds an extra touch. Anyone who is in urgent need of a perfectly prepared espresso beverage and a filling brunch dish will be well advised to visit Marshall Street and pay the team a visit. For now, they don't have any handbrew filter coffees but it is something that Tristan is looking into. "We just don't have the space right now," he explained while sitting with my mum and I that morning.
As we were preparing to leave, my mum told him that she absolutely loved my Turkish eggs, which I always make for her and my stepfather when we're spending time together. "Oh well, the Turkish eggs will be on our menu from next week onwards," Tristan told my delighted mother. Seems like he won a new local customer right there and then.