Over the course of the past few years, my coffee boxes have not just delighted coffee lovers in over 80 countries all over the world. I've also had the pleasure of sending my carefully curated selection of three delicious coffees from the most exciting roasters to roasters and cafés.
One of my most loyal café customers is a fine establishment in the German city of Frankfurt. Largely known for its skyscrapers, banking sector and its airport, Frankfurt is also one of Germany's finest middle-sized cities, one with a rich history and friendly locals who go out of their way to make you feel at home.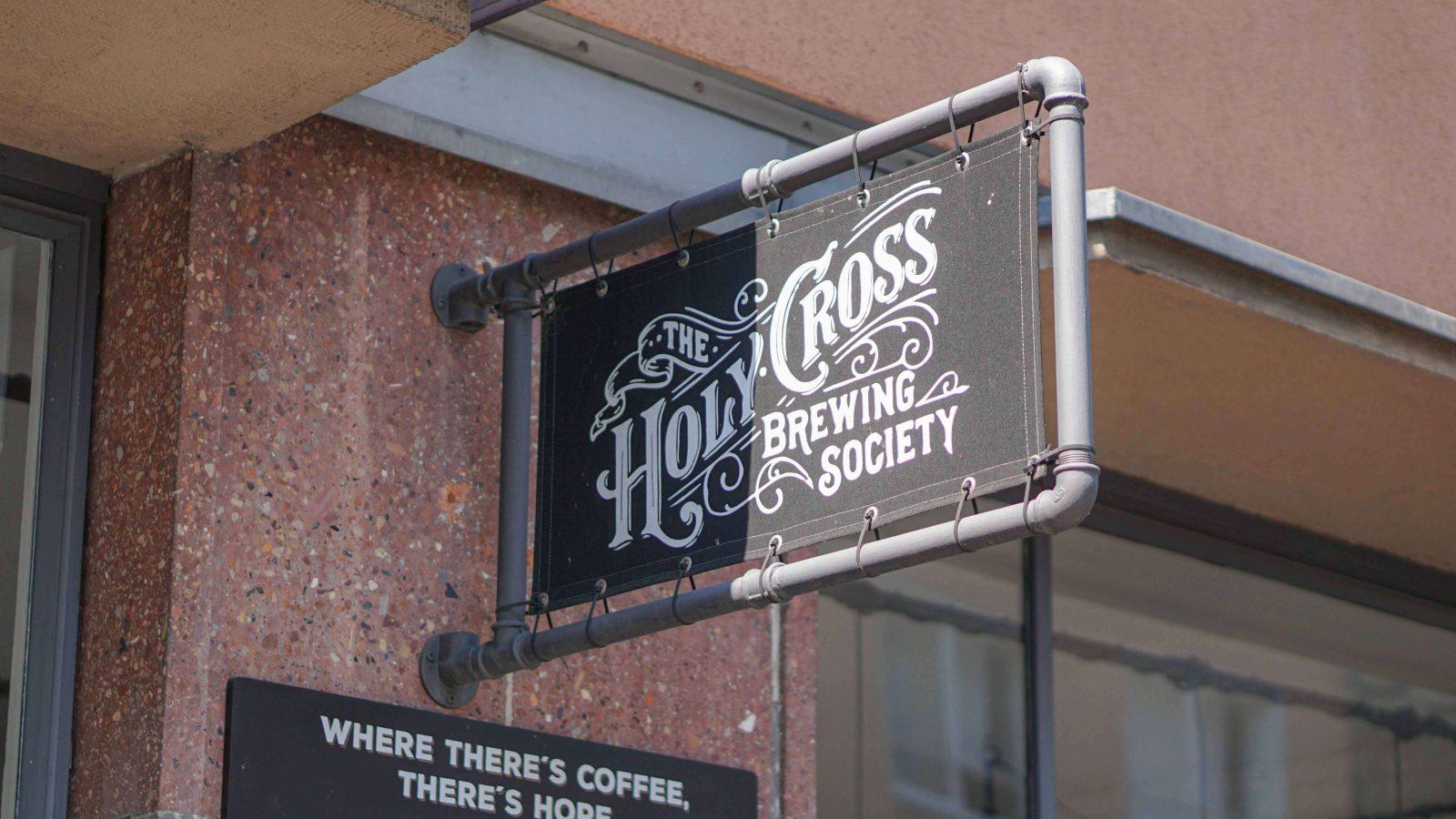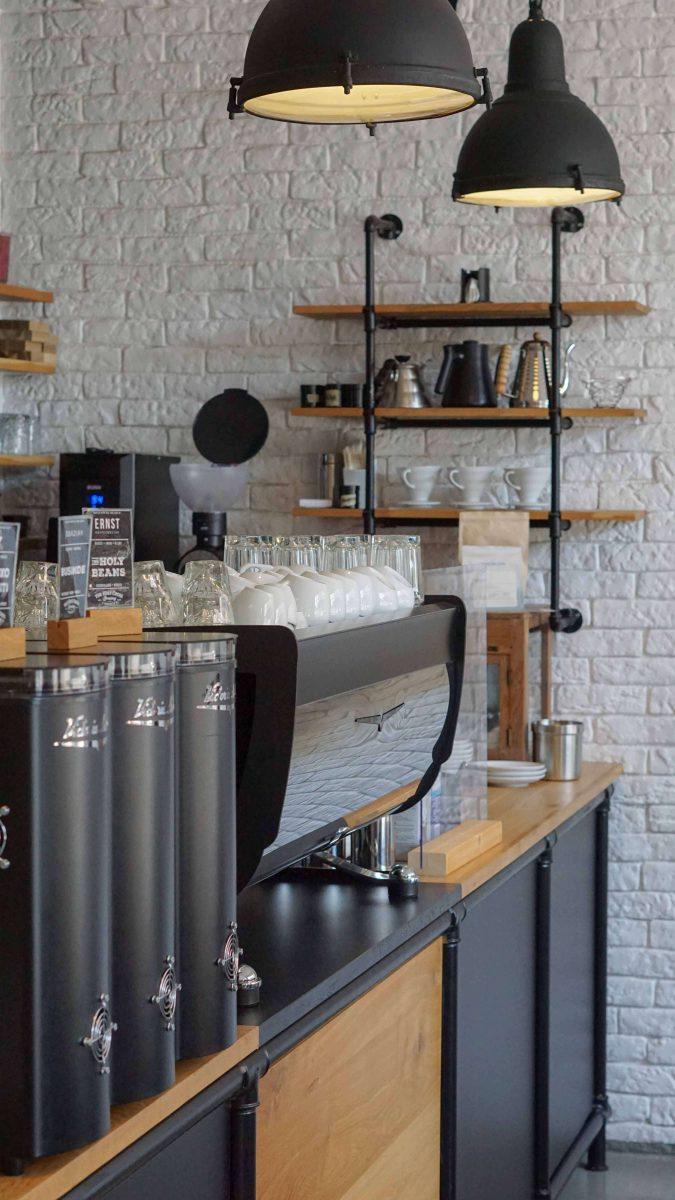 After landing late on Friday evening, Michal and I first headed to our hotel to check in and leave our bags before zipping across town on electric scooters to have a drink at the truly wonderful Hunky Dory Bar. If you get a chance to visit, please do!
The next morning, we went for a walk in the blazing heat and one of our two coffee bar destinations for the day was Holy Cross Brewing Society. This elegant café close to the river front is run by husband and wife team Mathias Stalter and Carla Lutz with a helping hand from their two sons.
It's always awesome meeting the people that I work with or who receive my coffee boxes and after a quick elbow pump, Carla ushered us to one of the tables and immediately invited us to try some of her iced coffee specialties. The pearls of sweat on our brows were enough indication of our need to cool down.
"Our cold brew is really, really good," Carla assured us as we navigated the menu. Personally, I am not a big fan of cold brew, generally preferring flash brews instead but Michal had his mind firmly set on a cold brew. In an effort to compromise, I opted for the Daredevil, a drink made with cold brew and a scoop of lemon sorbet.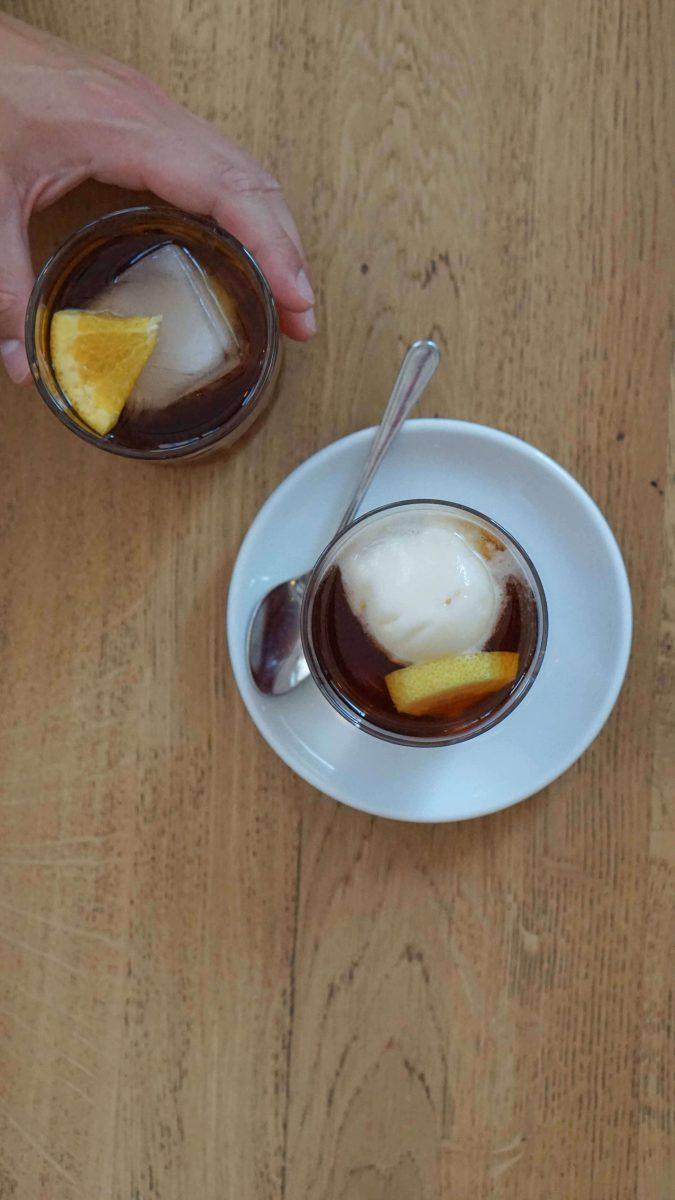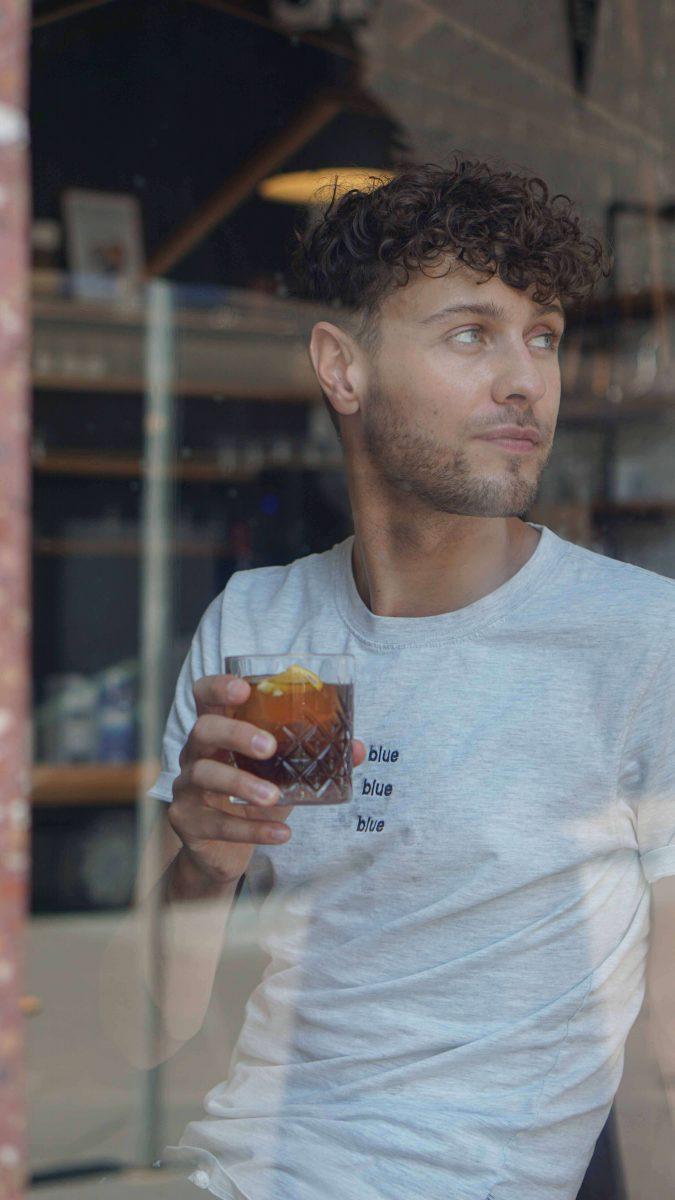 What immediately stands out as you survey the café's interior are the three grinders and the extensive menu of filter coffee options that Carla and her team reguarly change. "We sometimes have six different coffees from six different roasters at one time," Carla explained. "Our goal has always been to showcase the finest coffees from around Europe and to offer our customers something they can't get elsewhere in this city."
At the time of our visit you could enjoy coffees from Gardelli, Obadiah, Ernst Kaffeeröster, Coffee Collective, Goodkarma and La Cabra. That's like my coffee subscription on steroids!
The lockdown in Germany and consequent rules on social distancing have significantly affected coffee bars all over the country with many having to reduce their offerings to the bare minimum, at least for the time being. The kitchen at Holy Cross Brewing Society used to churn out delicious breakfasts and lunches but is currently out of use.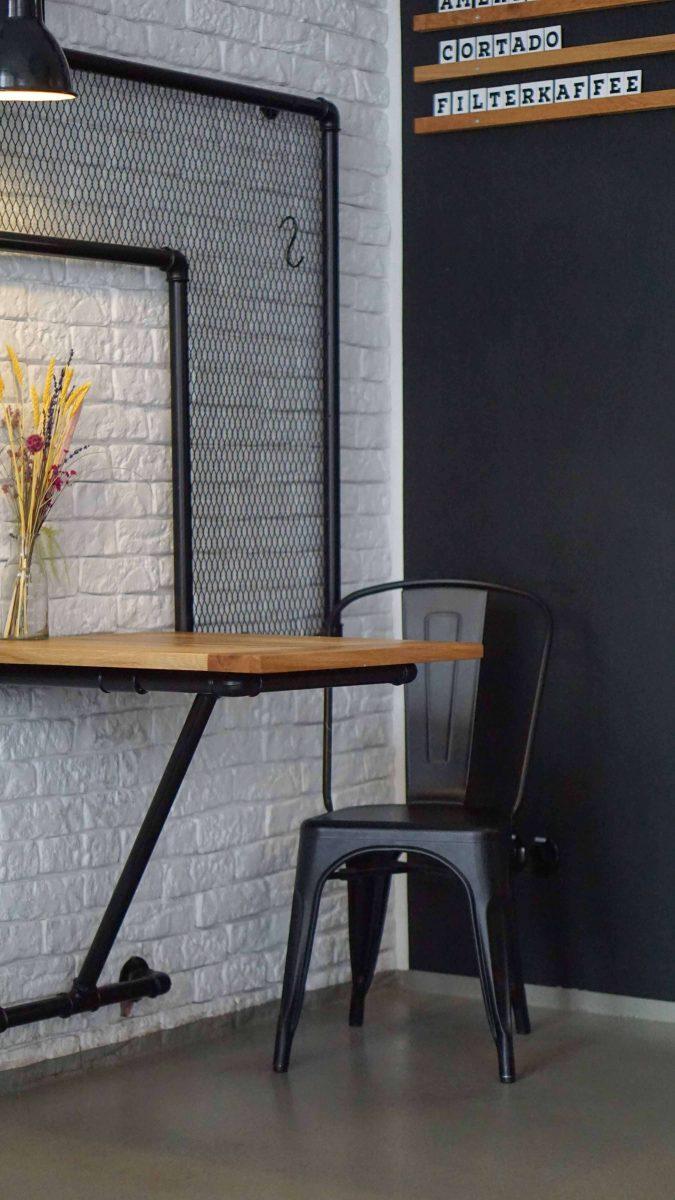 They hope to soon restart their food menu with delicious sandwiches, or Stullen as they are known in local German. For now, there are some tasty cakes that compliment the coffees but as Carla correctly noted, it's hard to run a café without also offering breakfasts.
My Daredevil was indeed an utterly refreshing drink whose floral notes combined rather wonderfully with the sweet acidity from the sorbet. Sadly, they don't offer any flash brews at this moment but with plenty of iced coffees to choose from, you won't run any risk of overheating.
In my opinion, Holy Cross Brewing Society is a prime example of fantastic multi-roaster café that has no ambitions to roast its own coffee and where you can discover and try different coffees from up and coming as well as more established roasters. Chapeau!