Certain conversations somehow stick in your memory forever. Like the one I had with Maren Ernst, the founder of Ernst coffee roasters in Cologne sometime in early 2021.
It was during the pandemic that I happened to be in the city where I grew up as a child and I stopped by at the original café/roastery on Bonner Strasse to go for a walk with Maren. Covid had turned hospitality into a real nightmare and Maren repeatedly stressed how she would never open a second café. I laughed politely and thought to myself 'famous last words'.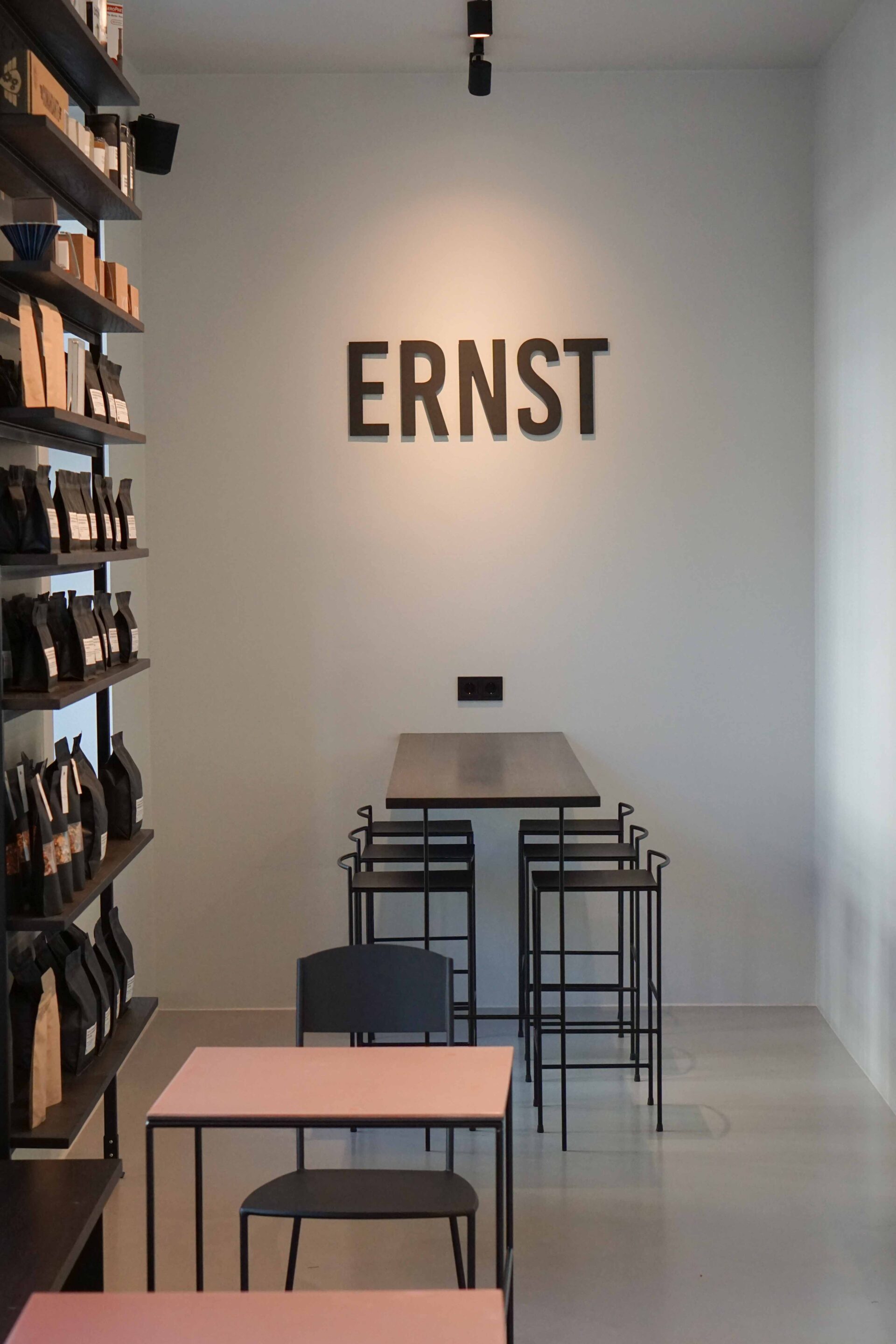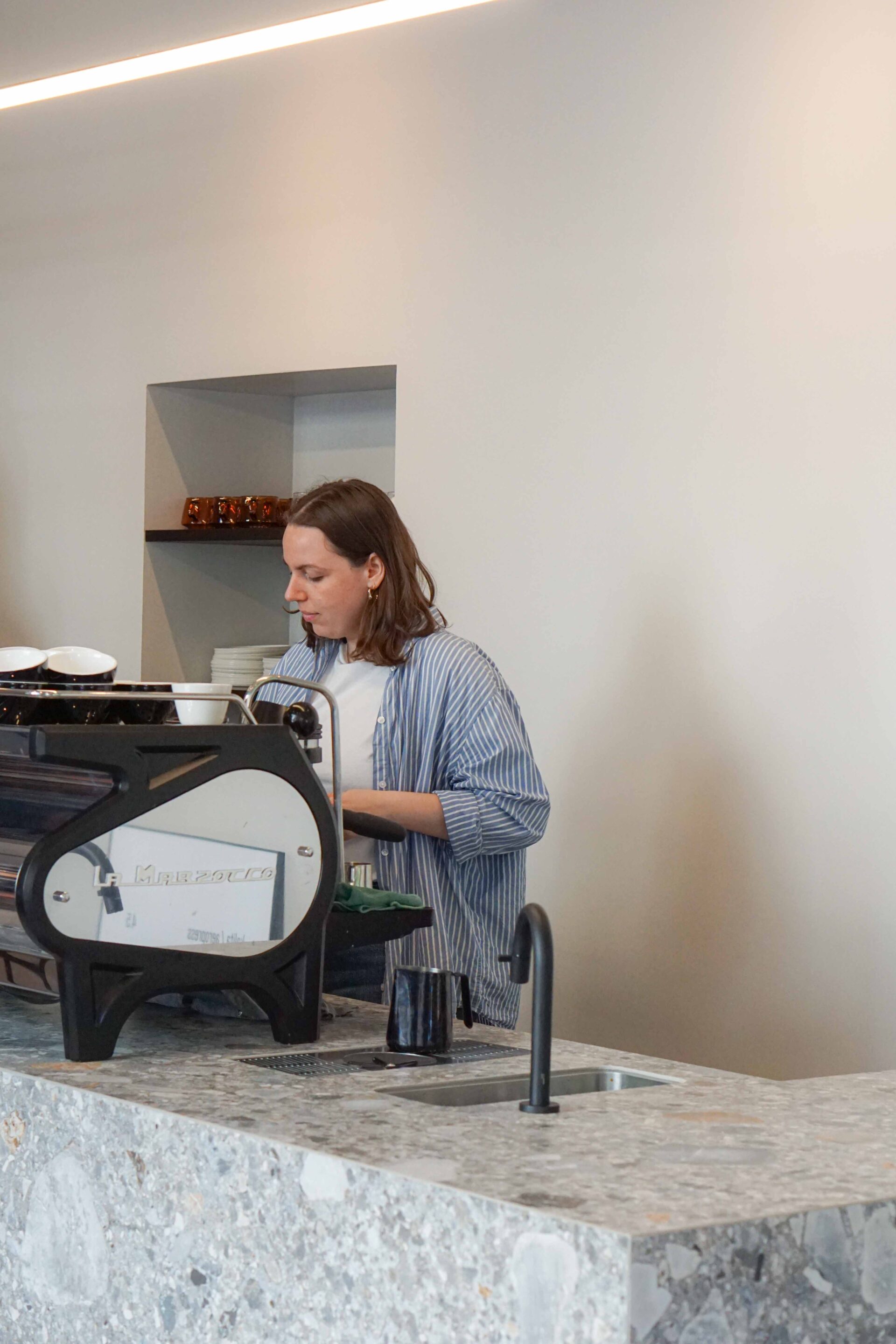 Fast forward to late 2021 and Maren tells me that she is taking the plunge after all. She simply couldn't resist the location and she had already signed the lease. I couldn't help but smile when I read this message. Who doesn't love to have a second coffee shop?
Just last week then, I made a small detour en route to see some family to visit her new location. Although I remember the name of the street from when I was a kid, I could not for the life of me remember what the area looked like. In all fairness, it is nearly 30 years ago that I lived there and much has changed, thank god.
The café is on a corner and has a lovely outdoor space of which Maren later said: " Suddenly we have all these tables outside and it really is a completely different ball game. We have so many people who come here because of our sunny terrace and then ask us 'do you serve coffee'? It's actually quite funny."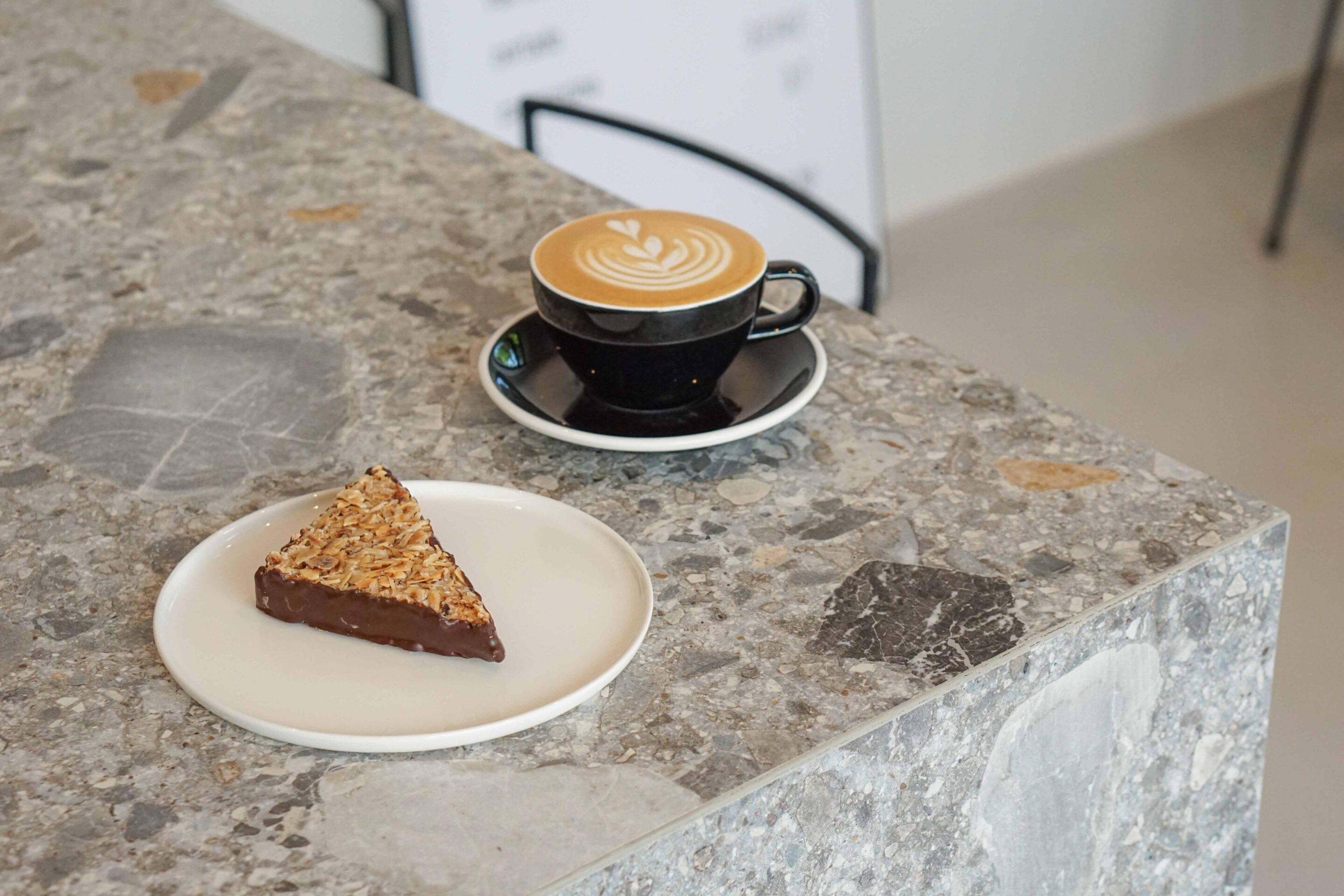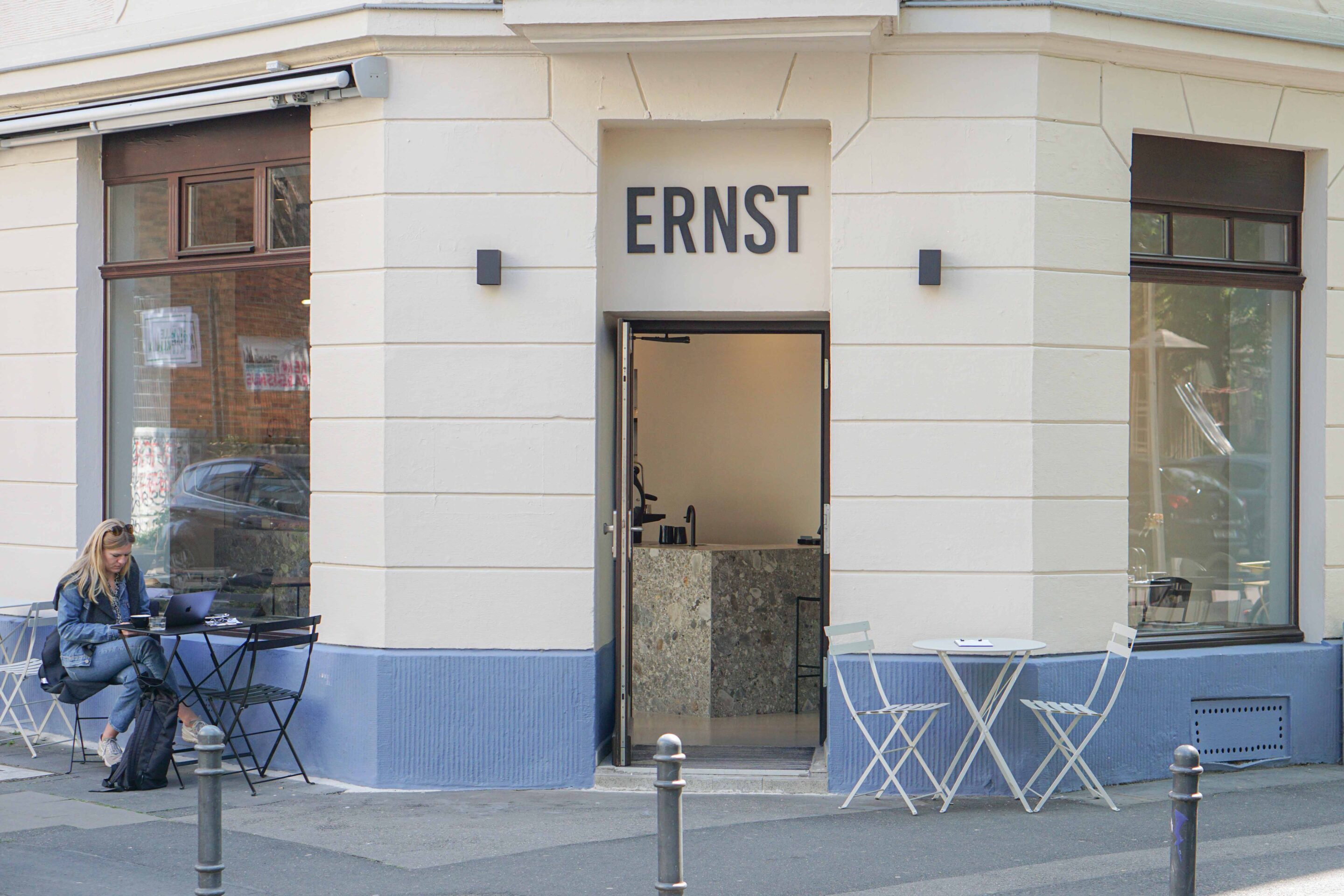 Like so many pioneering roasters who helped to introduce their hometowns to specialty coffee a few years ago, Ernst has also undergone a lot of change and experienced healthy growth. First, Maren opened a bigger roastery and now, she has a second outpost, the opening of which also encouraged her to revisit the branding.
Before, I would have described Ernst as more rustic. Now, it's really elegant and in Maren's own words 'masculine'.
The inside of the café features a stunning bar made of natural stone created by Dennis Oberender who worked closely with interior architect and Ernst fan Verena Brink to turn this location into a welcoming and timeless space.
The La Marzocco Strada is the center piece on the bar while there is also a small selection of pastries and a brew bar where all filter coffees are prepared using the Aeropress or Kalita. A large retail shelving unit displays the beautiful bags that feature clean labels with extensive flavour descriptors. The goal was to offer a bit more than just your standard fruit and chocolate combinations.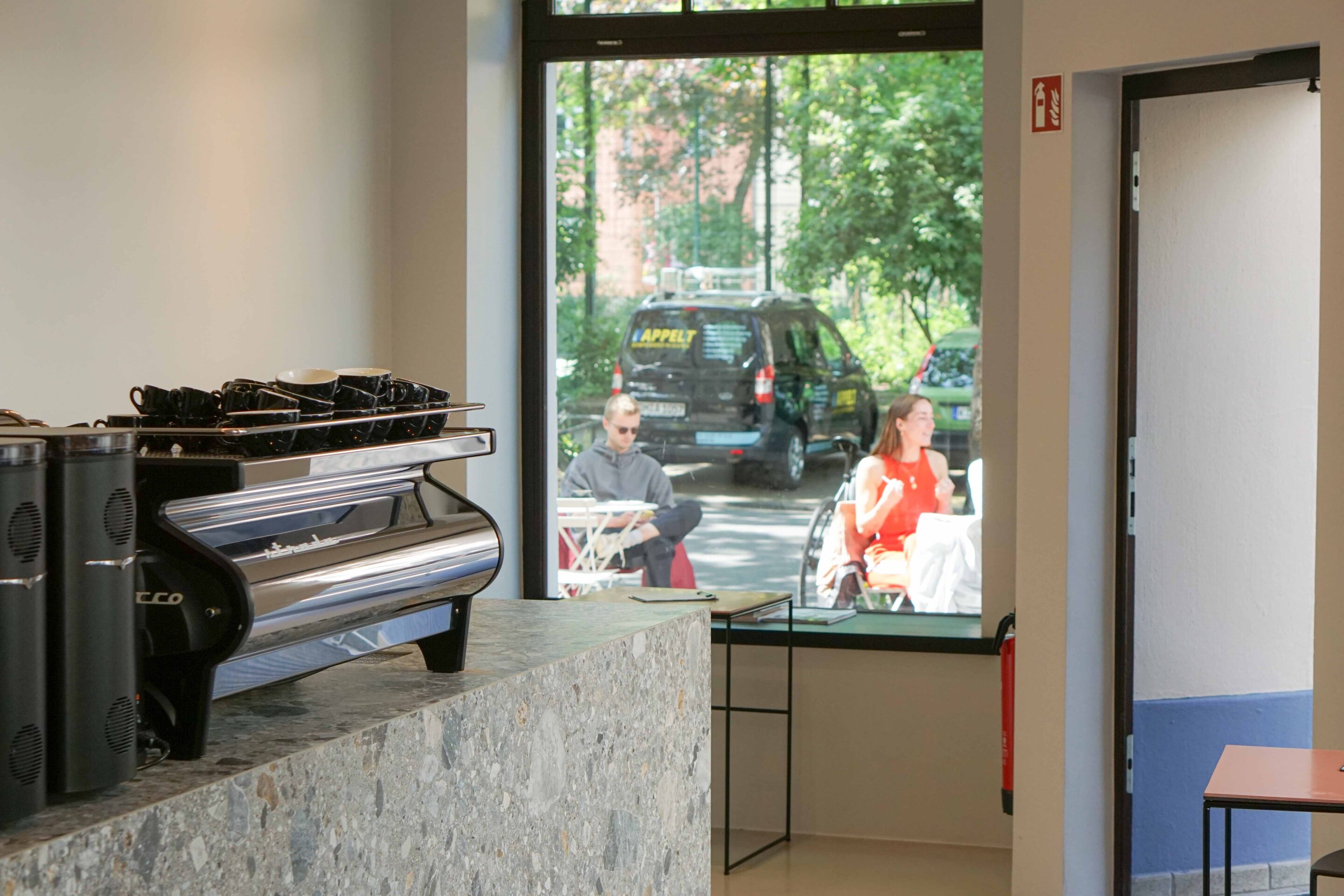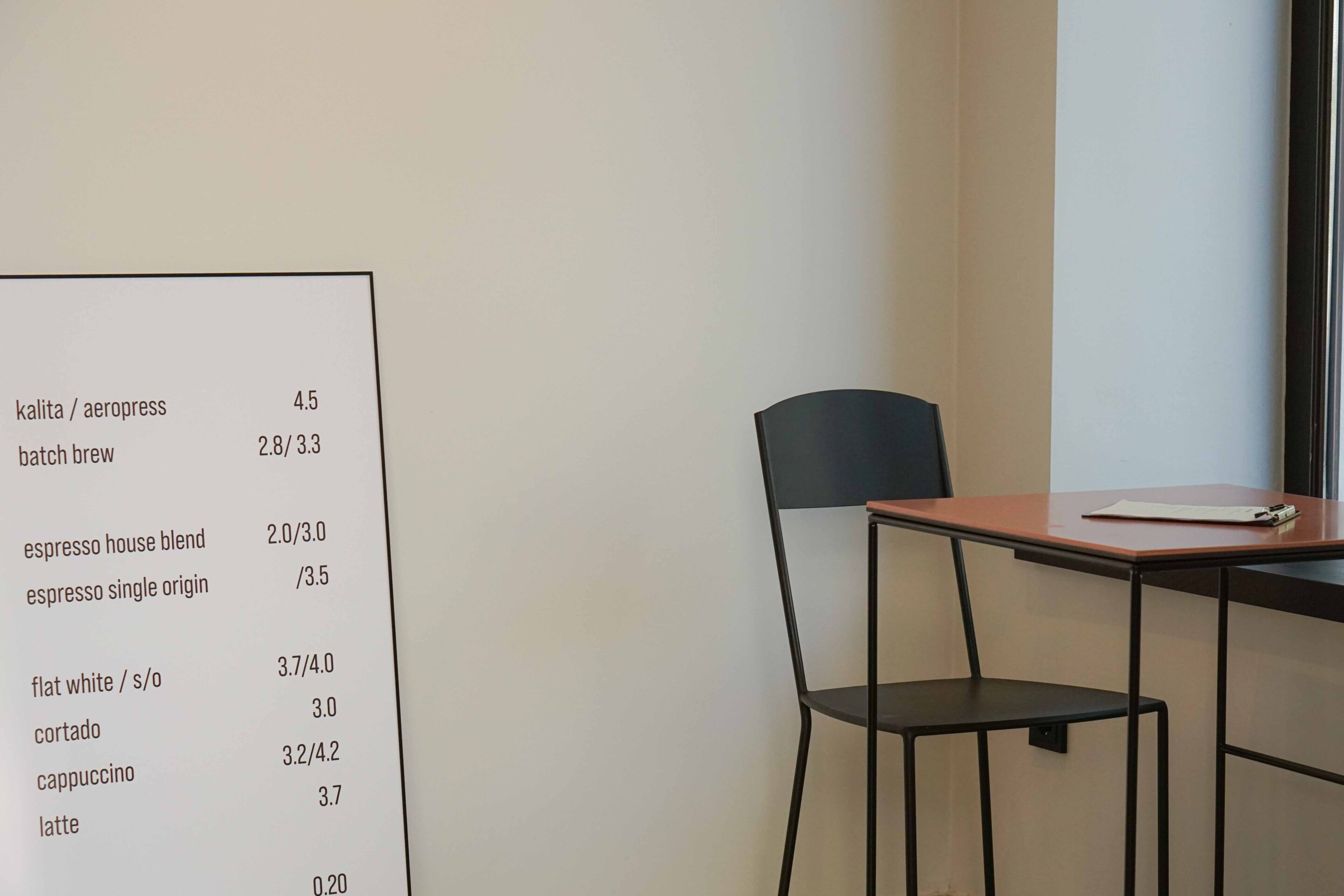 One of the main differences between this new café and the original location is that people really go to buy coffee beans at the latter while they go to sit down and enjoy a fresh cup of coffee at the former. In this neighbourhood, people really look for the best spot to sit in the sun, grab a coffee during their lunch breaks or get some work done.
This new café is a reflection of Maren's ambition to make Ernst a serious thought and design leader for the coffee community in Cologne, which is, after all, Germany's 4th biggest city and if I may say so myself, she succeeded beautifully.